Strip That Down, Chrissy Wake Up, Pu**y Tight, He's a 10 but.
What do all these have in common?
For our non Gen Zs out there, these are currently trending video concepts on TikTok that users are raving about.
TikTok is a heaven for all sorts of content, one of it being a guide book for famous cafes opened in Malaysia.
However, many TikTokers also use this platform to share their experiences of what they really think about some of these cafes, which serve underwhelming food at an overwhelming price, have bad service, not-so-good locations and other complaints.
This piece will bring to you 4 cafes which went viral on TikTok, but have something that TikTokers mentioned isn't quite satisfying about them.
Three Years Old
Three Years Old is a highly Instagram-able cafe located a row of terrace houses which have been around since 1920s.
It dons a creme-beige colored wall, where patrons love to go to for pictures while waiting for their meal to be served or after they are done enjoying the food here.
No matter which day of the week it is, this place is highly crowded. People wait in lines for up to 20mins and due to the lack of manpower, the second floor isn't usually opened for dining.
The indoor section is pretty narrow and tight that passerbys would be able to hear your conversation if you are talking ever too loudly.
Parking here is also hard to get because it is located around a housing area.
However, the interior is minimalistic and clean, with pops of green coming from the plants to accentuate the area.
Food here is also acceptable, with TikToker Ceddy commenting that the Carbonara Pasta and Pandan Canale being delicious.
Facebook: Three Years Old
Instagram: @_threeyearsold
Opening Hours: Thursdays to Tuesdays from 9:30am-6:30pm, Closed on Wednesdays
Address: 1, Jln Sin Chew Kee, Bukit Bintang, 50150 Kuala Lumpur, Wilayah Persekutuan Kuala Lumpur
---
---
Ruma Puteh
This is another great place for you to take pictures at.
From a fully turquoise room to outdoor garden party vibes, you are spoiled for choices in getting great spots for your IG picture.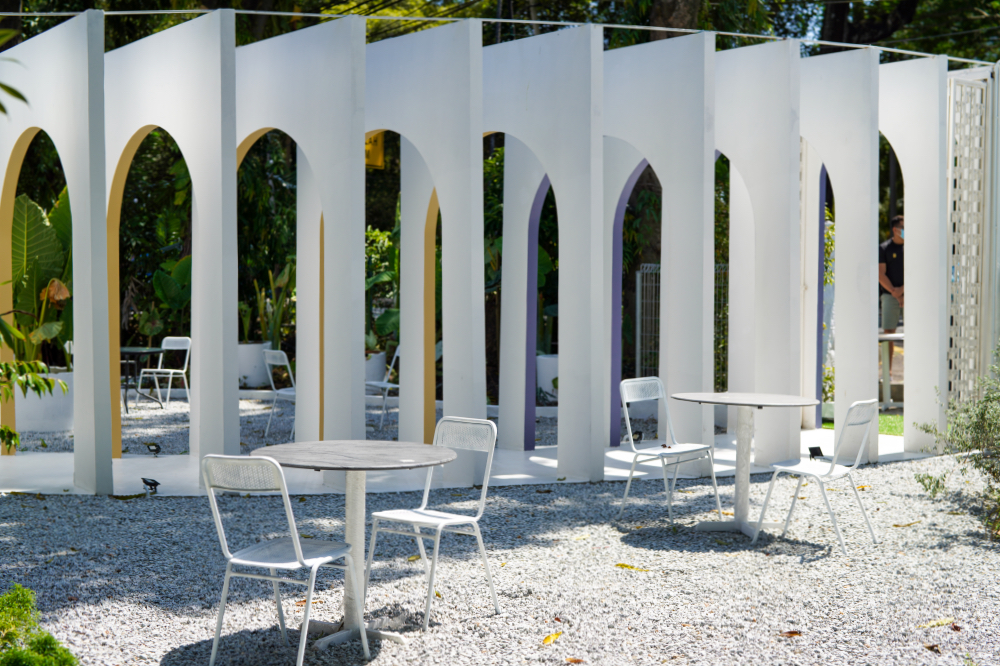 The seating arrangement is very spacious. You can take a table under a tree at the outdoor garden area, or sit indoors and enjoy their colorful interior and aesthetic architecture.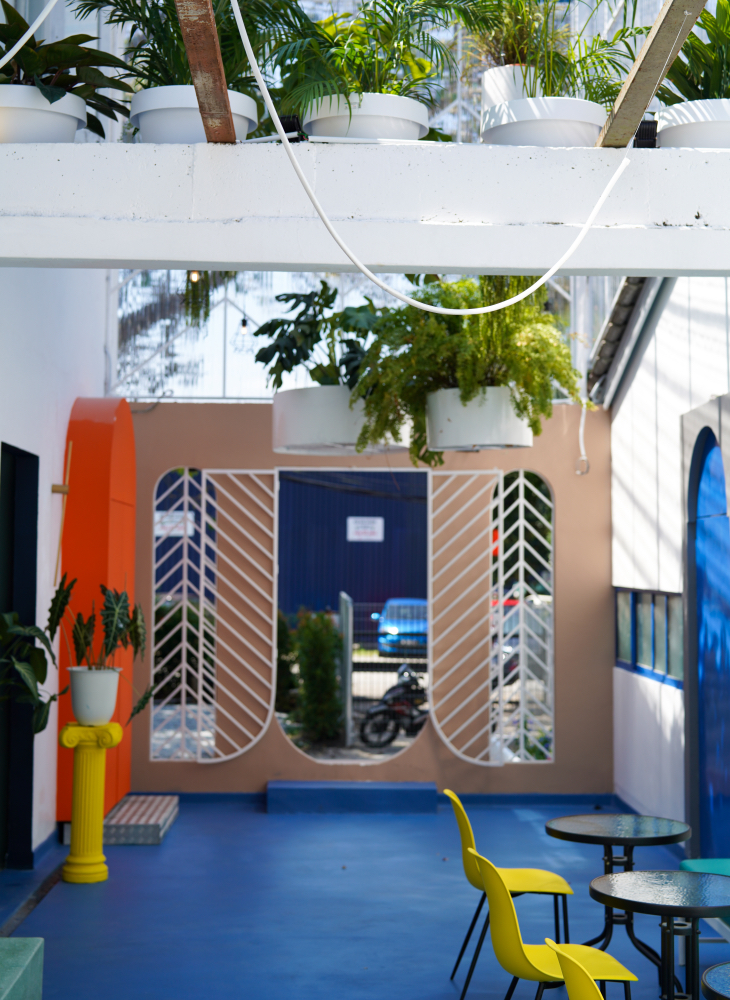 However, it is sad to say that the Malaysian food here was reported to be underwhelming.
Specifically, the Nasi Kerabu and Nasi Lemak Bakar were lacking in flavor although were presented beautifully.
@tummyyyyummy mentioned in her TikTok video that anyone with a Malaysian taste have high chances of getting let down by these dishes.
The drinks were only so-so, and to top it off, one of her foods came late which didn't make the experience any better.
Although this place was dissed pretty badly, you could still come here to try some of their other foods on a time that is less busy so that you don't have to wait long for your food.
Facebook: Ruma Puteh Cafe
Instagram: @rumaputeh
Opening Hours: Daily from 10am-7pm
Address: 60A, Jalan Kuantan, Taman Tasik Titiwangsa, 54200 Kuala Lumpur, Wilayah Persekutuan Kuala Lumpur
Kafe Kleptokrat
This is a cafe which we have covered in one of our previous articles introducing cafes with holiday vibes
However, what they basically serve is modernized local Malaysian food but with an overpriced value.
Their Soto Ayam costs RM20, Beef Rendang Nasi Lemak was RM22 and other foods are an upwards of RM20.
Although the taste of their food is great and portions are huge, your bill for a family of 4 can easily go up to more than RM150 if everyone order drinks.
But, this place is a 10/10 for picture-taking, especially from the second floor where you get a bird's eye view of the blue swimming pool.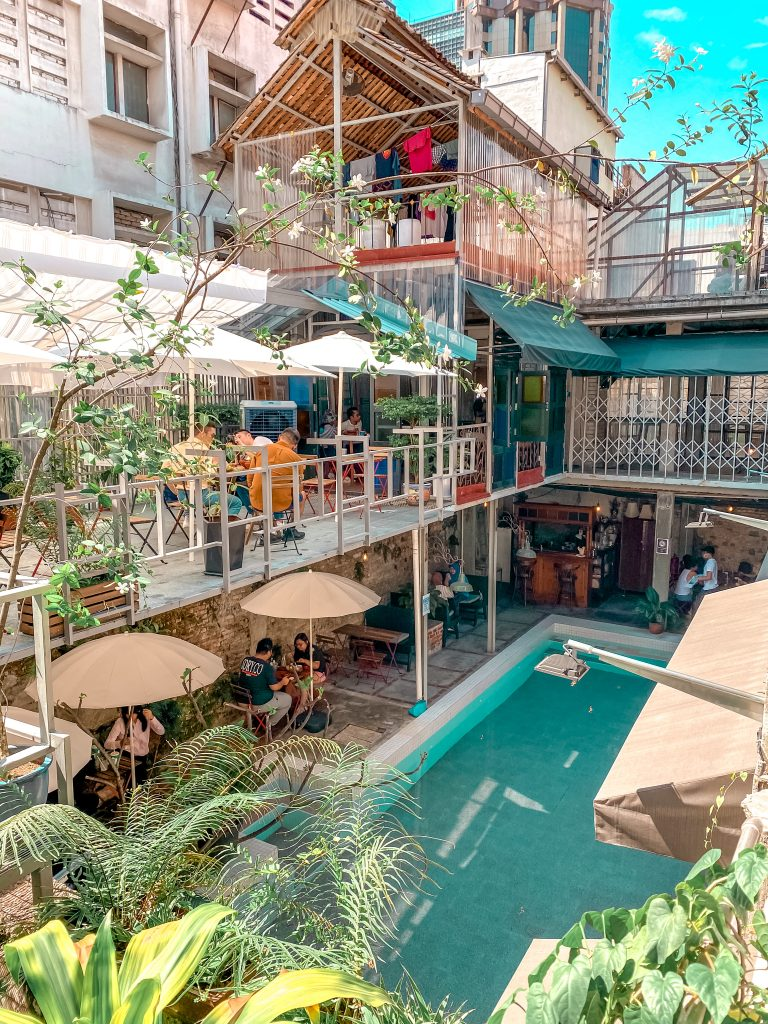 Facebook: Kafe Kleptokrat
Instagram: @kafe_kleptokrat
Opening Hours: Saturdays to Mondays from 8am-10pm, Tuesdays to Thursdays from 10am-9pm, Fridays from 10am-10pm
Address: 18, Jalan Tun H S Lee, City Centre, 50100 Kuala Lumpur, Wilayah Persekutuan Kuala Lumpur
---
---
Bricks and Bread
Bricks and Bread is an aesthetically pleasing cafe with a modern Mediterranean interior and desert-like plants which reaches to the sky.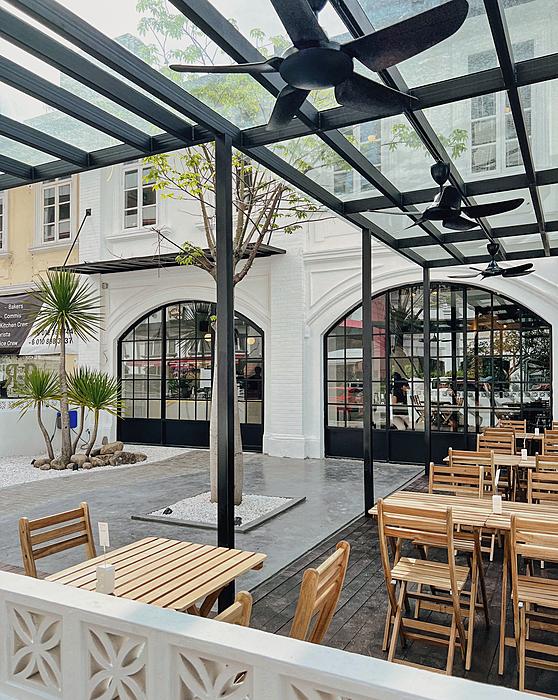 Its high ceilings make for a very spacious layout and the big windows allow natural sunlight to lit the space.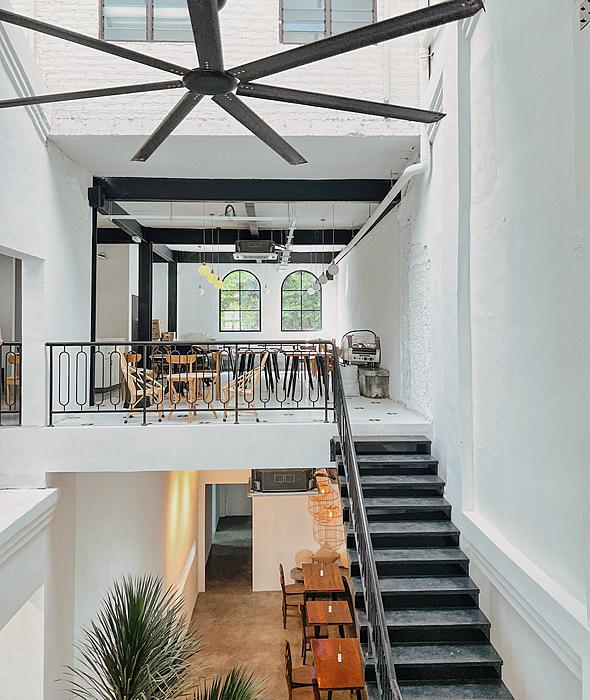 However, @shesaidsedap mentioned that the food leaves a lot to be desired:
The drinks were pretty diluted.
Focaccia 3 cheese sandwich specifically was quite dry and bland. Flavor was lacking
Turkish egg breakfast, albeit aesthetically pleasing, tasted like yoghurt with no seasoning.
Pancakes tasted like it was made with boxed pancake mix so it wasn't worth the RM22 paid.
Facebook: Bricks and Bread KL
Instagram: @bricksandbread.kl
Opening Hours: Tuesdays to Fridays from 8am-5pm, Weekends from 8:30am-5:30pm, Closed on Mondays
Address: 20, Jalan Kamunting, Chow Kit, 50300 Kuala Lumpur, Wilayah Persekutuan Kuala Lumpur
Disclaimer: OnlyFood KL holds no malicious intent towards the locations mentioned. Readers are advised to have your own discretion and make their own personal conclusions.
What are some other places you would like us to compile?
Read also:
Cover image via Eat Drink KL.