We all love western food but so much of them are often too pricey.
Fret not, we recently tried out a place that is not only affordable and halal but also serves decent food!
And that place is Efa Western at Shah Alam.
Usually people will get their Chicken Boxing and Lamb, but this time, we decided to go for some of their the western staples to assess the fundamentals.
Here's our verdict on what we ordered from our most to least fave:
1.Fish & Chips: The fish portion was so big. What made this F&C stand out from other western places was that the fish itself was not fried in breadcrumbs, but rather, their own unique batter.
It was very crunchy, and once you cut in, you can clearly see a thick layer of fish. The meal was very hearty, with garlic bread, coselaw, mashed potato and some black pepper sauce as sides.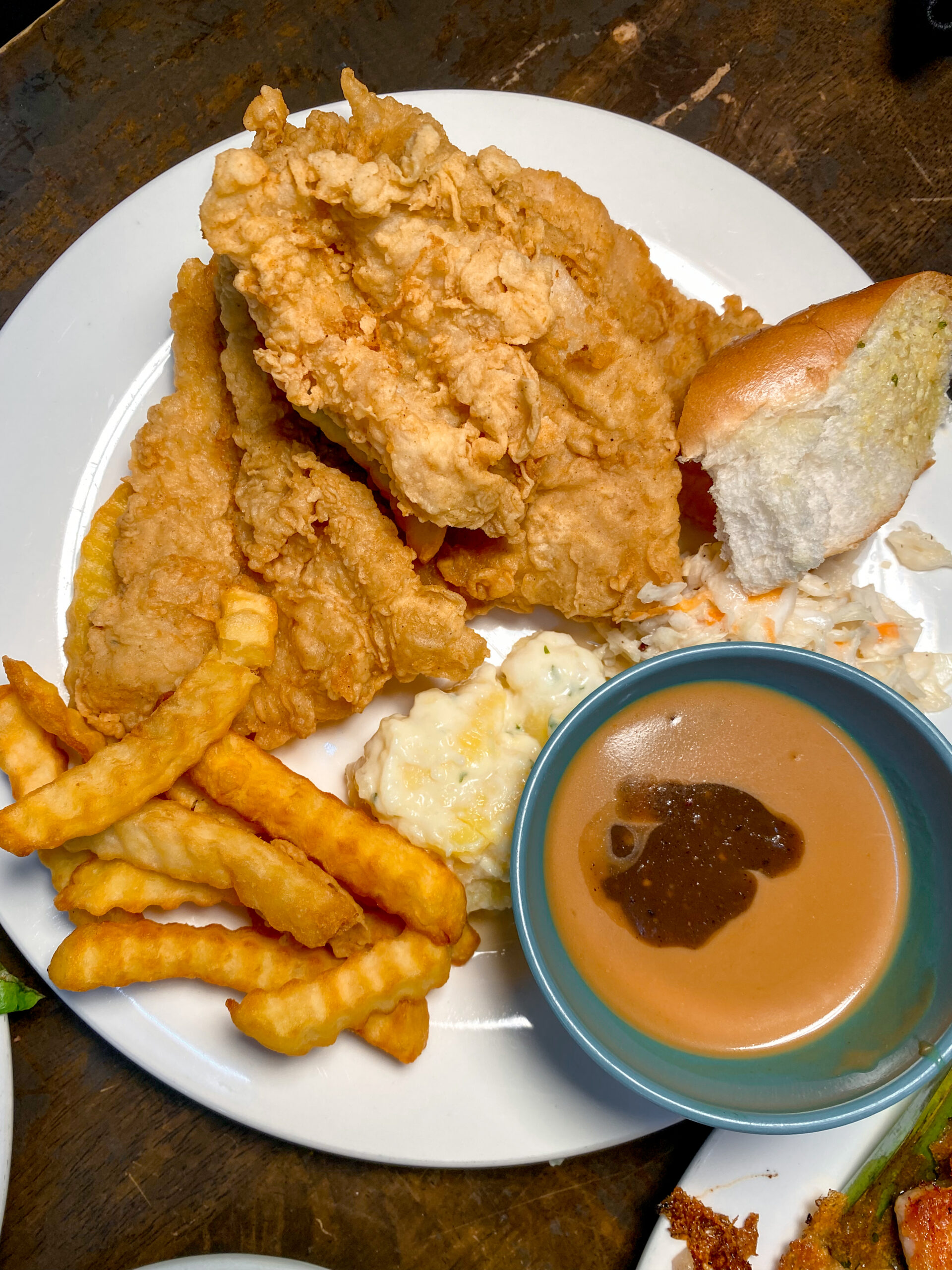 What we loved about the mash potato was that bits of potato were left unintentionally mashed so that it has a more dimensional texture.
Also, a dollop of thick black pepper sauce was added to the original black pepper sauce for an extra kick of flavor.
2. Nasi Lemak Chicken Bleu: What stood out for us in this dish was the slice of cheese that was laid on top of the fried chicken.
The sambal was not oily, and was a dry sambal. It was blended with ikan bilis, so you can clearly feel the ikan bilis granules as you eat.
Another wow-factor of this dish was the green rice, colored by the pandan leaf they used during the cooking process.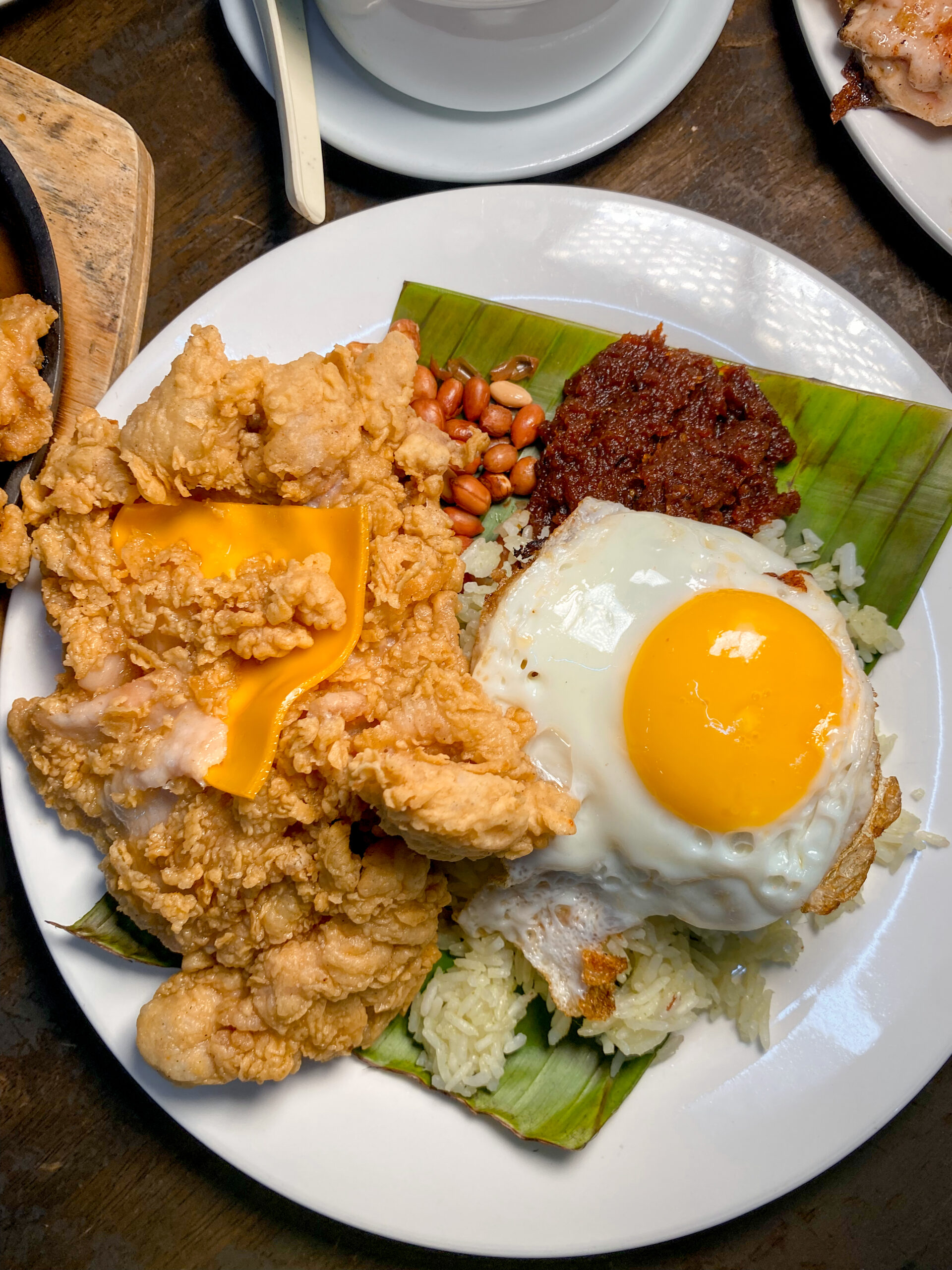 3. Sizzling Chicken Chop: The same batter used to fry the F&C was used to fry the chicken here. Black pepper sauce was used here too, but it was slightly less thick compared to the one given for the F&C.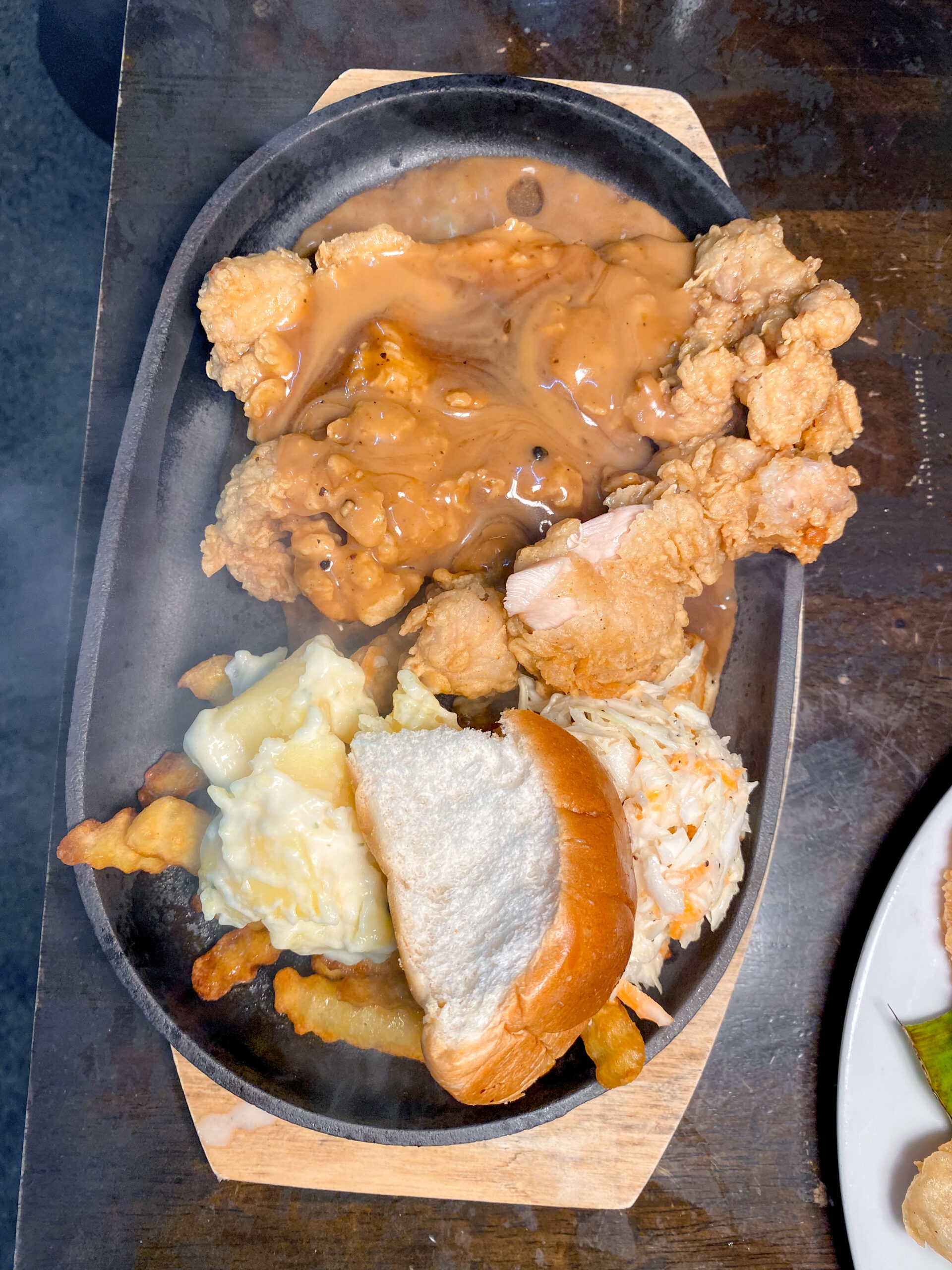 4. Nasi Chicken Chop Menangis: The reason why they call this dish "menangis" is because the sambal is meant to be very spicy.
Green cili padi and garlic were minced together then drenched in a generous spoonful of piping hot oil.
The chicken was the same as the Sizzling Chicken Chop, so it just tasted quite basic for us without the addition of sambal.
One complaint about this dish was that the tempe was dry and cut too thinly.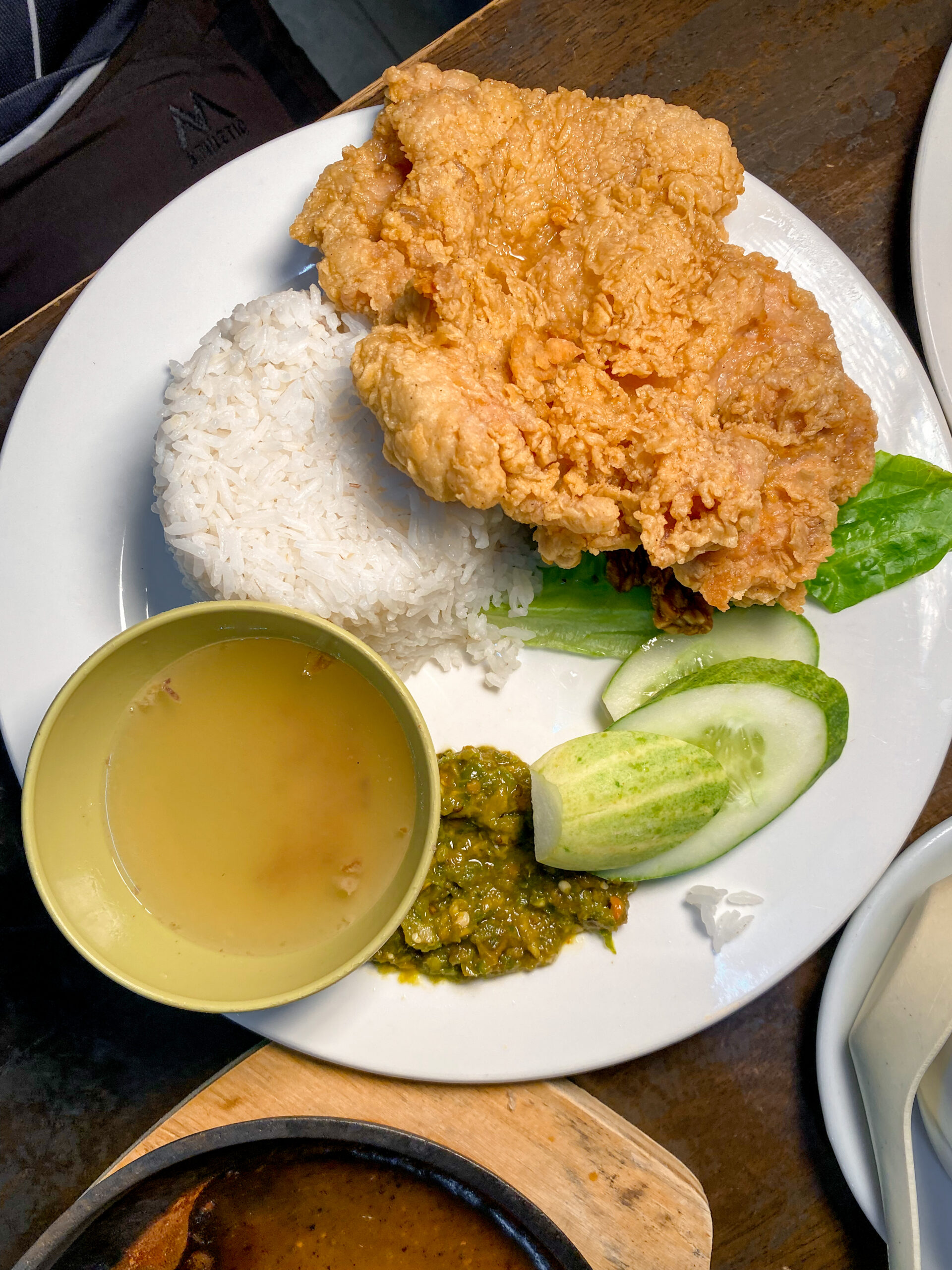 5. Nasi Lemak Grilled Chicken: This is ranked as the last for us because the grilled chicken was quite tasteless. There was no smokiness or added flavor.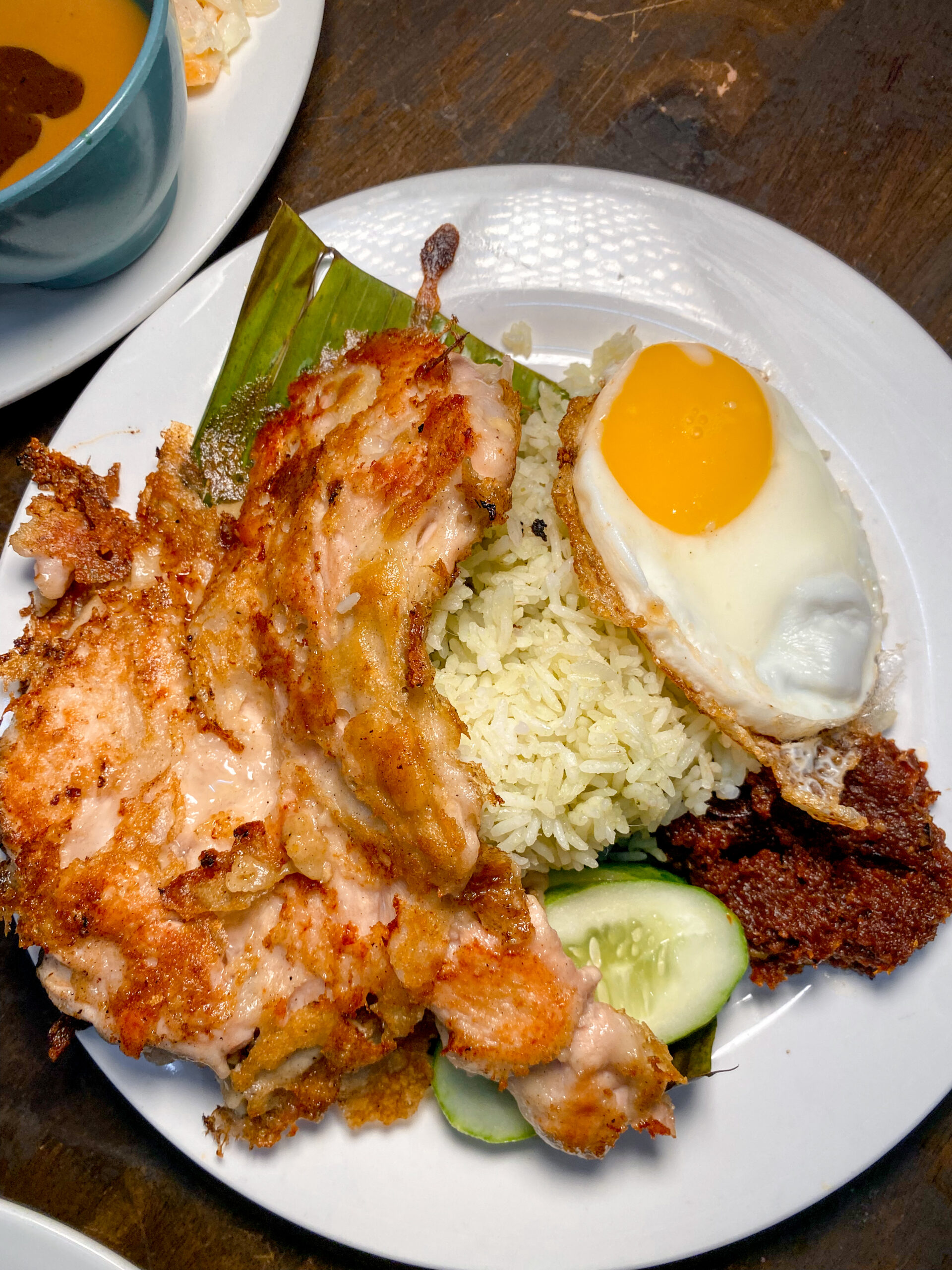 6. Meatball and Cheese: This one was just quite meh, you can get this anywhere and it's not really worth mentioning any way.
However, all in all, the good food here is great enough to make you come back for more. So they still deserve a solid 4/5 even though some foods were a miss for us.
In total, we spent RM84.40:
Fish & Chips RM14.40
Nasi Lemak Chicken Bleu RM17.90
Sizzling Chicken Chop RM17.00
Nasi Chicken Chop Menangis RM12.70
Nasi Lemak Grilled Chicken RM16.90
Meatball and Cheese RM5.50
The price was not cheap per se, but given the fact that all portions were quite generous, the price point is reasonable.
---
---
The dishes are very beautifully plated. At least on each plate, there was some sort of leaf as garnishing.
We loved how they shaped the rice serving in a cup, not only does this help make the whole plate look clean but it also shows that they are thoughtful with the whole process, from cooking to serving.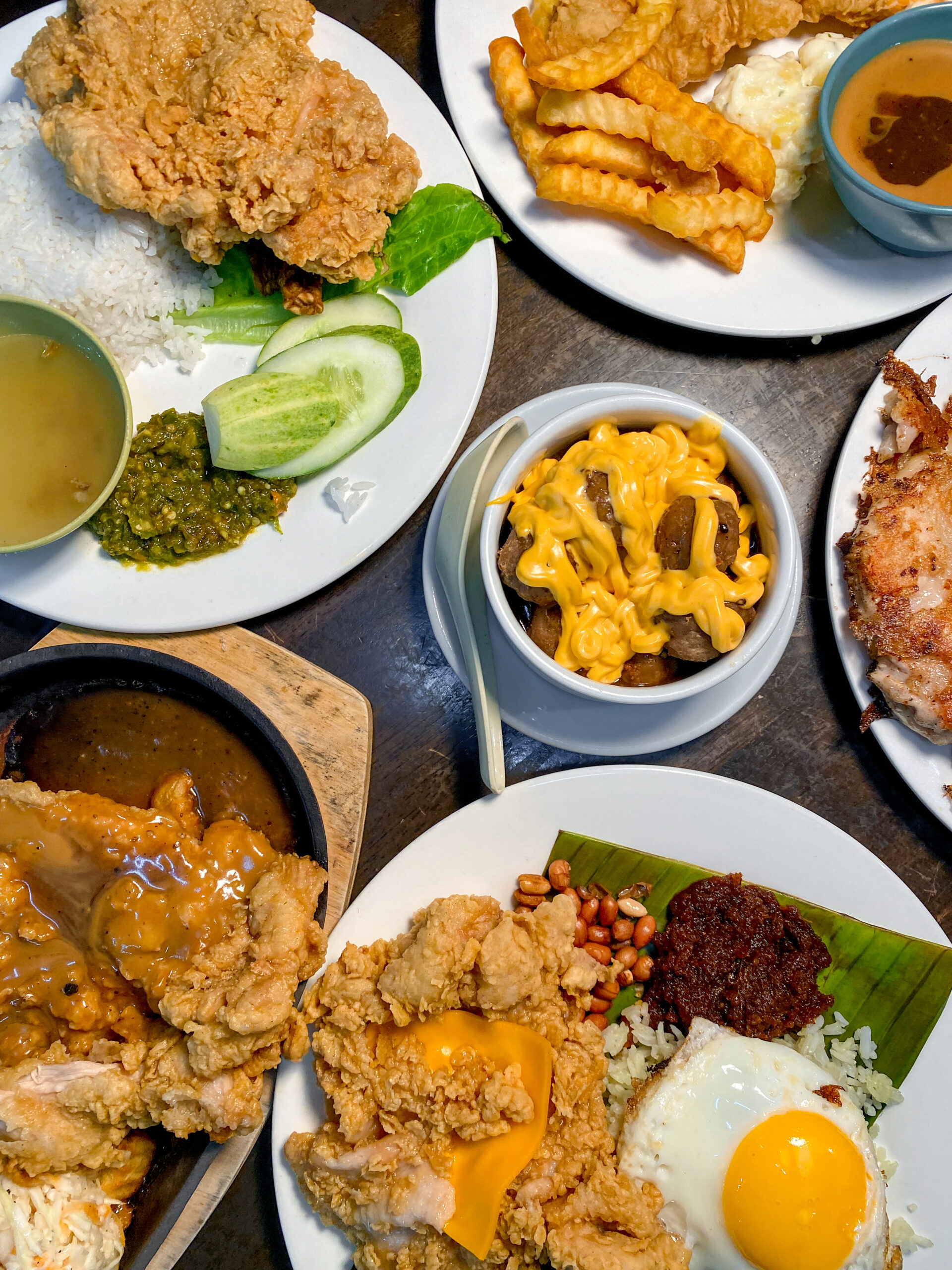 Also, the green from the pandan tinted the rice very beautifully.
Other than that, the sunny side up on our Nasi Lemak Bleu Chicken had a beautiful yellow yolk that is unbroken.
All in all, the portion of the food is a stunner that you can totally waste your phone memory on.
Dining here is very comfortable, they have enough tables for everyone.
And unlike other western restaurants we have been to, Efa Western's dining area was huge, well lit and very lively.
There is even a photobooth with a kenduri kahwin concept.
The place was soooo clean. Of course, it is not advised that you sleep on the floor but the place was as good as new.
You can't access this place by LRT, but you can get here by bus.
It is best to drive or take a Grab if you are coming to this area.
---
---
Efa Western had super friendly staff and great service. You don't need to call for the waiters when you arrive as they will directly greet you.
Great food, affordable price, nice atmosphere, what's not to like about Efa Western?
We definitely will comeback again for their food at least once a month.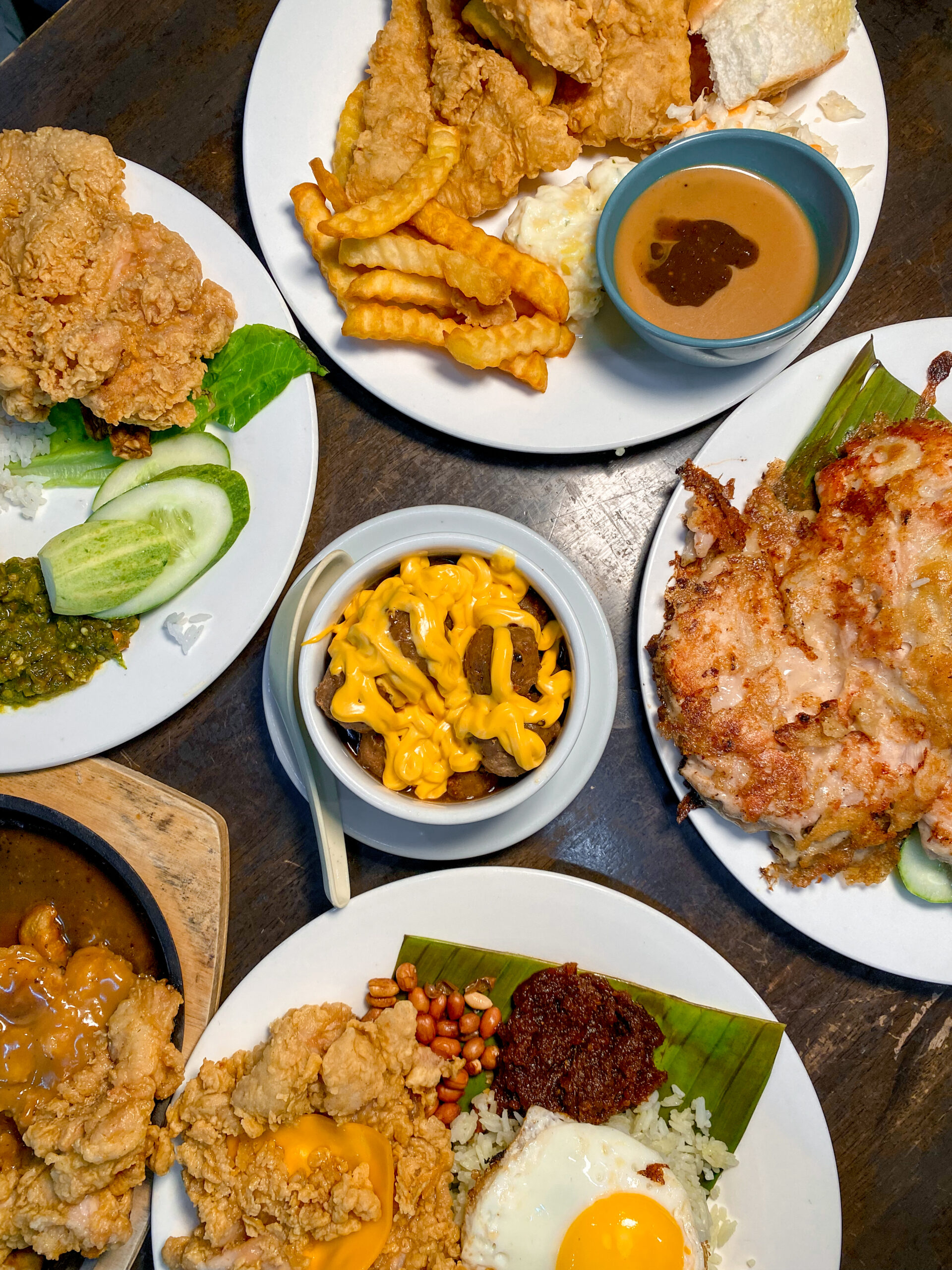 Facebook: Efa Western
Instagram: @efawestern
Opening Hours: Fridays to Wednesdays from 4:30pm-9:30pm, Closed on Thursdays
Address: 46 G, Jalan Setia Perdana BF U13/BF, Alam Nusantara, 40170 Shah Alam, Selangor
Want more western food places that are cheap? Check this article out:
All images provided by EzLokal.