Introduction
Ahh, Village Park. Just a mention of this place and your mind is immediately taken to scenes of hungry customers filling it to the brim or its tagline of being "Malaysia's favourite nasi lemak place".
While Village Park has long been a favourite among Malaysians thanks to its crispy chicken skin and flavorful crispy bits piled onto the nasi lemak, I've recently heard from a friend that its glory days have long passed.
Upon hearing this, it immediately sparked my curiosity and subsequently a visit to Village Park to see whether the claim was true.
We ordered 2 plates of nasi lemak with sambal prawn and mutton as side dishes. The rice still tastes the same as my last visit to Village Park so big spoiler alert: it has not deteriorated.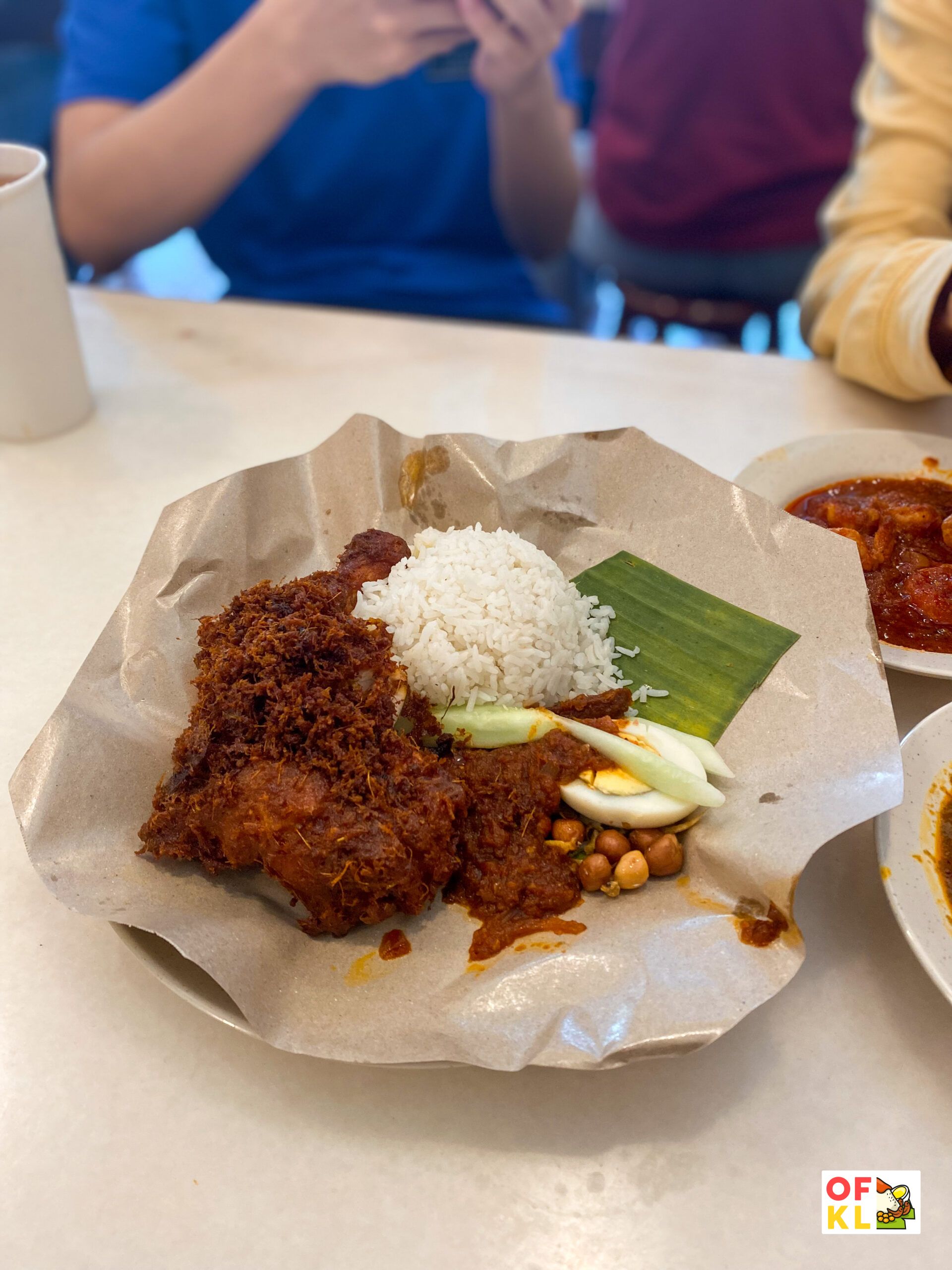 But I'll admit that over the years, I've found some other great nasi lemak places which offer a tastier version than village park, so I'd say that Village Park is (technically) no longer has the best nasi lemak in my opinion.
However, the overall standard still delivers with the fried chicken that was juicy on the inside but crispy on the outside. Their signature crispies were also very fragrant along with hints of lemongrass and spices.
As for the sambal, it was much spicier in comparison to the prawn sambal, which tasted more sweet than spicy. I suppose this is because the prawn sambal had onions as its base, which helped in reducing the spice level. I also liked the fact that the serving size was rather generous, where it came with several fresh prawns.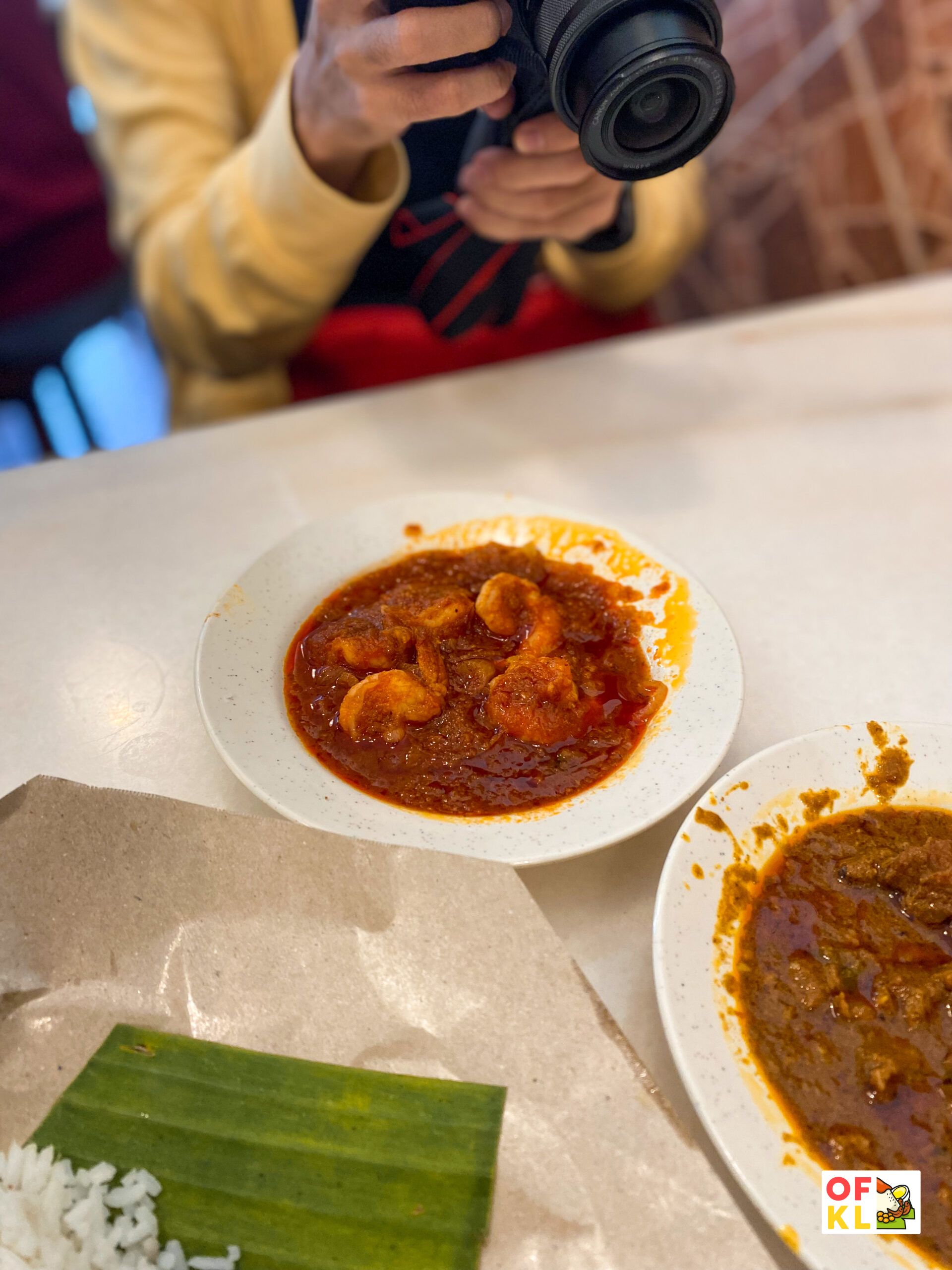 Unfortunately for the mutton, it was a little cold when it came, which came across as a little off-putting. However, for those who normally steer clear from mutton for fear of its gamey taste, you'd be relieved to know that Village Park's mutton is quite tender and has no trace of gaminess.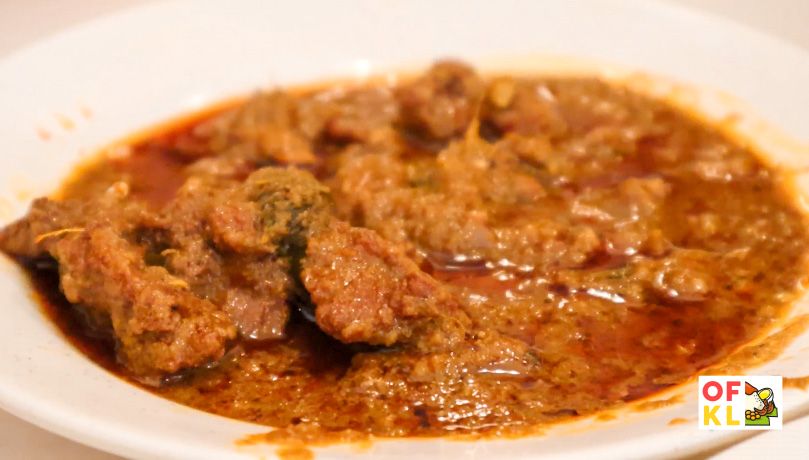 If you're to look just at the price alone, you may think that RM11.50 per plate hurts your wallet slightly more. But if you were to include its portion into the mix, then IMHO, it's quite worth it.
The portion overall was rather big, given the large size of the fried chicken drumstick. On top of that, we paid RM6.50 for the prawn sambal and RM7.10 for the mutton which isn't too bad.
---
---
While the nasi lemak comes with a humongous fried chicken chopped into two and lots of crispies. I personally don't think it's worth letting my camera "eat" before I do.
Perhaps if the rice was made with pea flowers which give it a light blue hue, I might just change my mind.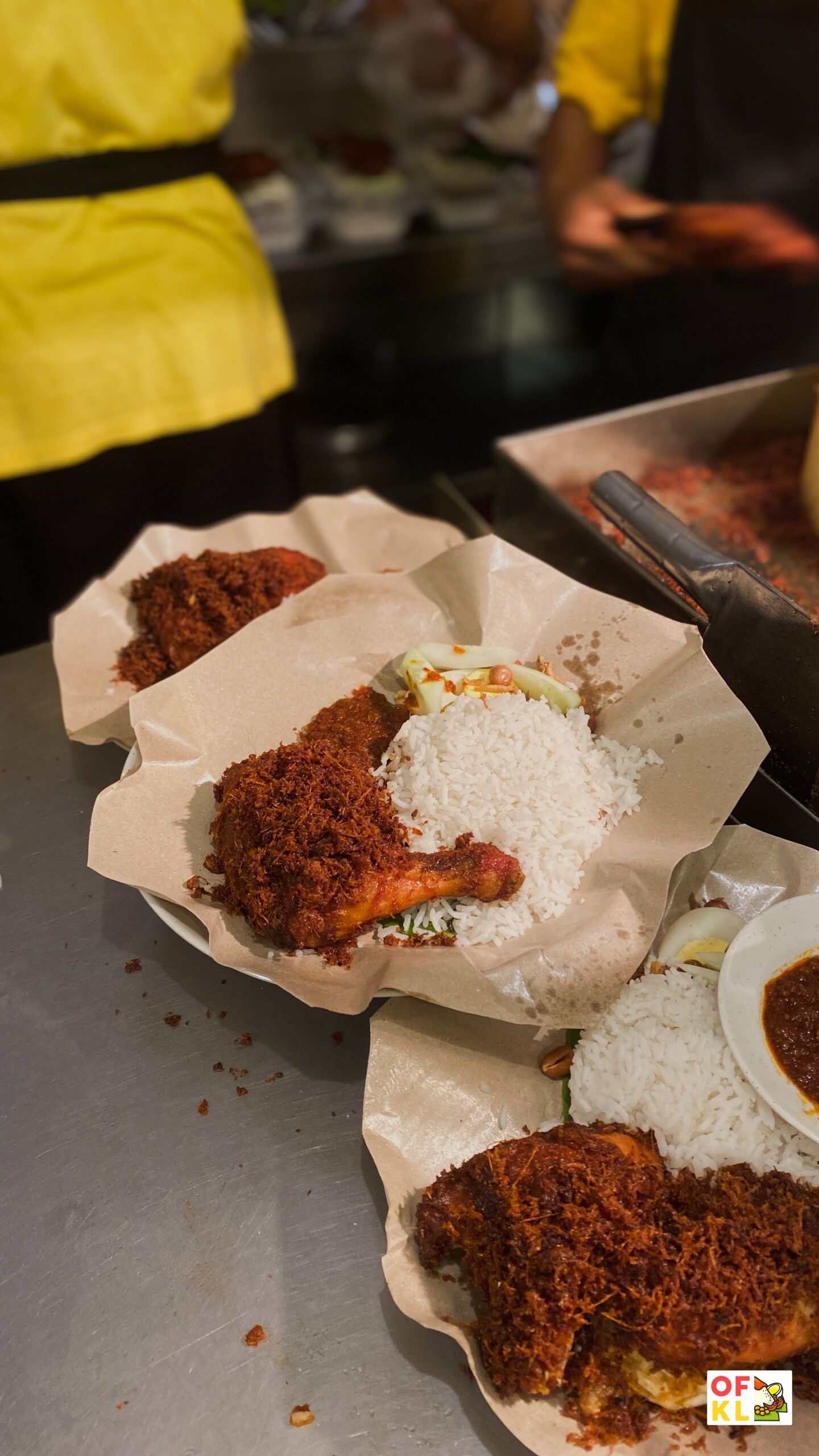 Personally, there are a few things I am picky about when it comes to the atmosphere:
Is there air conditioning or is it well ventilated? Yes.
Is the place crowded? VERY. You'd be shocked at how many are okay with going to Village Park on a working day. The crowd just never seems to die down!
Do I have to wait in line long to get a seat? Not for me, at least for this time
How is the interior? It is clean, looks well maintained, and well-lit overall. There are also plenty of dining space, meaning that you don't have to be too close to another table to have your meal.
All in all, the atmosphere was OK. But if you are coming in a big group, I'd say that it would be too crowded to host everyone comfortably.
---
---
You can tell that the place is rather spotless as the waiters immediately clear the table once the customer leaves. There also isn't any rubbish on the ground and the utensils are quite clean as well.
While the waiters are prompt in taking your order and finding you a seat, do be prepared for the possibility of your order disappearing into the neverending list due to the amount of customers pouring into Village Park.
---
---
As for the waiters, they were generally friendly and gave the basic level of customer service that's expected of them. If you're looking for waiters who are constantly at your beck and call you've probably come to the wrong place.
Parking and public transport wise, VIllage Park is very difficult to get to, particularly during peak hours. If you're still bent on coming, I'd suggest parking at Starling Mall and pay RM3 for 2 hours.
Despite the fact that Village Park doesn't offer the best nasi lemak I've tasted thus far, it still manages to maintain its original flavour just like it did from years ago.
And for that, Village Park achieved an overall score of 3.5 stars, which means that they've successfully passed OnlyFood KL's review!
Facebook: Village Park
Instagram: @villageparkofficial
Opening Hours: Daily from 6:30am-5:30pm
Address: 5, Jalan SS 21/37, Damansara Utama, 47400 Petaling Jaya, Selangor
Still want to eat? No problem, bestie. Check this out: