Introduction
One of the things I missed the most during my stay in Beijing was kaya toast, soft boiled eggs and a cup of good Hainanese coffee as the only place you could get kaya toast was at the overpriced Singaporean-Malaysian restaurant in Beijing's Soho area.
Not surprisingly, I found myself desperately craving for some kaya throughout my two semesters in Beijing.
Thus, when I found out that there was a kopitiam that served only Hainanese coffee and kaya toast…you better believe me when I said that I ordered everything on their signature menu even though my tummy was about to explode.
And that place is none other than Ah Weng Koh Hainan Tea Kopitiam at ICC Pudu!
Ah Weng Koh is a fan favourite from Pudu-ians and even though it was my first time there, I can clearly see why the hype over it..
We ordered 5 items in total: kaya toast, kaya bun, Hainanese tea, Hainanese coffee and soft boiled eggs.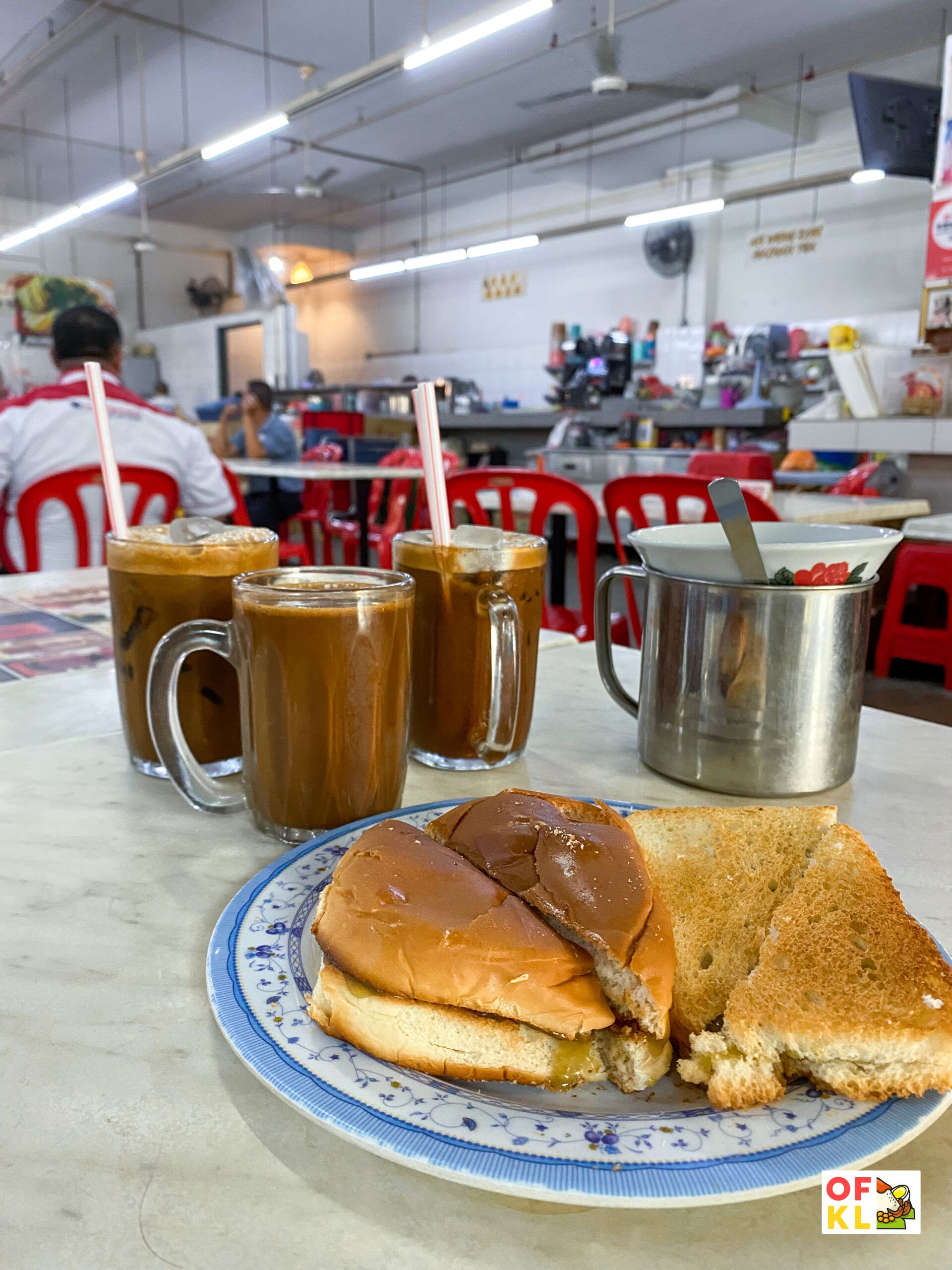 Okay, the pictures might not seem much but our real life experience was amazing.
The kaya bun consisted of a soft, heated bun with coconut kaya and butter smacked right in the centre.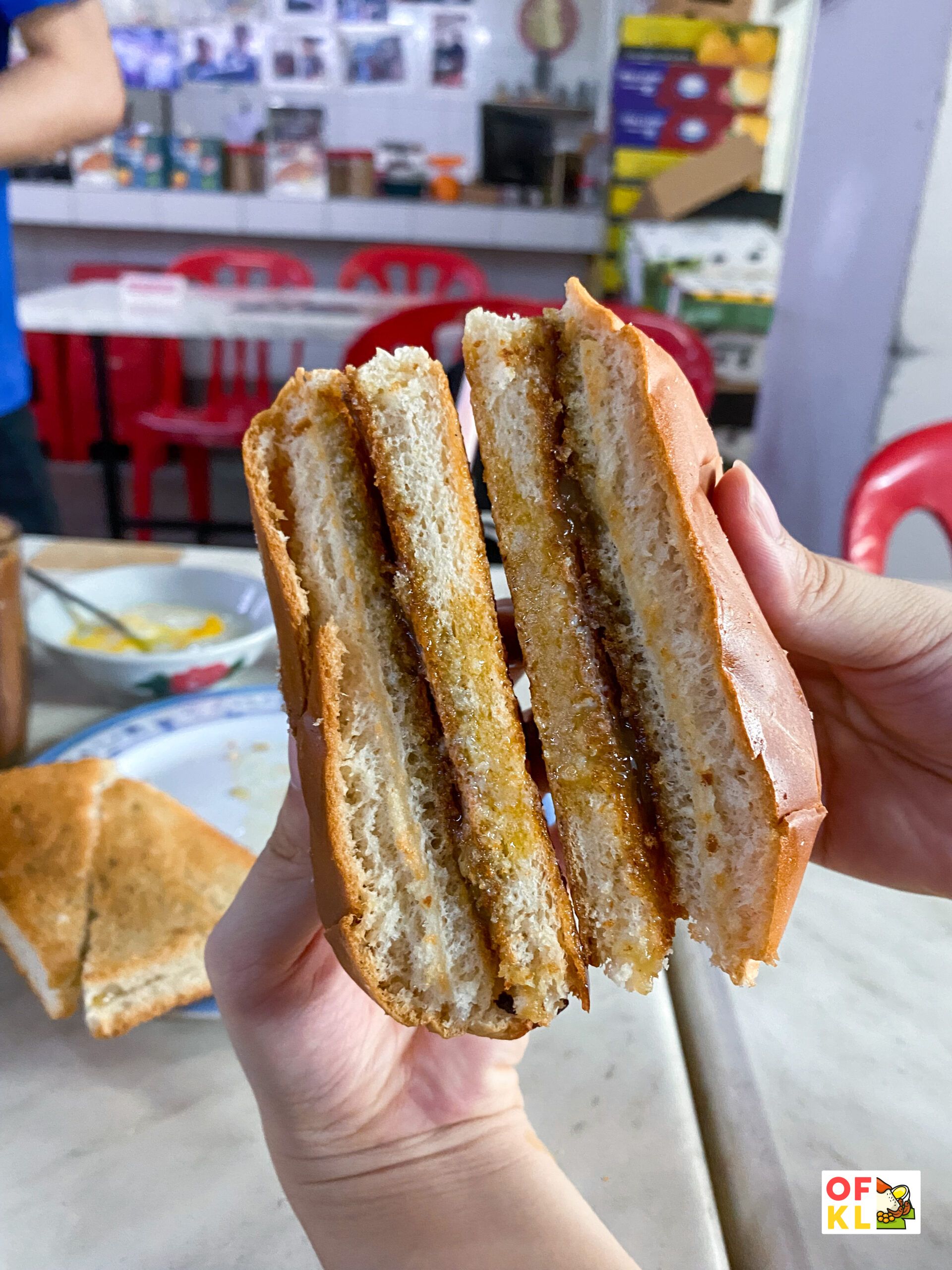 The kaya toast, on the other hand, had all the same components except that they used pandan kaya instead.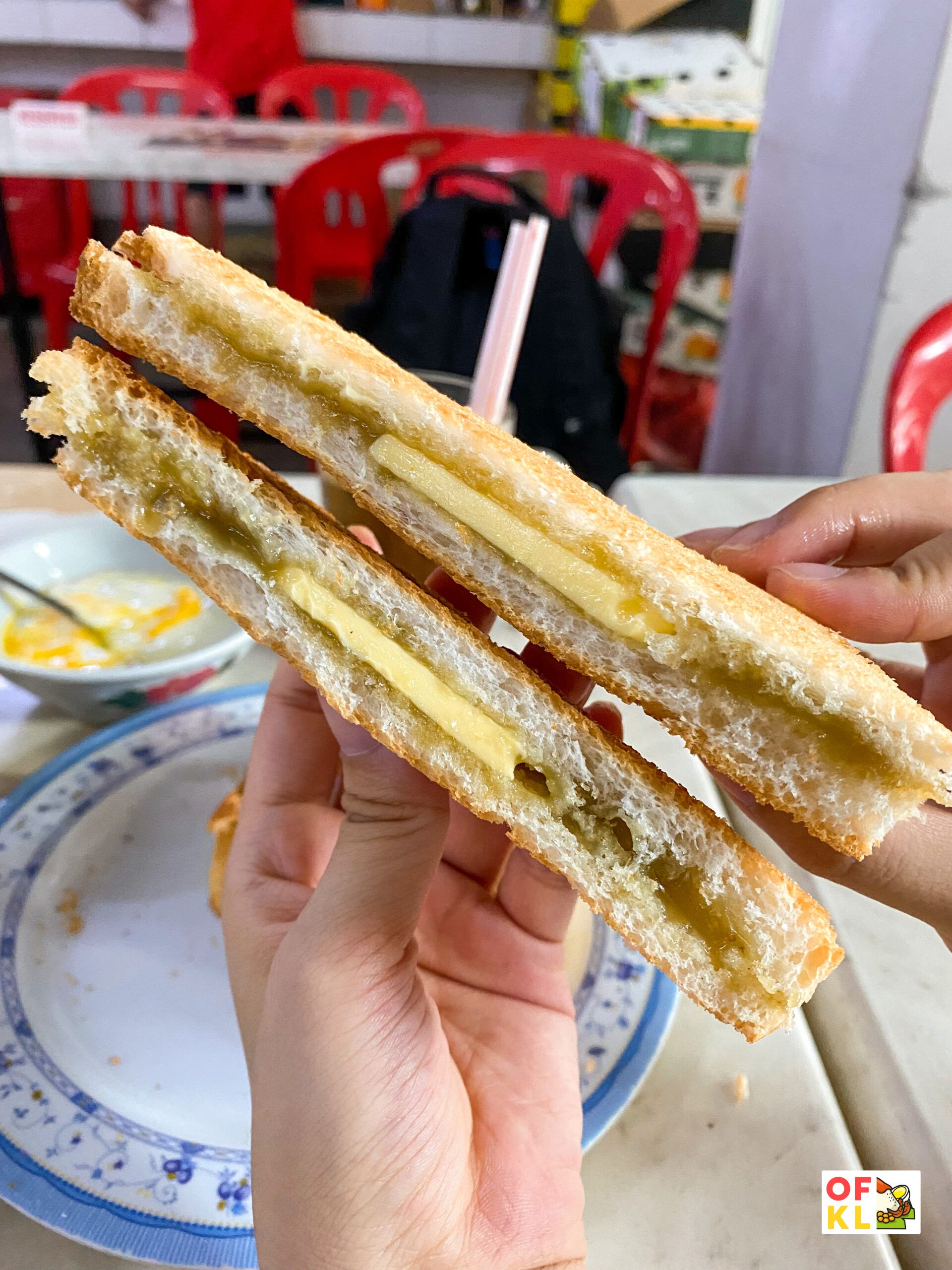 While the bread was oozing with butter and kaya when we bit into it, it nonetheless meshed well together and formed an orchestra of heavenly flavours all rolled into one. Oh, my gosh.
IMO, the pandan kaya beats the OG coconut kaya, maybe just because I'm a sucker for sweet things or because it was more fragrant.
As for their drinks, the Hainanese coffee (2 straws indicate the coffee) was a huge winner. Again, a bit sweet but most Hainanese coffee are mostly sweet to begin with.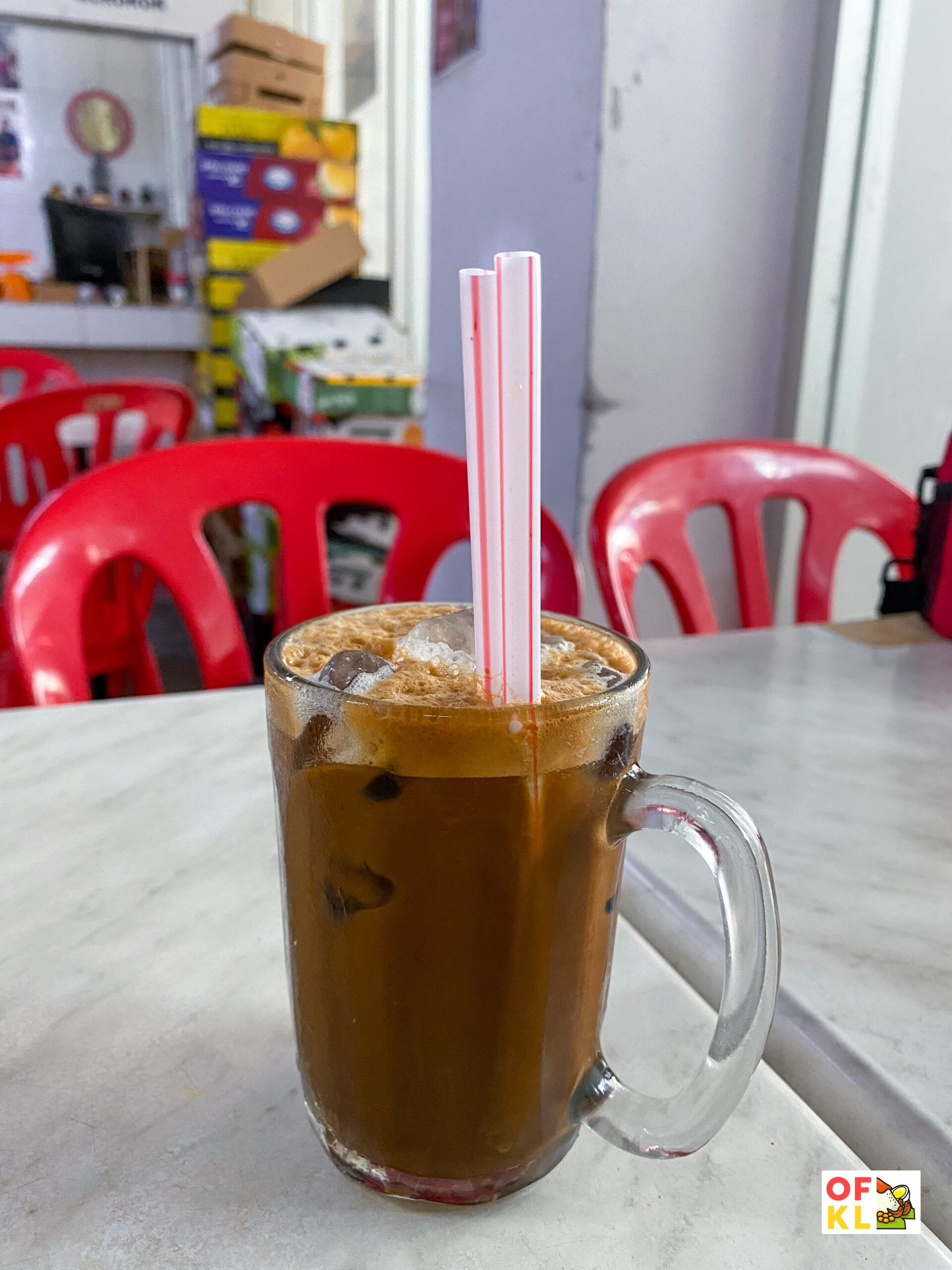 I loved Ah Weng Koh's version because it was very full-bodied, not diluted, and didn't have that sourish taste caused by over roasted coffee beans.
The condensed milk and evaporated milk together also gave the coffee a pleasant creamy texture to it as well.
On the other hand, the Hainanese tea, which is a combination of coffee and tea, is a great option for those who aren't coffee lovers but would also love to give coffee a try.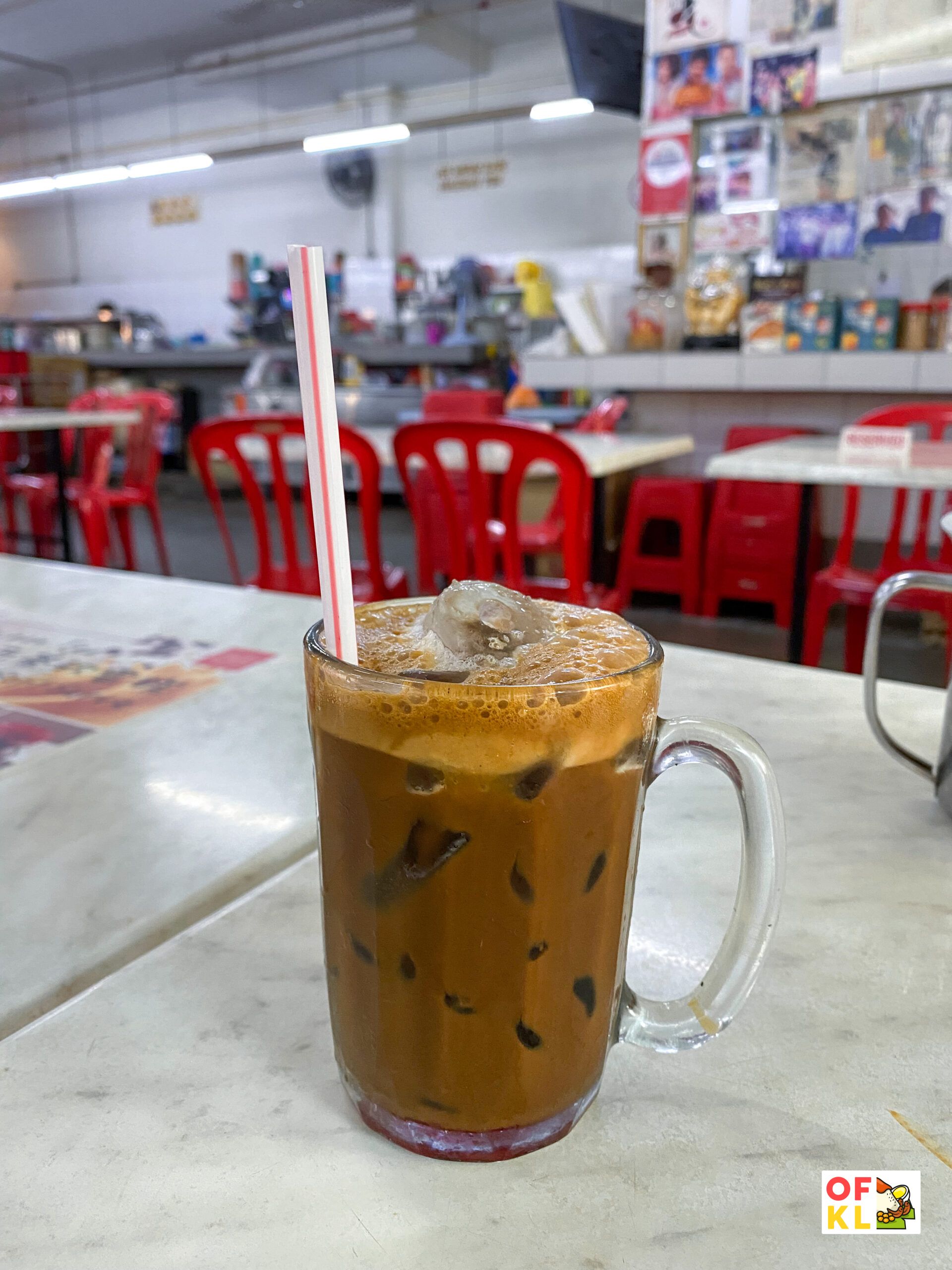 For me, it had more tea than coffee and was less sweeter than the Hainanese coffee.
As for the soft boiled eggs, it was quite ordinary and something I could easily replicate at home. So, meh.
But in entirety, I L-O-V-E-D every item we ordered. One thing I would say though, is that if you are someone trying to cut down your sugar intake, Ah Weng Koh's probably not the ideal place to visit.
---
---
Price-wise, almost everything hovered around RM3, which I think is rather reasonable considering the fact that everyone's suffering from inflation right now.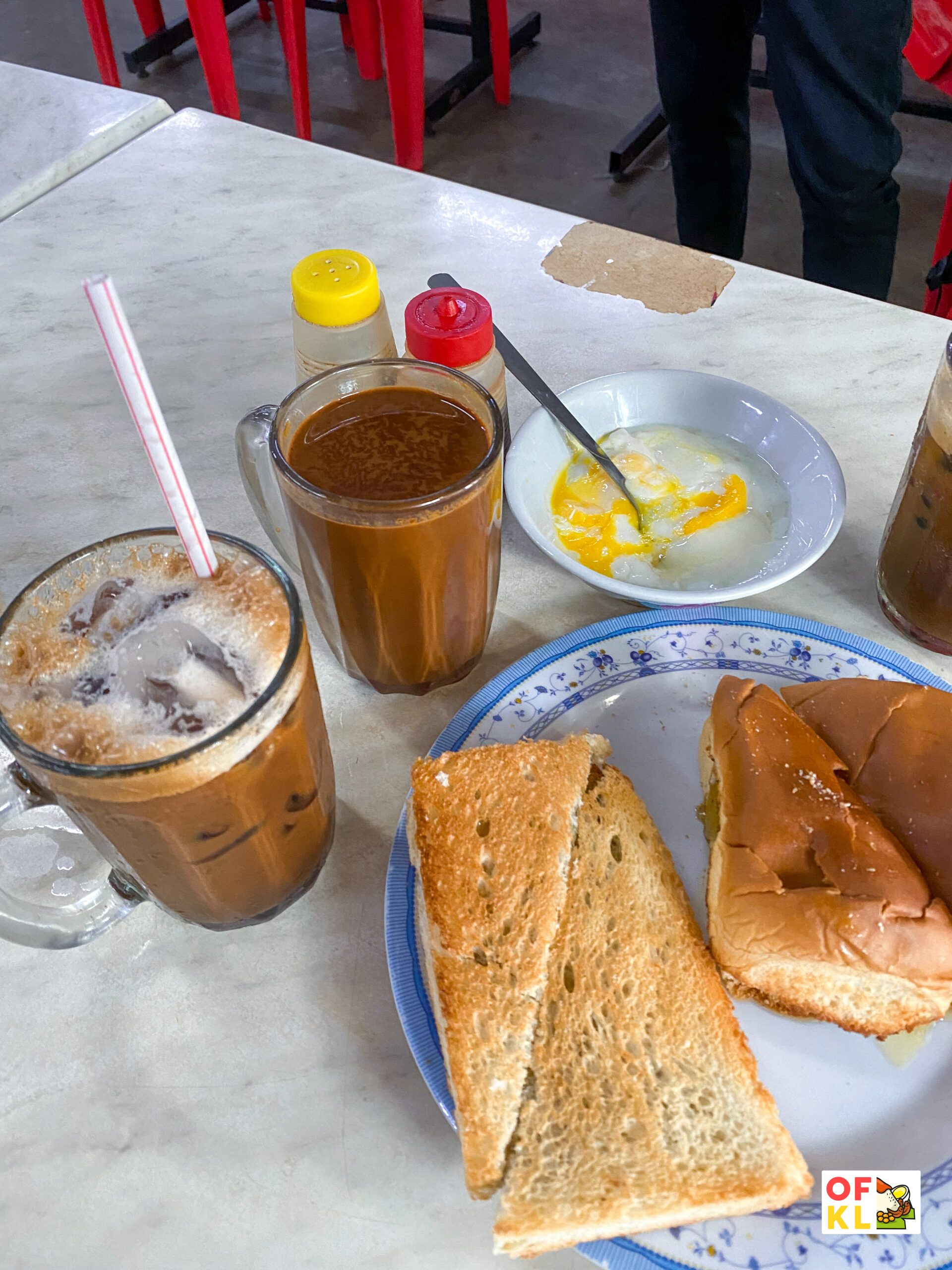 This place is surprisingly highly Instagrammable thanks to the bold colours of its food.
The coffee was so, so, so rich in colour and had an amazing milk rim on the surface, a lear sign that you're getting a really good cup of Hainanese coffee.
The toast makes for great pictures too, especially when you cut them through the centre and reveal the slab of butter placed inside.
ICC Pudu generally has a great atmosphere where it's fitted with big fans and has a wide dining area along with many dining tables.
---
---
The whole place felt very organised and the floors were kept clean without any coffee spill stains. Tables were always clean and ready for dining. There really isn't much to nitpick about because this place was generally quite comfortable.
Like its food, the service is a huge winner as well. While we can't say the same for the other waiters, the one who served us was so kind and even reminded us to break our eggs after five minutes.
He also took the initiative to break the eggs for us. Someone give him a pay raise already!
So if you're there, keep an eye out for a young Chinese waiter with thick brows and a slightly buff build and he will definitely make you feel like royalty!
As mentioned in our previous articles about ICC Pudu, this place is totally easy to access with the LRT.
But, it is a different story if you come by car because parking here is limited and as always, it's packed to the brim during lunch time.
This place gets a thumbs up from the OnlyFood KL team as there was little to complain about.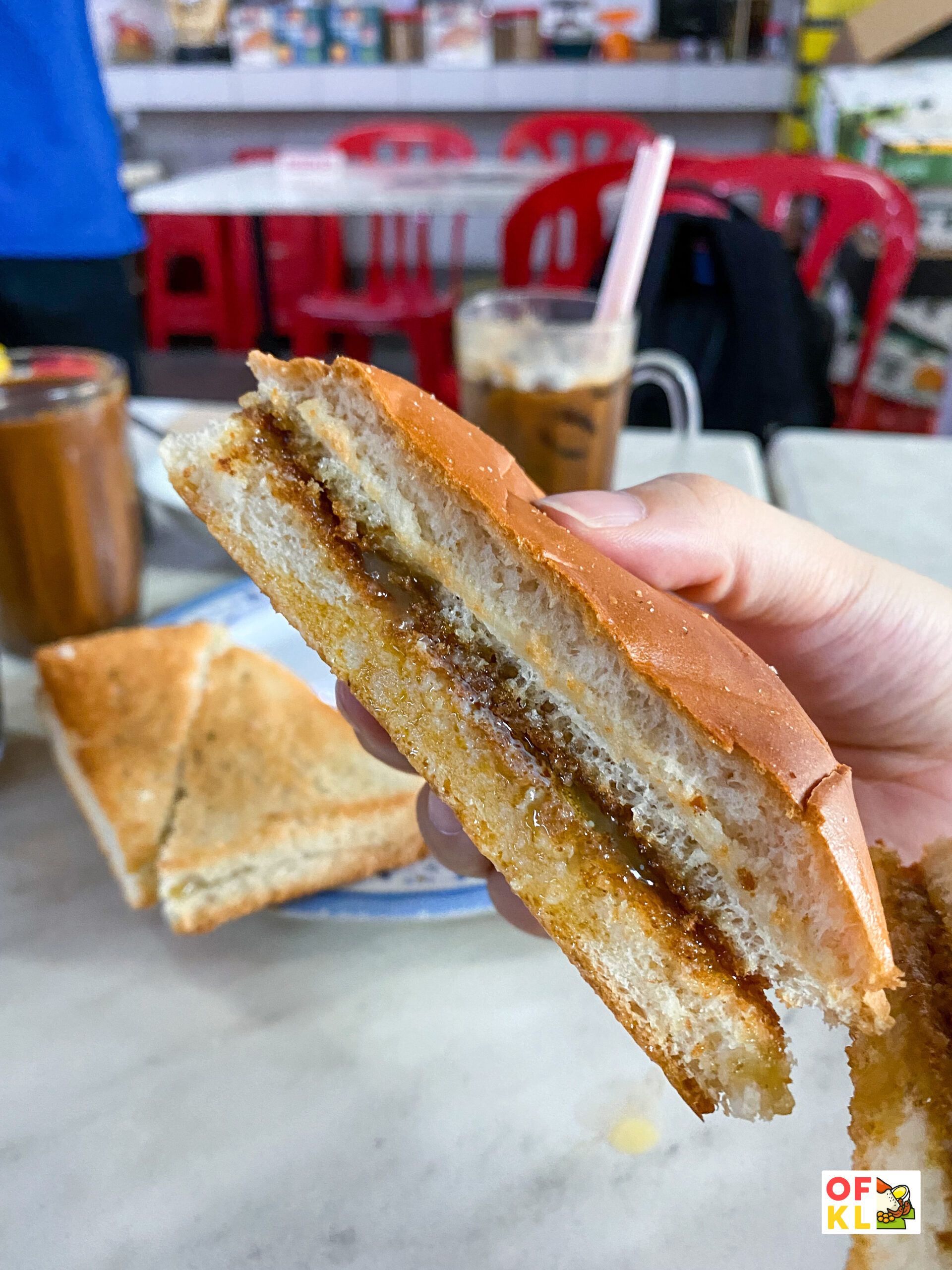 Worth a trip if you are around the area and want a good cup of coffee with kaya toast!
Facebook: Ah Weng Koh Hainan Tea
Opening hours: Closed Mondays | Open every other day from 5:30am – 1:30pm
Address: G85, ICC Pudu, Jalan 1/77C, Pudu, 55100 Kuala Lumpur
Want more food? Read more: