Introduction
Lai Foong Lala Noodles has been around for a long time, where it went from a humble stall at a hawker store to opening its very own restaurant right beside the entrance of Petaling Street, which goes to show how far they've come.
So, to put them to the test, the OnlyFood KL team decided to order their specialty lala noodle as so to give you an honest review that you probably didn't ask for.
We ordered both the Lala Noodle Soup and Prawn Noodle Soup, and…surprise, surprise! We are pleased to announce that it is as good as people rave it to be.
We honestly couldn't find any fault with the taste.
Except that it was a little too salty especially if you drink the soup alone without slurping it together with the noodles.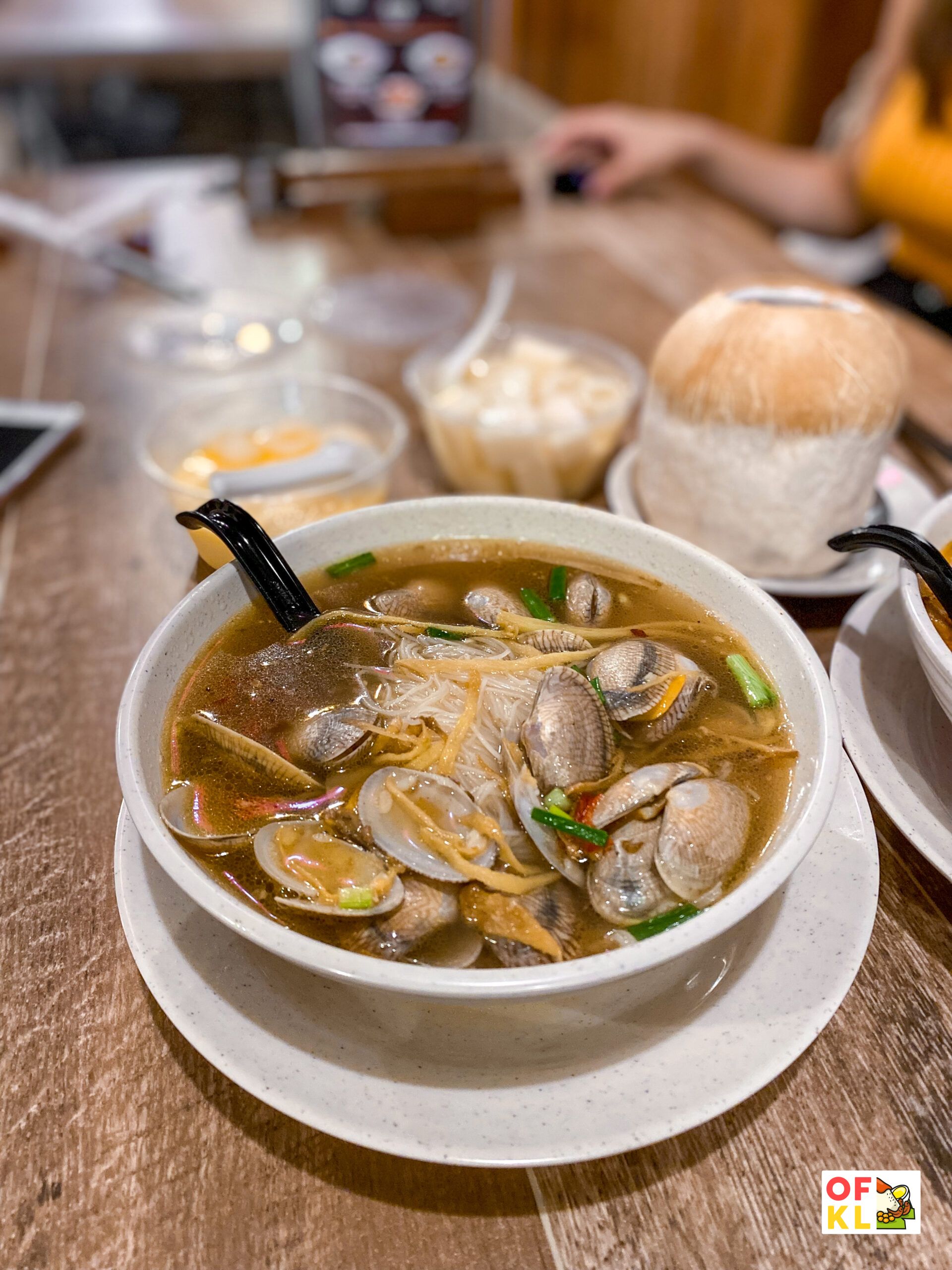 The soup tasted like it was boiled together with the lala/prawn for a very long time, unlocking a rich and vibrant flavour that immediately whets your appetite.
As it is served to you, you'll also get a strong whiff of alcohol that they added to accentuate the soup's aroma along with julienned ginger for you to chew on.
All in all, the gingery, seafoody and slightly alcoholic aspects of the soup makes you keep wanting to go back for more.
Some would say that the prawn noodle soup tastes better than the lala version but to me, it's all about personal preference.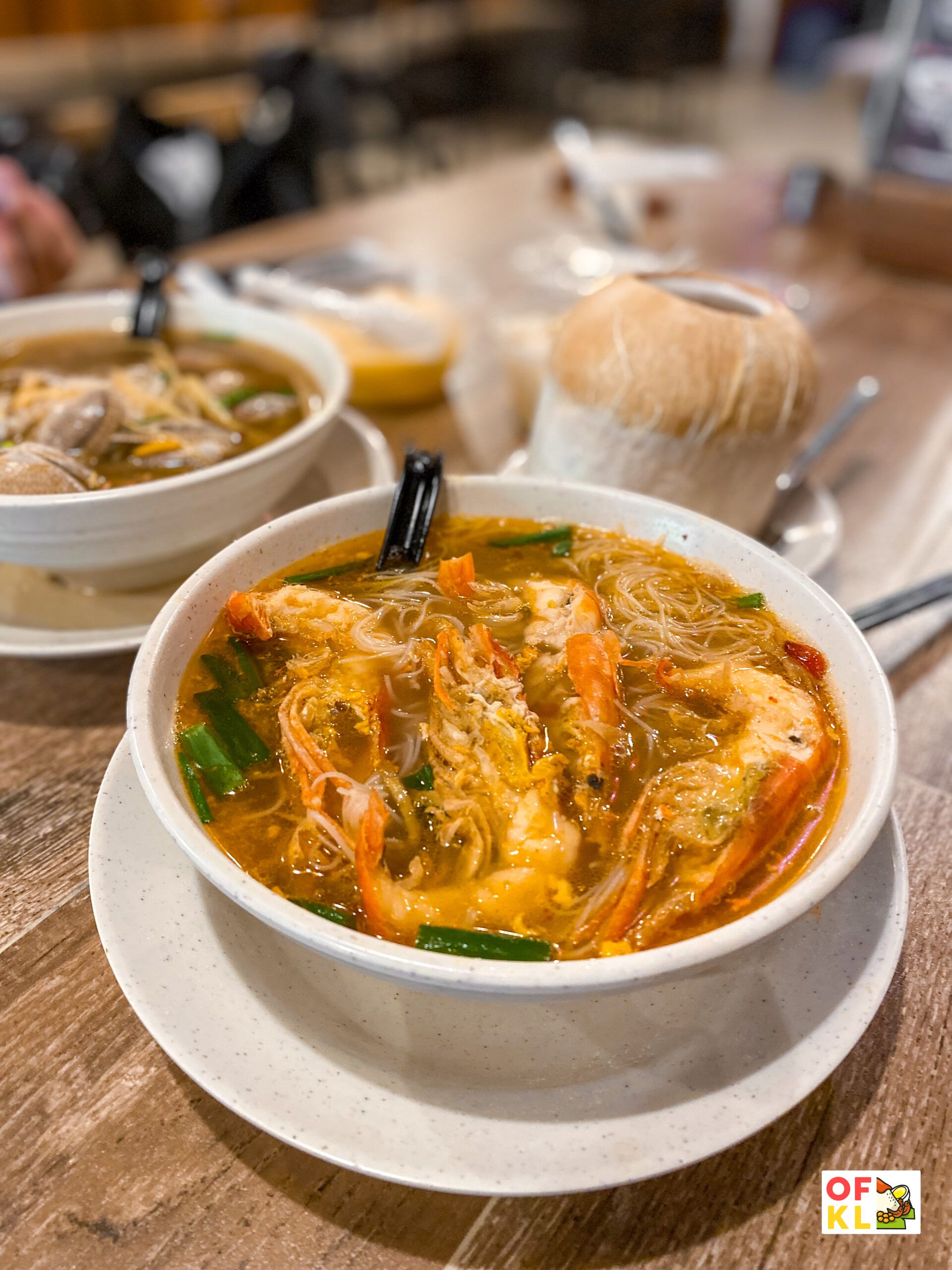 If you want something sweeter and richer, opt for the prawn noodle soup. But if you're looking for a fiery kick of ginger and alcohol, the lala noodle soup will do just the trick.
We also noticed how unique the noodles' texture was, where it was as thin as mee hoon but tasted like mianxian.
Personally, I think this kind of noodles goes very well as it doesn't absorb the soup nor does it become soggy easily.
One thing to note is that the lala portion has decreased since the previous time I visited the restaurant. Not sure if inflation is the reason for it but highly possible.
My comment on the lala was that they tasted super fresh and clean, but this varies. The last time when I was having a meal here, I had a lot of gunk inside the lala and there wasn't much left after I picked it clean.
As for the prawn, each bowl comes with four big prawns which are cut through the centre, making it 1000 times easier to eat without having to pick apart the shells. Giant thumbs up for thoughtfulness!
---
---
For dessert, we ordered coconut jelly, mango pudding and longan tofu desserts. The mango pudding gets first place for its chewy jelly hidden right in the middle. It also has a super smooth texture and makes for a great refresher to a satisfying meal.
The longan tofu comes in dead last due to its lacklustre flavour. Plus, the tofu wasn't as "bouncy" as I expected it to be.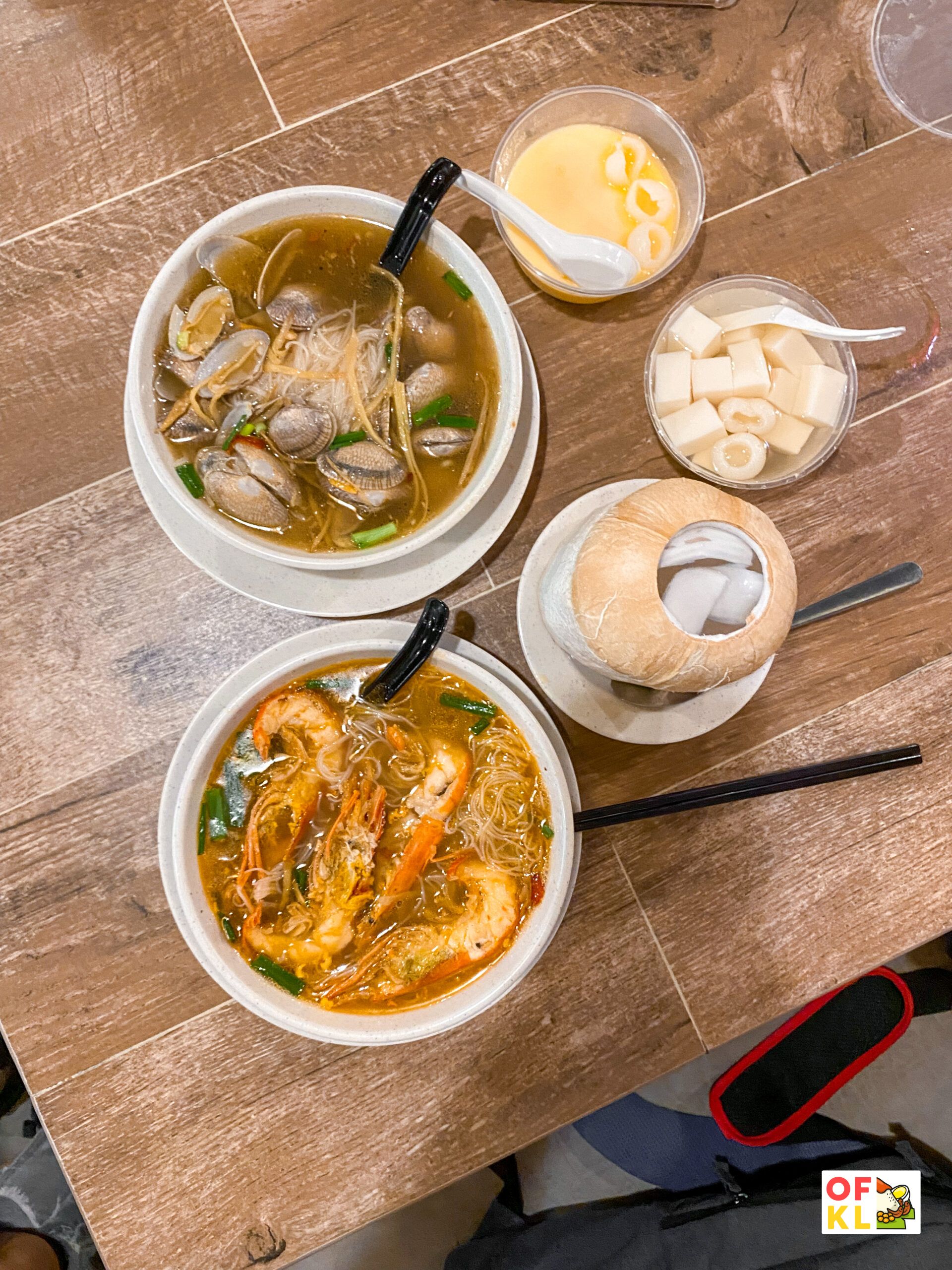 As for the coconut jelly, it tasted exactly like coconut (duh) and didn;t quite have anything to wow over.
The Lala Noodle Soup was RM13 whereas the Prawn Noodle Soup was RM21. To me, those are considered quite basic pricing for seafood. But beware: some dishes on their menu can go as high as RM27+.
But again, you do have to take into consideration other factors as well, such as the fact that the restaurant is air-conditioned and much cleaner than most hawker stalls.
Meanwhile, their desserts were overpriced, where the mango pudding and longan tofu were RM6 each, while the coconut jelly was RM8. A bit expensive for desserts that didn't blow us away.
The presentation of the food here was so Insta-worthy, most notably the placement of the prawn which made the dish look so hearty and full. You'd definitely want to post it on your IG story or feed!
As mentioned earlier, the restaurant had good seating, comfortable ambience, clean tables, new furniture and utensils, nice lighting and a beautiful interior.
Even during peak hour, the servers quickly clean up tables and discard the food waste into the bins immediately, meaning that customers can always expect a clean table to prepared for them on a constant basis.
While the bosses were friendly, service-wise was rather ordinary. You also don't get much interaction with the waiters as you need to order through a QR code.
---
---
The restaurant is easily accessible by LRT or MRT but if you're planning to drive, parking is tough to find as Petaling Street is full of narrow roads and has limited parking lots.
If you absolutely have to travel by car, park at the parking lot outside Mydin and take a walk to the restaurant.
This place gets a perfect rating thanks to its food, environment and aesthetics. Definitely worth your time and money!
Facebook: 丽丰啦啦米粉 Lai Foong Lala Noodle
Instagram: @laifoonglalanoodles
Opening hours: Tuesdays to Sundays from 10:00am – 7:30pm | Mondays from 10:30am – 7:30pm
Address: 99, Jalan Sultan, City Centre, 50000 Kuala Lumpur, Wilayah Persekutuan Kuala Lumpur
Things to note:
To beat the queue, come at 11am or earlier as the place gets full during lunch time.
Nice or not? Nice then read more lah!: