Introduction
Klang is famous for many things and when it comes to food, the list goes on from bakuteh, Boston lala, pandan layer cake and more.
A bakery which has been bringing out freshly baked goods for over 3 decades is also a staple when people talk about famous dessert spots in Klang, specializing in Apple Strudel.
That bakery is none other than Fruity!
Fruity uses premium ingredients from well-known suppliers to provide their customers with the best quality at affordable prices!
One of the cult classics is their Apple Strudel by Apple Talk, a MUST-HAVE dessert when you are here.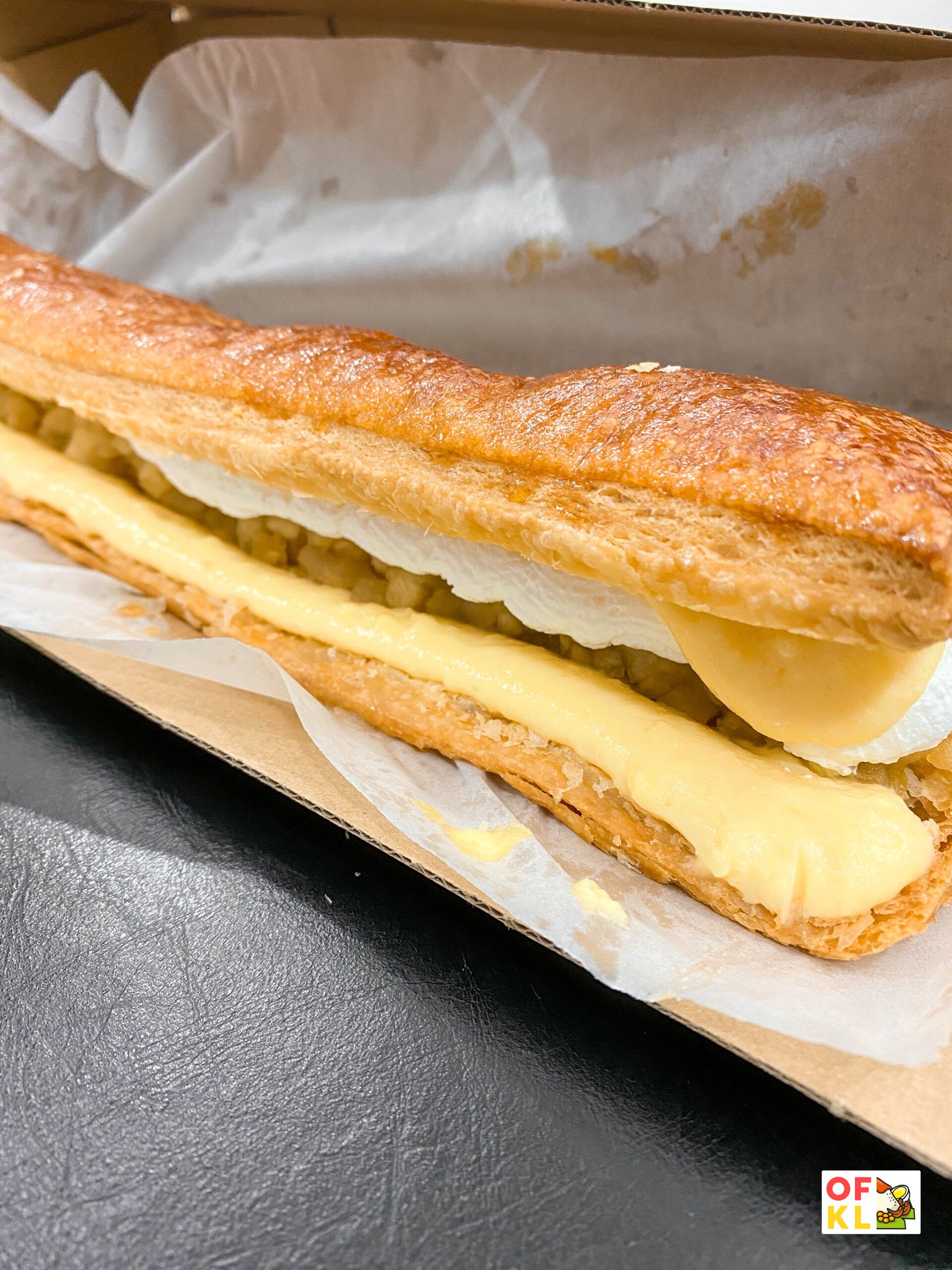 Baked with an Australian recipe provided by a close family friend of Fruity, their Apple Strudel sells off very quickly for its cheap price and delectable taste.
It has also received praise from many news media outlets like FMT, MalayMail, KL Foodies, Gourmet Hunter and more to be the best Apple Strudel in Klang.
So, the OnlyFood KL team has set out to get a bite of this critically acclaimed Apple Strudel and review it very honestly.
This was the first ever apple strudel the OnlyFood KL team would have eaten. Hence, we did not know what to expect.
What we did know was that the puff pastry had to be crunchy and flaky, and the apples inside had to be well-cooked through with a hint of cinnamon. Kind of like the McD apple pie.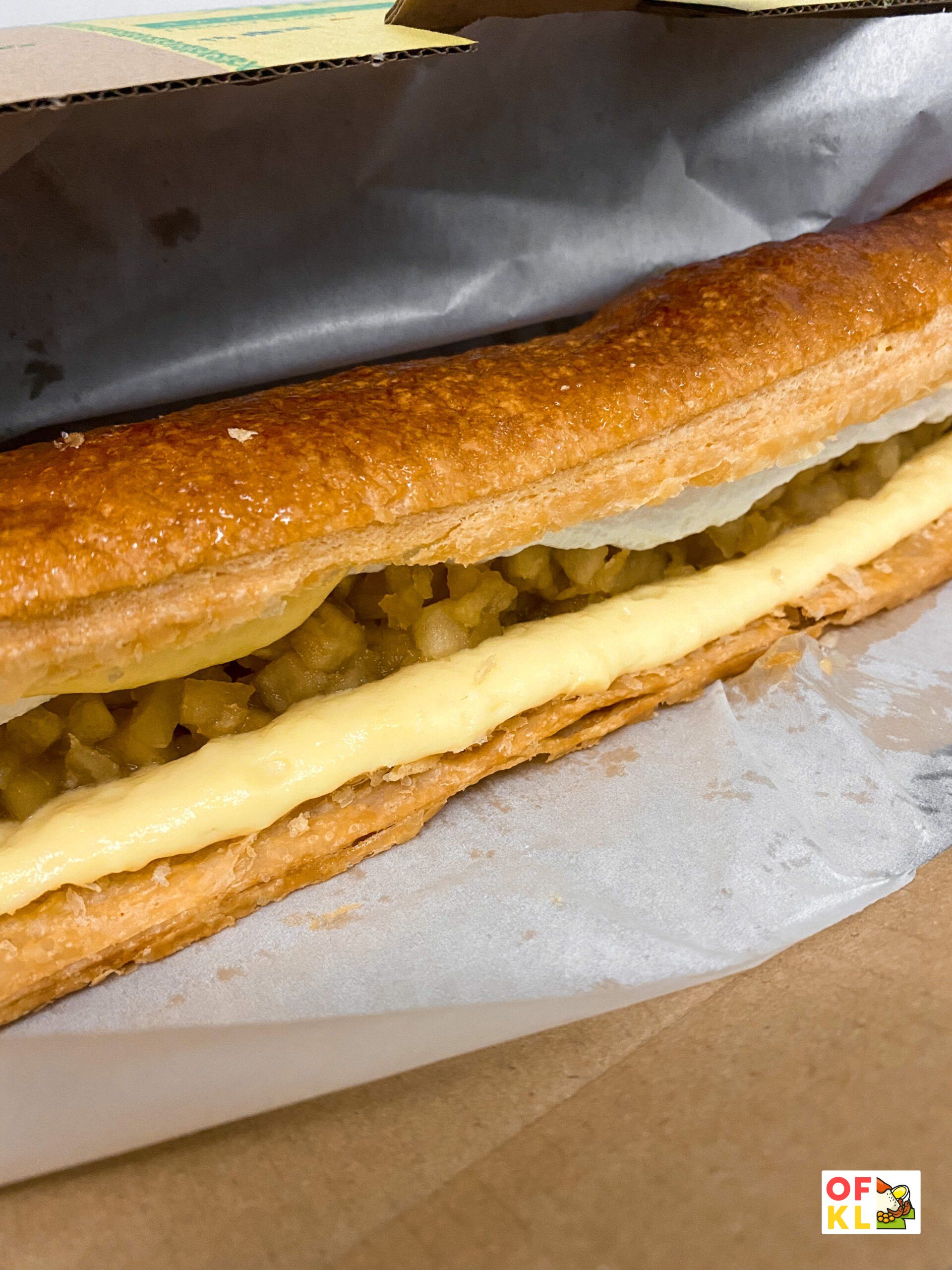 So on the contrary to what we expected, Fruity's apple strudel was best served cold. We thought that this would make the puff pastry damp and lose its crunch.
To our surprise, the puff pastry still maintained its flakiness. The upper piece of puff was glazed with a sugar syrup, giving it a slight sweetness and shine.
The pastry itself wasn't as buttery as expected, but it is acceptable since there is quite a lot of cream inside.
If the puff were to be buttery, I could imagine it clashing with the cream and getting too jelak.
---
---
The cool from the fridge made the cream and custard feel very cool and fresh.
For those who do not like cream, this strudel might put you off a bit because the majority of the filling is cream.
The cooked apple was so-so, but when eaten together with the cream and puff, it was refreshing and delectable.
It is a great dessert to wrap up your meal but do not overeat because the creaminess might stuff you up a bit.
They sell their apple strudels in 14inch portions, priced at RM30.30 only! I would say that this is very very cheap in comparison to apple strudels from other cafes which sell for RM18 or more per 5 inches.
I was ready to pay RM50 seeing that it was huge, but knowing that it was only RM30.30 made me very happy.
It is definitely worth it without a doubt and 100% affordable. I would buy this in replacement of a cake for a friend's birthday.
The apple strudel is constructed with whipped cream, custard, and diced cooked apples sandwich between two puff pastries. This made for a very nice cross-section picture.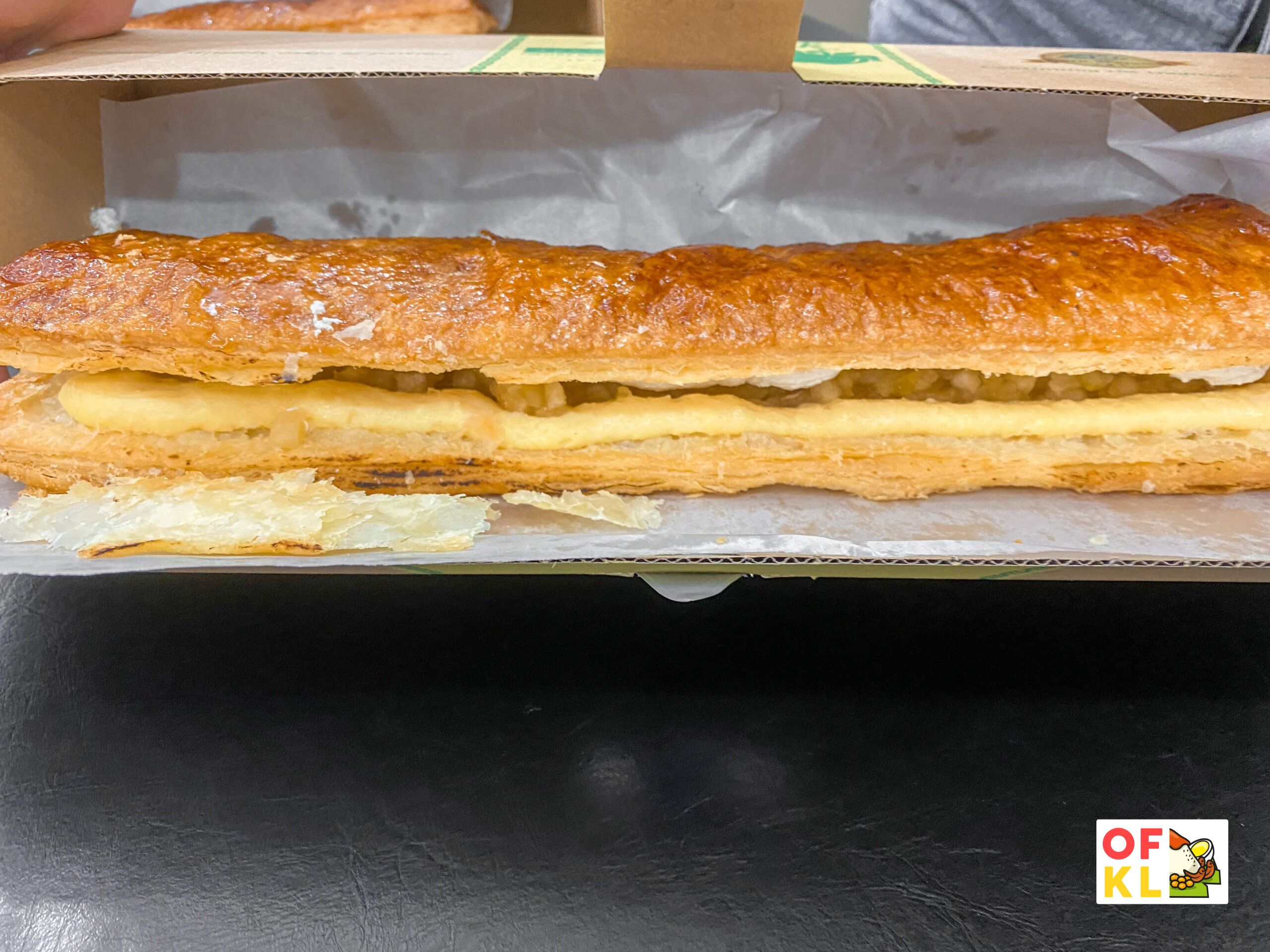 From the front, you can also get nice pictures of the layers which are stacked thickly against each other.
The custard and whipped cream gave the strudel great volume, making it look very floofy and huge. And just by pure size, the length of the strudel was also very appalling.
For a bakery that has been around since 1991, this place is maintained quite well. Many students from the nearby Hin Hua High School and workers frequent this place for a cheap pasta meal or cake.
It is well air-conditioned. Dining is also comfortable but the seating arrangement is a little packed.
This place has the capacity to hold about 100 people since it has 2 floors.
---
---
Hygiene-wise, it's aite. You get clean tables, chairs, and utensils. Nothing to complain about.
Maybe because this place has been around for a long time, the system here is outdated. You have to order over the shelf and receive a ticket from them with your order written down together with the total price.
Then, you have to go over to the counter to pay. It works like an old school mamak.
Other than that, service from the staff is alright. The place is slightly short-staffed so you won't get promptly attended to during busy hours.
The whole Klang area is hard to access since public transport are not many. However, it isn't hard to find parking in this area.
For the price and taste, Fruity's Apple Strudel gets a full 5 star rating from us. This is one of the cheapest places you could get apple strudel and at such great quality too.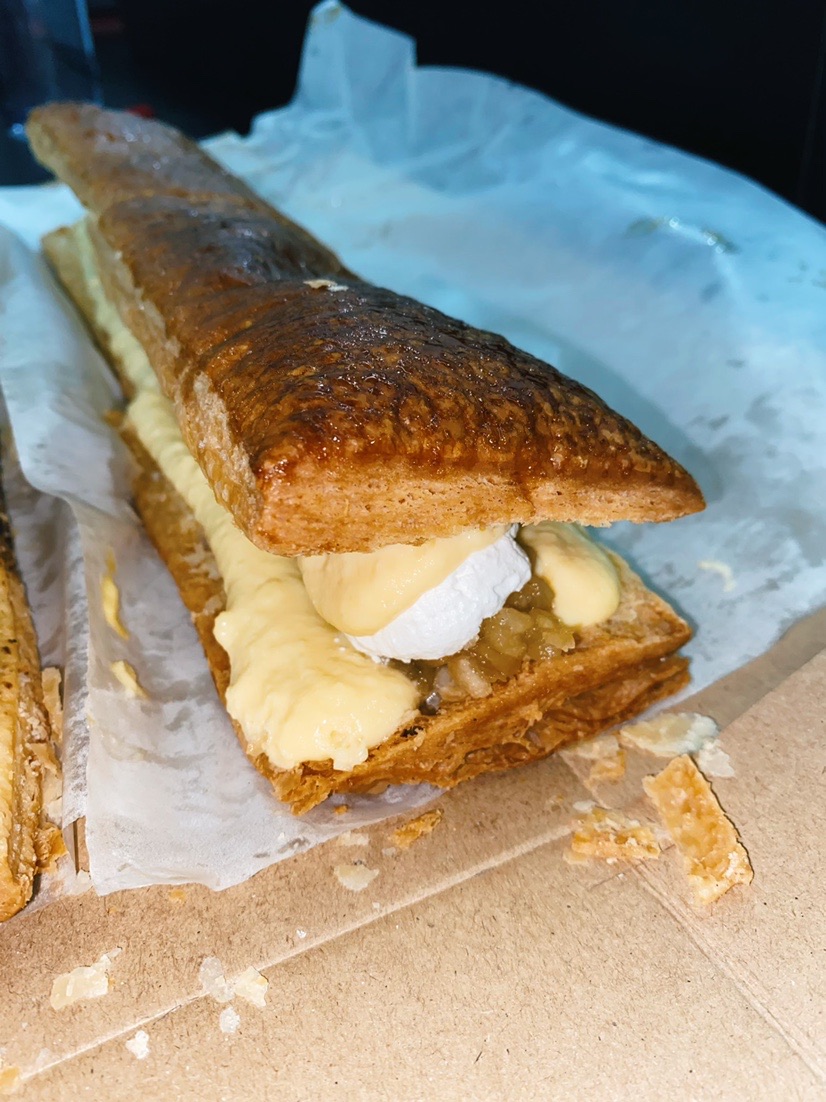 Definitely give this place a try!
Facebook: Fruity Bakery & Café
Instagram: @fruity.bakery.cafe
Opening Hours: Daily from 10am-9pm
Address: No. 107, Lebuh Turi, Off, Persiaran Raja Muda Musa, Taman Chi Liung, 41200 Klang, Selangor.
Hungry for more? Check out another food article here: