Sick and tired of going to basic-looking cafes that all have that SAME industrial vibe?
We get you. Especially nowadays when the cafe market is getting too populated, it's hard to fine cafes that actually stand out from the rest.
If you are looking to switch things up and reconnect with Mother Nature as you sip your coffee, jot down these 5 places that incorporate the greens of nature into the decor of their cafe.
Pineyard
Located outside of KL, Pineyard is a cafe which gained popularity last year when it newly opened.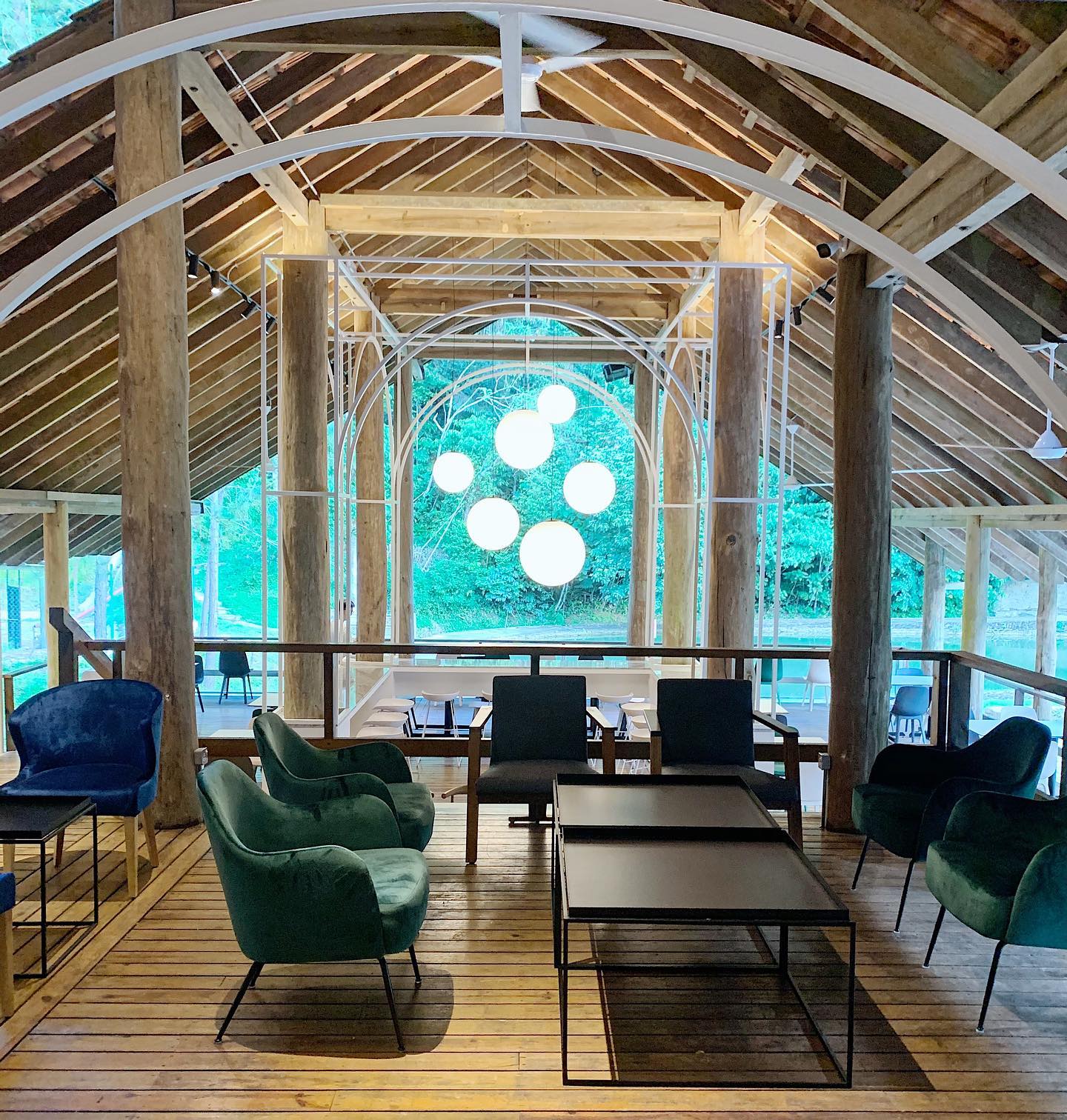 Its popularity amongst cafe hunters come from its beautiful scenery of pine trees which encapsulate its dining area, allowing for patrons to literally dine in the forest.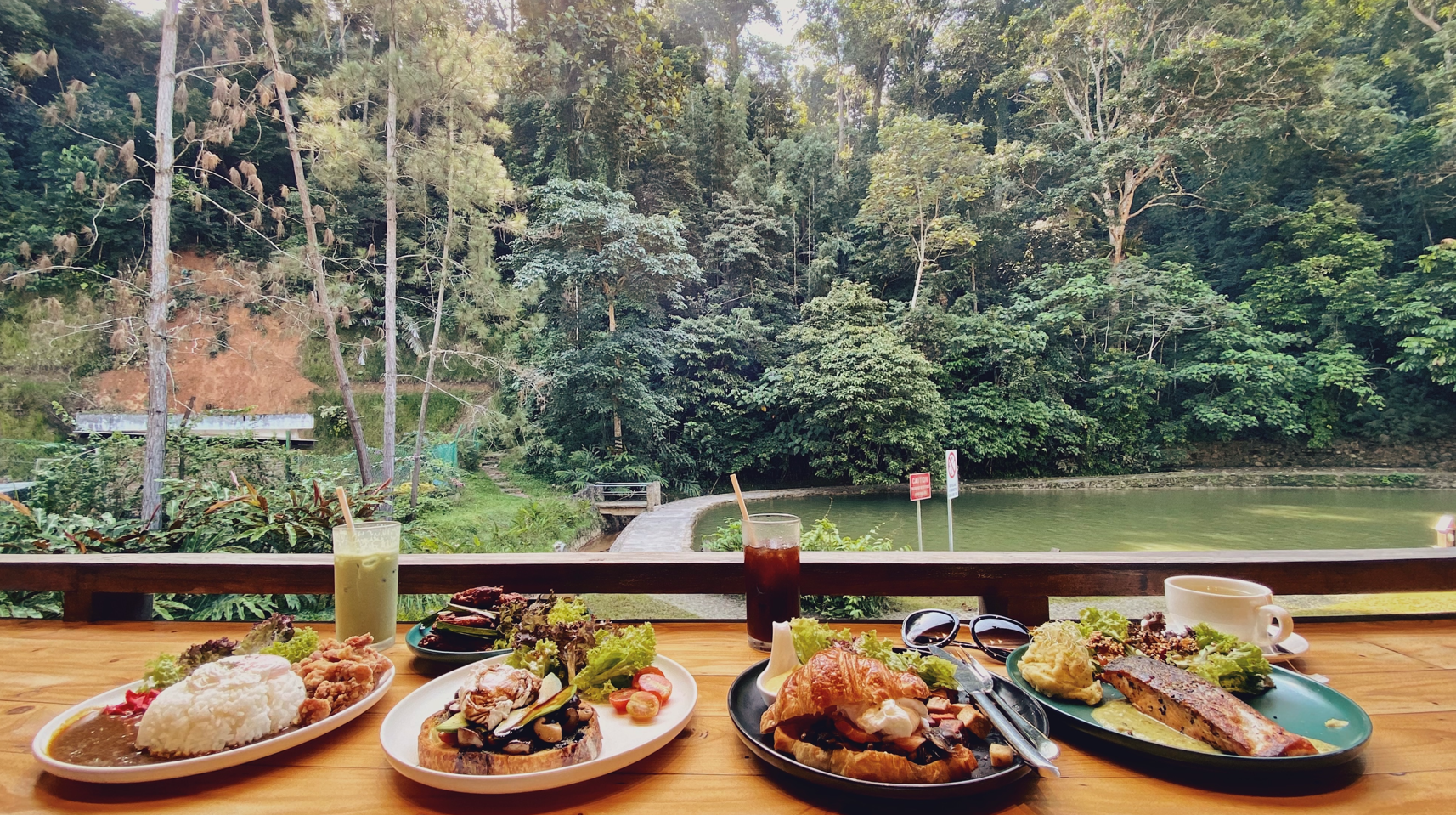 A beautiful lake facing the back of the cafe and a mountainous scene surrounds the whole cafe, with natural sunlight beaming through its unwalled compounds.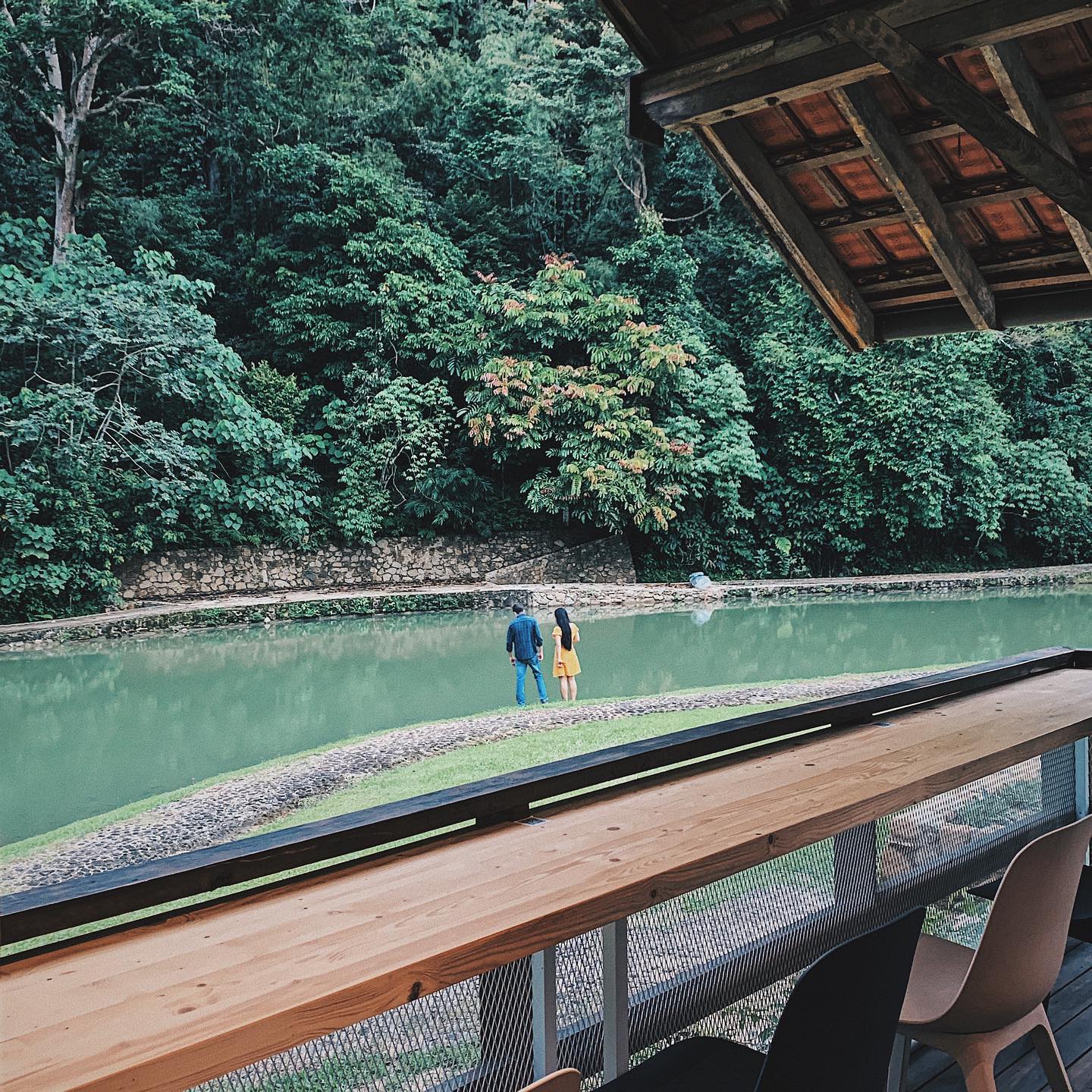 Enjoy your meal and then take a walk around its lake and grassy lands to get great pictures of the green trees and bright blue skies.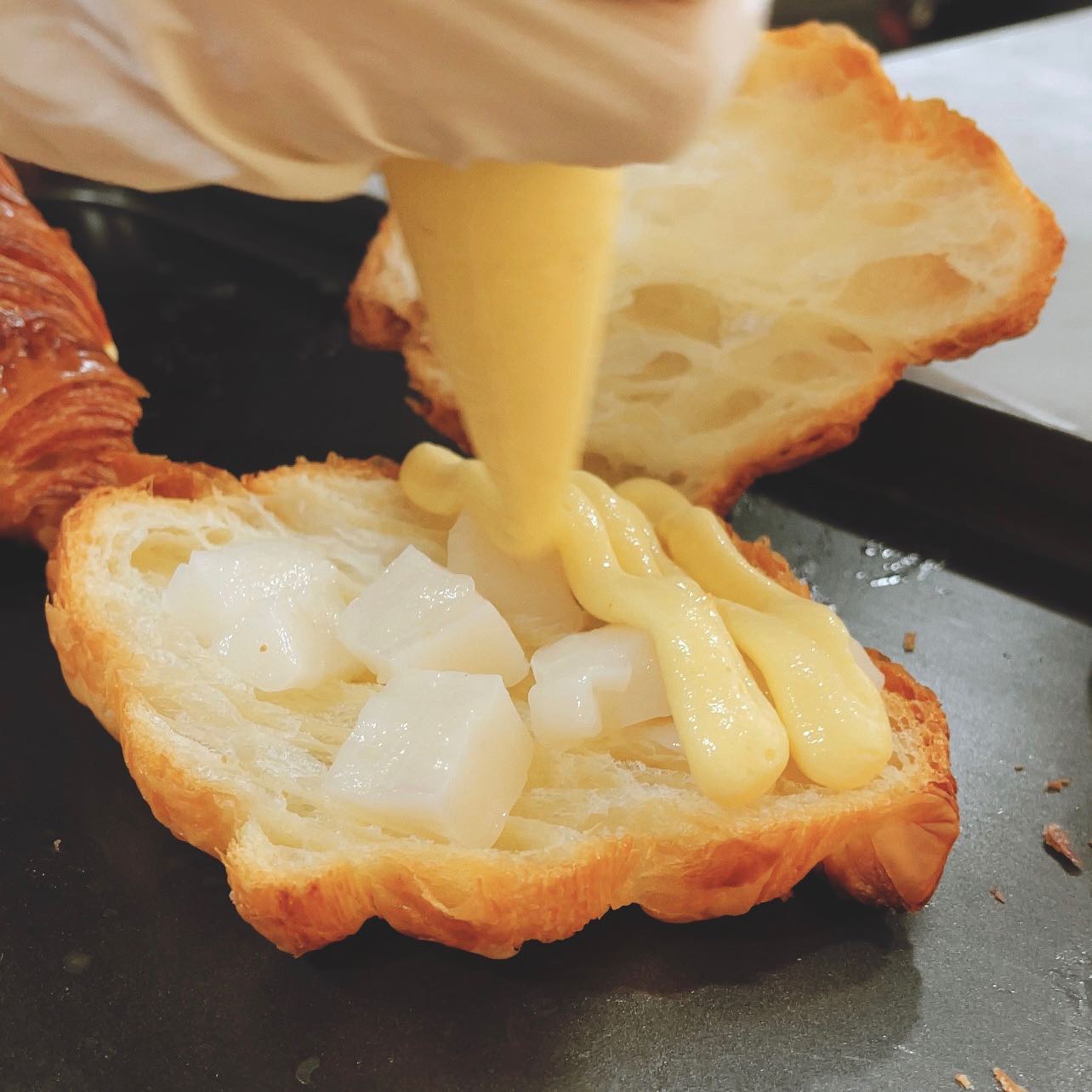 If you are feeling more like eating something sweet, make sure to try out their flaky and buttery croissants too.
On average, you should be looking to spend RM35 for a meal with drinks.
Facebook: Pineyard
Instagram: @pineyard.jandabaik
Opening Hours: Wednesdays to Mondays from 9am-6pm, Closed on Tuesdays
Address: C1, Jalan Tanarimba Pine, Kampung Janda Baik, 28750 Bentong, Pahang
---
---
The Lemon Tree
As its name suggests, this cafe is famed for its in-house and homegrown lemon tree that portrudes through its floors.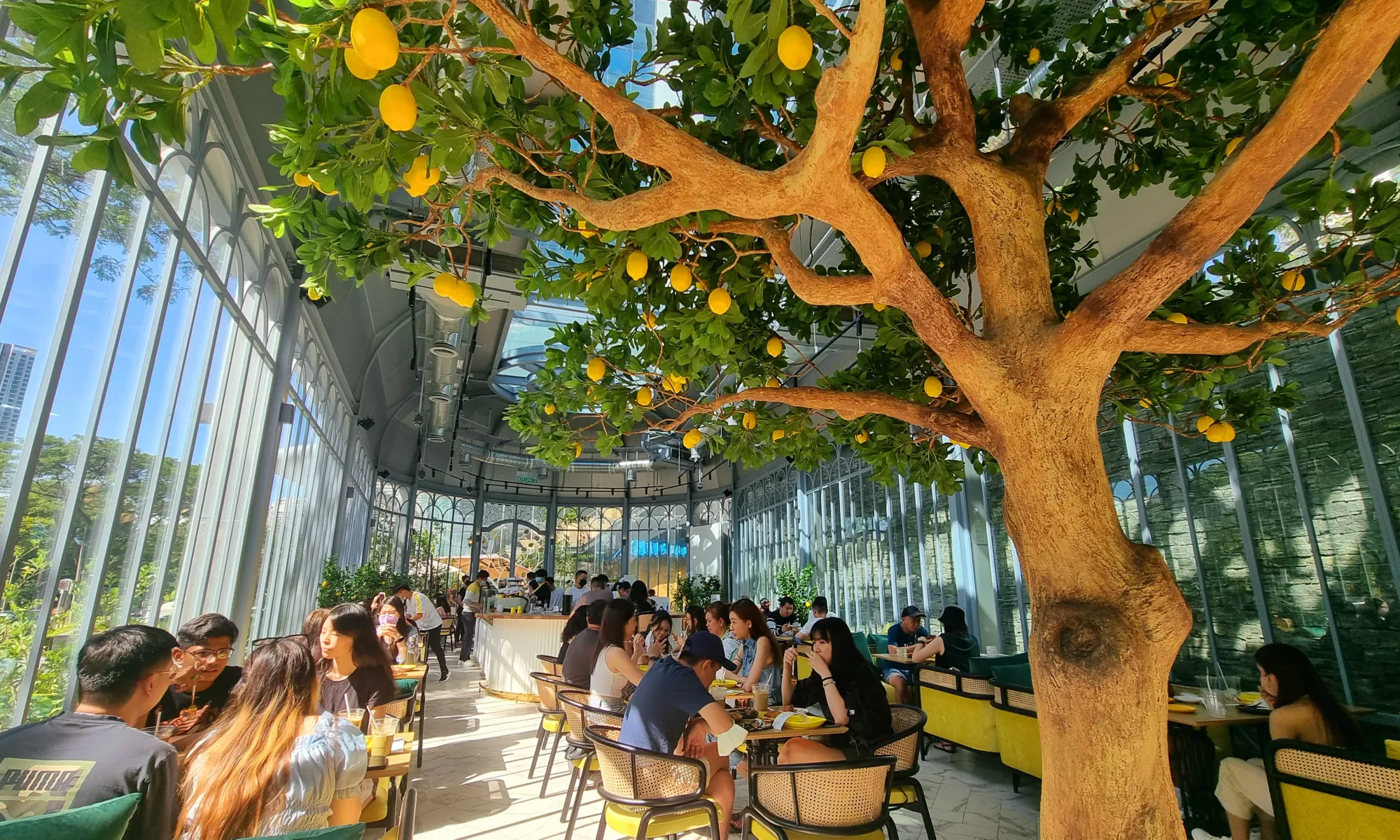 The Lemon Tree had just opened April this year but quickly gained the interest of public for its glass house and nature concept.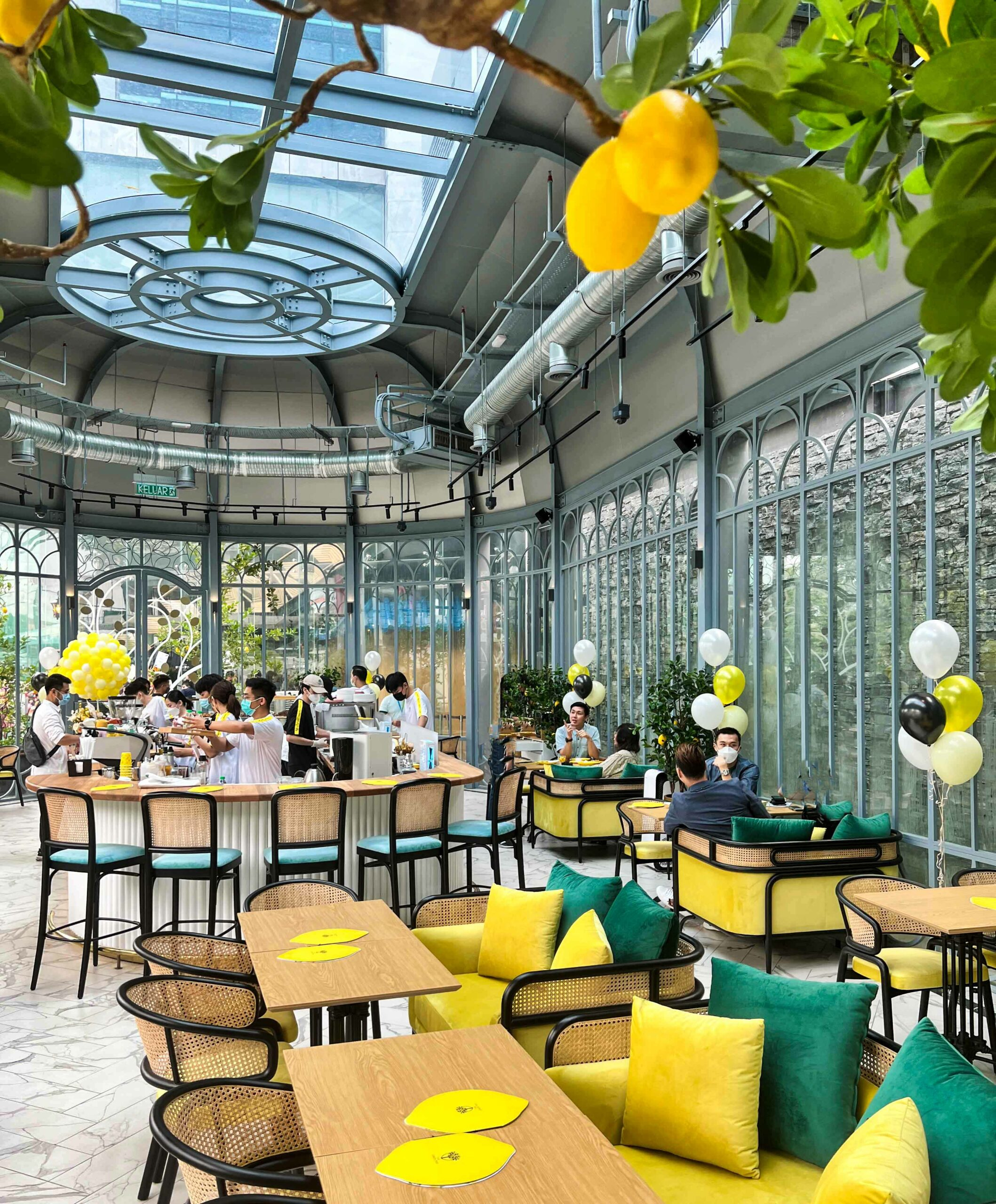 They serve artisanal pastries and specialty coffee ranging from prices of RM9-RM20.
Enjoy the citrus infused air as you feast on their signature Lemon Drizzle Cake which may or may not have been made from their own lemon tree.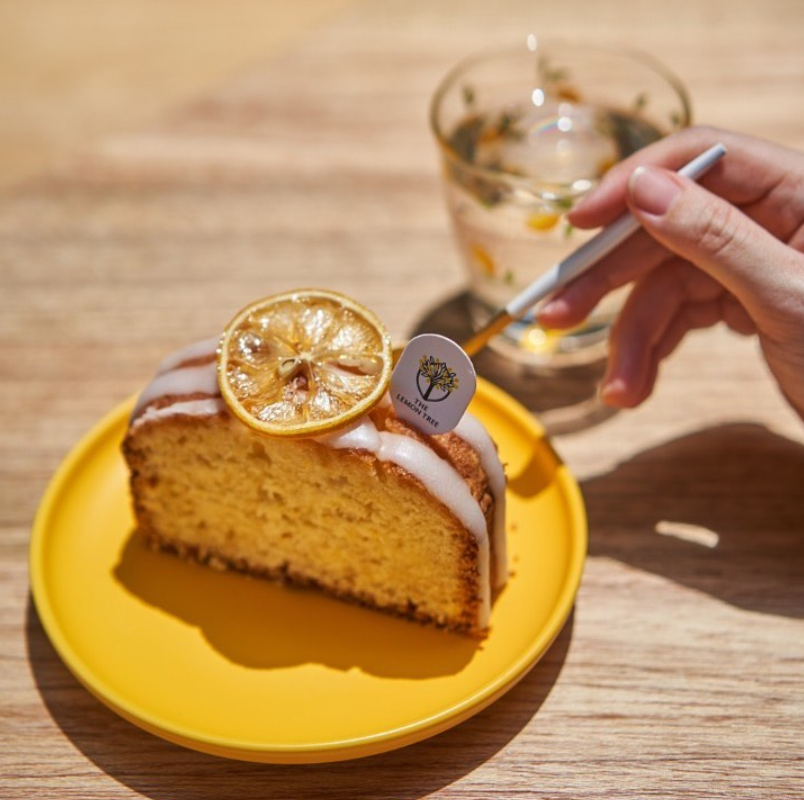 Facebook: The Lemon Tree
Instagram: @thelemontree.my
Opening Hours: Daily from 8am-6pm
Address: Ground Floor, Menara Lien Hoe, 8, Persiaran Tropicana, Tropicana, 47301 Petaling Jaya, Selangor
Jibby by the Park
Jibby by the Park is one of the many restaurants owned by the Serai Group.
This cafe has 2 floors, and both indoor and outdoor dining areas to cater to their many patrons.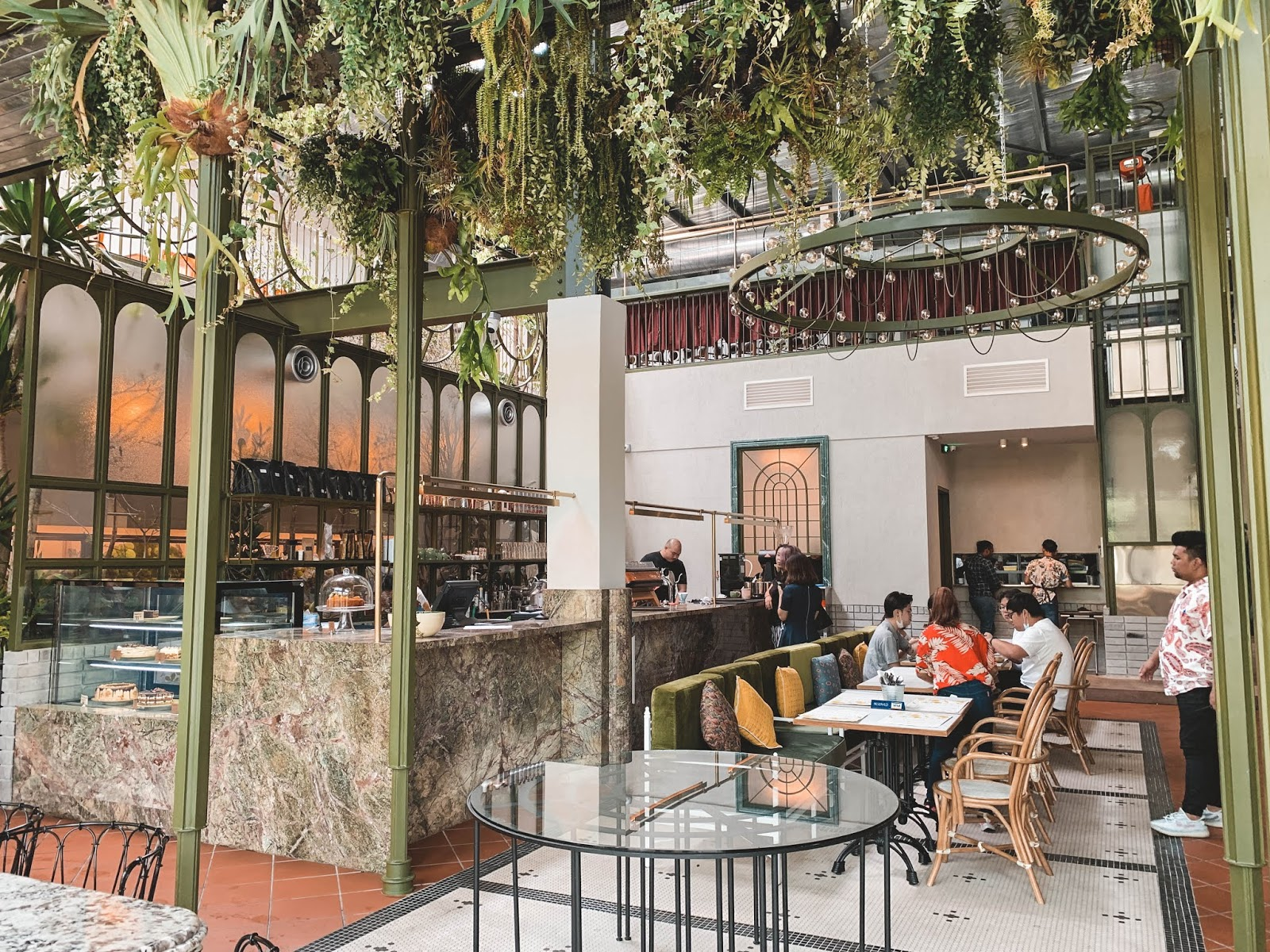 Jibby by the Park boasts in its lush green plants covering every corner of the interior, giving off greenhouse vibes that is 100% Insta-worthy.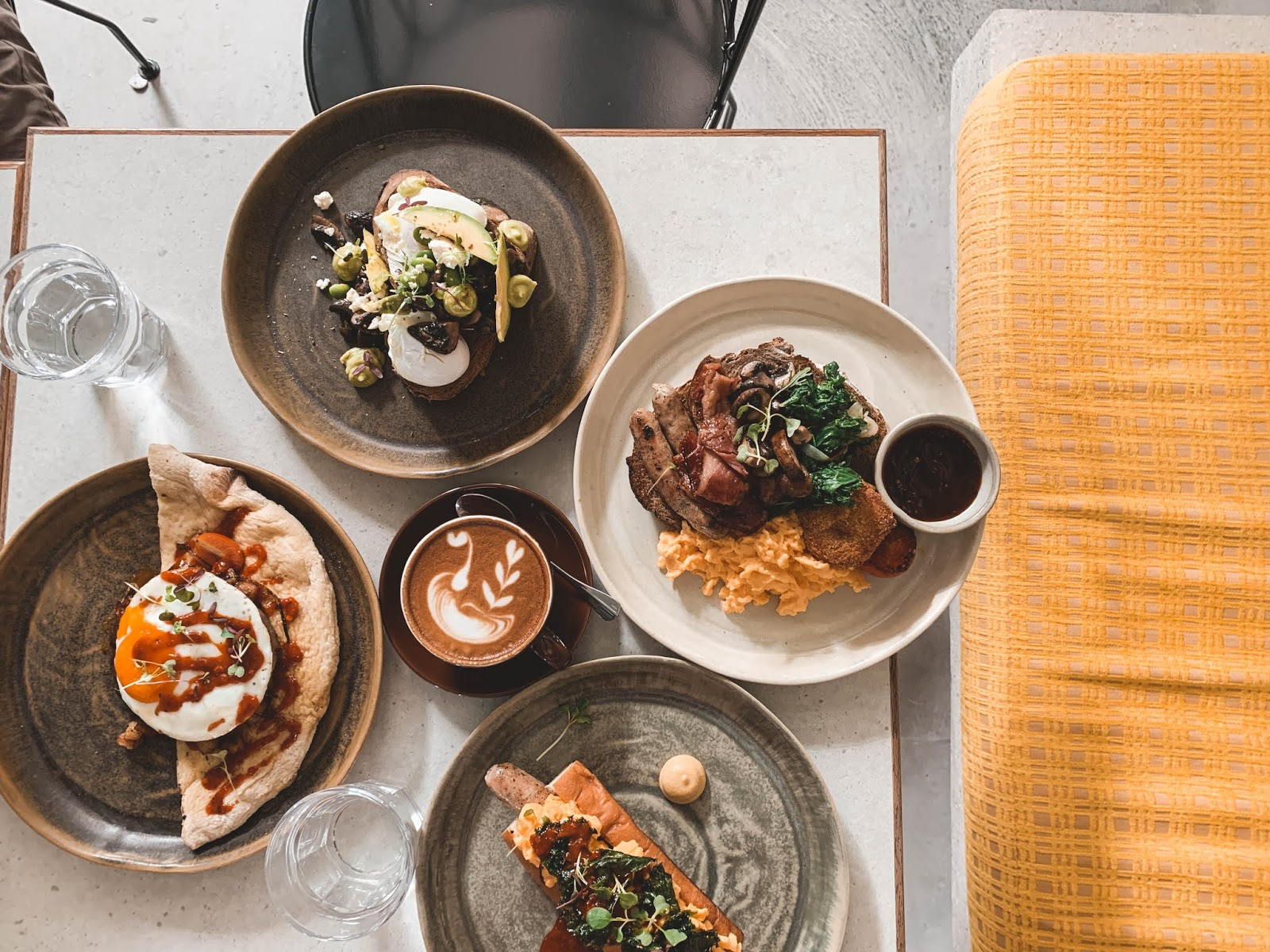 This place is halal and doesn't serve alcohol, just as the other restaurants under Serai Group are.
Here, an emphasis is placed on the presentation of the food, with no dead angle in every way you try to take a picture!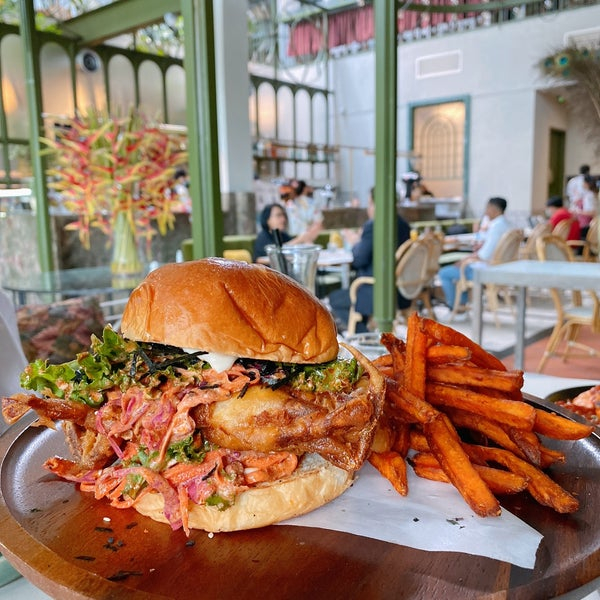 Any restaurant you dine at which is a part of the Serai Group will no doubt bust your wallets so you are looking at spending an onwards on RM30 per person.
Facebook: Jibby Group
Instagram: Jibby Group
Opening Hours: Fridays to Sundays from 9am-10pm, Mondays to Thursdays from 10am-10pm
Address: The Waterfront@ParkCity, No 5, Persiaran Residen, Desa Parkcity, 52200 Kuala Lumpur, Federal Territory of Kuala Lumpur
---
---
The Botanist
If you have been to Tamarind Square in Cyberjaya, you would already know that the center of Block B is full with lush green plants and vines hanging from walls.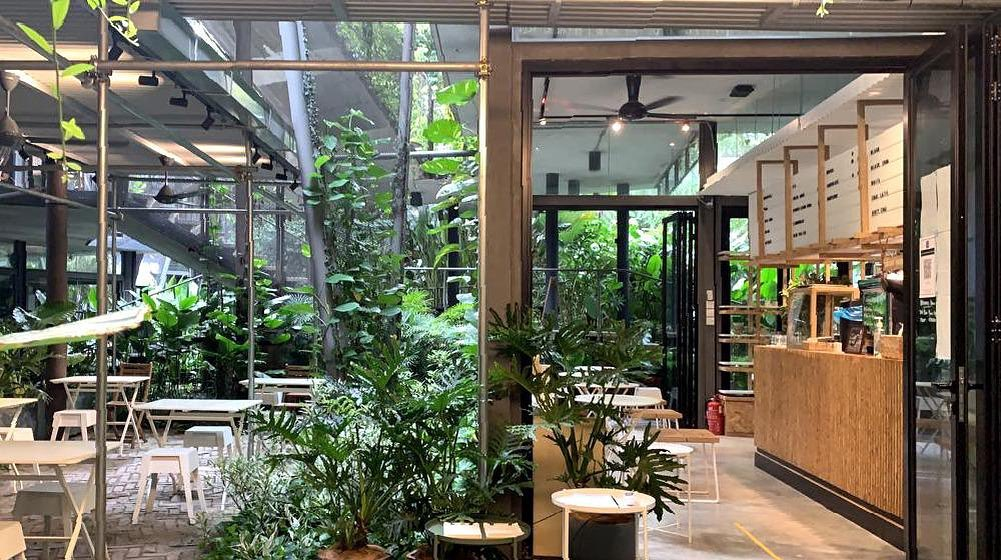 The Botanist is located smack right in the center of all these nature, with seating areas both indoors and outdoors.
They are famed for their non-traditional and savory baos that you must order upon entering – Salmon Run, Crumbly Cheese and the Koko Chicken Bao.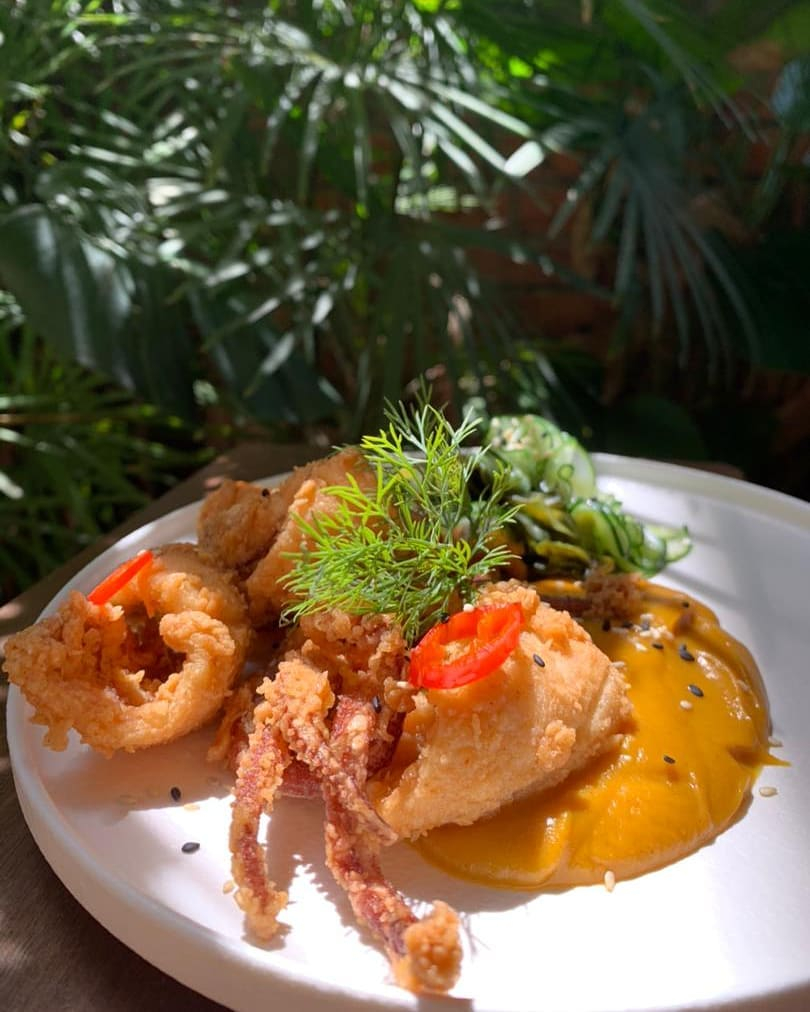 Facebook: TheBotanist
Instagram: @thebotanistgreencafe
Opening Hours: Tuesdays to Sundays from 8:30am-4pm, Closed on Mondays
Address: GP3A-03M, LEVEL 3M,Tamarind square, Persiaran Multimedia, 63000 Cyberjaya
Gardenage
Located at the humble shop lots of the Aranda residence, Gardenage is now the love of many Kota Kemuning peeps for a brunch spot.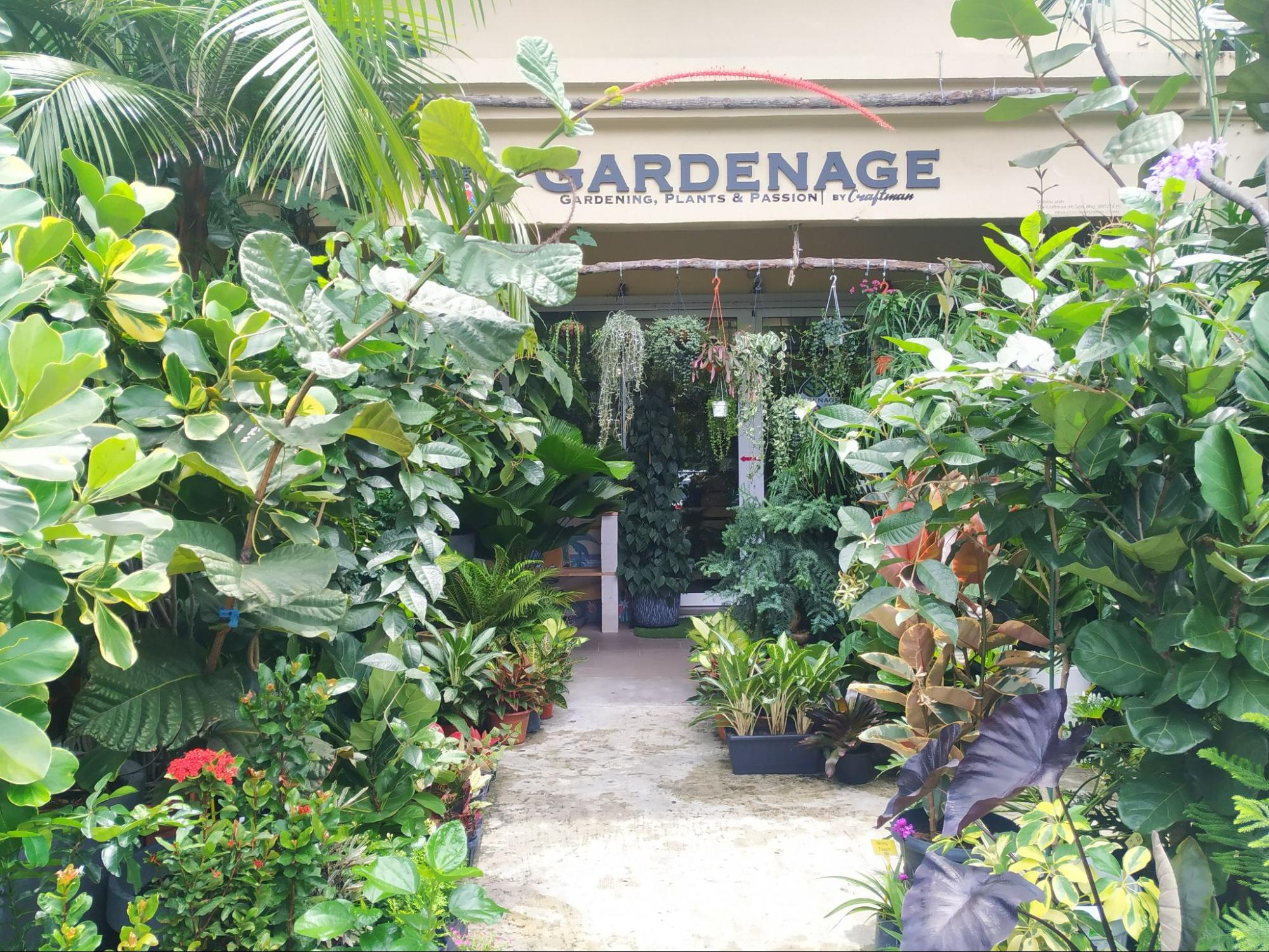 Gardenage started out as purely a plant store, selling various pots, plants, wooden furniture for your porch, and fertilizers.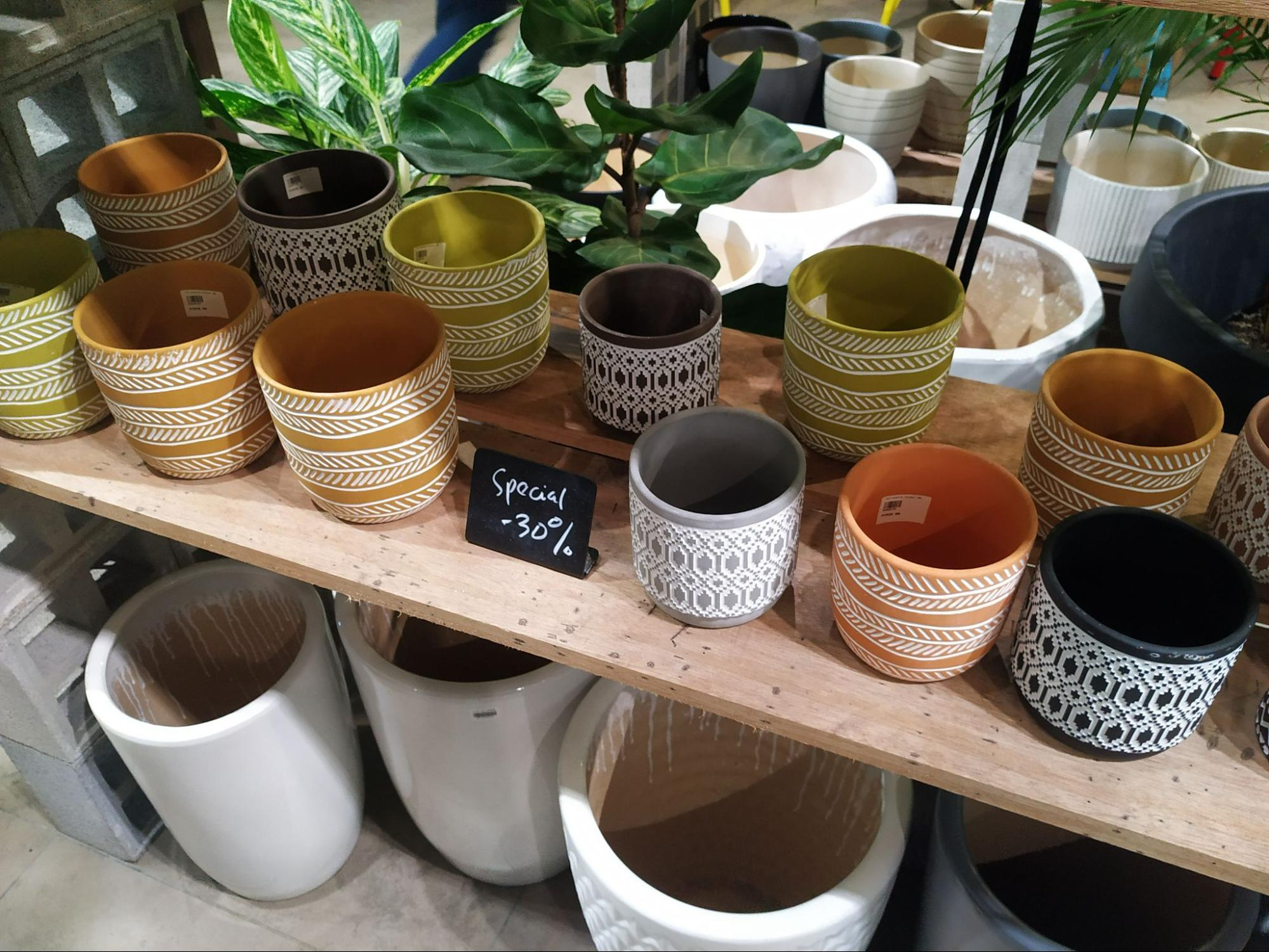 Green thumbs would come here to get a consultation of how to care for their plants as well as shop for new plant additions to their homes.
Initially, they would only serve coffee and simple croissants.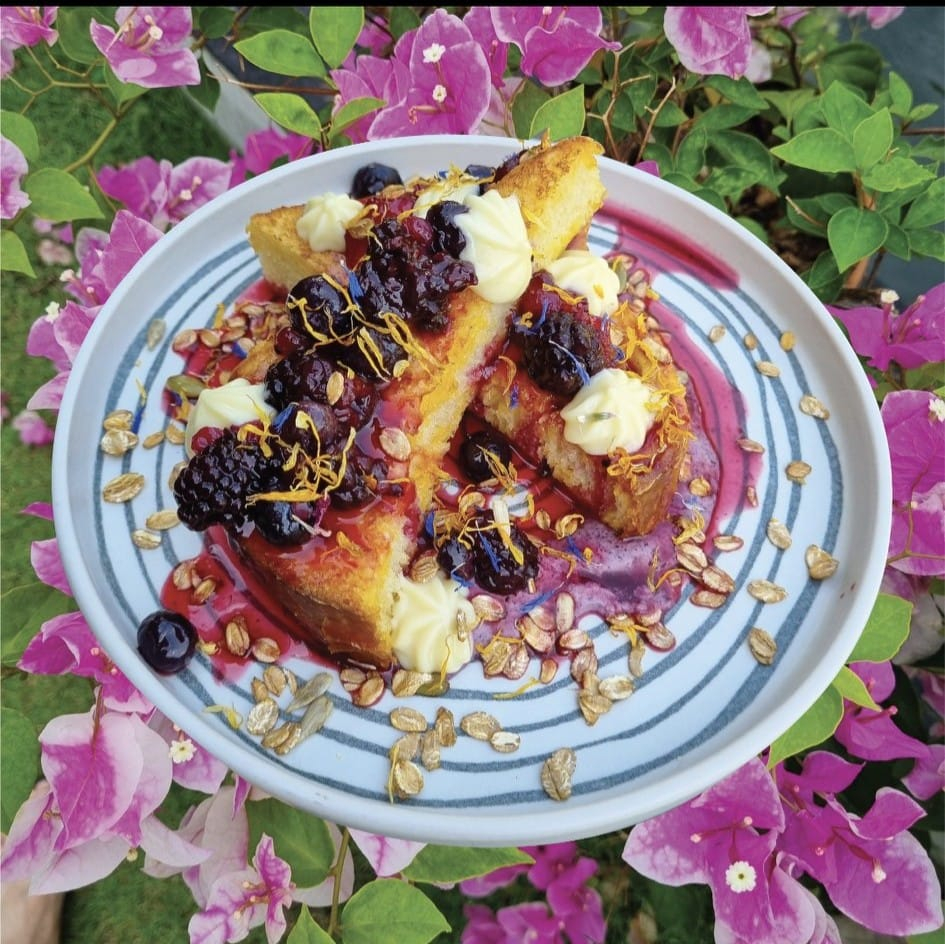 Later on, the dining area expanded to the shop lot beside and the menu was added with more complex dishes like pasta, croffles, bread, salmon, lamb and more.
In comparison to the previously introduced cafes, Gardenage's price points are more competitive.
Facebook: Gardenage MY
Instagram: @gardenagemy
Opening Hours: Tuesdays to Fridays from 10am-6pm, Weekends from 10am-4pm, Closed on Mondays
Address: 8, Jln Anggerik Aranda A 31/A, Kota Kemuning, 40460 Shah Alam, Selangor
Want to eat something but don't know where to go? Check out our posts below:
What other foods in which areas would you like for us to share about? Let us know in the comments section down below!
Cover image via Eat Drink KL, Instagram @hungryfoodiekl and @thelemontree.my.