Dim Sum is a great food that Chinese people love to eat for breakfast, lunch, and dinner.
For our Malay fans out there, if you ever wanted to try Dim Sum but didn't know where to go to find halal restaurants, this will be the ultimate guide for you of the best halal Dim Sum places in the Klang Valley!
Mohd Chan Dim Sum
Mohd Chan has been around since 2007 and known as one of the best Muslim-friendly Chinese cuisine restaurant.
They now have many outlets across the Klang Valley, but the one that specializes in Dim Sum is at Sunway Geo.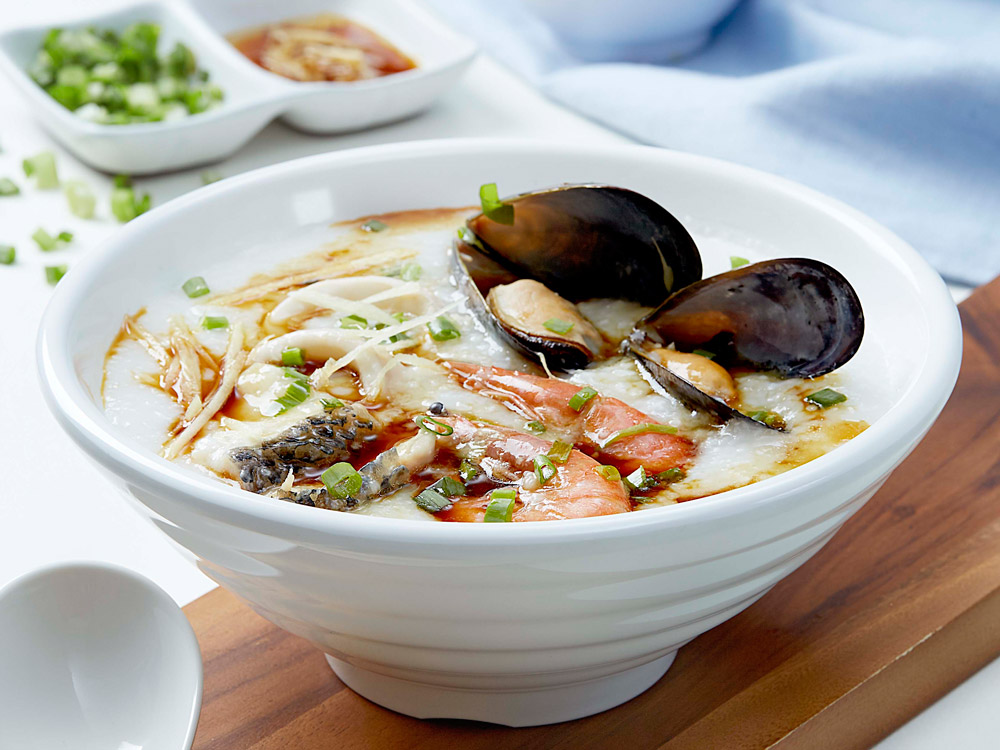 Their previous Dim Sum outlet in MyTown Shopping Centre is now listed as temporarily closed on Google.
The restaurant serves their Dim Sum Canto style to ensure patrons get the full and authentic experience.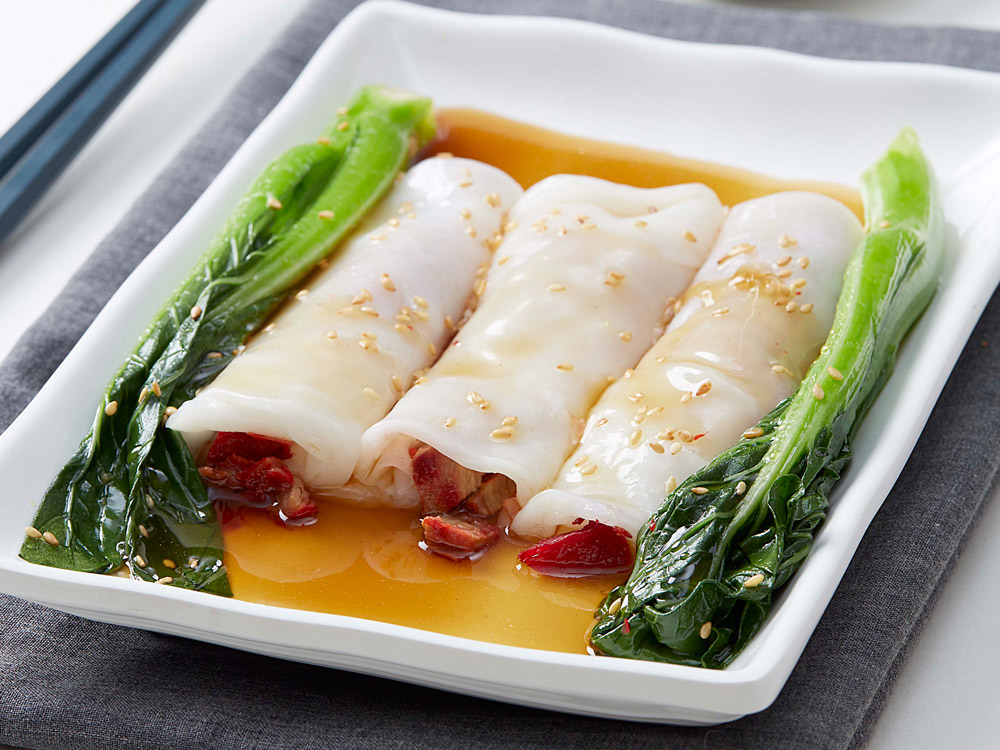 You can expect to eat a lot of Siew Mai and Shang Hai Dumplings at Mohd Chan for prices as low as RM6.50, making it one of the most competitive halal Dim Sum restaurants.
Facebook: Mohd Chan Malaysia (Dim Sum at Sunway GEO Avenue)
Opening Hours: Daily from 10am-10pm
Address: Sunway Geo Avenue, A-01-01, Sunway Geo Avenue, Jalan Lagoon Selatan, Bandar Sunway, 47500 Subang Jaya, Selangor
---
---
Dolly Dim Sum
If you haven't heard of Dolly Dim Sum, you clearly don't know much about the Dim Sum world.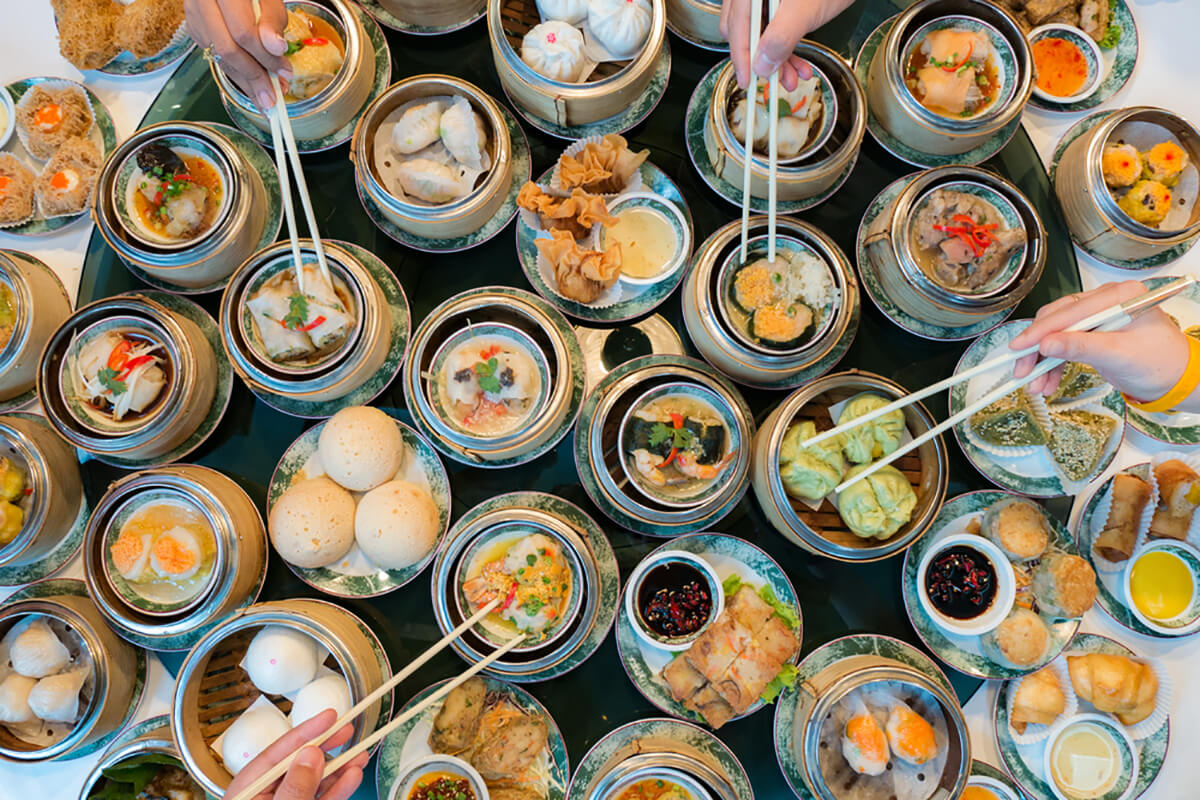 Dolly specializes in Muslim-friendly modern day Dim Sum with interior resembling a retro Chinese tea house, making the Chinese tradition accessible to all.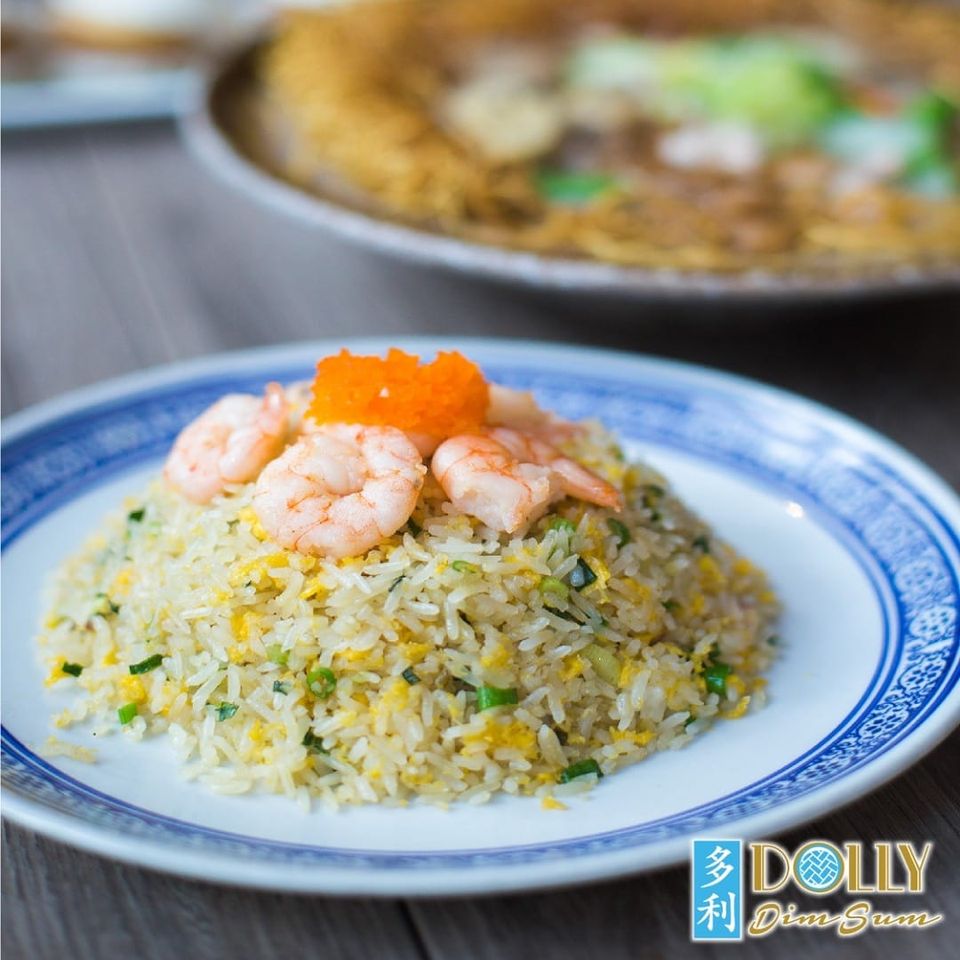 Some of their signature dishes are their Szechuan Style Dumplings (RM11.30), Egg Custard Bun (RM7.80), Royal Golden Fried Rice (RM25.30) and Cantonese Fried Noodles full of wok-hei goodness.
Facebook: Dolly Dim Sum
Instagram: @dollydimsum
Opening Hours: Daily from 12pm-9:30pm
Address: Various outlets in Pavilion, Sunway Putra, Sunway Pyramid, The Curve, KL East and Setia City.
Dodo Dim Sum & Bowls
Dodo recently entered the Dim Sum market in 2019, serving a variety of Dim Sum and classic Thai food!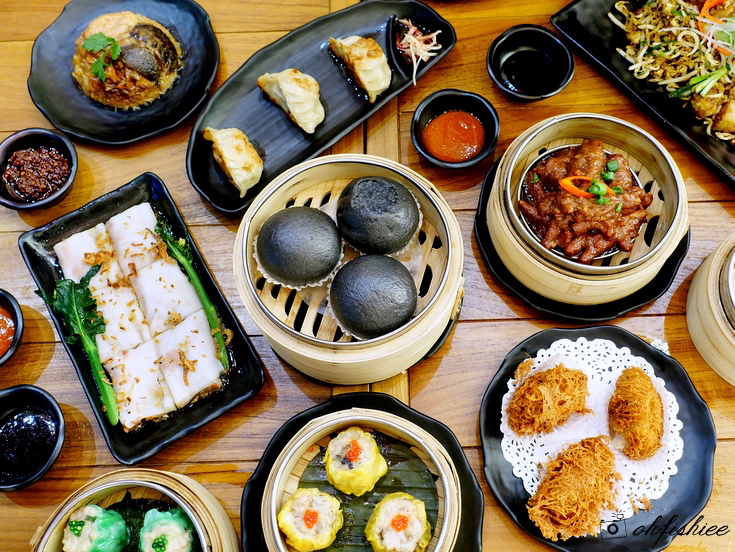 Their Dim Sum array spans 37 choices, with specialties being their chicken and prawn filling Siew Mai (RM9.50), Chicken Kerabu, Chicken Feet and Salted Egg Custard Bun (RM9.50).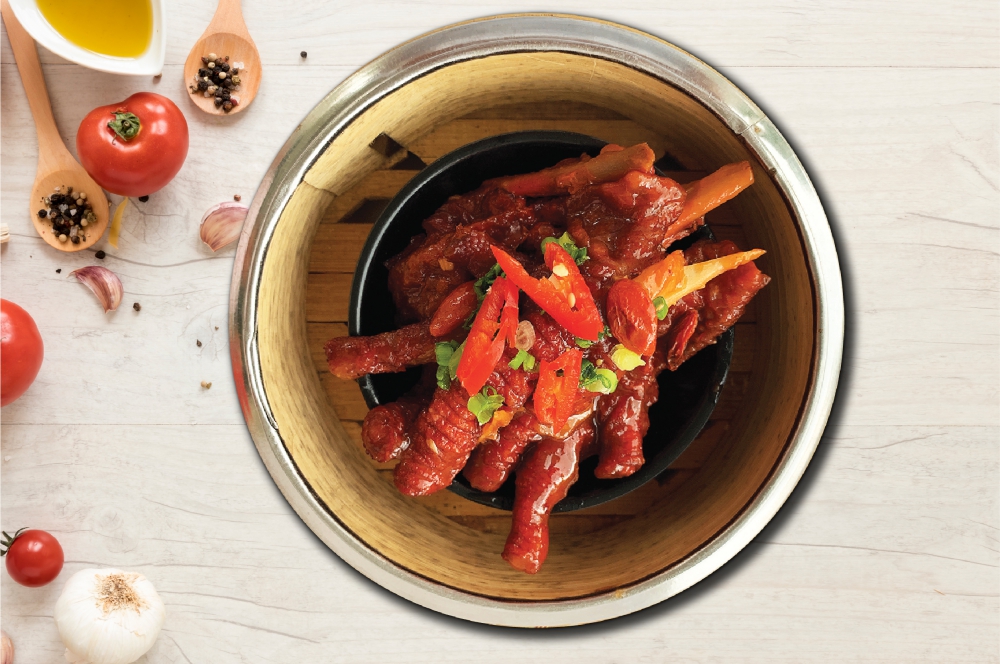 In terms of presentation, Dodo trumps the scene. Their Dim Sum are beautiful in color, with their bright green Phoenix Eye and purple Chicken Kerabu making for a pretty Instagram picture.
In comparison to Dolly's, Dodo's Siew Mai are cheaper by RM0.30.
Facebook: Dodo Dim Sum & Bowls
Instagram: @dododimsumbowls
Opening Hours: Daily from 11am-10pm
Address: Various outlets at Subang Parade and Tropicana Gardens Mall.
---
---
Canning Heritage
First opened in Perak, Canning Heritage is an extended version of Canning Dim Sum, a 100% halal certified Chinese restaurant.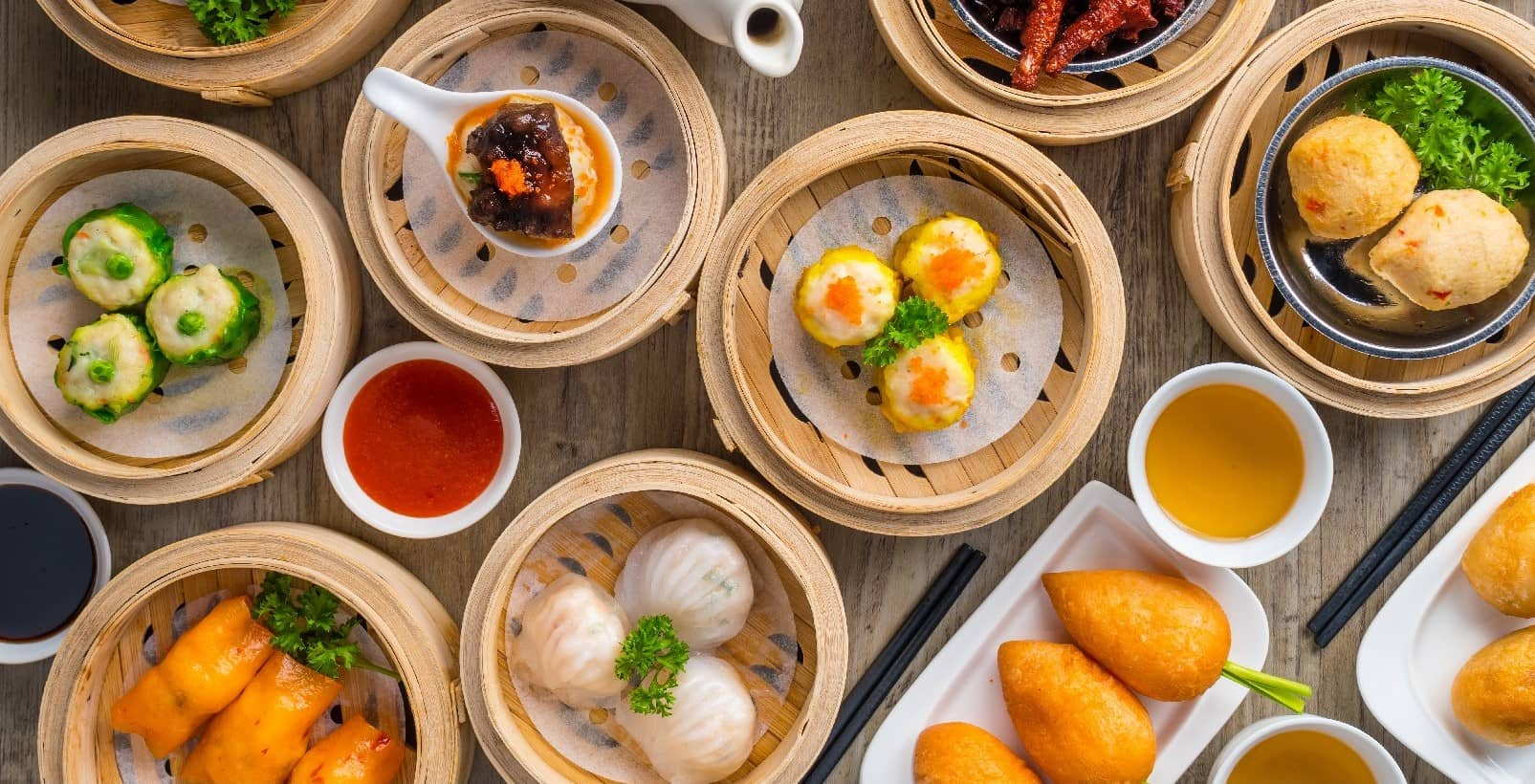 Canning Heritage which serves beyond just Dim Sum dishes, with Hong Kong Style Roasted Chicken Noodles (RM10.90 onwards) and Char Siew Chicken Noodles (RM10.90), don't worry, it's not made with pork, added to their menu.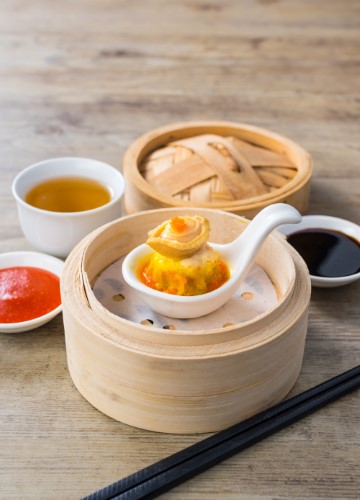 Their menu features creative and never-before-seen Dim Sum cuisines such as Abalone-Mai, a Siew Mai but with abalone filling, and Butterfly Pea Flower Dumpling (RM10.90), a shrimp and diced carrots filling dumpling.
Facebook: Canning Heritage
Instagram: @canningheritage
Opening Hours: Daily from 11am-8pm
Address: Various outlets at Sunway Geo, The Curve, Citta Mall, Paradigm Mall, Melawati Mall, Seksyen 20 and Gamuda Walk.
Jibby Chow
Sound familiar to Jibby By The Park? Jibby and Co.?
You are smart to make that correlation because Jibby Chow is one of the sister restaurants opened by owner Najib Hamid aka Jibby, in collaboration with restaurant Chef Chow.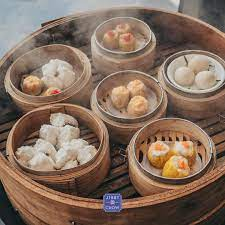 One of their specialties is their Fried Mantou which is best dipped in the gravy of their Chilli Crab.
Besides their Dim Sum menu, they also serve authentic Chinese cuisines friendly for our Halal eaters.
Facebook: Jibby Chow
Instagram: @jibbygroup
Opening Hours: Daily from 10am-10pm
Address: Bangsar Village II, 4, Jln Telawi 4, Bangsar, 59100 Kuala Lumpur, Wilayah Persekutuan Kuala Lumpur.
Not enough food? Then read more to eat more!
What other foods in which areas would you like for us to share about? Let us know in the comments section down below!
Cover image via Mohd Chan and Dolly Dimsum.