With the recent chicken price hike in Malaysia, isn't it a great time to reminisce about all of the amazing chicken/charsiew/siew yok rice that we've been to before?
The glossy oil rice, gingery chilli sauce, matched together with fragrant roasted chicken…
Okay, enough of the daydreaming.
But you know what's not a dream? OnlyFood KL's list of the 3 stalls that serve the best roasted chicken, siew yok and char siew in Kota Kemuning!
Let's dive in!
Mei Qing Chicken Rice
If you are looking for an affordable plate of chicken rice, Mei Qing Restaurant is definitely the one for you.
Located near the Kota Kemuning police station, Mei Qing Restaurant serves Chinese food at night but is home to a yummy chicken rice vendor during the day.
You can opt for either steamed or roasted chicken here, where it's served with delicious gingery oil rice for less than RM8. Also, you'll get a free flow of soup if you dine in!
As for their char siew, it's quite lean and doesn't have much fat – probably a piece of good news for the health conscious folks.
You should also order their bean sprouts dish which is peppery and drenched in soy sauce.
Opening Hours: Daily from 11am – 2pm
Address: 2, Jalan Anggerik Aranda D 31/D, Kota Kemuning, 40460 Shah Alam, Selangor
Poh Yap Hawker Store
Poh Yap is a huge favorite among Kota Kemuning residents when it comes to siew yok rice. Not only is it delicious, but it has a generous amount of the crispy roasted pork too.
However, this might be slightly more expensive than your average lunch, so if you're looking to save money, perhaps you might want to give Poh Yap a pass.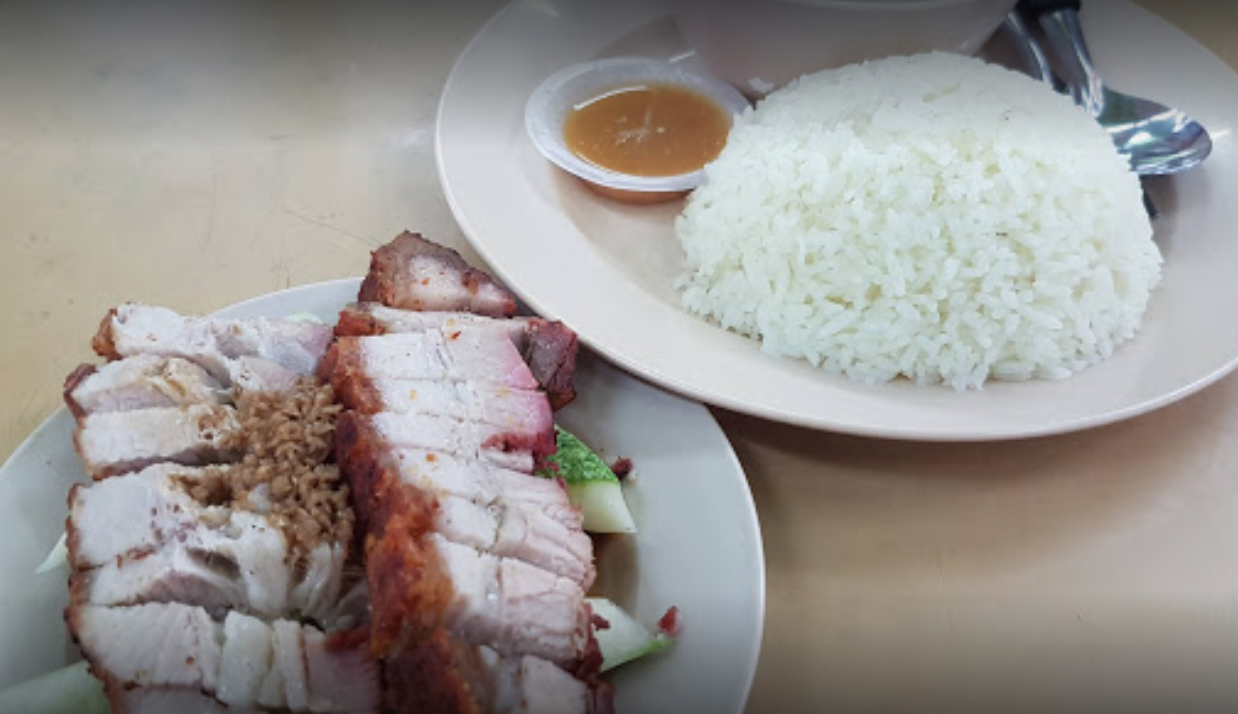 If you are not in a hurry, you can get some fried cempedak from an Indian aunty who mans the stall along with her son.
While Poh Yap is a relatively clean hawker store, the lighting here can be quite dim for some.
Facebook: Poh Yap Restaurant – 宝业小食茶餐館
Opening Hours: Daily from 7am – 10pm
Address: 2, Jalan Anggerik Vanilla N 31/N, Kota Kemuning, Bukit Rimau, 40460 Shah Alam, Selangor
---
---
Spring Golden Restaurant (阳光烧腊)
If you are feeling a little more bougie and wanna spend on good food, Spring Golden serves one of THE best char siew ever!
The char siew is exactly what it needs to be – super juicy, full of fats, caramelised and possesses a sweet taste. All it takes is one bite and you're sure to fall in love with the char siew immediately.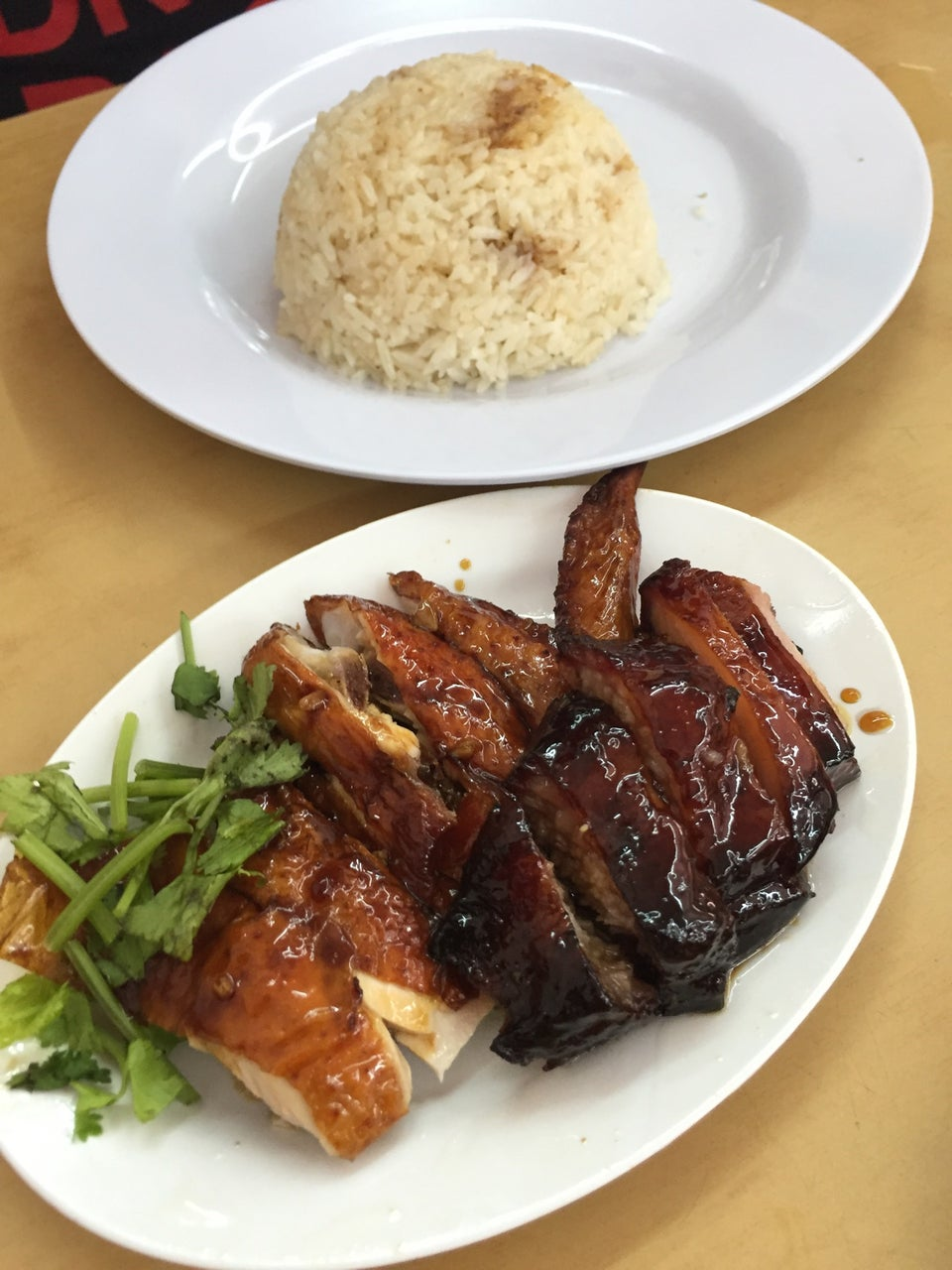 Many people flock to the stall during lunch hours and it was even featured on an episode of 8TV's "Ho Chiak" many years ago.
And for these reasons, be prepared to pay at least RM16 for a plate of char siew rice.
Opening Hours: Daily from 9am-2:30pm
Address: No. 25, Jalan Sepadu C 25/C, Taman Sri Muda, 40400 Shah Alam, Selangor
Still hungry? Then don't stop! More food awaits you here:
What other foods in which areas would you like for us to share about? Let us know in the comments section down below!
Cover image via Food Panda and Foursquare.