Thinking of going overseas recently but can't afford it?
Fret not! There are many cafes now surfacing in the heart of KL offering a vacation feel that you can check out.
Here is an updated list of the 4 best cafes in KL you can go to for a feel-good holiday vibe.
Dusun by OpenHouse
Get transported to a holiday in Bali as you are dining here in Dusun by OpenHouse.
With a Bayan Tree branching out across the ceiling of the restaurant, you get to enjoy natural sunlight beaming through the leaves which act as shade.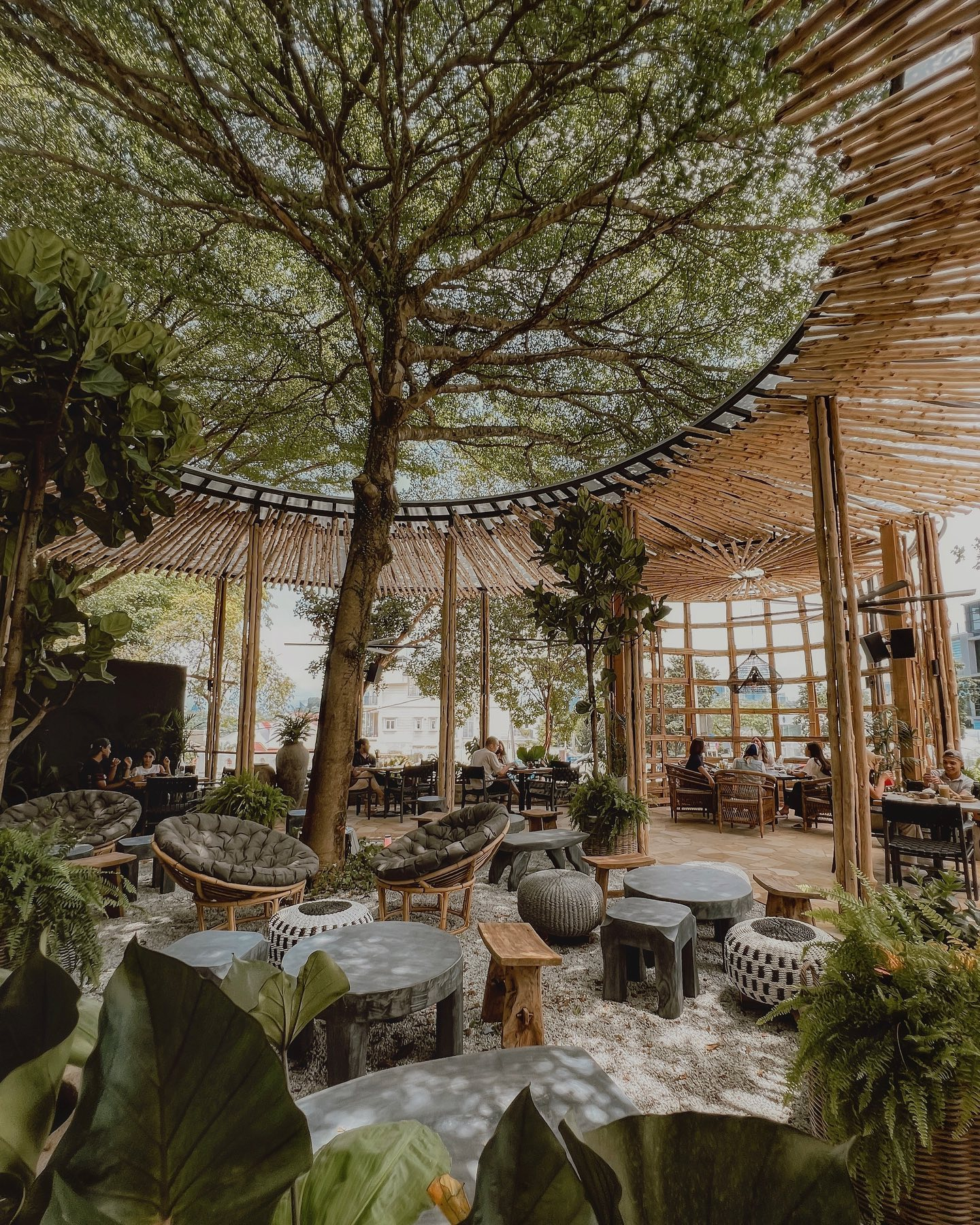 The genius interior combining stone, marble and wood furniture livens up the place with different textures.
Dusun's menu is crafted with hyper-local dishes and a kampung-style way of cooking.
Definitely try out the stars of their menu which include the smoked chicken rice, smoked mushroom soup, "Taco Mak", fire chicken chop and their grilled seafood wrapped in leaf which features their signature buah perah sambal.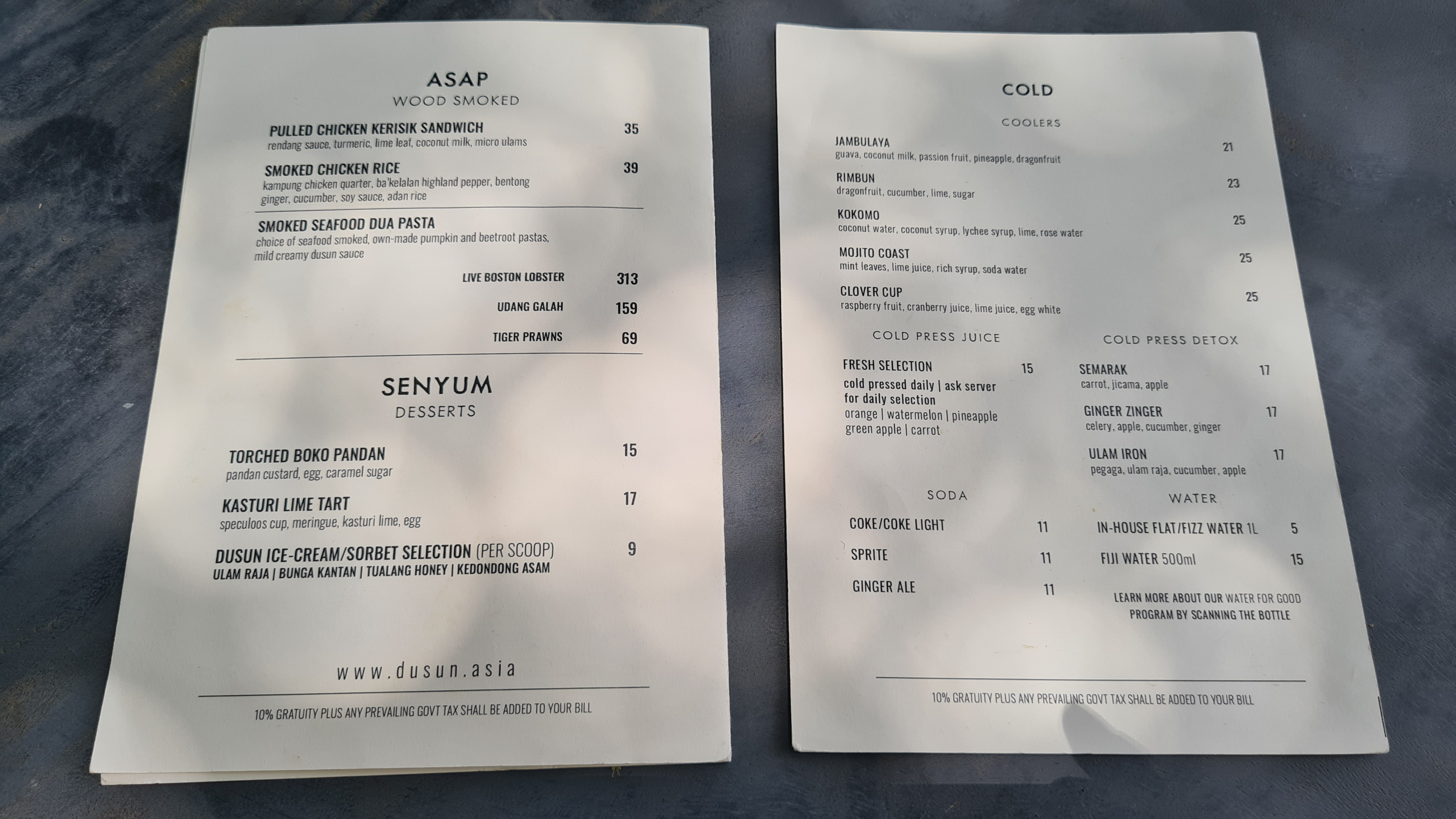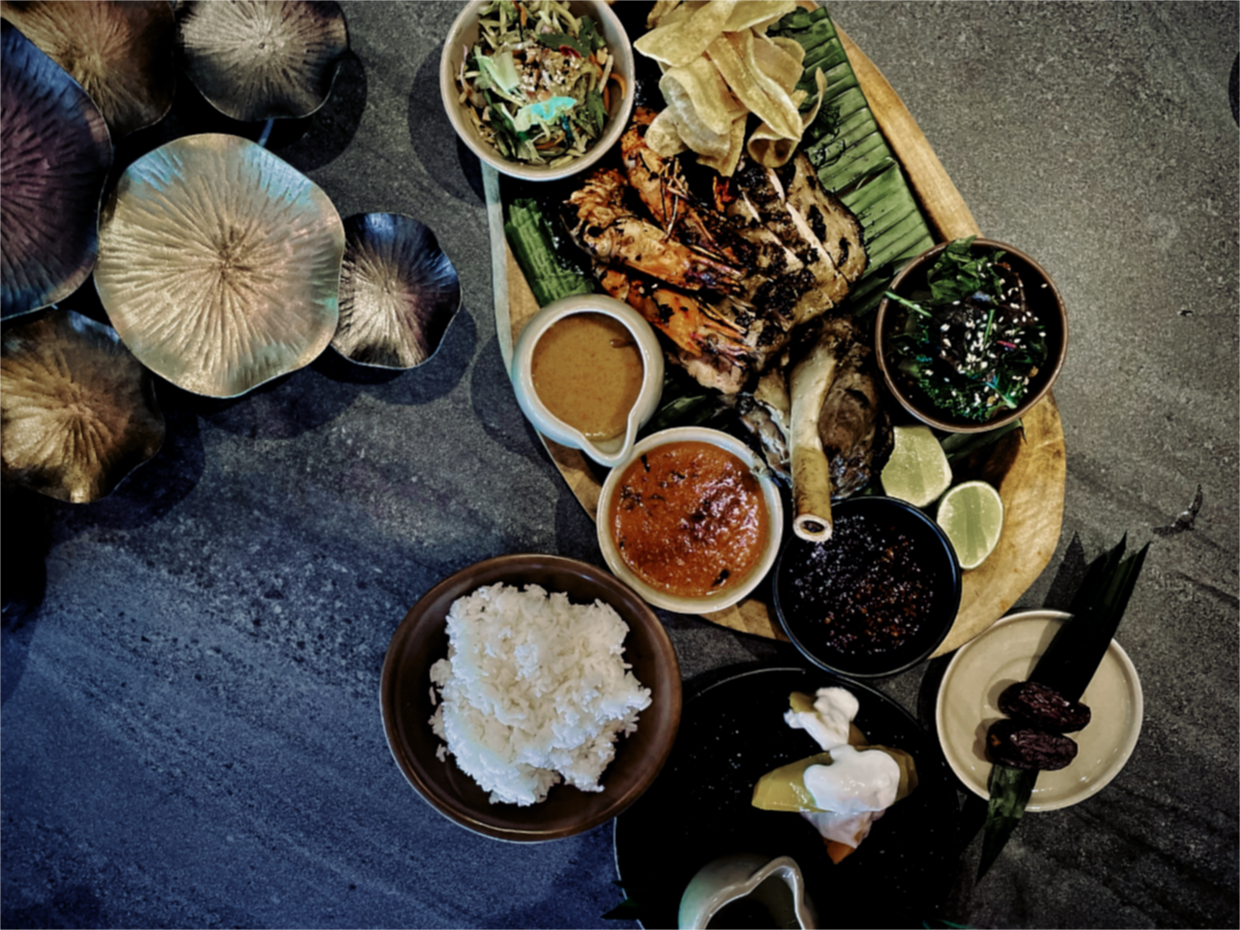 Instagram: @dusun.openhouse
Opening Hours: Daily from 11am-10pm
Address: G9A Bangsar Shopping Centre, Jalan Maarof, 59000 Kuala Lumpur, Wilayah Persekutuan Kuala Lumpur
Kafe Kleptokrat
This cafe has caught the hearts of many Malaysians when it went famous on TikTok for its huge swimming pool in the center of their cafe.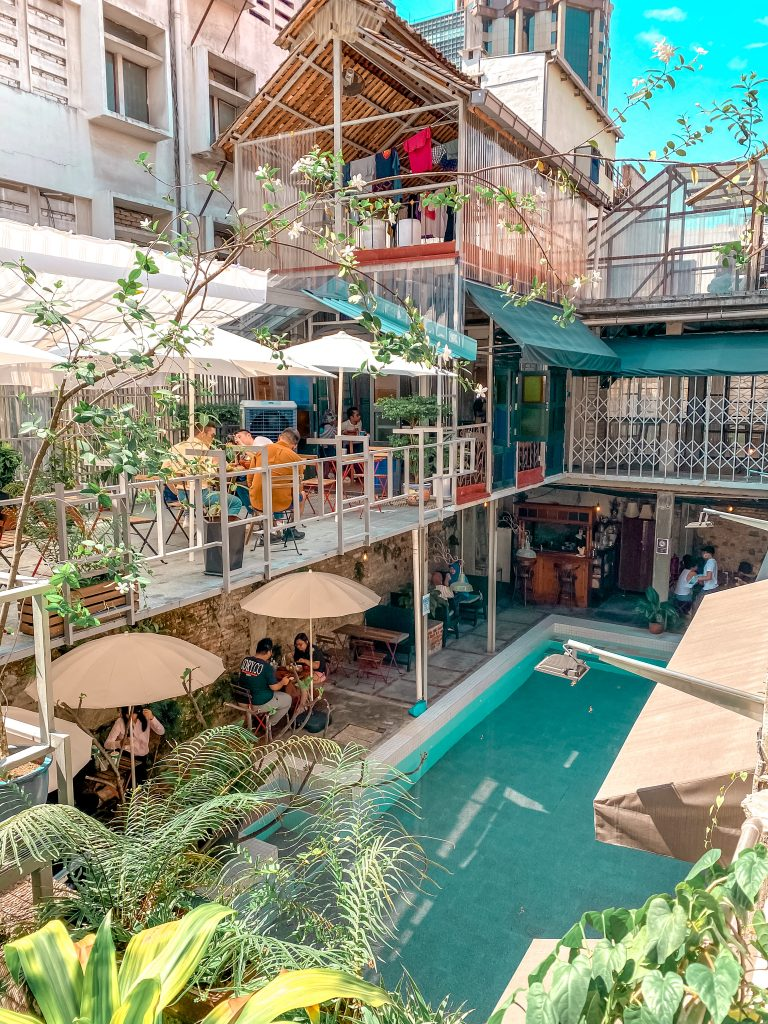 Their famed for their turquoise pool surrounded with greenery and warm colors give of hotel-in-Bali vibes.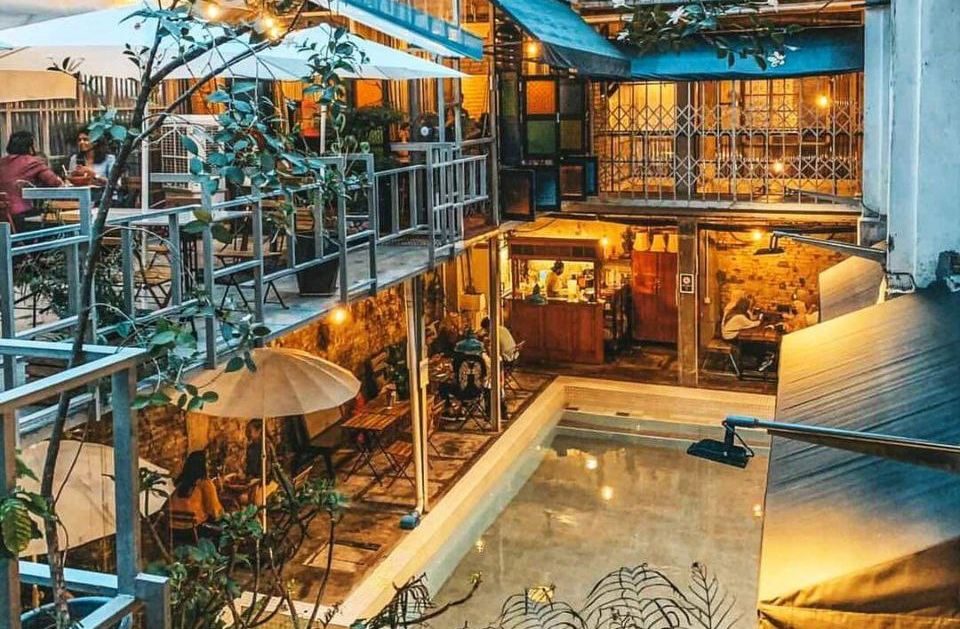 The overall decor of this place is rustic, vintage and old school. Even from the exterior, you can feel the retro-vibes.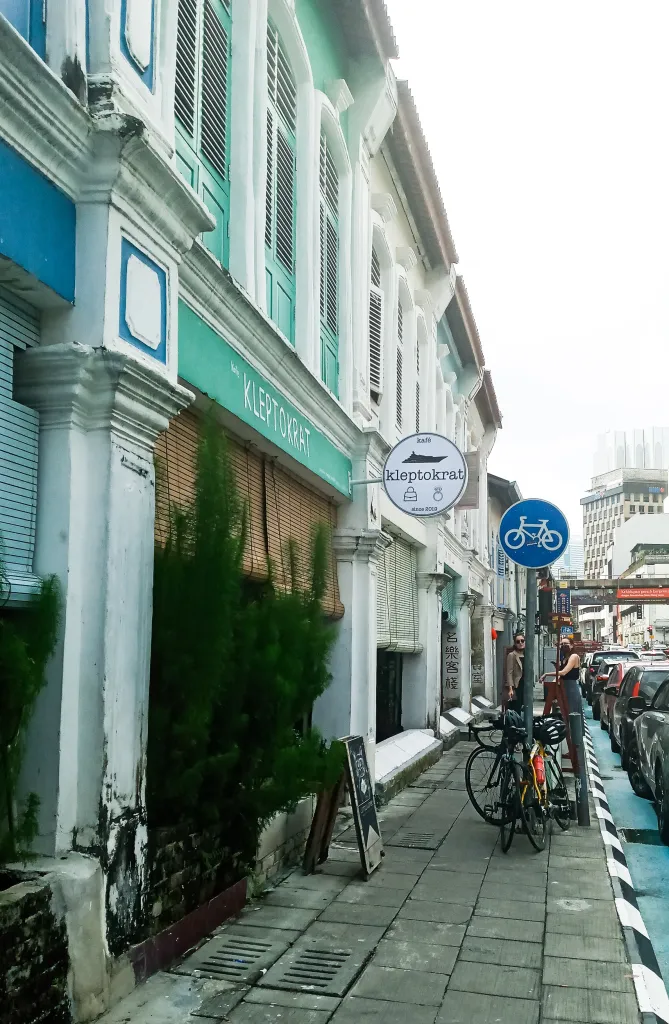 Kafe Kleptokrat serves traditional Malay-inspired and fusion cuisine at very big portion sizes.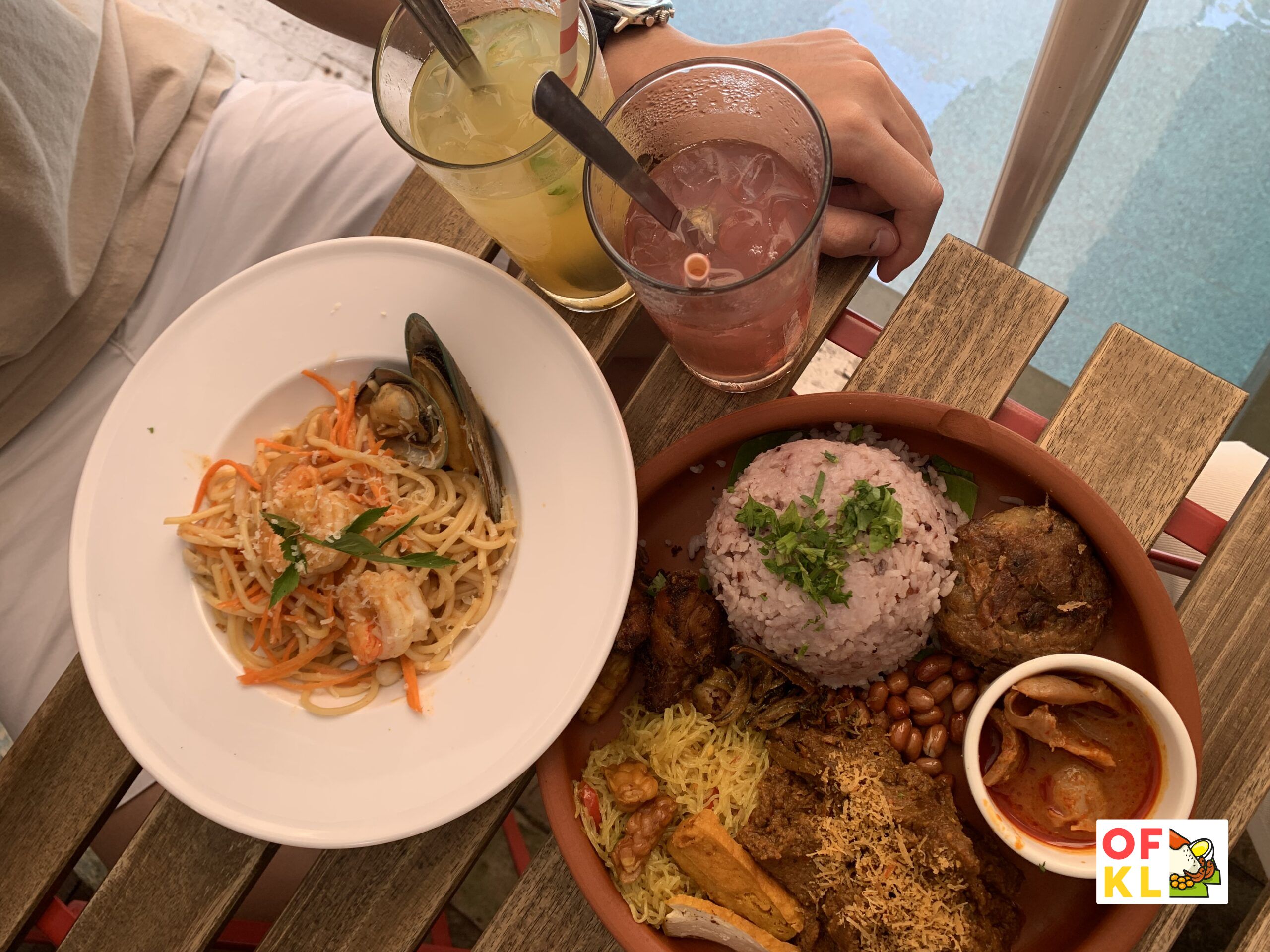 It is also joint together with a cafe called Timothy, where you can order their cakes to dine as well!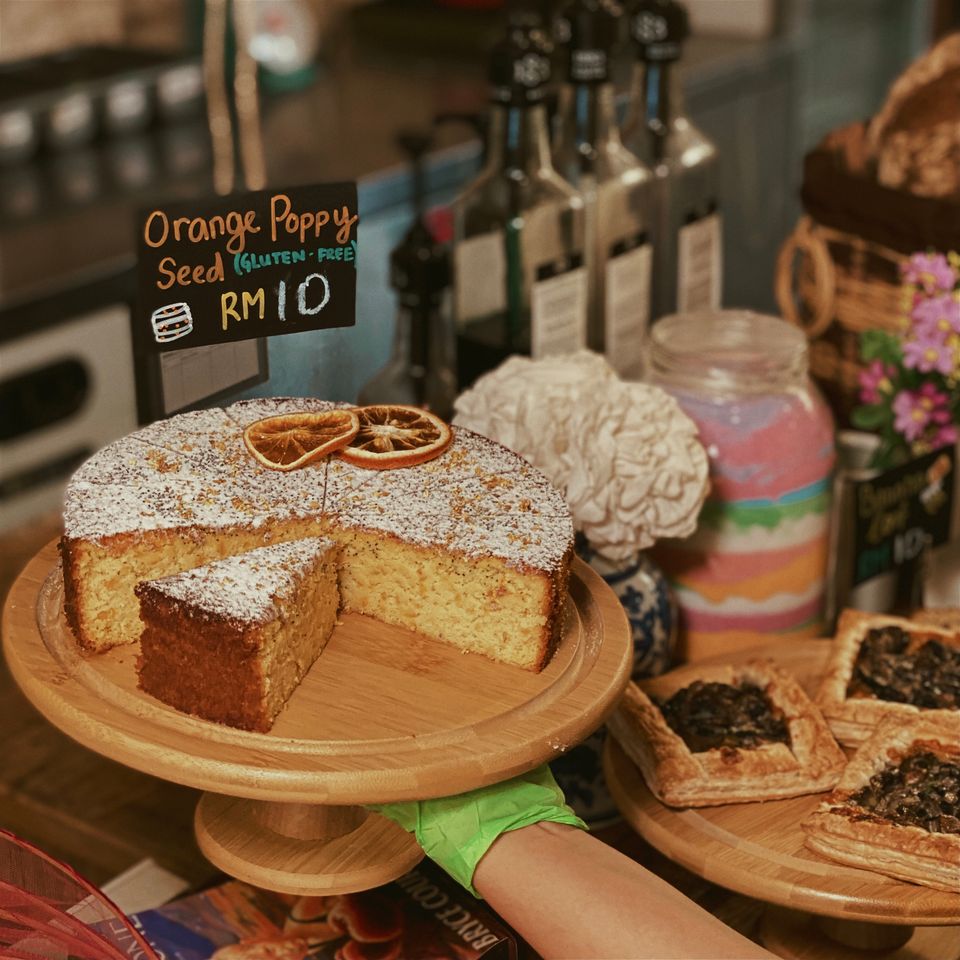 Facebook: Kafe Kleptokrat
Instagram: @kafe_kleptokrat
Opening Hours: Mondays to Thursdays from 10am-9pm, Fridays from 10am-10pm, Weekends from 8am-10pm
Address: 18, Jalan Tun H S Lee, City Centre, 50100 Kuala Lumpur, Wilayah Persekutuan Kuala Lumpur
---
---
Light Capture Cafe by H.O.N
This three-story cafe, standing tall at Jalan Tun H S Lee, as a a history of more than a century.
Without taking out the element of the good old days, Light Capture Cafe incorporates modernity into their interior decoration.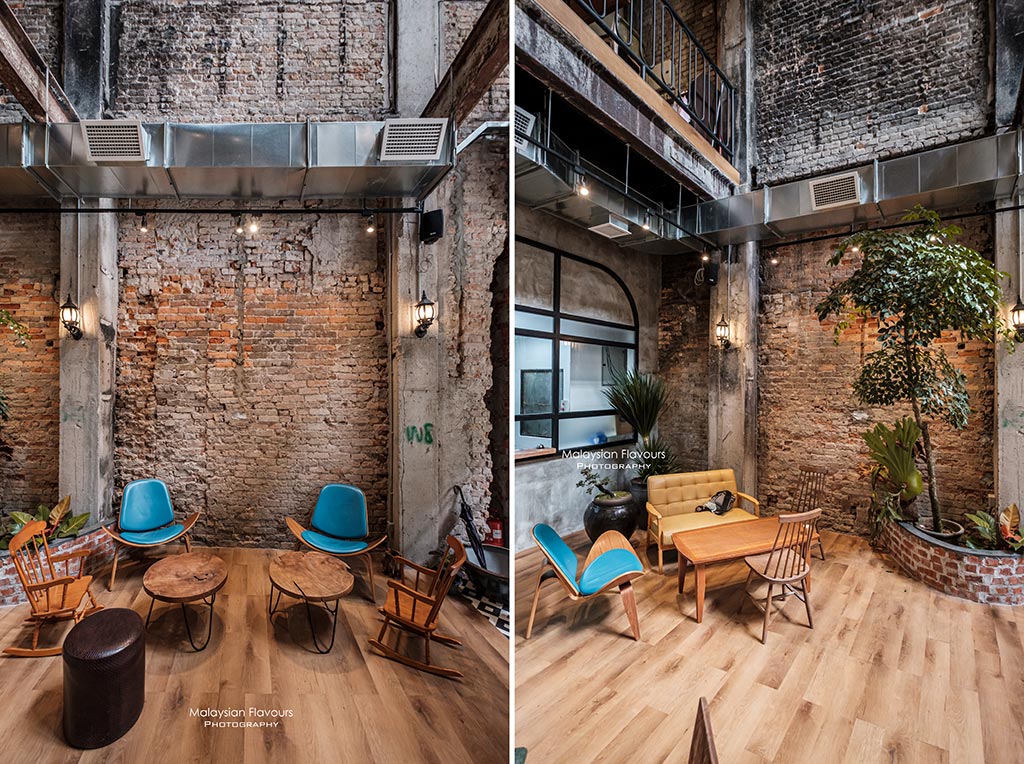 At night, their cafe sign lights up with neon yellow ambience lights, adding a touch of mysteriousness to their antique decor.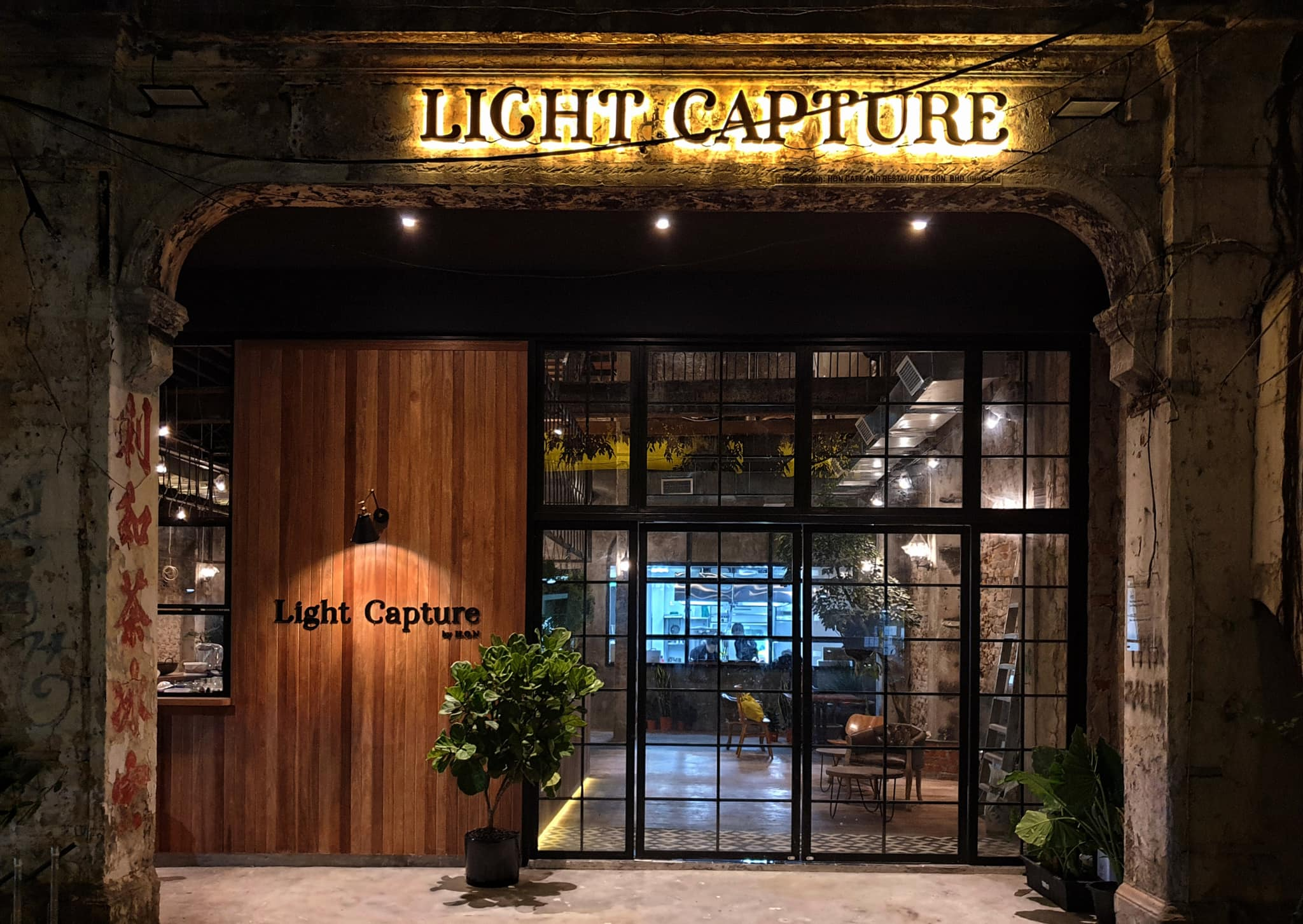 Many like to dine at the second floor for their beautiful birds-eye-view to the lower ground and the towering third floor above them.
Their open-floored concept allows for the aroma of food ventilate throughout.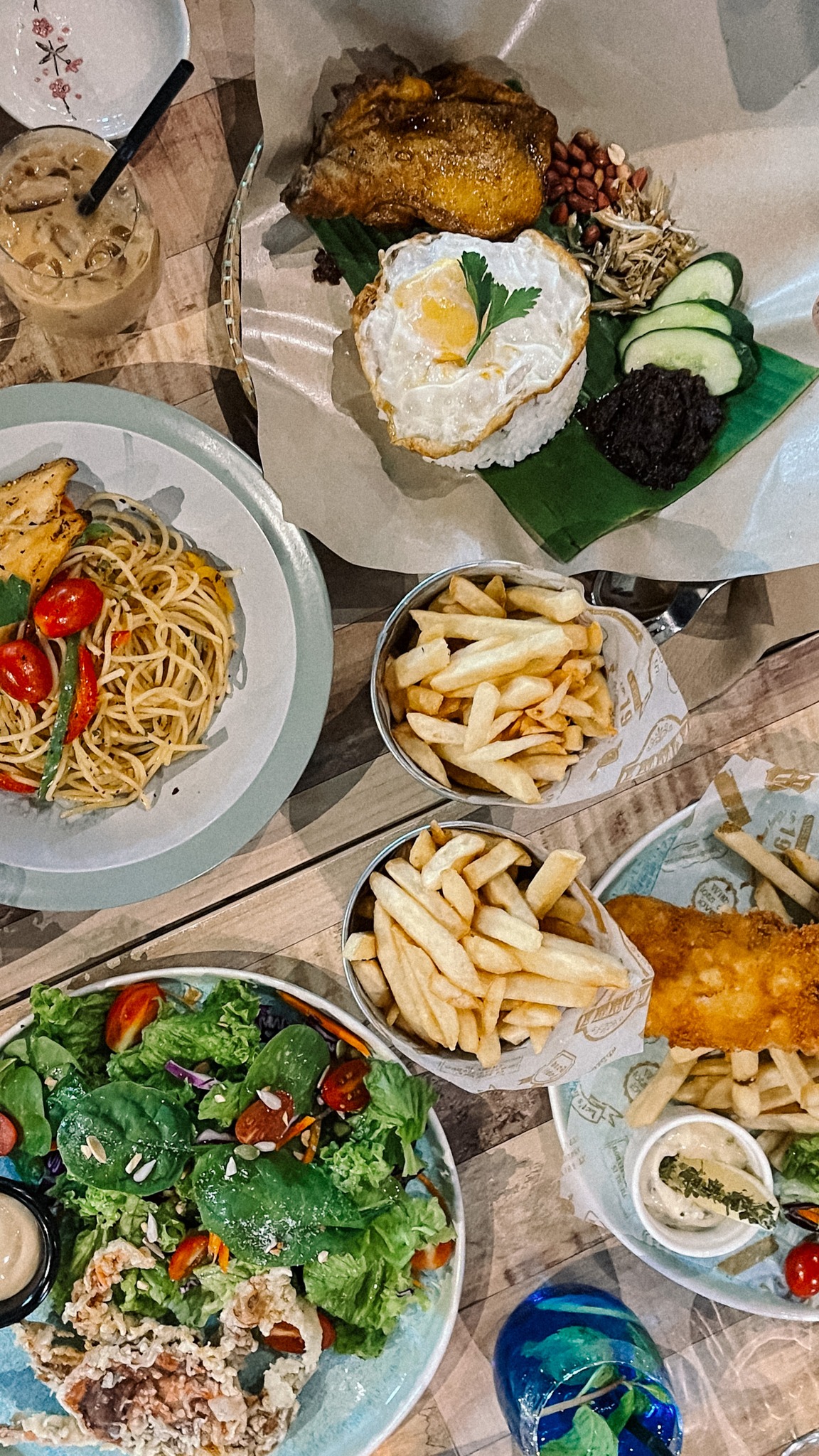 Enjoy a cup of coffee with cafe or have a full on meal, ordering from their variety of Western and local cuisines.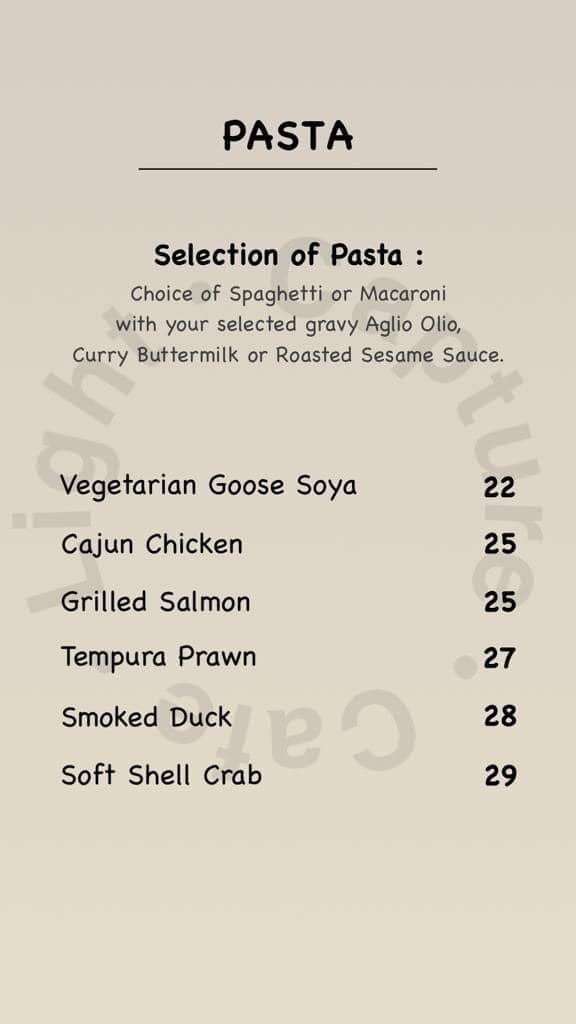 Travel back in time and pretend that you are having a holiday in an old English building here.
Facebook: Light Capture Cafe by H.O.N
Instragram: @lightcapturecafe
Opening Hours: Tuesdays to Sundays from 11am-10pm, Closed on Mondays
Address: 81 & 83, Jalan Tun H S Lee, City Centre, 50000 Kuala Lumpur, Wilayah Persekutuan Kuala Lumpur
---
---
Blonde
Not only is Blonde a Insta-worthy cafe in KL that you MOST DEFINITELY should visit, it is also donned with classy and clean Western influenced architecture.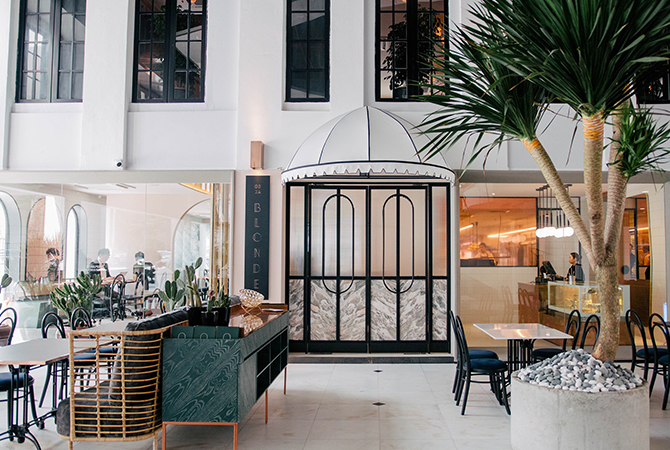 The exquisite plating of their food bring your dining experience to next-level food porn.
Their Asian inspired food are meticulously crafted for both your mouth and eyes to feast upon.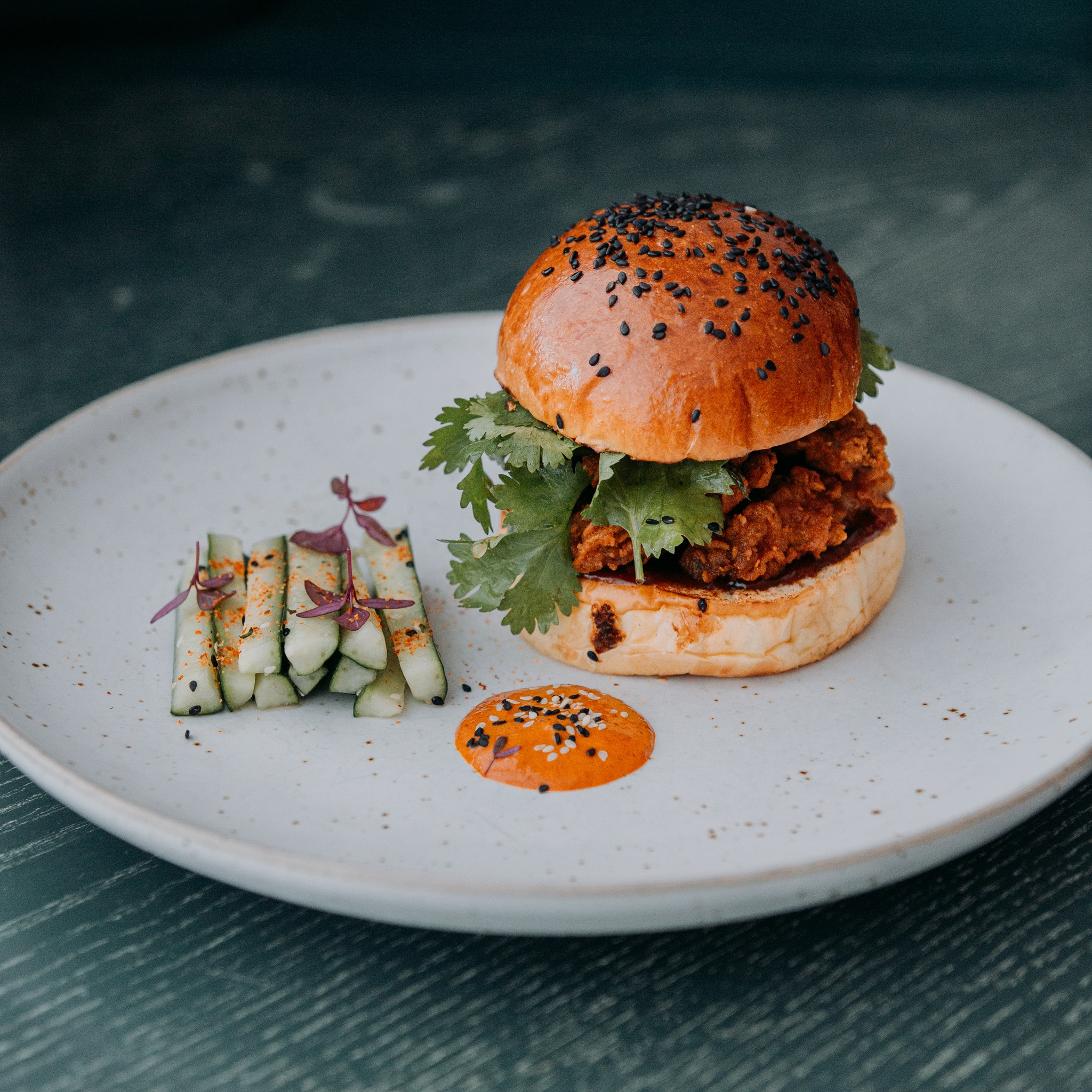 So if you are looking for a holiday in LA vibes, this place will do the trick for you!
Facebook: Blonde
Instagram: @blonde.byseraigroup
Opening Hours: Thursdays to Tuesdays 10:30am-10pm, Wednesdays from 10:30am-10:30pm
Address: G.03A, Republik, Jalan Medan Setia, Bukit Damansara, 50490 Kuala Lumpur, Federal Territory of Kuala Lumpur
Want more food in the KL area? Check out these places:
What other foods would you like us to share about? Let us know in the comment section down below!
Cover image via Lamyerda and Buro 24/7 Malaysia.