How many places do you know which serves a great Hainanese breakfast spread?
If you need to add another one to your list, you must check out Yitcha Kawkaw Kopitiam at SS15, Sri Petaling or Damansara which serves the best coffee, noodles and kaya toast in town!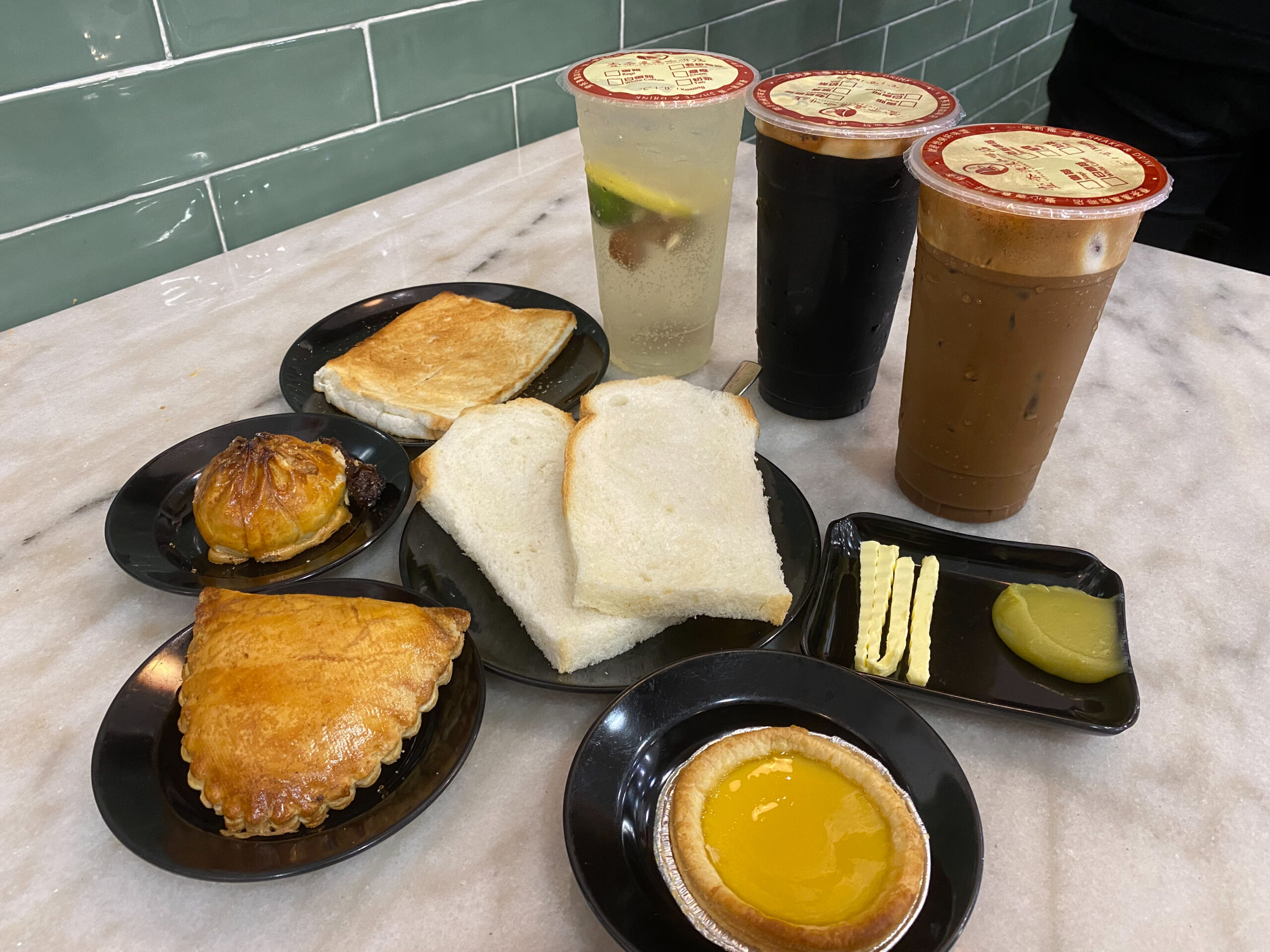 In the first time we came to film our review, the shop was almost closing so we didn't have time to try out all their food, only their pastries. Hence, we came back for a second round to try their noodles as well as more drinks.
We tried 2 types of noodles here, the Hakka Pork Wantan Mee and Handmade Noodles.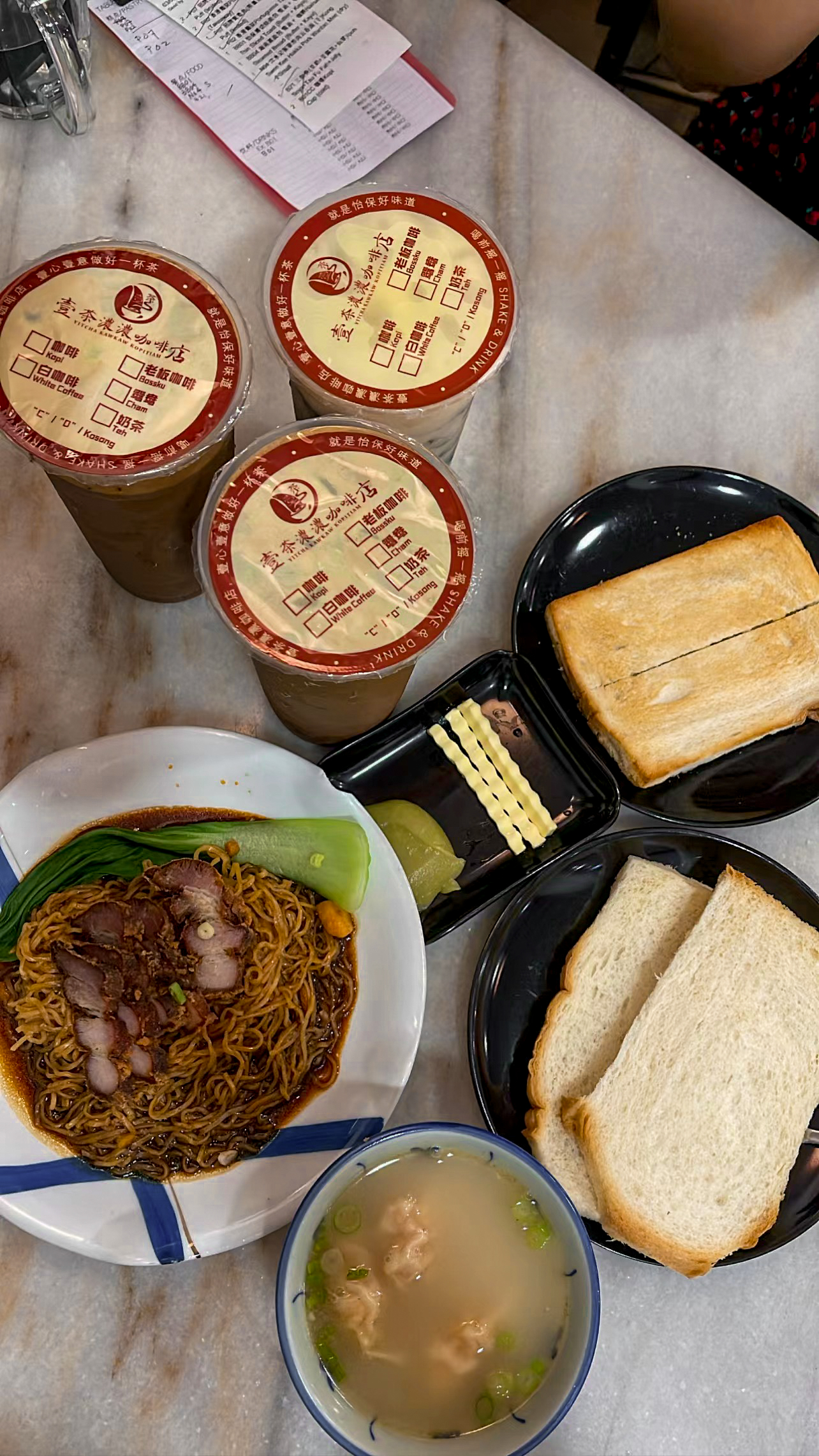 Both noodles were very well cooked, they were bouncy and chewy, and although it was served lukewarm, it still tasted great.
It was seasoned with a sweet and salty kicap sauce with fried charsiew, a very different concept from other kinds of charsiew I've tried before.
This charsiew was crunchy on the outside, unlike most which go for the caramelized outer layer.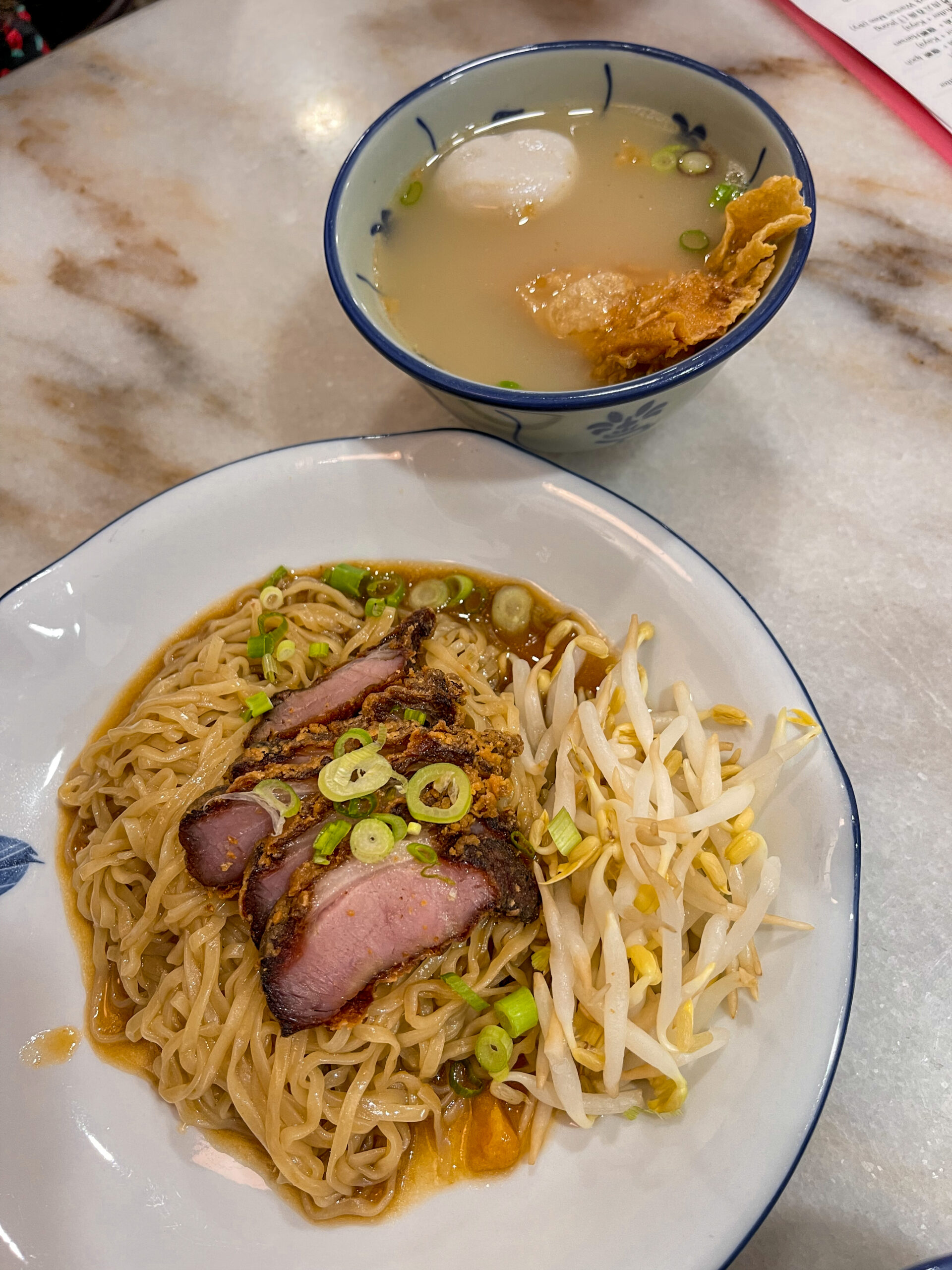 One downside, was that the whole dish was a tad bit too salty. But it was a great meal overall because the Hakka way of cooking and seasoning the noodles was a great refresher from the usual type of noodles we eat.
We ordered their Portugese Egg Tart, Kampung Egg Tart, Kaya Butter Puff, Bursting Kaya Puff, and Crunchy Siew Pao.
If I were to rank our most fave to least, it would be:
1.Kaya Butter Puff: Brown kaya was used, the filling was mixed with melted salted butter. Hints of salt peaked through the sweetness of the kaya, giving a bright flavor to it. The pastry was flaky and not as thick as the others.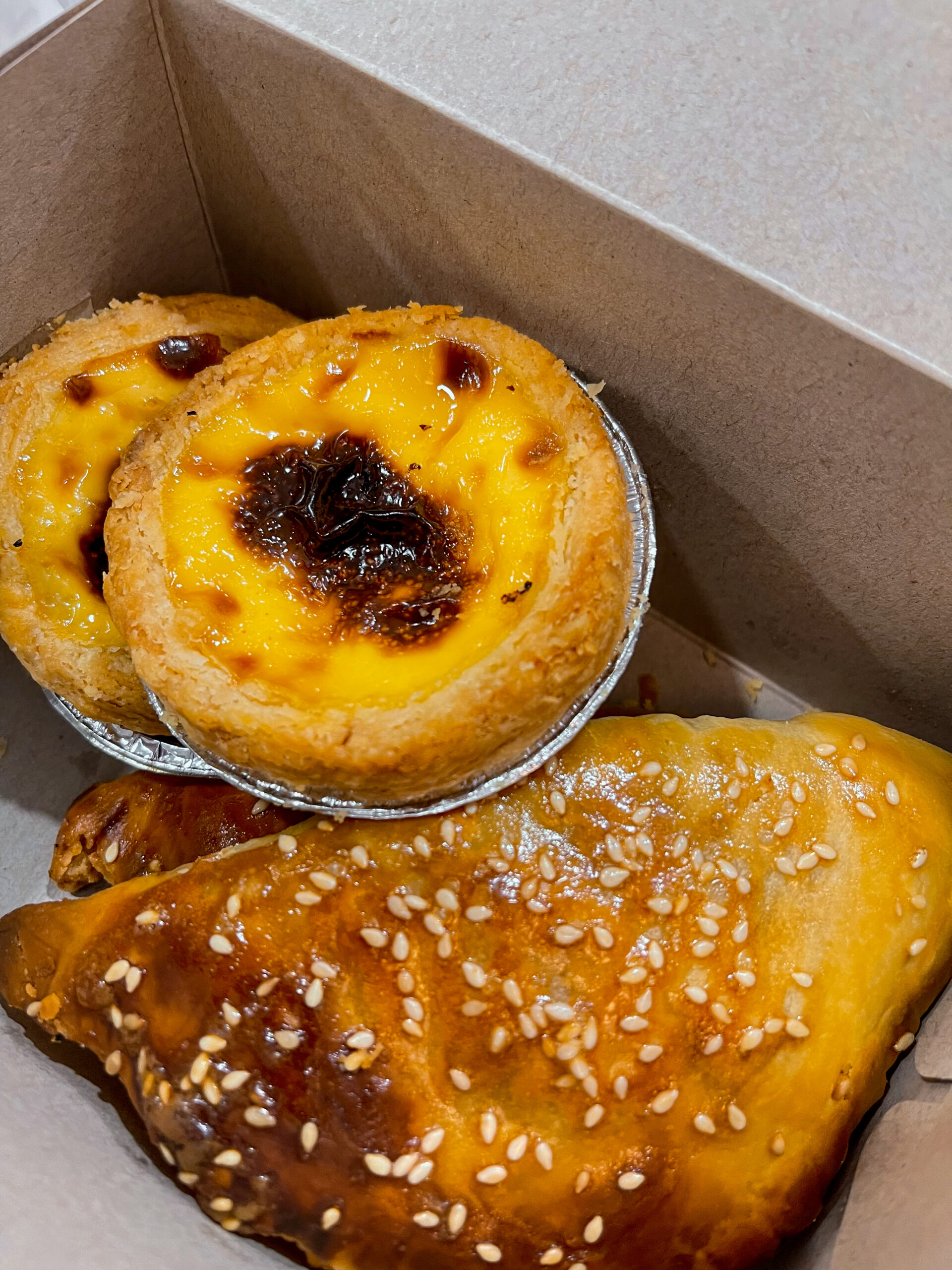 2. Portugese Egg Tart: The custard was so smooth. The tart part was very flaky like a puff pastry and light, unlike the Kampung Egg Tart.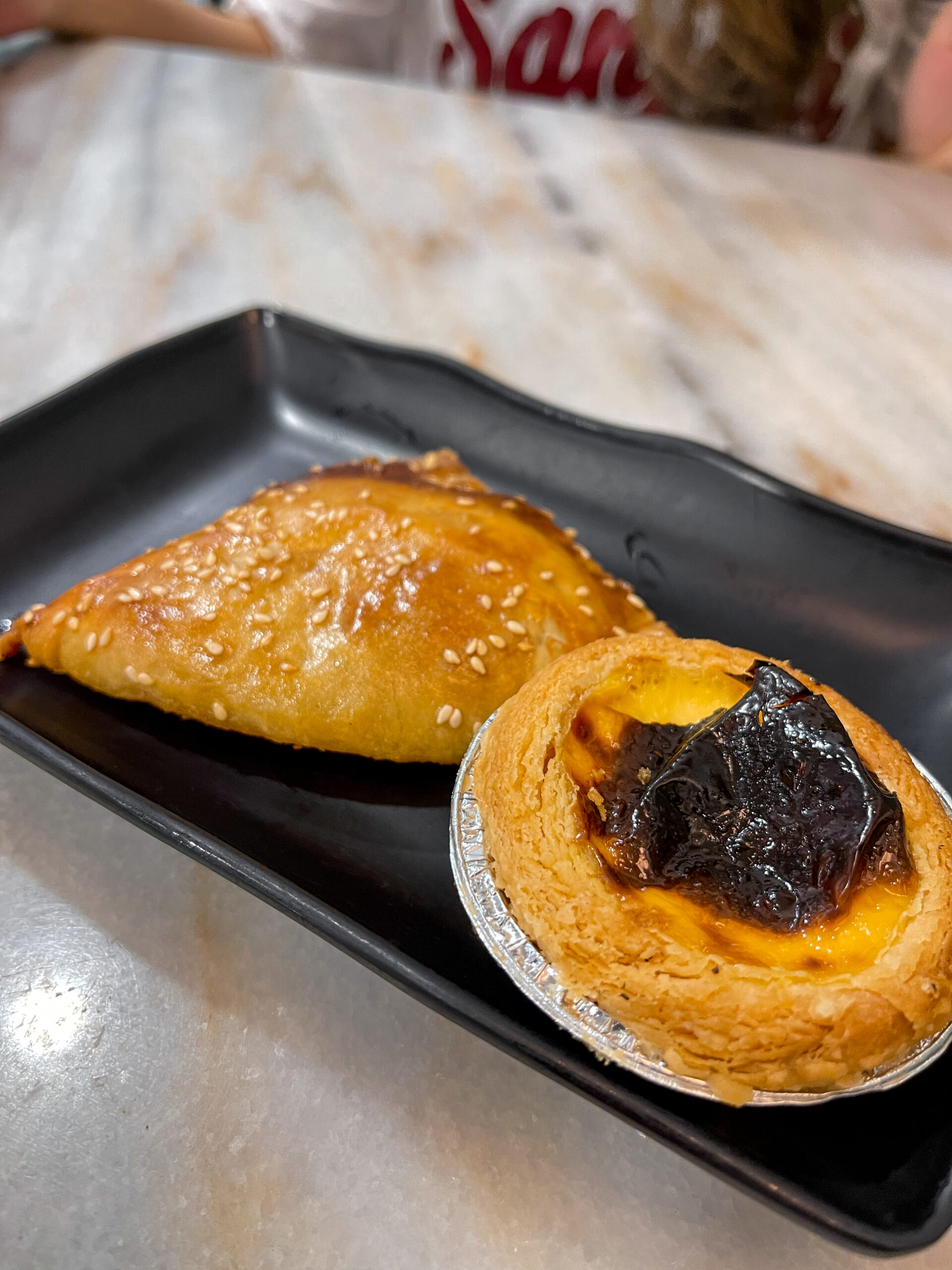 3. Kampung Egg Tart: The custard was the same as the Portugese, but the crust was different. This one was thicker and less flaky.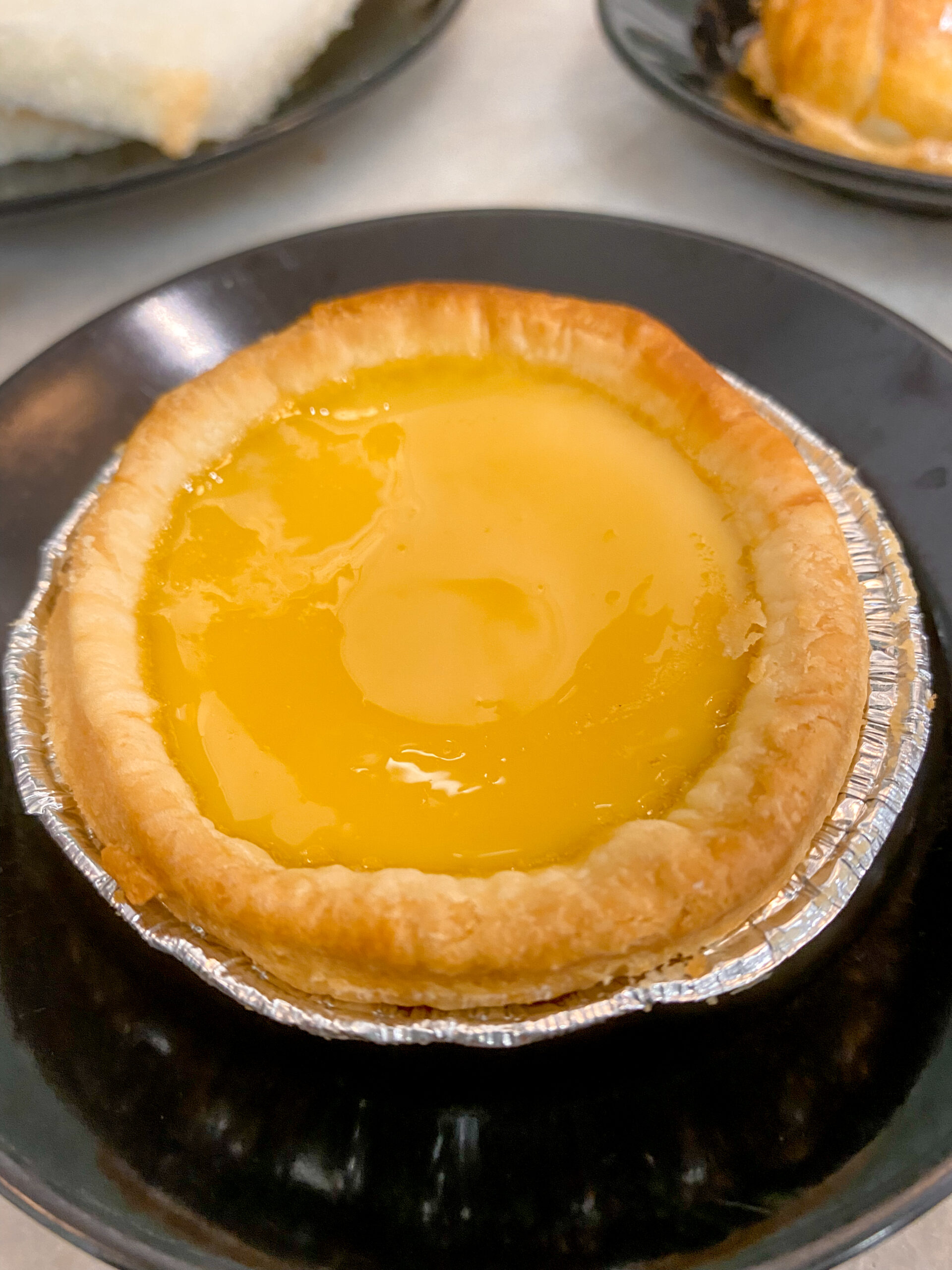 4. Bursting Kaya Puff: Pandan kaya was used. This one 100% loses to the Kaya Butter Puff because the puff on this was TOO THICC for our liking. We've tasted better.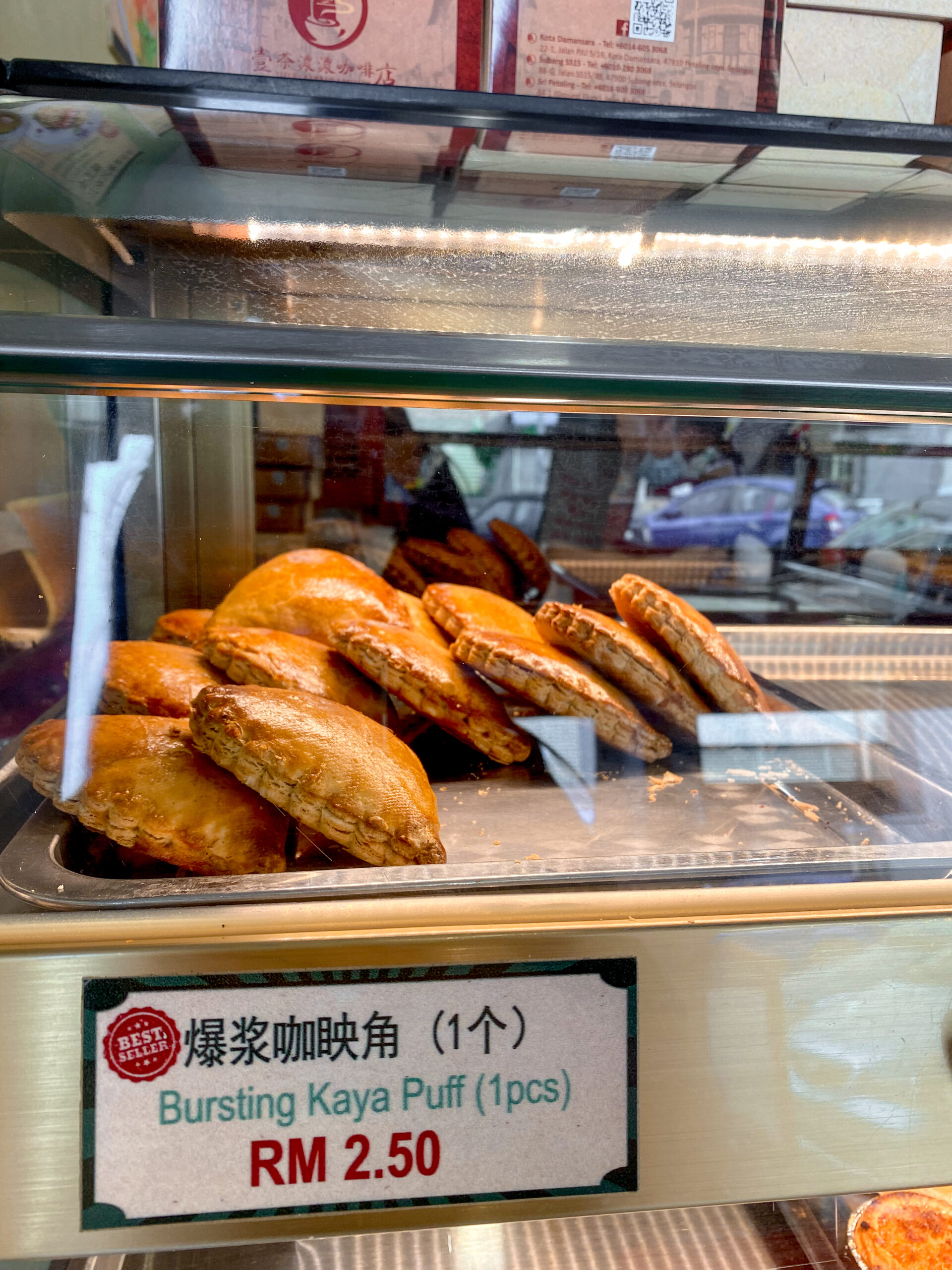 5. Crunchy Siew Pao: Not our fave, crust was a bit too thick but the filling was delicious.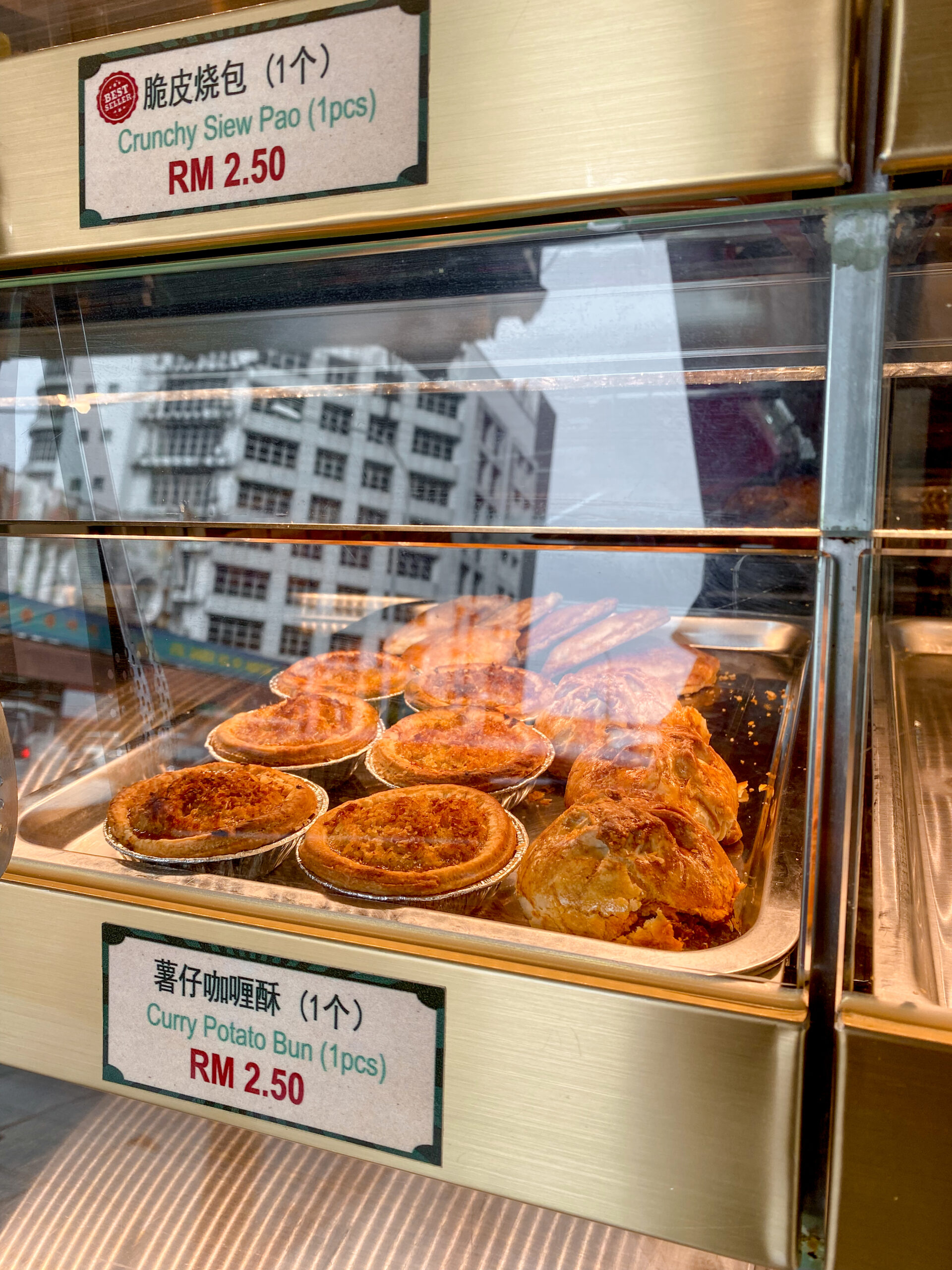 Even though the bursting kaya puff and siew pao was a miss for us, the other foods we tried here shone even brighter, that it didn't matter if some of it wasn't to our liking.
---
---
As for bread, we got their Hainan Steamed Bread and Ipoh Thin Sliced Toast
Surprisingly, us who usually prefer the toasted bread version in turn liked the steamed break version.
The steamed bread was so light, fluffy and soft. The pull effect on the bread made it chewy and much more moist.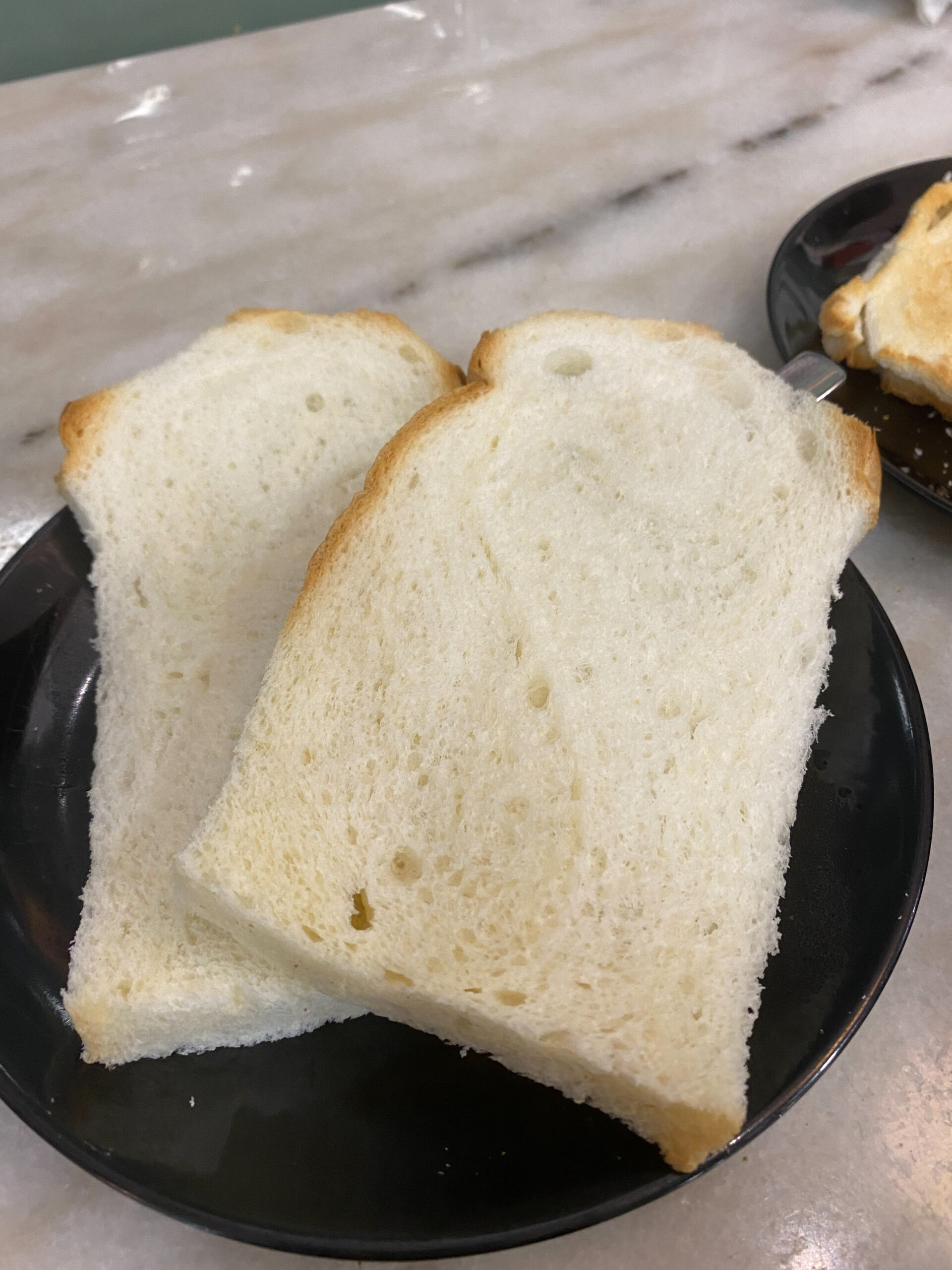 Meanwhile, the Ipoh Thin Sliced Toast was, as the name suggest, very thin. It felt like a piece of Massimo bread sliced into half again.
We got 5 types of drinks. Here's our most fave to least:
1.Ipoh Soya: This one was unanimously our fave, everyone loved it without any complaints. It was refreshing, smooth and the soy flavor was very authentic. It tasted homemade and wasn't too sweet.
2. Cold Coffee and Bossku Kaw Kaw: These two were equally good. The former is sweet with a slightly salted milk taste to cut through the thickness of it. The latter is a very KAW black coffee, unsweetened and without milk. Both were not acidic and easy to drink.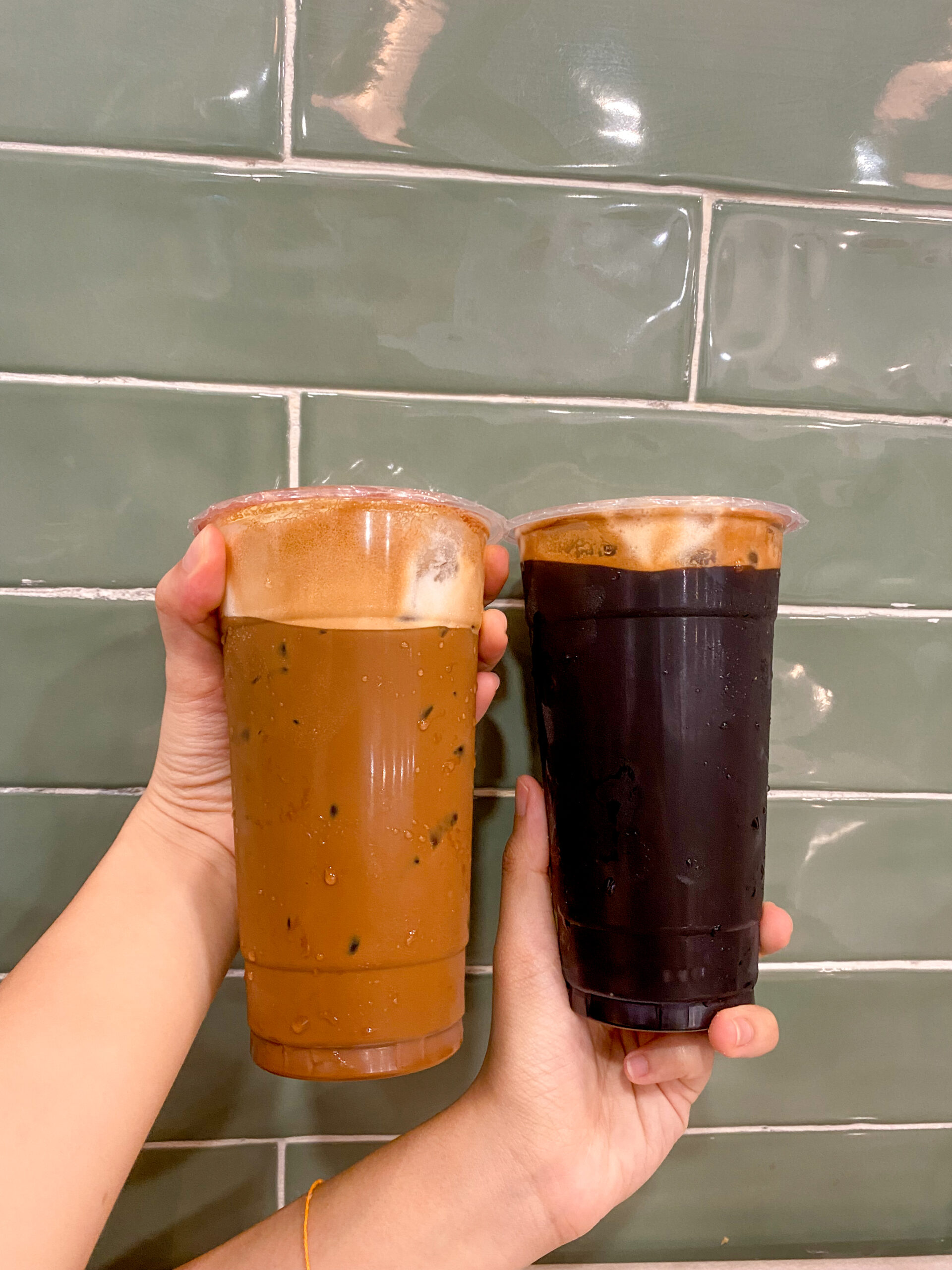 3. Qi Samseng: This was something like 7-UP with limau and sour plum inside. It was a bit wacky and out of the place for a breakfast spot like them. But apparently people still like it because our waiter recommended this to us.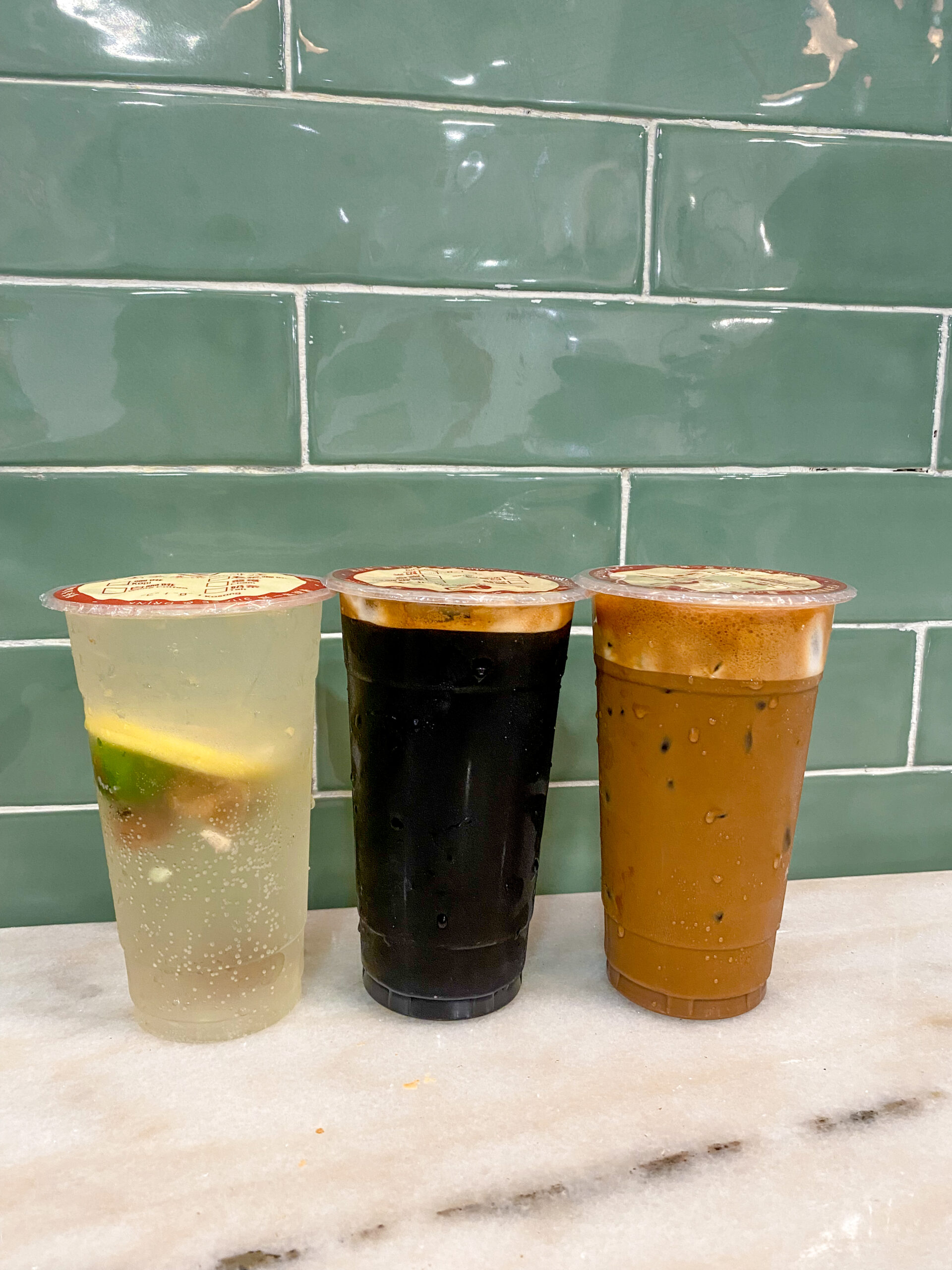 4. Ipoh Soya + Tau Fu Fah + Cincau: This was too much happening in a cup. Too many personalities in a party could be disastrous and that's what happened here. The Cincau taste seeped into the soya, covering the nice soya taste.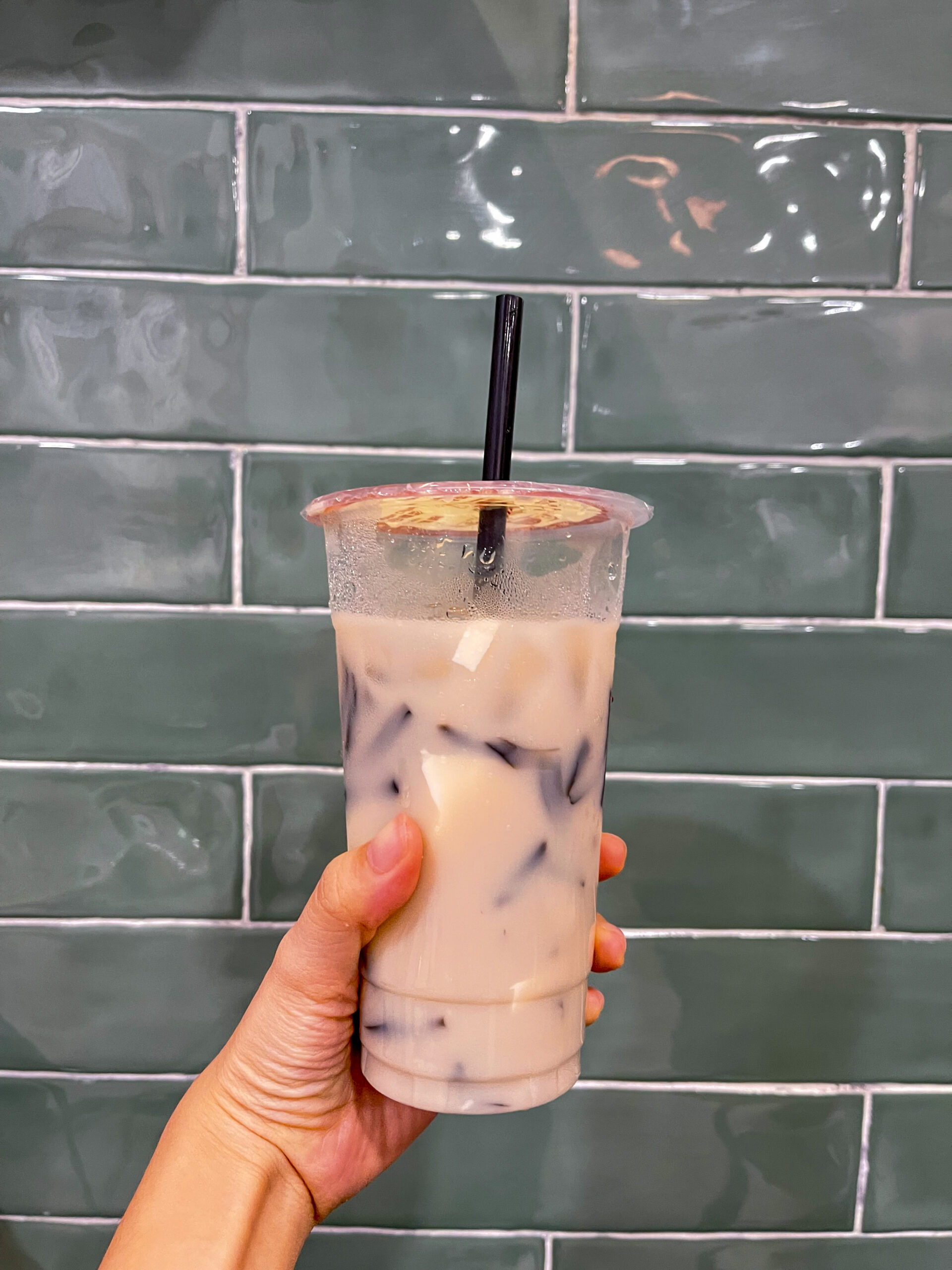 But again, the original soya and coffee drinks were too good that it was okay if some of the other drinks weren't to our liking.
Let's break down the prices since we ordered a lot of food.
Hakka Pork Wantan Mee: RM8.50
Handmade Noodles: RM7.50
Portugese Egg Tart: RM2.80/pcs
Kampung Egg Tart: RM2.40/pcs
Kaya Butter Puff: RM2.80/pcs
Bursting Kaya Puff: RM2.50/pcs
Crunchy Siew Pao: RM2.50/pcs
Hainan Steamed Bread: RM3.40
Ipoh Thin Sliced Toast: RM2.60
Ipoh Soya: RM3.50
Cold Coffee: RM3.90
Bossku Kaw Kaw: RM4.60
Qi Samseng: RM6.90
Ipoh Soya + Tau Fu Fah + Cincau: RM5.90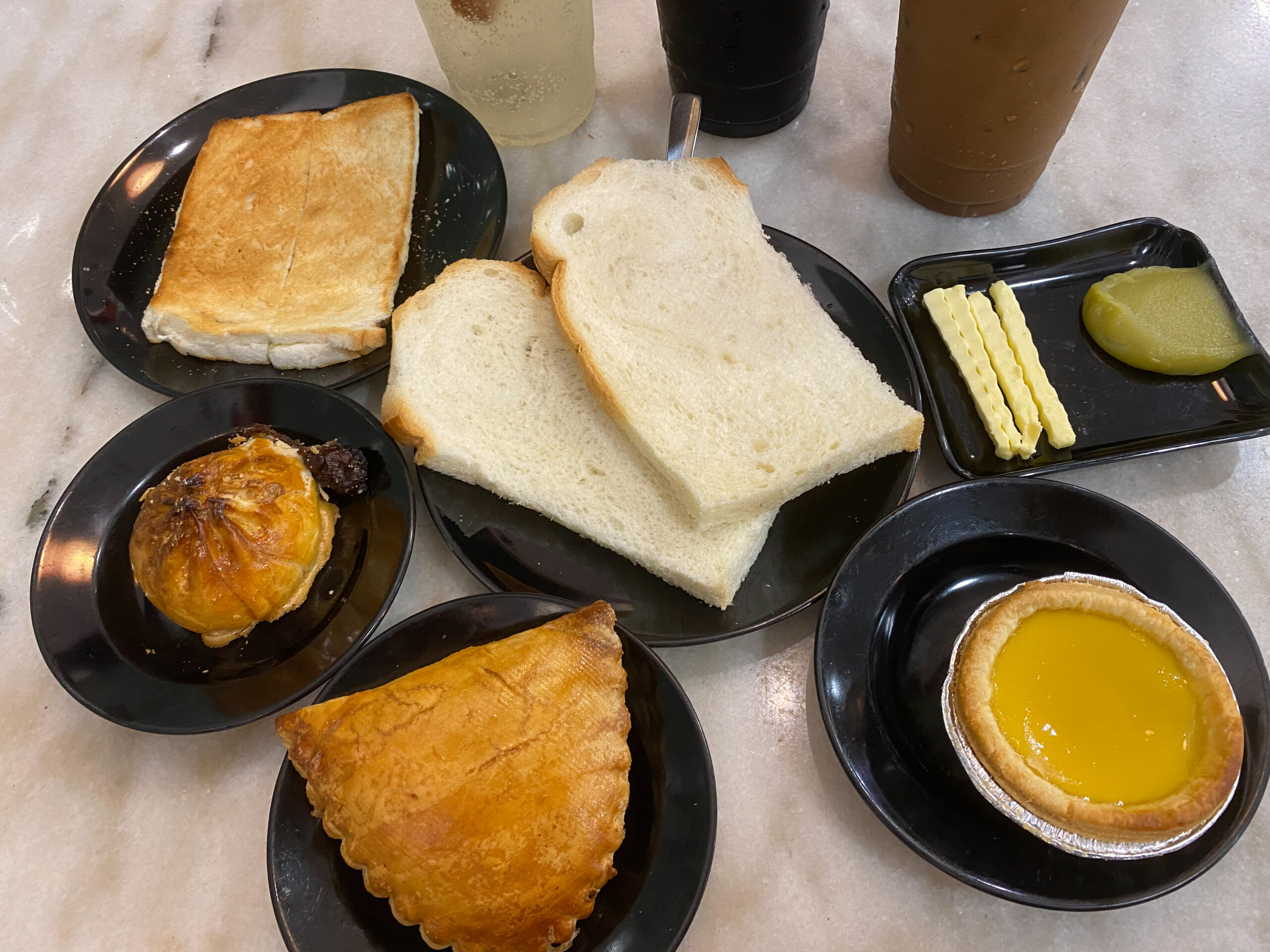 Yes, their items are priced above average. But the portion for the drinks were large. You are getting 2 times more than you would at an average kopitiam.
The only items here that I would not recommend are the Qi Samseng, Bursting Kaya Puff and Crunchy Siew Pao.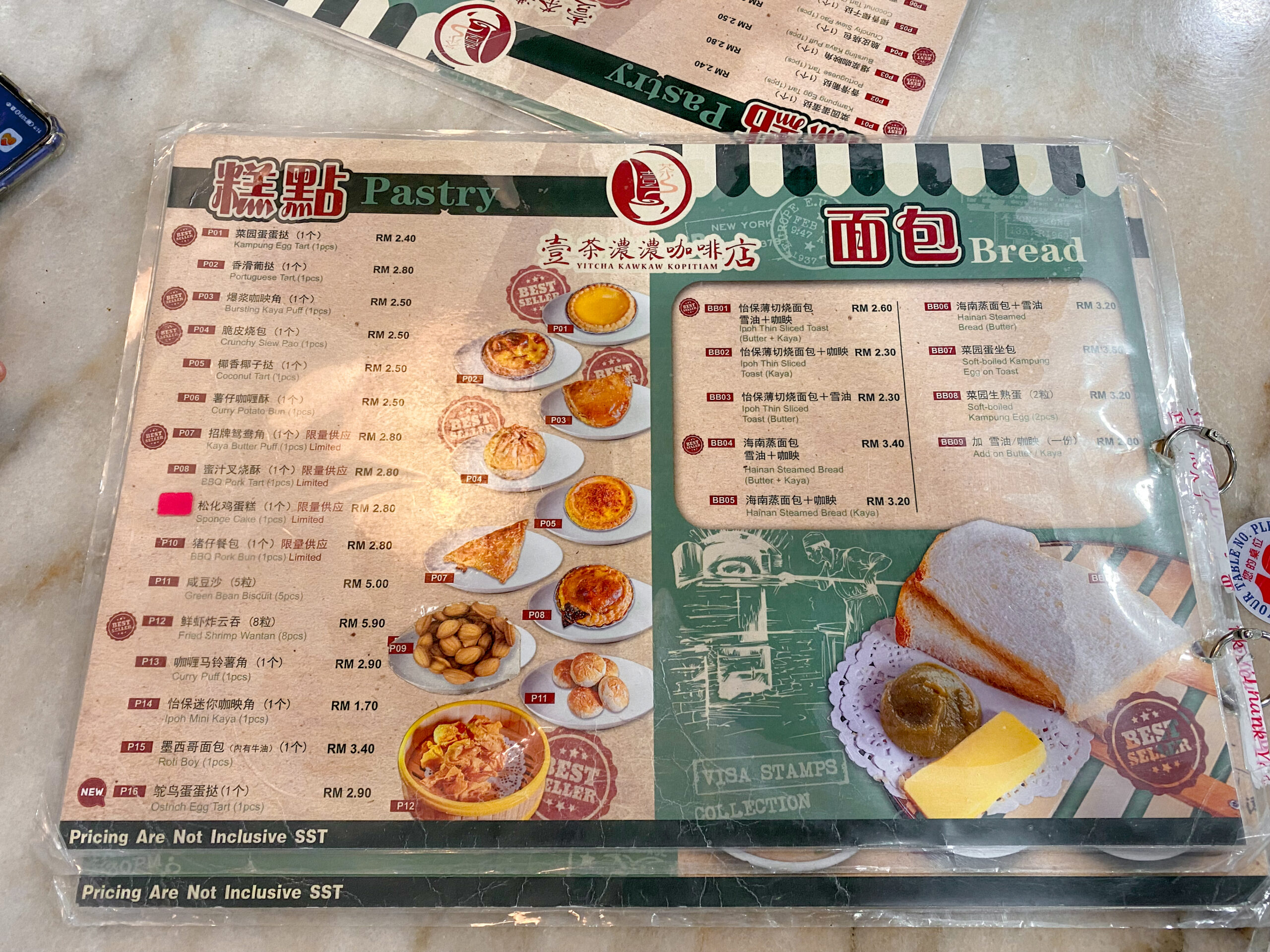 Everything here is IG-worthy. The interior of the kopitiam is designed to look like a retro Hong Kong kopitiam, with throwback items placed on the walls as decoration.
The background of your picture will definitely complement your food as you take a picture of your glistening pastries and drinks.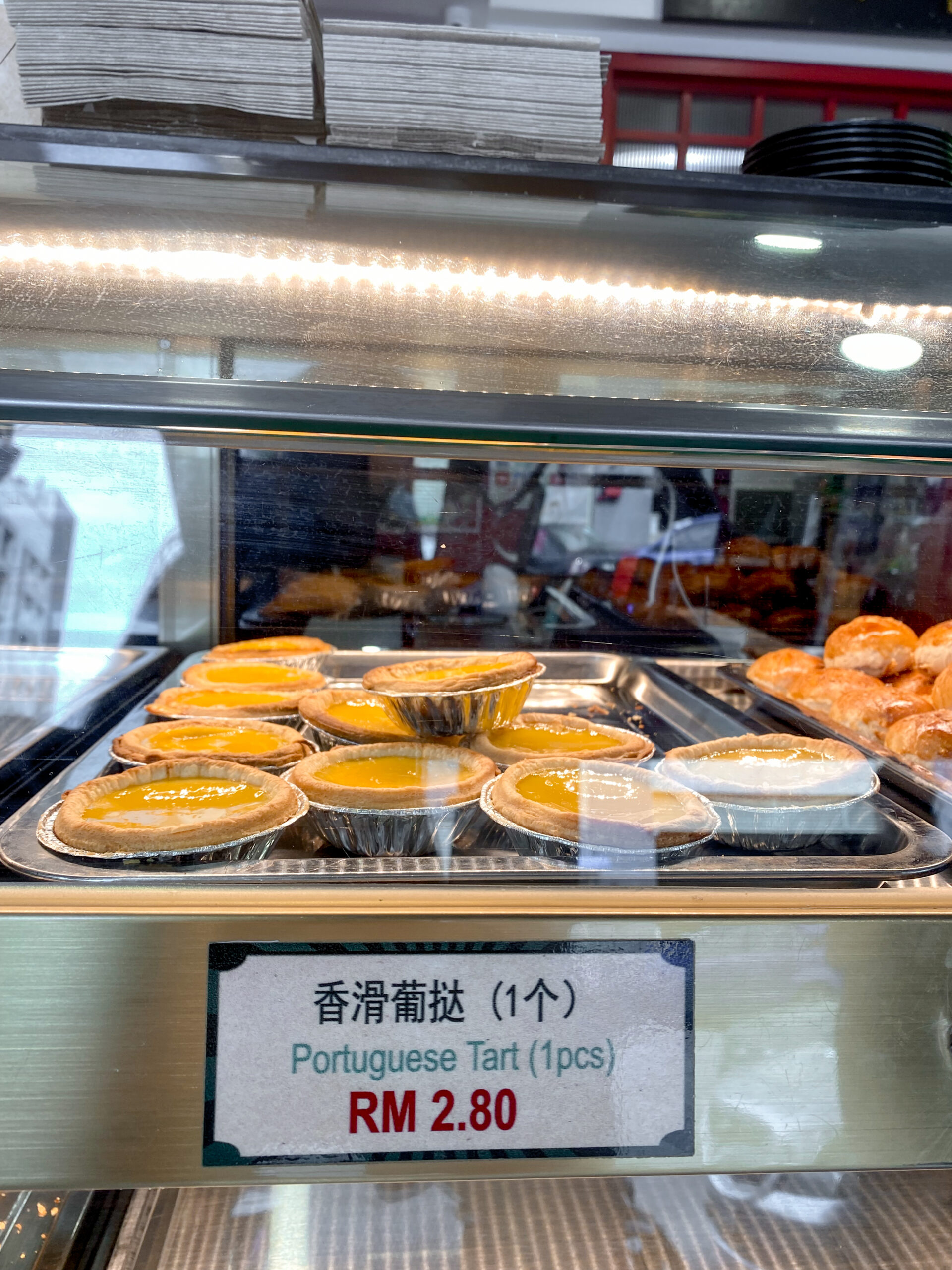 Never in the history of OnlyFood KL have we rated the atmosphere of a place to be 4/5.
That is because you get great AC here, comfortable seating, great interior designing and thoughtful decorations.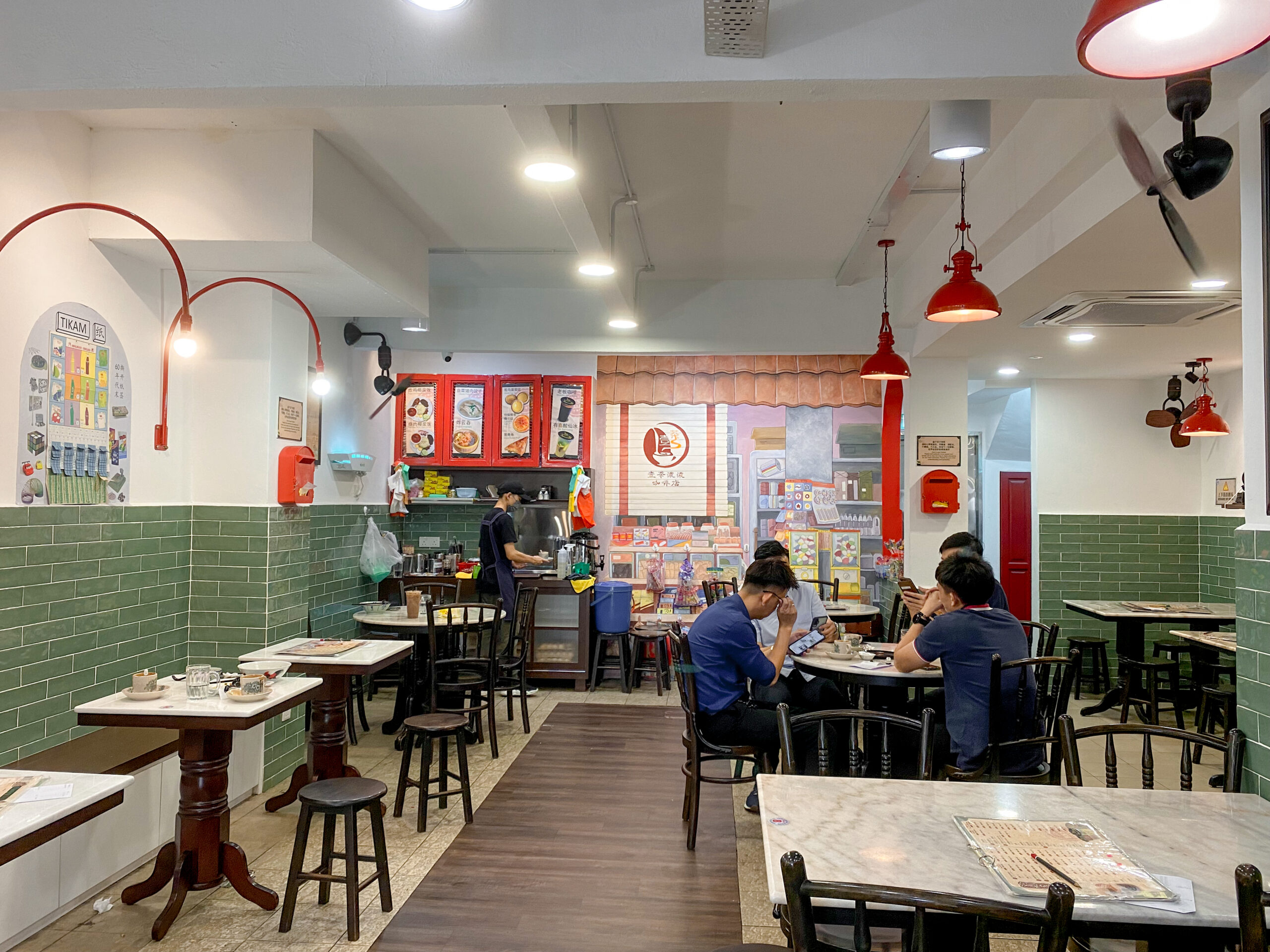 Even the toilet door looks so retro.
It really enhances the dining experience and coupled with the food, it makes for a great breakfast, brunch or lunch spot to bring your friends and family to.
It was very clean, all tables were shiny and cleaned to the T.
I wouldn't recommend sleeping on the floor (as the rating description suggests) though.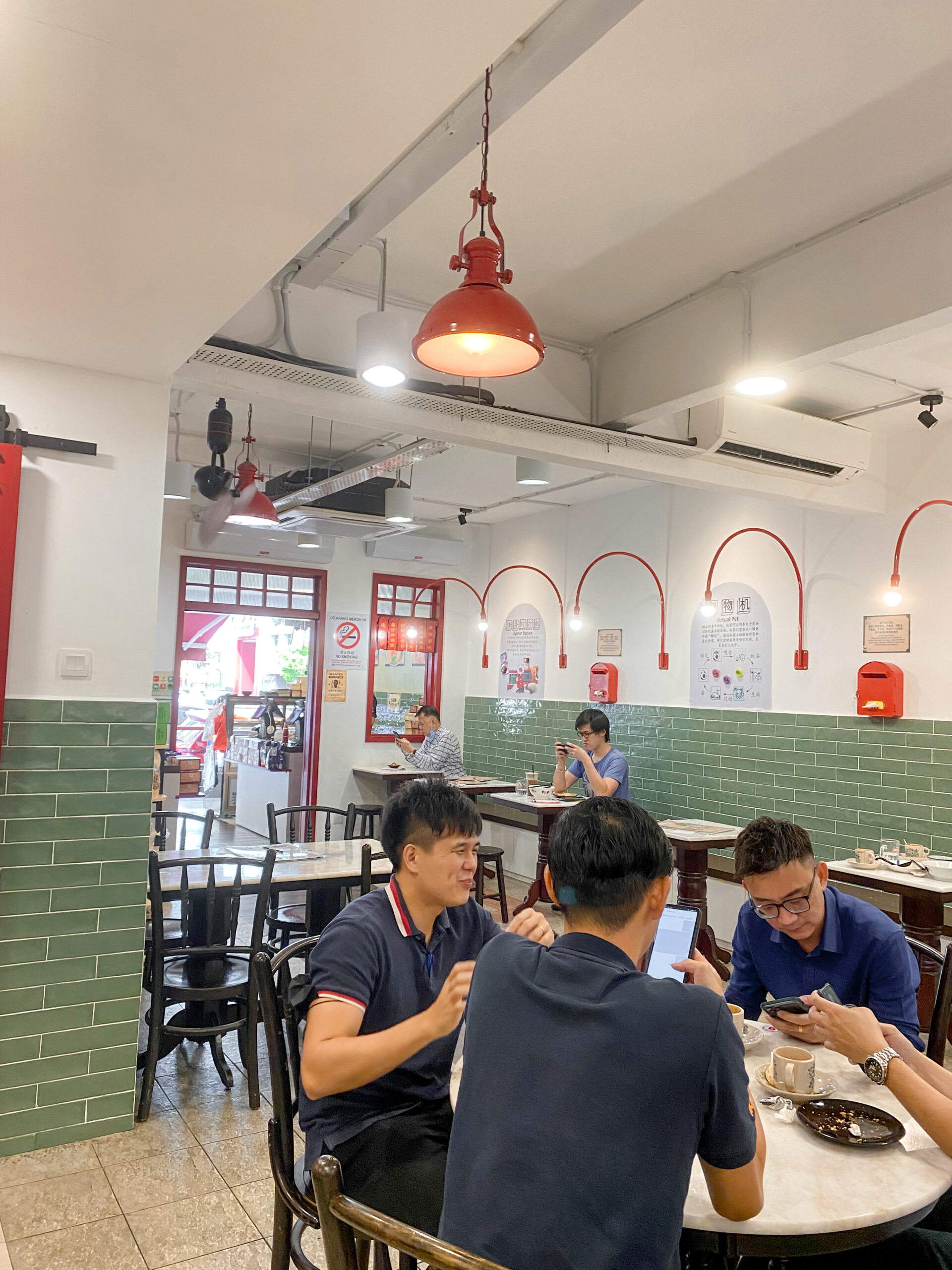 Yit Cha Kaw Kaw is located at the bustling streets of SS15, so parking is definitely hard.
You could park somewhere further if parking is available then walk over.
Or, come off the SS15 LRT stop on the Kelana Jaya line.
Our servers were very kind. We reached at a time nearing their closing hours yet they still patiently waiting for us to complete our shooting.
Once, when they messed up our orders, they were also very polite in listening to our corrections and immediately rectified it.
This place does get busy where people line up to enter but manpower here is enough. You won't have to wait long.
Well done from beginning to end. 90% of the food we tried here were to our liking and we are sure that you will fall in love with it too!
5/5 must try!!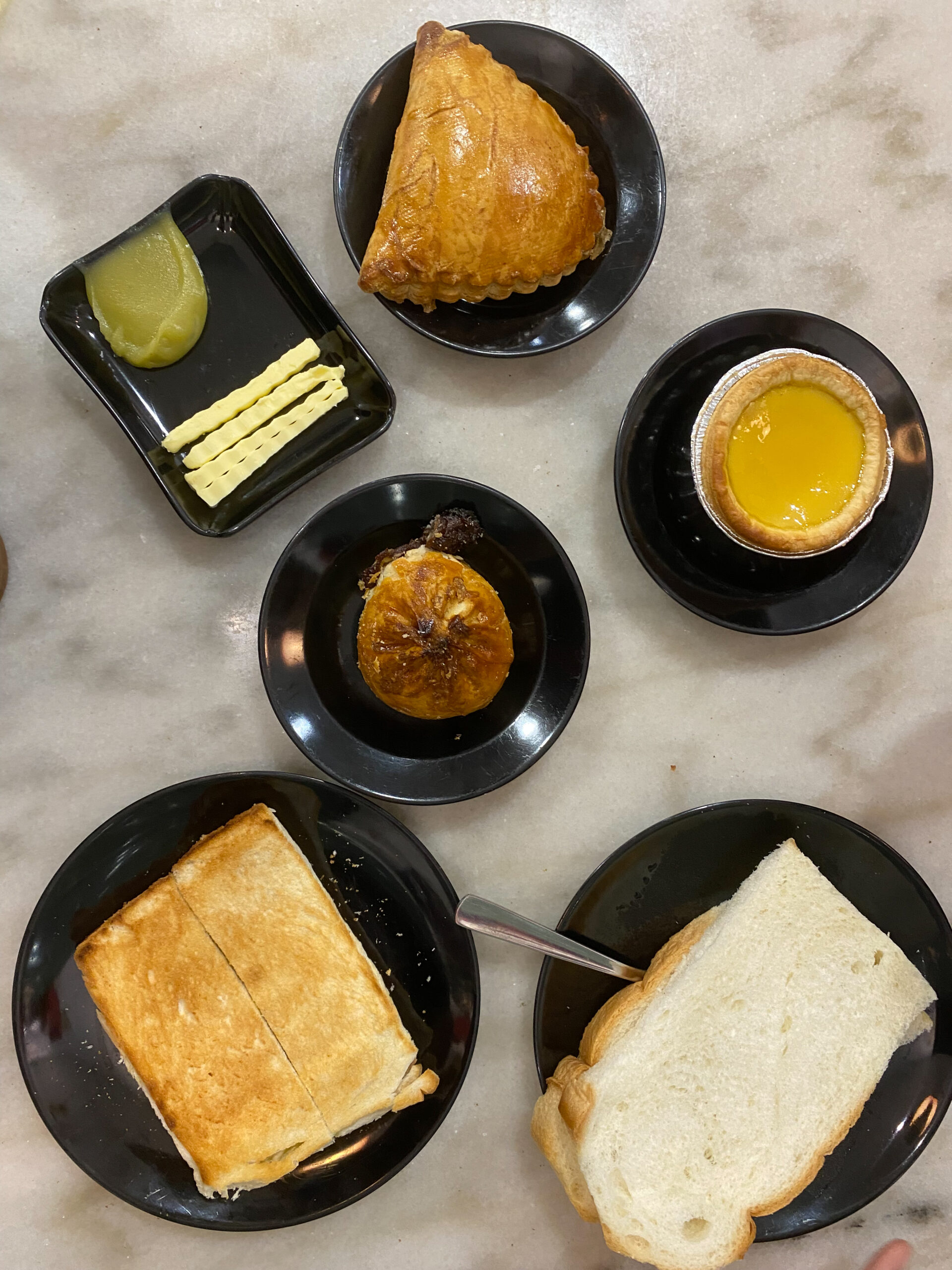 Facebook: 壹茶浓浓咖啡店 Yitcha Kaw Kaw Kopitiam
Opening Hours: Wednesdays to Mondays from 8am-5pm, Closed on Tuesdays.
Address: 88, Jalan SS 15/4b, Ss 15, 47500 Subang Jaya, Selangor
For something similar, check out our review on Ah Weng Koh:
---
---