Restoran Penang Gulai is known for their baba nyonya cuisine, suitable for both Malay and Chinese to dine at.
However, is the food worth the RM221.55 we paid?
First of all, everything here was D.E.L.I.C.I.O.U.S. No need to hide the fact its good.
This is a good place for nyonya food and the best choice to dine with your beloved family and friends.
We ordered 6 dishes and here's our verdict on each dish:
1.Stir Fried String Beans: The beans were fried with prawn sambal. It was green, crunchy, and fresh. A savory dish that ranks as our number 1.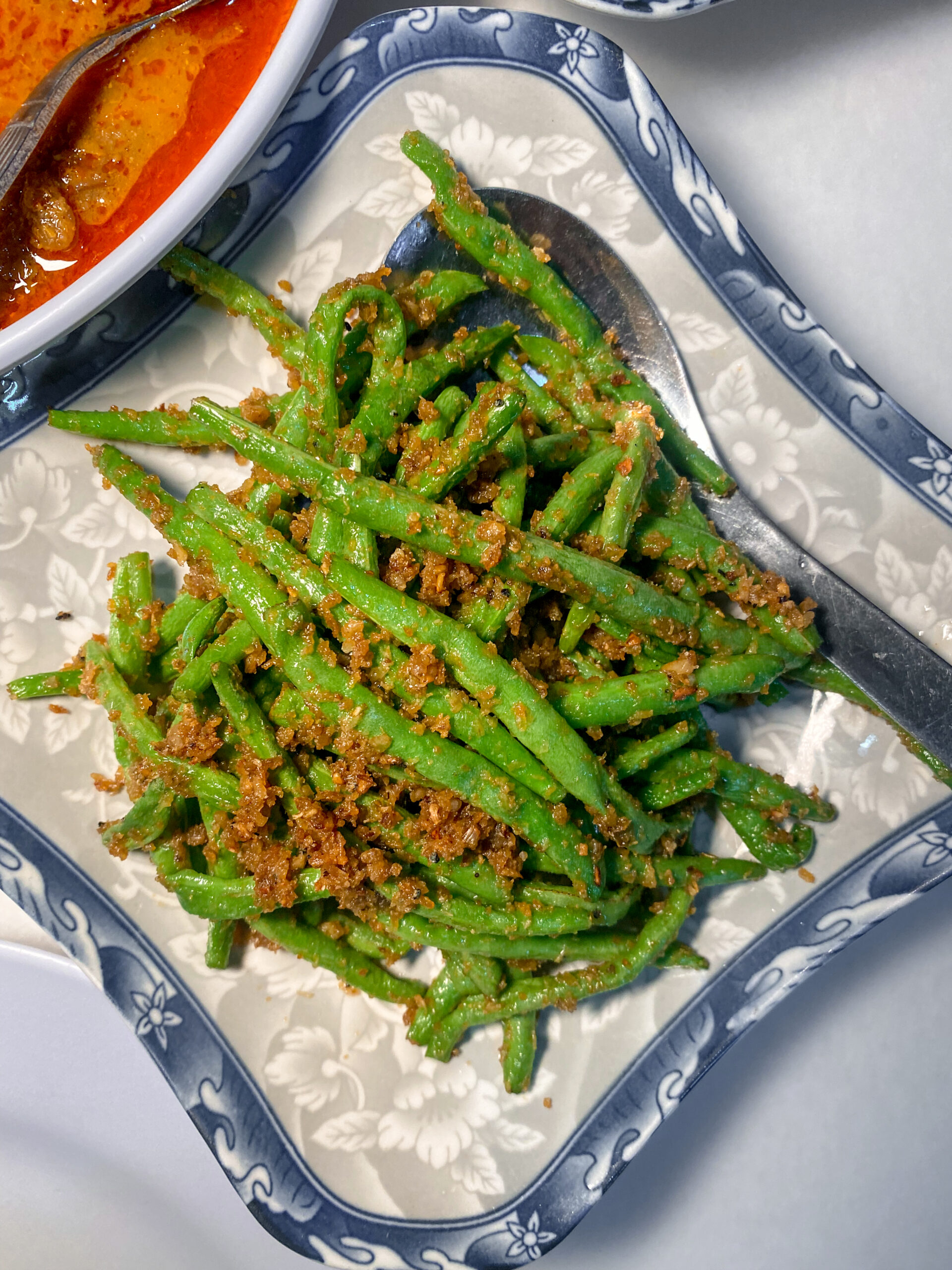 2. Steamed Otak-otak: The otak-otak was very juicy and soft, unlike those grilled with heat from fire. The otak-otak they used here is apparently outsourced from Muar, Malaysia's famous otak-otak producer.
3. Salted Egg Sotong: The sotong was cooked just nice to perfection. Dry salted egg coated the exterior making it crunchy and cripsy. Not jelak at all.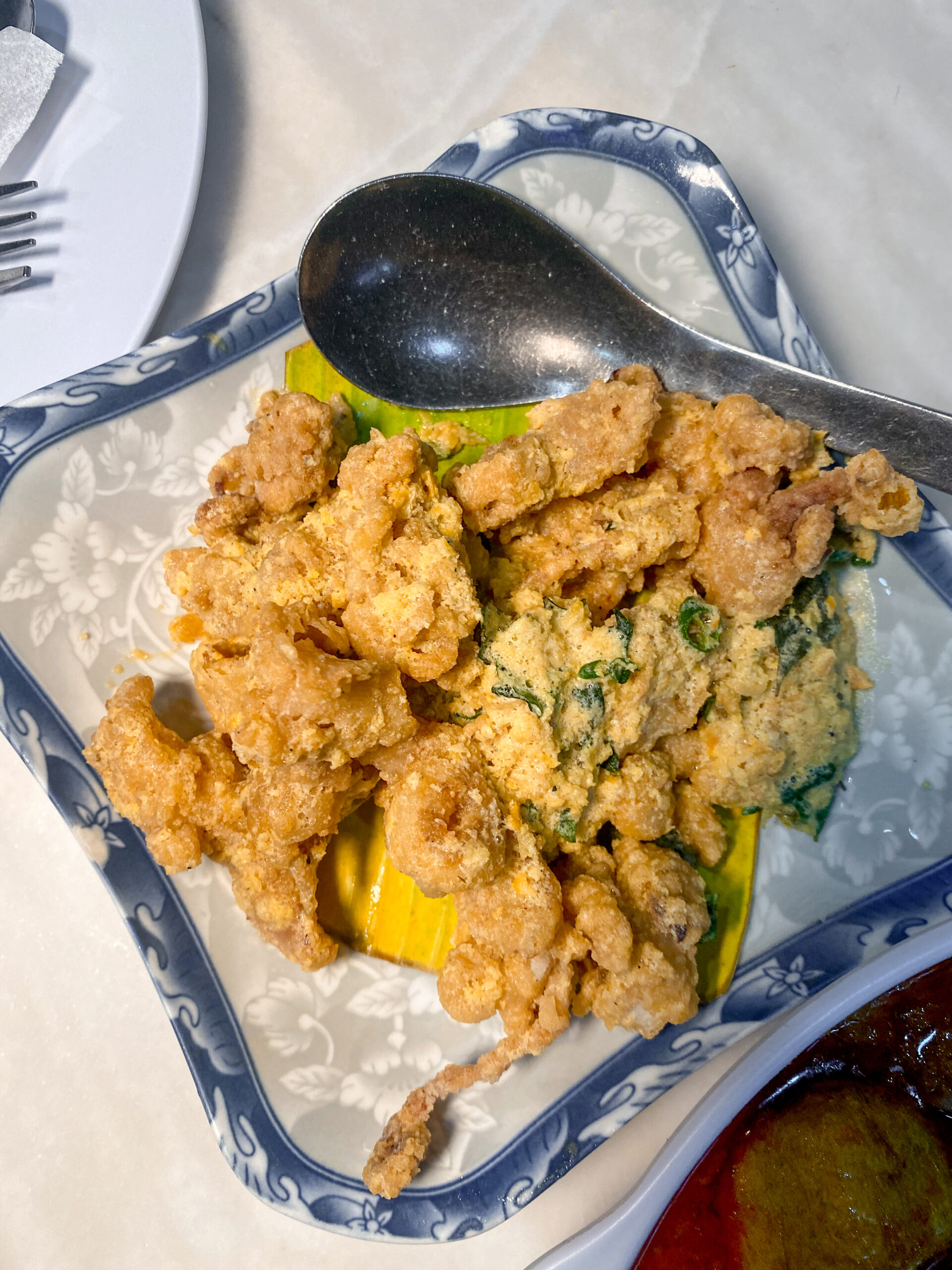 4. Inchi-kaibin: We don't know why a Japanese sounding dish appeared on their menu but this was basically fried chicken. It was special because it tasted like wadeh. The aromas from the spices made it super fragrant.
5. Sambal Petai Ikan Bilis: Petai was very big and crunchy. Their sambal petai ikan bilis is so savory and "banyak giler" ikan bilis.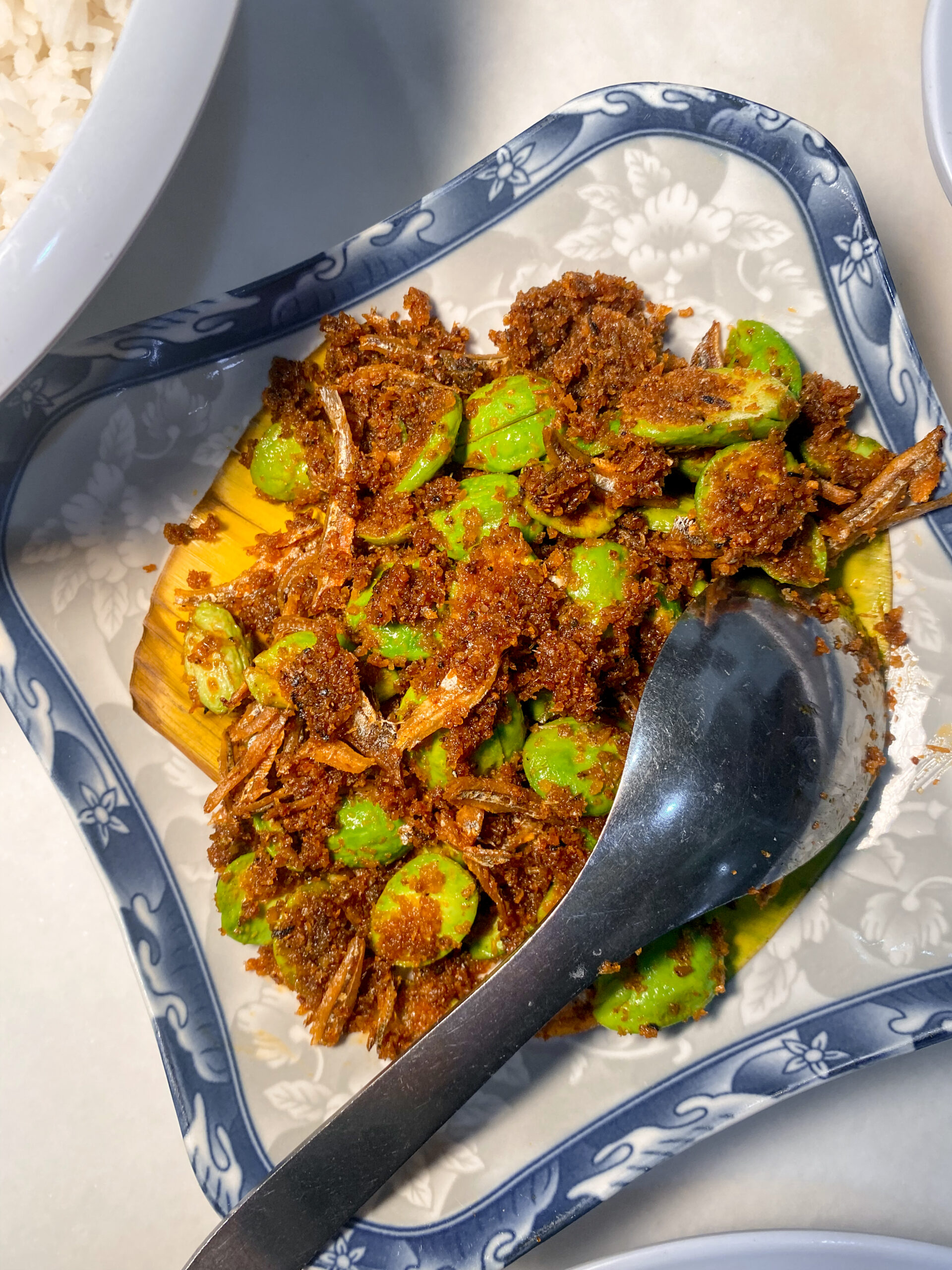 6. Curry Asam Ikan Jenahak: There was dry tofu, eggplant, and tomato in this pot of curry. It tastes the same as regular asam pedas butwith added curry powder. It was not too spicy so it is very palatable to those who can't eat spicy food.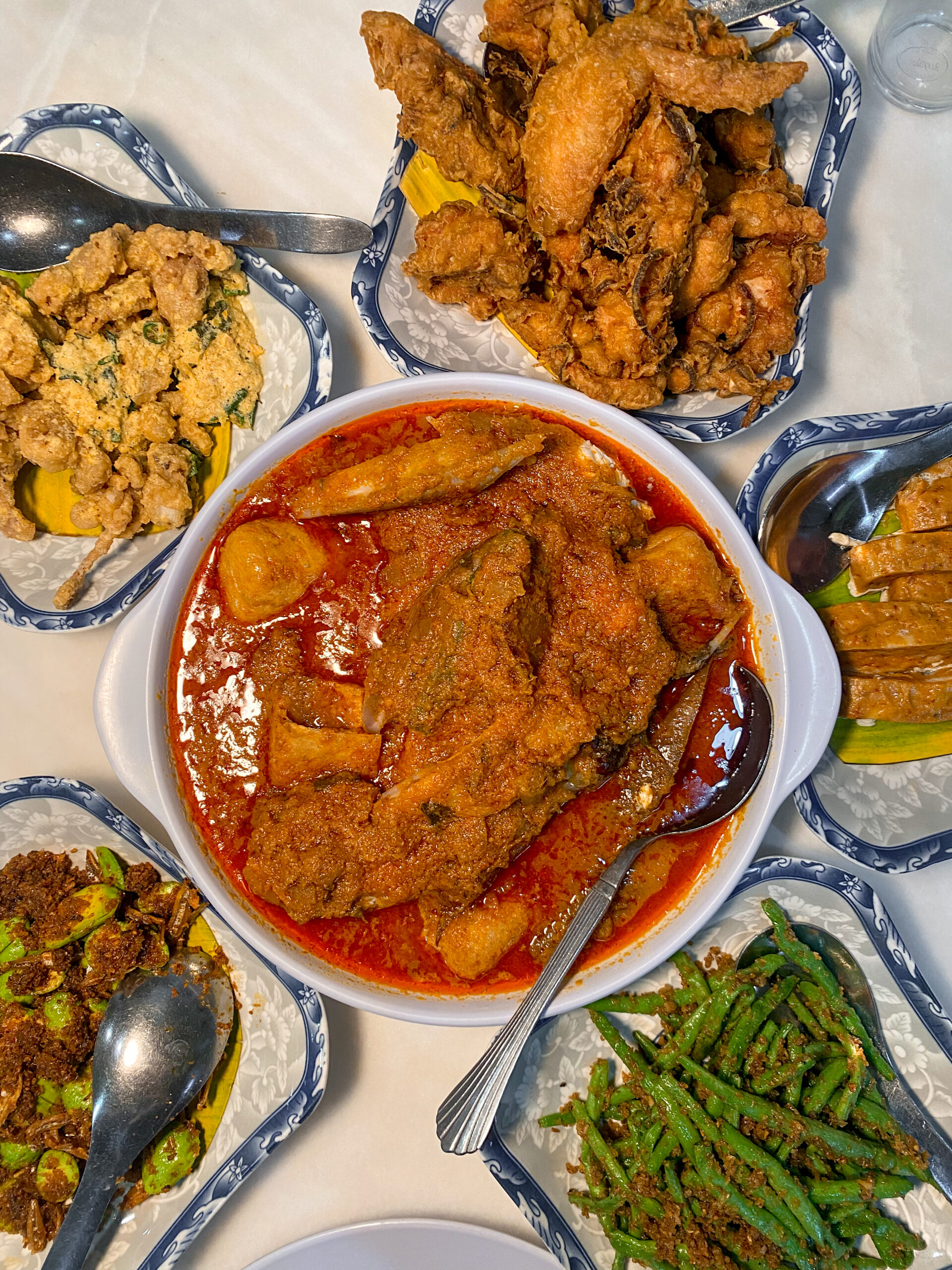 All in all, everything was bomb. There was nothing to complain about.
Our bill amounted to RM221.55, inclusive of a 5% service charge. For each item, we paid:
Stir Fried String Beans: RM15
Steamed Otak-otak: RM18
Salted Egg Sotong: RM29
Inchi-kaibin: RM20
Sambal Petai Ikan Bilis: RM25
Curry Asam Ikan Jenahak: RM78
Fruit Juice Jug: RM18
White Rice x4: RM8
The price is a quite comparable to most Chinese restaurants. For 6 main dishes, RM221.55 is reasonable.
It may be considered expensive to some but it is definitely worth the extra money.
---
---
Everything was well plated, it was definitely appetizing to look at.
The colors really popped on each item. And it even smells as good as it tastes.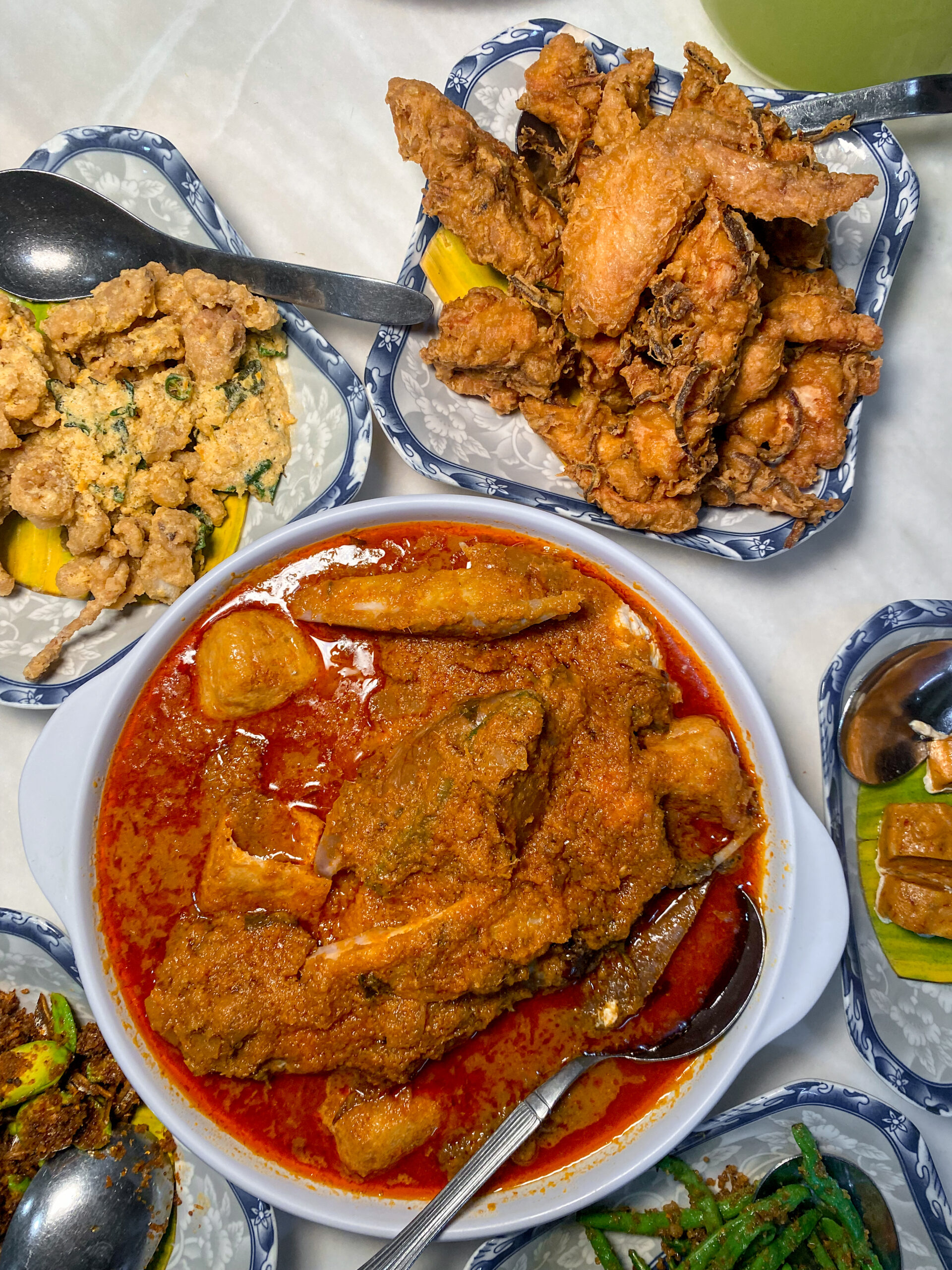 We also liked how the same plates were used for each dish. In a picture, everything looked very in sync and unified.
Restoran Penang Gulai was decorated with some simple baba and nyonya interior.
It had comfortable seating, but overall it was nothing elaborate.
It was comfortable enough to dine well and enjoy however long you take to eat there without feeling rushed.
10 thumbs up for the cleanliness of this place.
All tables and floors were super clean, it added to the whole dining experience.
---
---
We loved the service here as all servers were very prompt. They didn't waste a moment standing around.
Since this place is crowded with people, their servers do work really hard so kudos to them!
It isn't easy to get here by public transportation. We didn't see any bus stations nearby and definitely no LRT.
Either come here by driving your own vehicle or take a Grab.
Restoran Penang Gulai is great place for gathering with friends and families when you are thinking of bringing them for a scrumptious meal.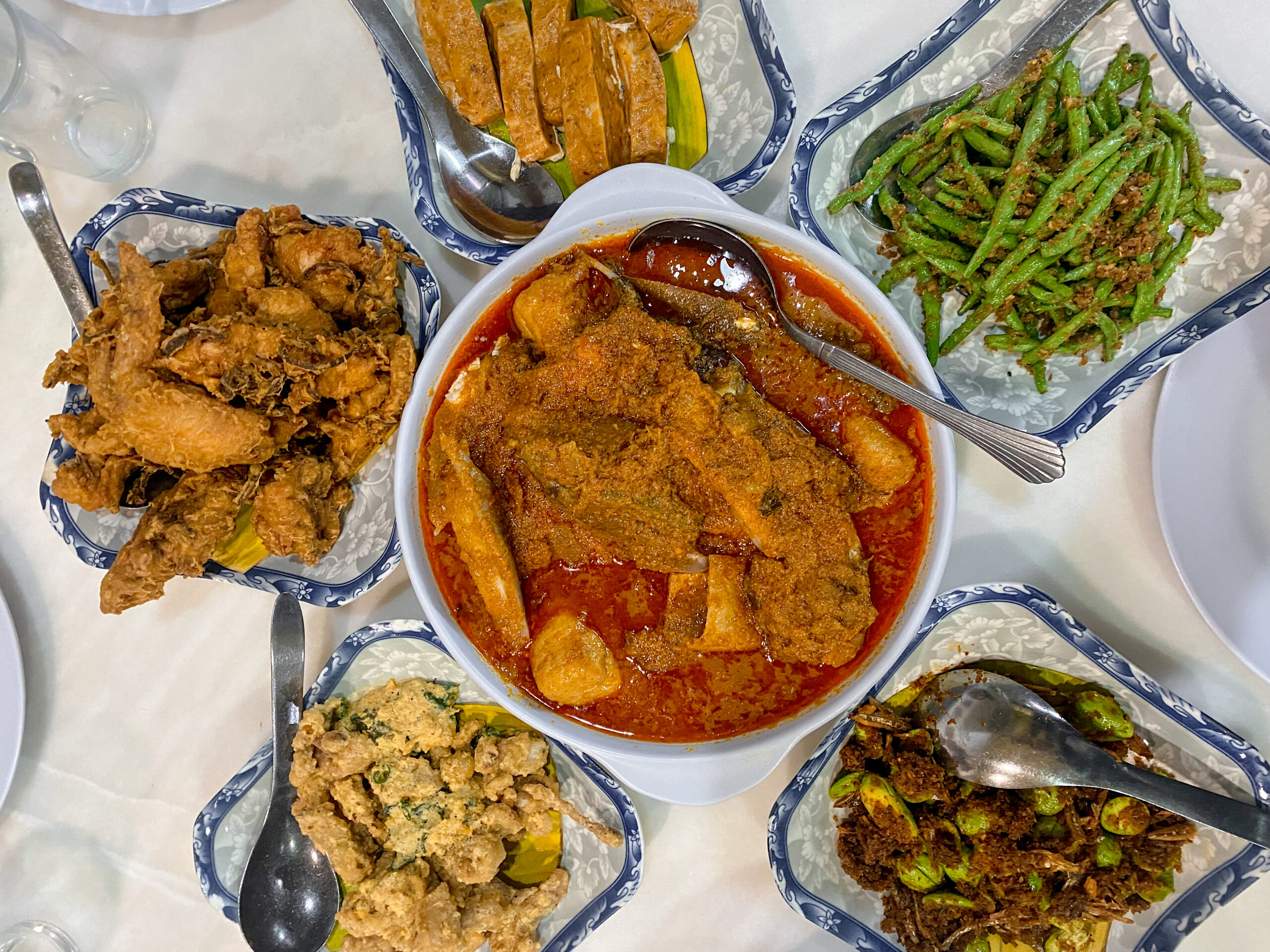 Bring more people so that you can split the cost more minimally and enjoy more food!
Finally, congrats to Penang Gulai for passing the OnlyFood KL test with flying colors.
Facebook: RESTORAN PENANG GULAI
Opening Hours: Daily from 11:30am-10pm
Address: No. 35 & 37, Jalan Keluli Am7/Am, Seksyen 7, 40000 Shah Alam, Selangor
Images provided by EzLokal.