Ooi Noodle House has a history of more than 15 years and is an iconic spot amongst pork noodles lovers from all ages and professions.
Many workers and students eat here despite the long waiting time and that is because each bowl is made individually instead of in bulk.
You know a place is good when all they serve is just one kind of food.
Ooi Noodle House only serves pork noodles, with the only difference between orders being the noodle type.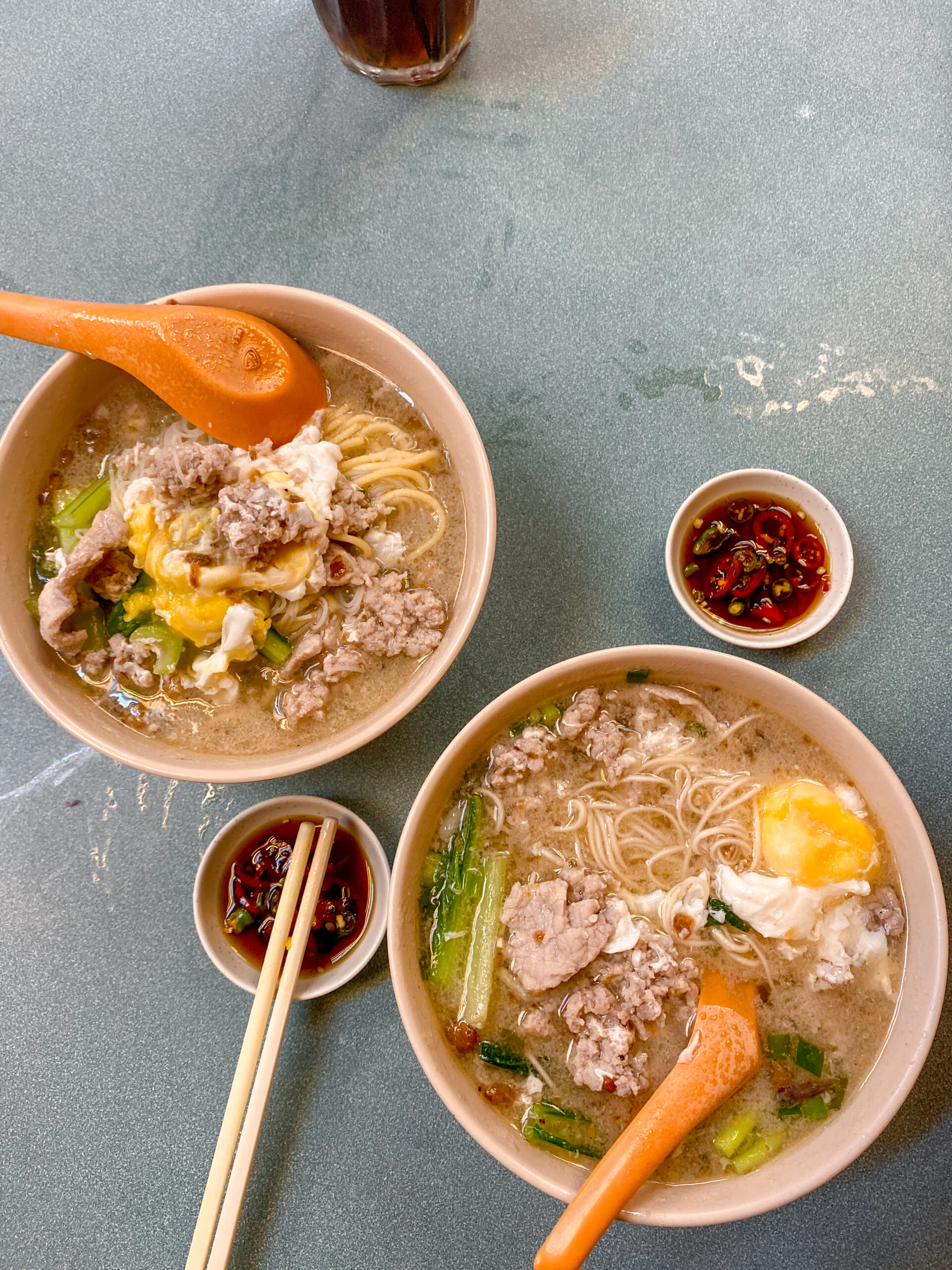 You get to choose between their mianxian, meehoon, mee and kuey teow.
We got their mianxian noodles and meehoon mee noodles.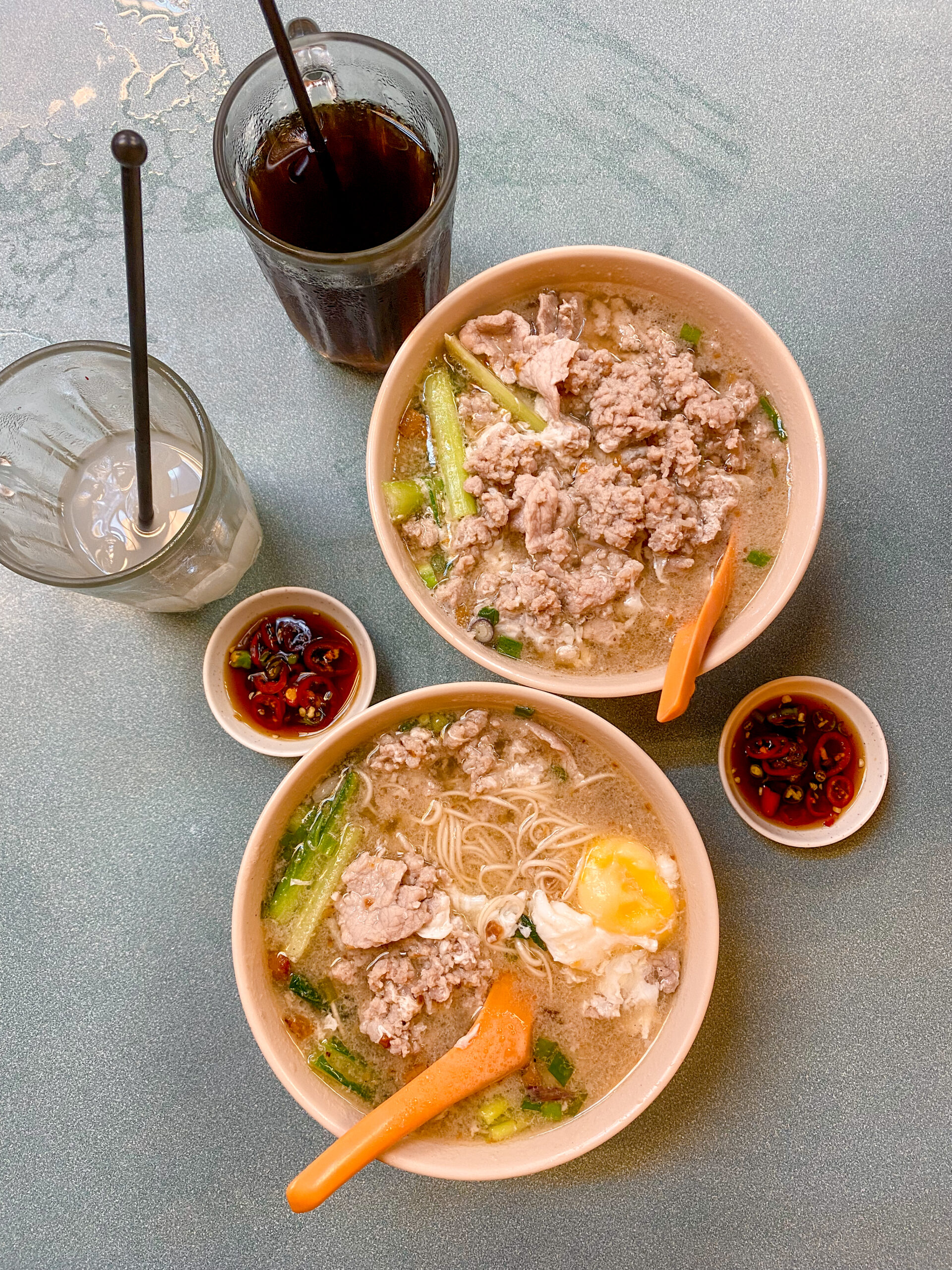 The soup was so aromatic that pork filled the air.
The smell was so good that I had to resist the urge of eating it first before taking a picture.
You could taste the flavours of zhuyaozha (aka pork lard), pork meat and garlic come through, making the soup very hearty and rejuvenating.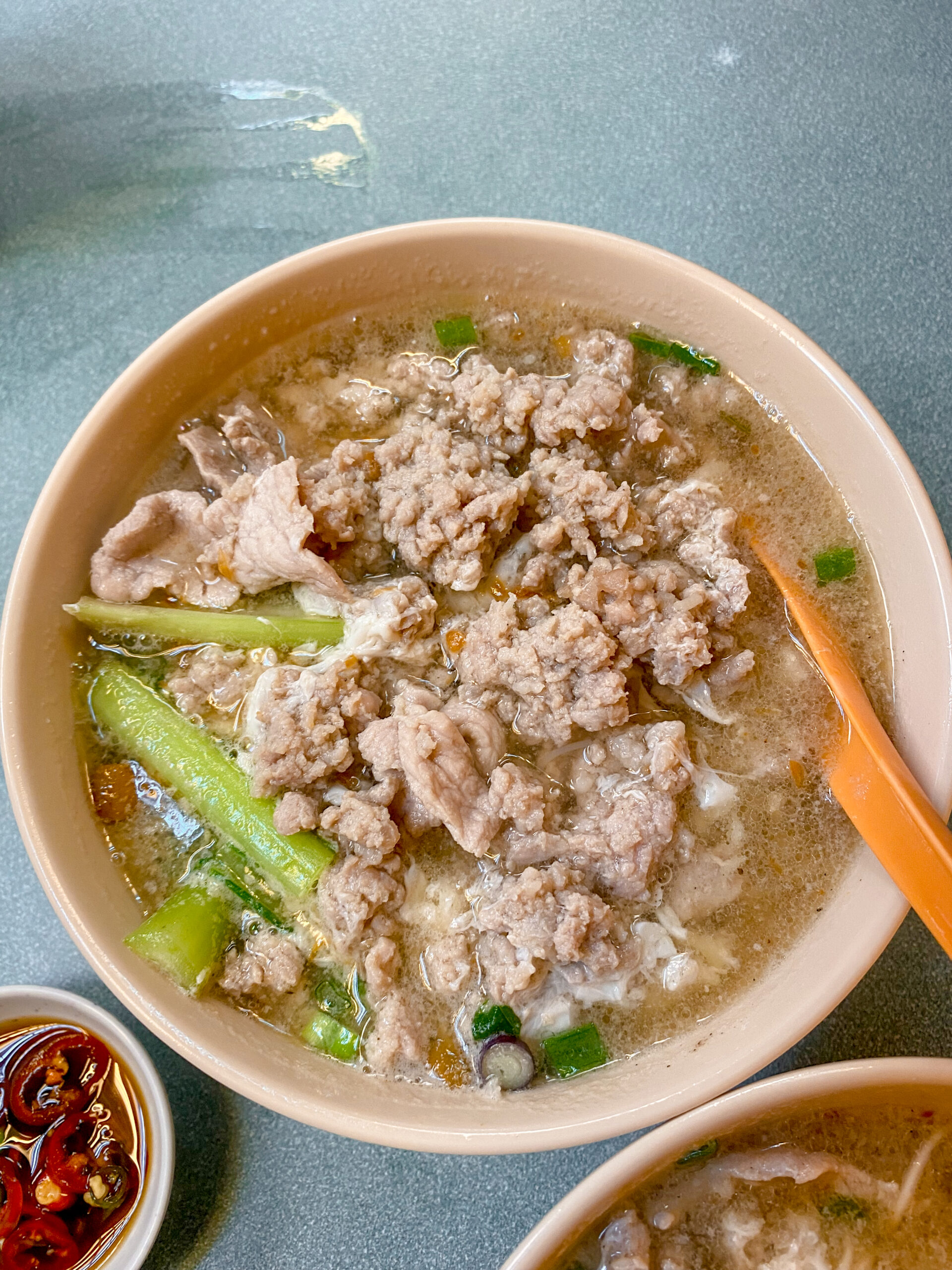 Some people like to wait for the yolk on the egg to cook a little more before bursting it but personally, I like mixing it into the soup to make it much more creamy.
Although the soup itself is very heavily seasoned, but together with the noodles, the flavour balances out nicely.
One thing to note about the mianxian noodles, is that it has a tendency of turning soggy if left inside the soup for too long.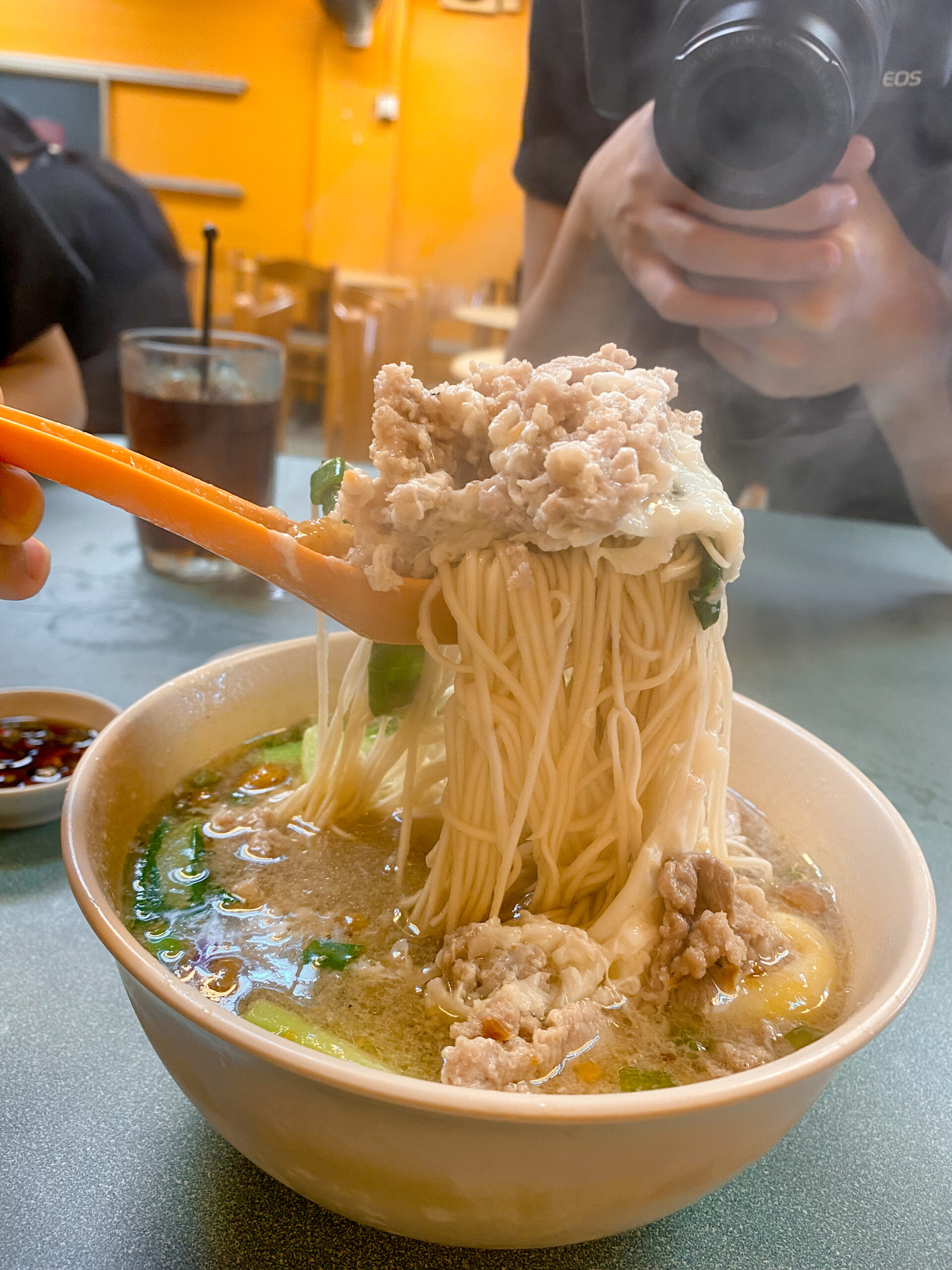 You get a combination of minced meat balls and meat slices in your soup. The team agreed that the meat slices were drier than the meat balls.
But overall, this wasn't your average pork noodles. The soup really hit it out of the park and became the main star of the show.
Their pork noodles cost RM12.50 a bowl.
Wow. I've never eaten such an expensive bowl of pork noodles in my whole life but it was quite worth it, given that the portion was very large.
They were very generous with the pork meat and the whole meal was very hearty.
Even though it is more pricy, but it is definitely worth spending more.
Compared to other kinds of pork noodles I've ate, this was one of the more presentable ones.
There was a beautiful mix of color including the green vegetables, yellow and white eggs and off-white from the noodles.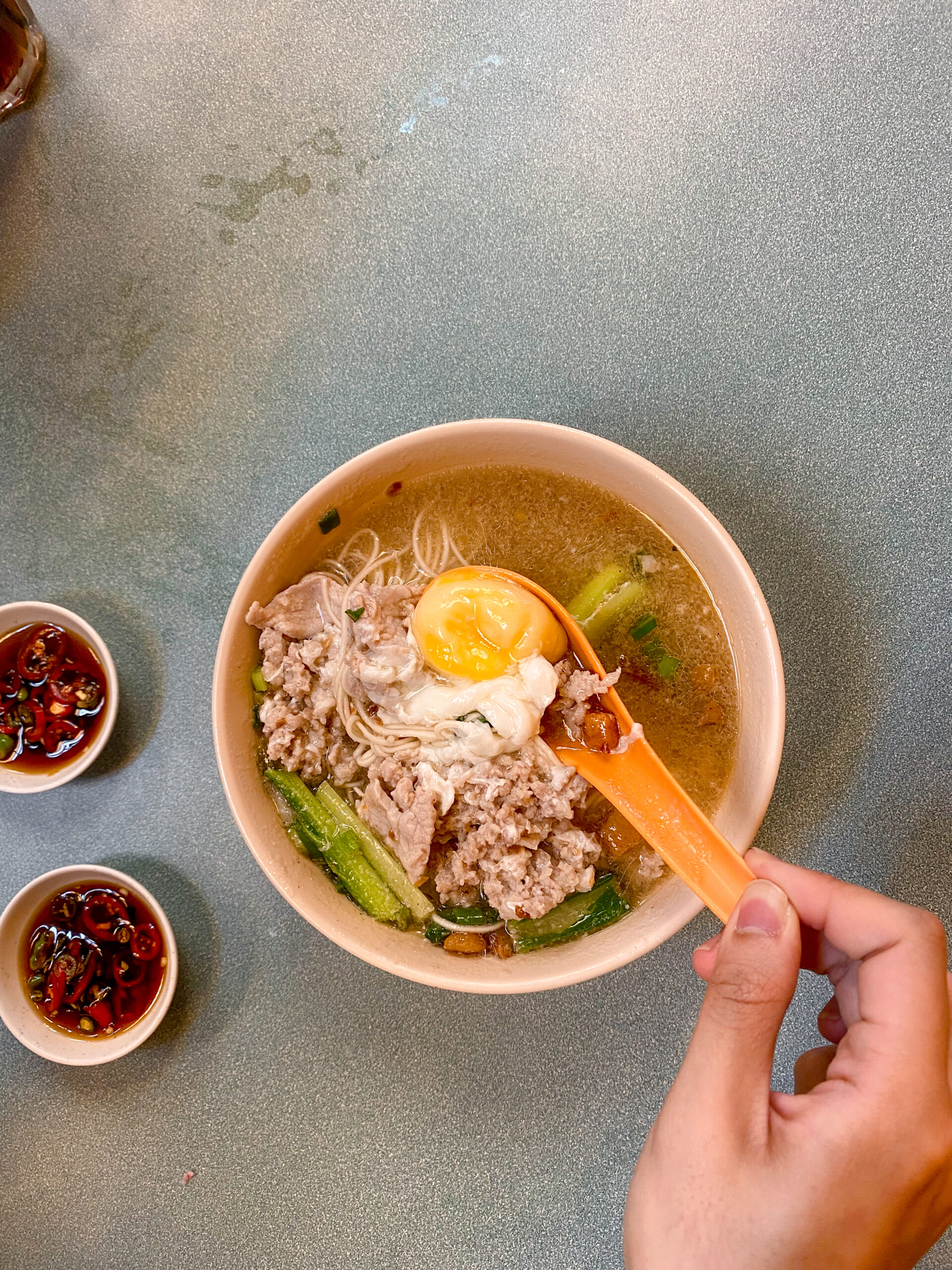 During peak hours, you could expect to get crowded in the sea of people waiting to get their fix.
Although the distance between each table is not very ample, it is still bearable and comfy enough to eat at.
Lighting here is also good and the ventilation system here is good enough for you not to break a sweat while eating.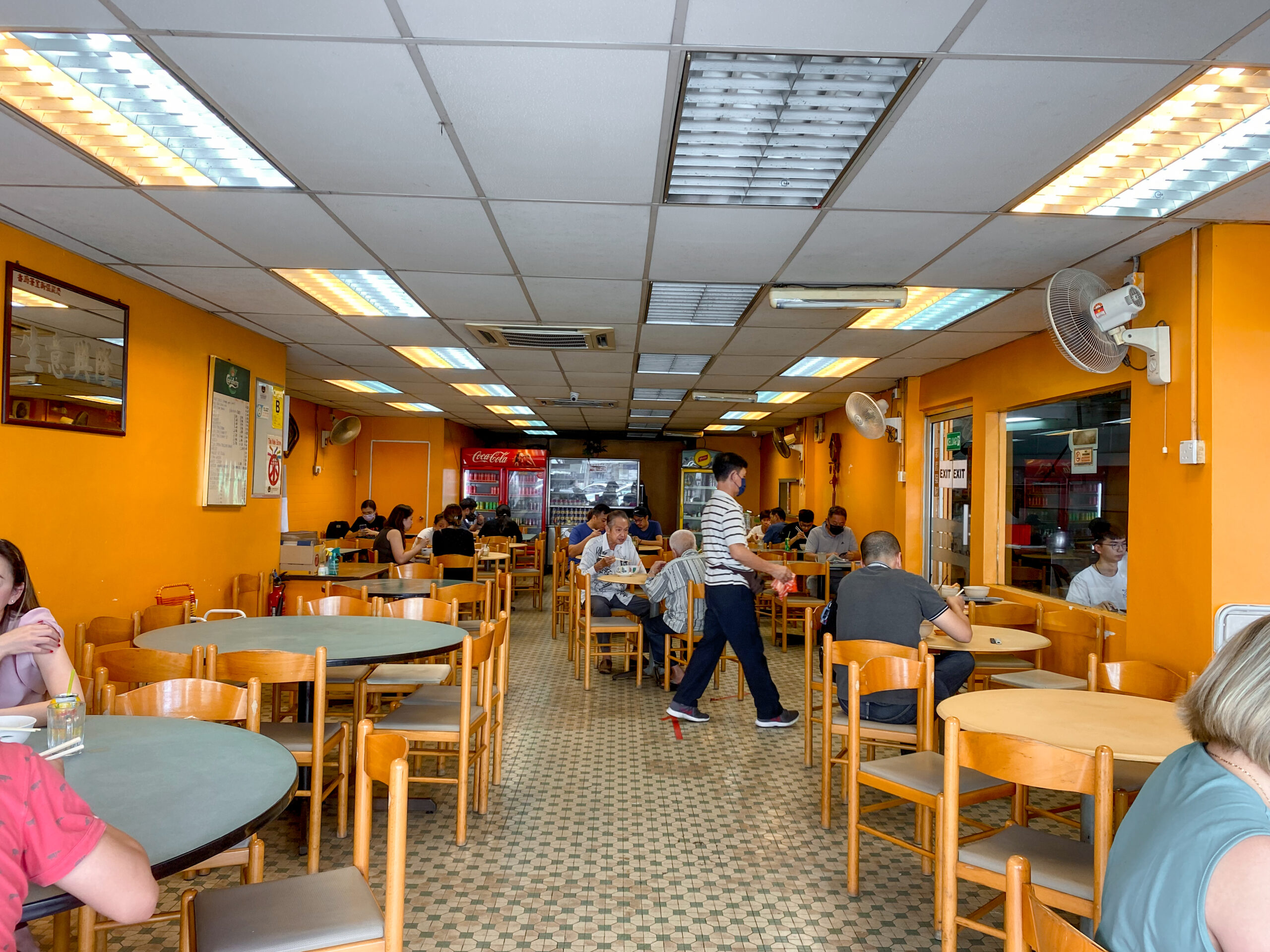 I appreciate how the place is well-maintained and upkept over the many years it has been standing at SS15.
It is very clean and doesn't give you the ick at all.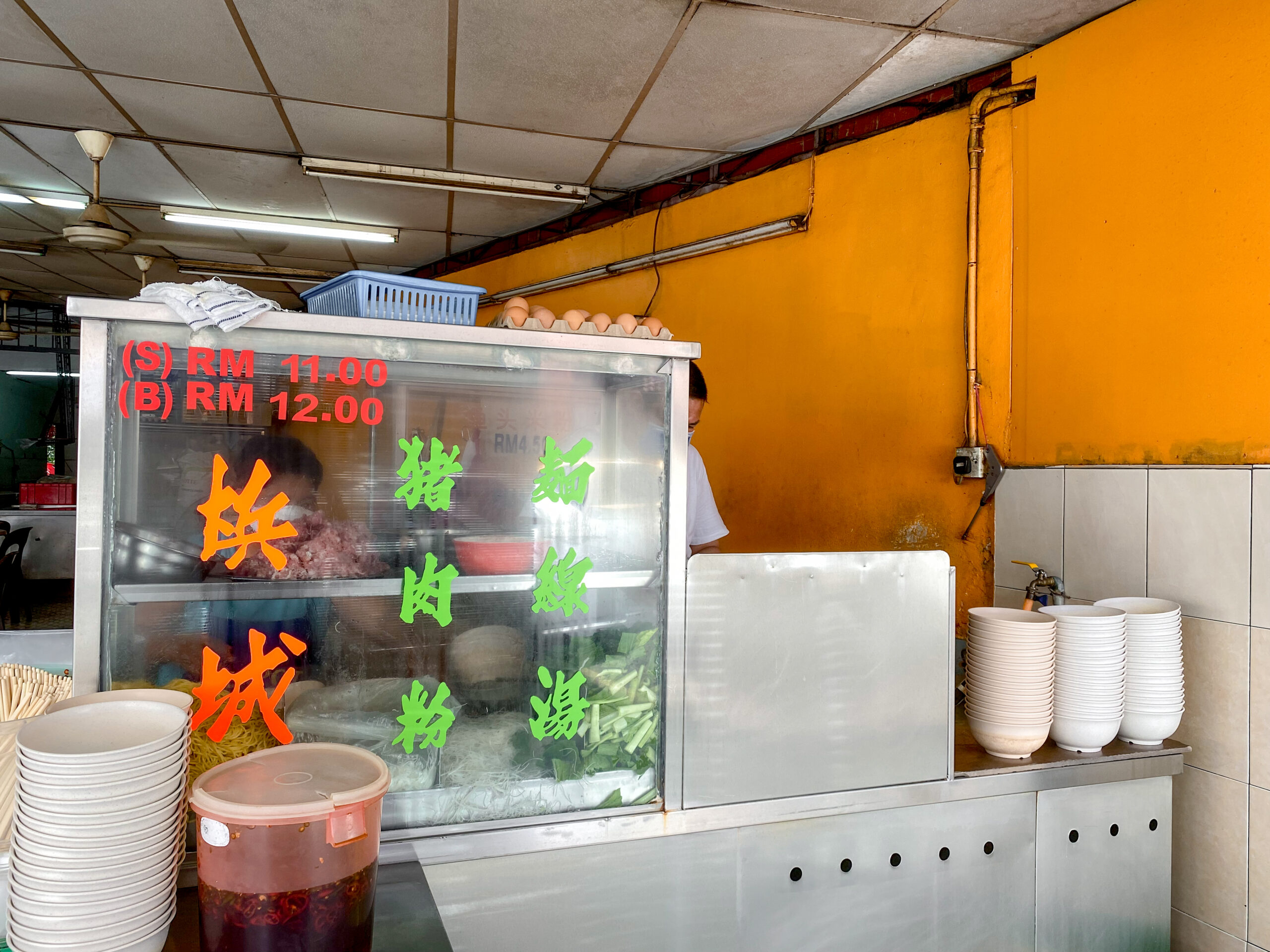 You will have to order your own food at the stall, where their waiters will take your order.
The moment you are seated, you are attended to by an elderly uncle who will take your orders.
So take your time as you enjoy your drink because you are looking to wait for around 15 minutes before your noodles are served because each bowl is prepared individually.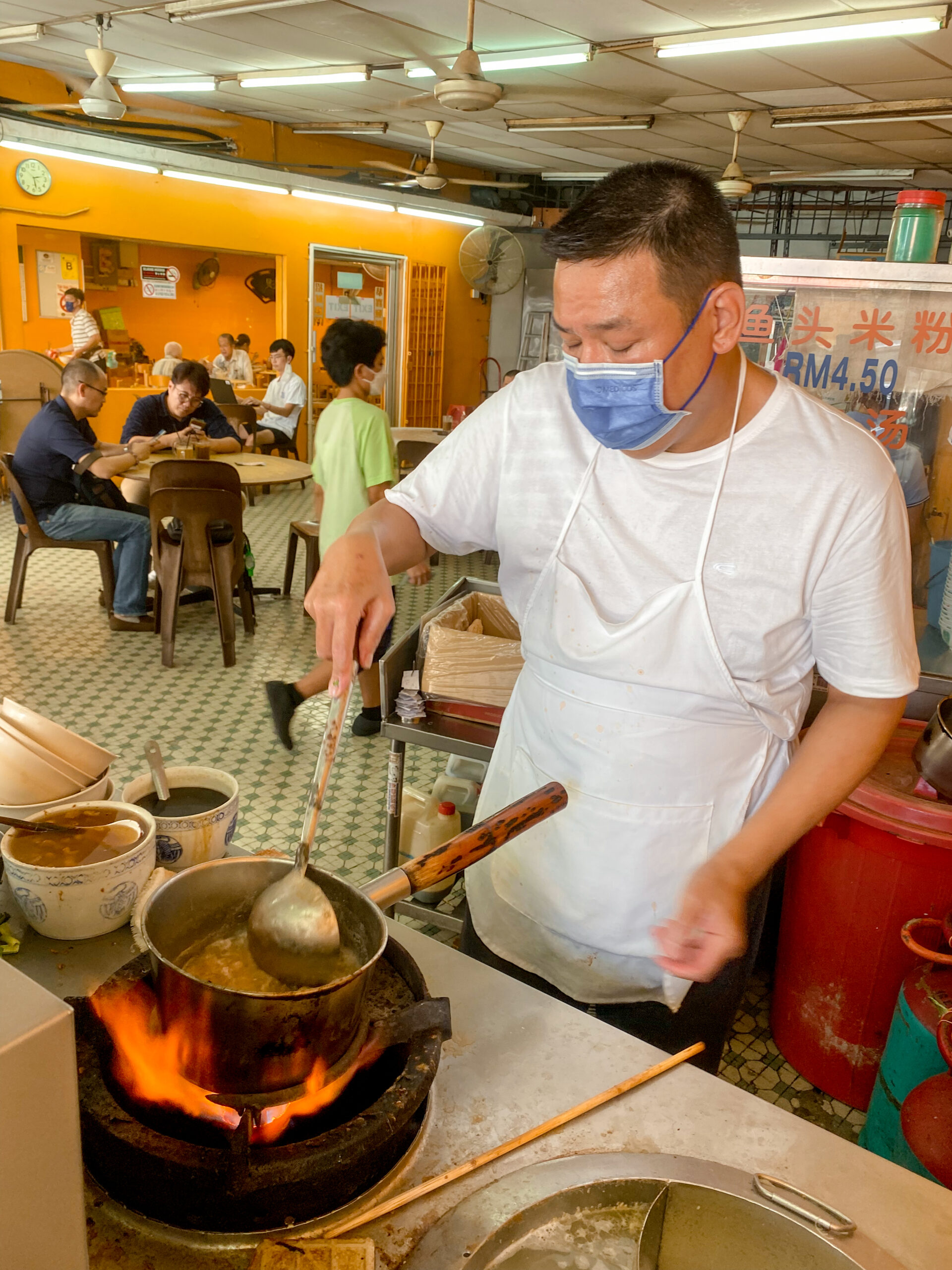 You can only pay by cash here.
Take the SS15 stop and walk for around 7 mins (9m) to get here, or get stuck in the perpetual SS15 jam.
Ooi Noodle House gets the OnlyFood KL sticker of recommendation for their amazing quality of food!
This is a place that is worth coming back many times for, be it breakfast, brunch or lunch.
You must come here for a try at least once in your lifetime and you might find a favorite pork noodle place.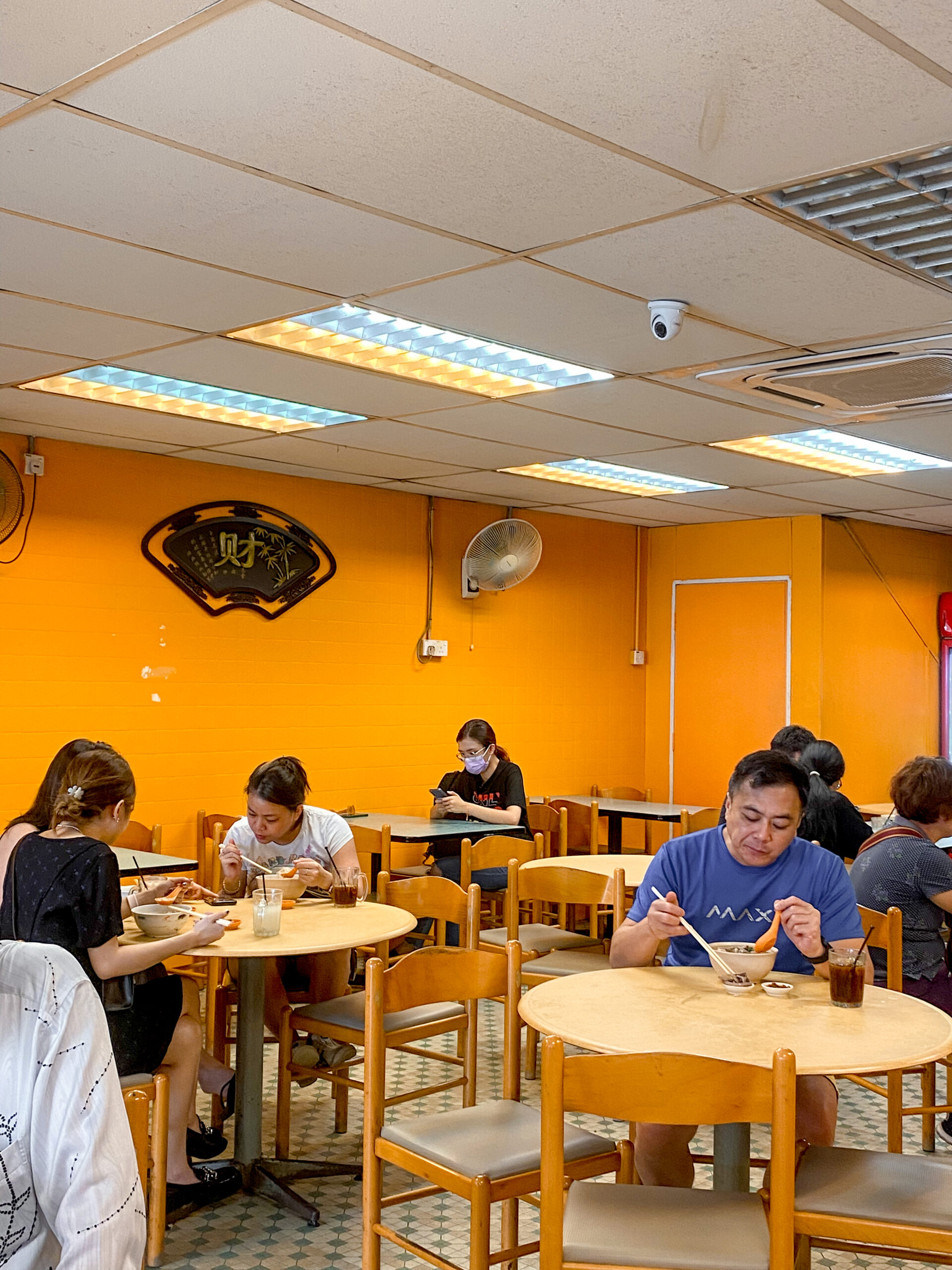 Facebook: Ooi Noodle House
Opening Hours: Daily from 8am-4pm
Address: 78, Jalan SS 15/4b, Ss 15, 47500 Subang Jaya, Selangor
Try this: