Introduction
Yong Tau Foo, which means "stuffed tofu" in Cantonese, is a classic meal loved by the Chinese community in Malaysia.
But have you ever found one that costs only RM0.80 per piece and tastes delicious?
If you haven't, allow us to introduce to you Ah Keong Yong Tau Foo, which has been located at the outdoor hawker area of Starling Mall, Petaling Jaya for 15 years.
If you don't know how to order Yong Tau Foo, all you need to do is to simply pick from a wide assortment of fried ingredients provided by the restaurant and the chefs will then cut them into smaller pieces for you to eat with their special dipping sauce.
Some of the most common types of ingredients include fish paste beancurd, fish balls and fishcakes, stuffed eggplant, okra, chilli, and bitter gourd, and different types of beancurd skin.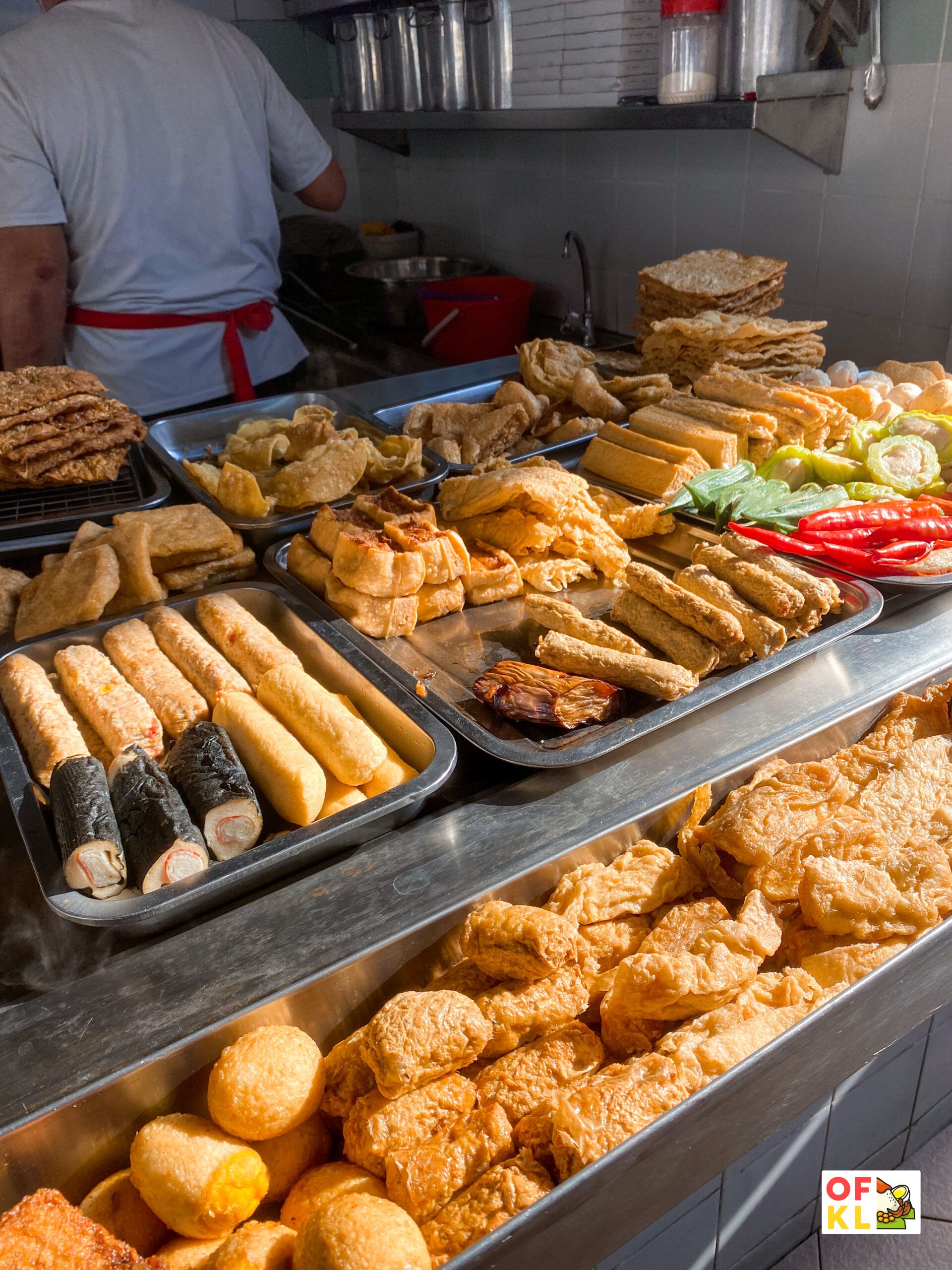 As for us, we picked out what the restaurant owner and chef Ah Keong recommended – fried fishcake, seafood fish cake, stuffed eggplant and okra, fried beancurd skin, and fish balls.
After it was done, it was served to us in a deep plate all nicely chopped up and generously drizzled with their special Hoisin sauce.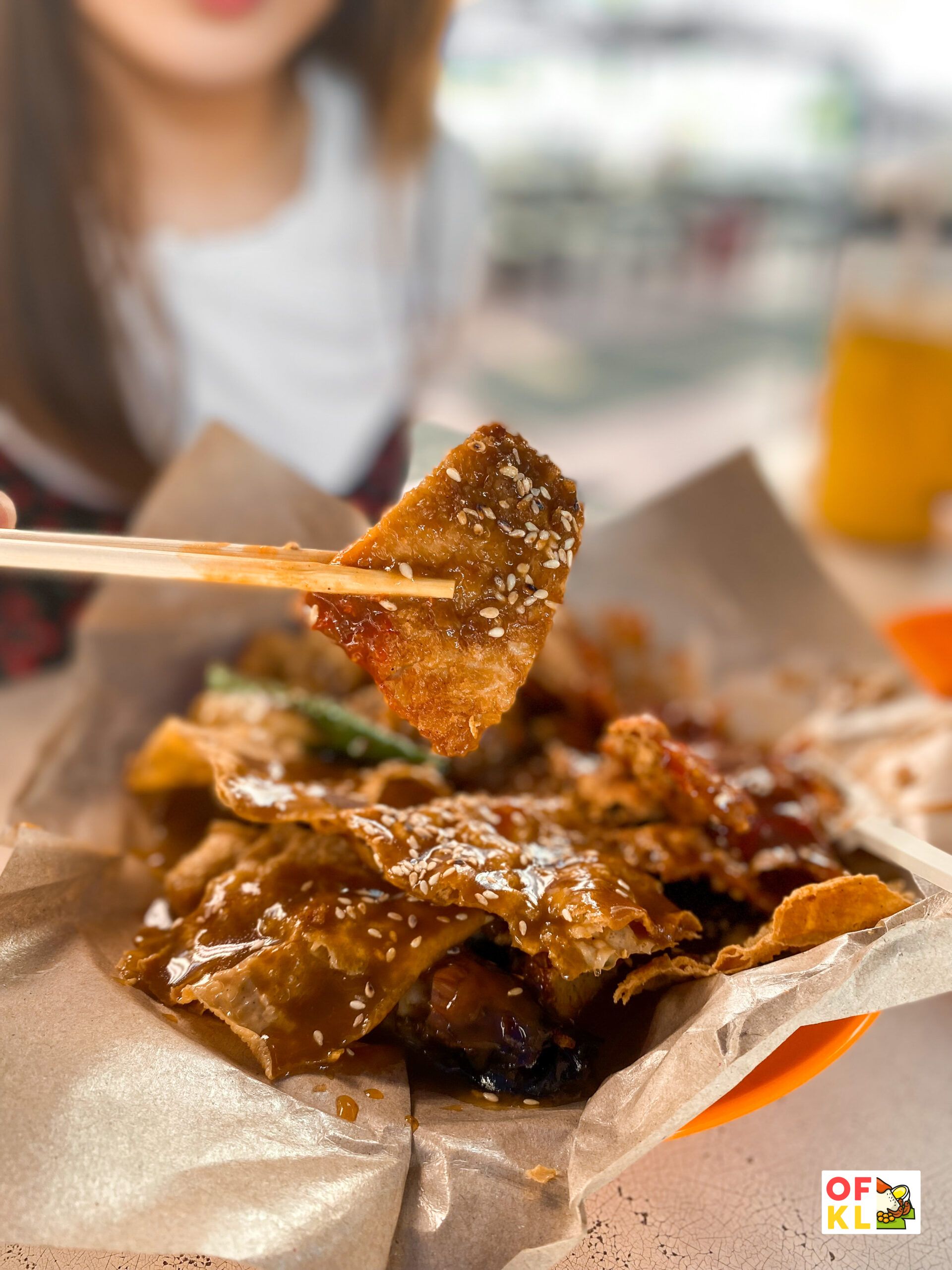 Let's start with the fried fishcake. The fishcake was undoubtedly my favorite for one main reason: its taste bore a strong resemblance to the fritters I used to buy from my school canteen, thus bringing about a wave of nostalgia over me. Oh, the good ol' times.
As for the fish balls and seafood fishcakes, there was nothing special about it as it tasted exactly what you'd expect out of it – heavily processed along with a fishy aftertaste.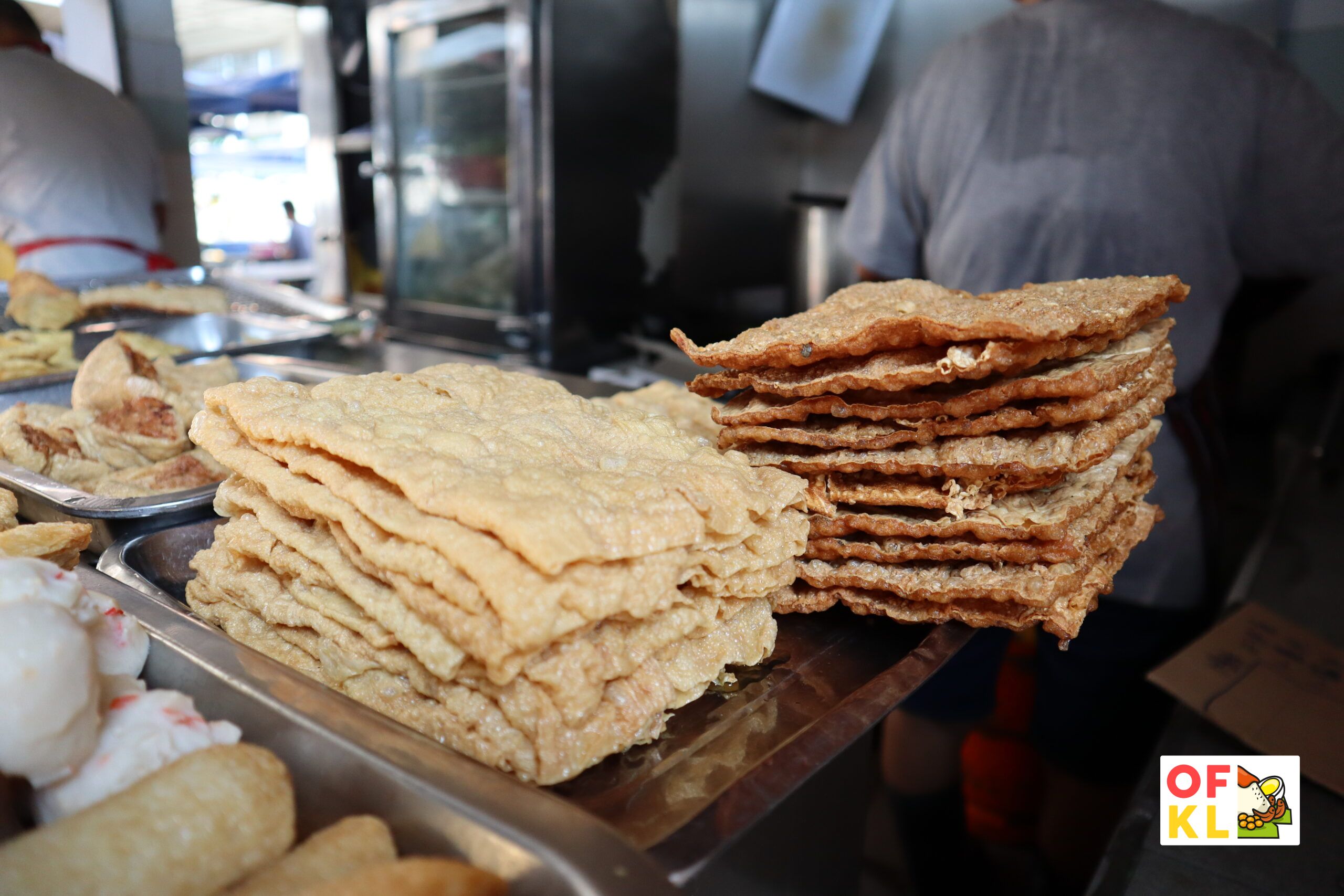 The stuffed eggplant and okra were okay in general and thankfully weren't too fibrous, which may prove to be a hassle when trying to tear it apart with your teeth.
I'd say one thing about their Hoisin sauce, though. Instead of the usual Hoisin oyster dipping sauce, it tasted more like the chee cheong fun sauce, where it slanted more towards the sweet side.
A bowl of curry was also given for us to dip our yong tau foo, and although it was slightly watered down, it still managed to retain its creaminess and spicy flavour throughout.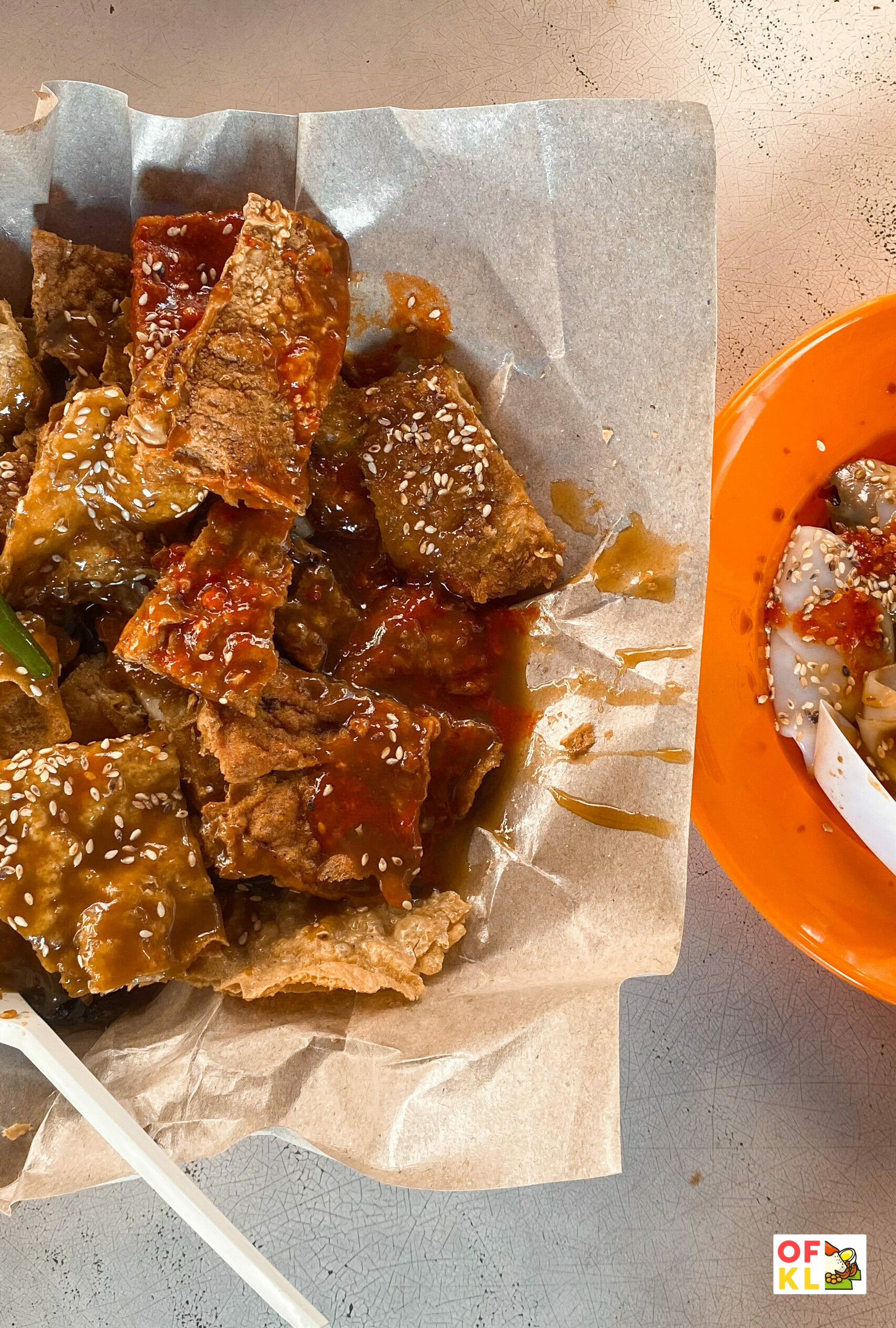 Overall, there's nothing to complain about the yong tau foo, except that I found it to be a bit unconventional with its serving style and how the Hoisin sauce tasted.
Moving on, we also tried the Chee Cheong Fun stuffed with sengkuang and small shrimps mixed in their special sauce.
The noodles were rather thin and though I found the filling odd initially, my tongue eventually got used to it after a few bites.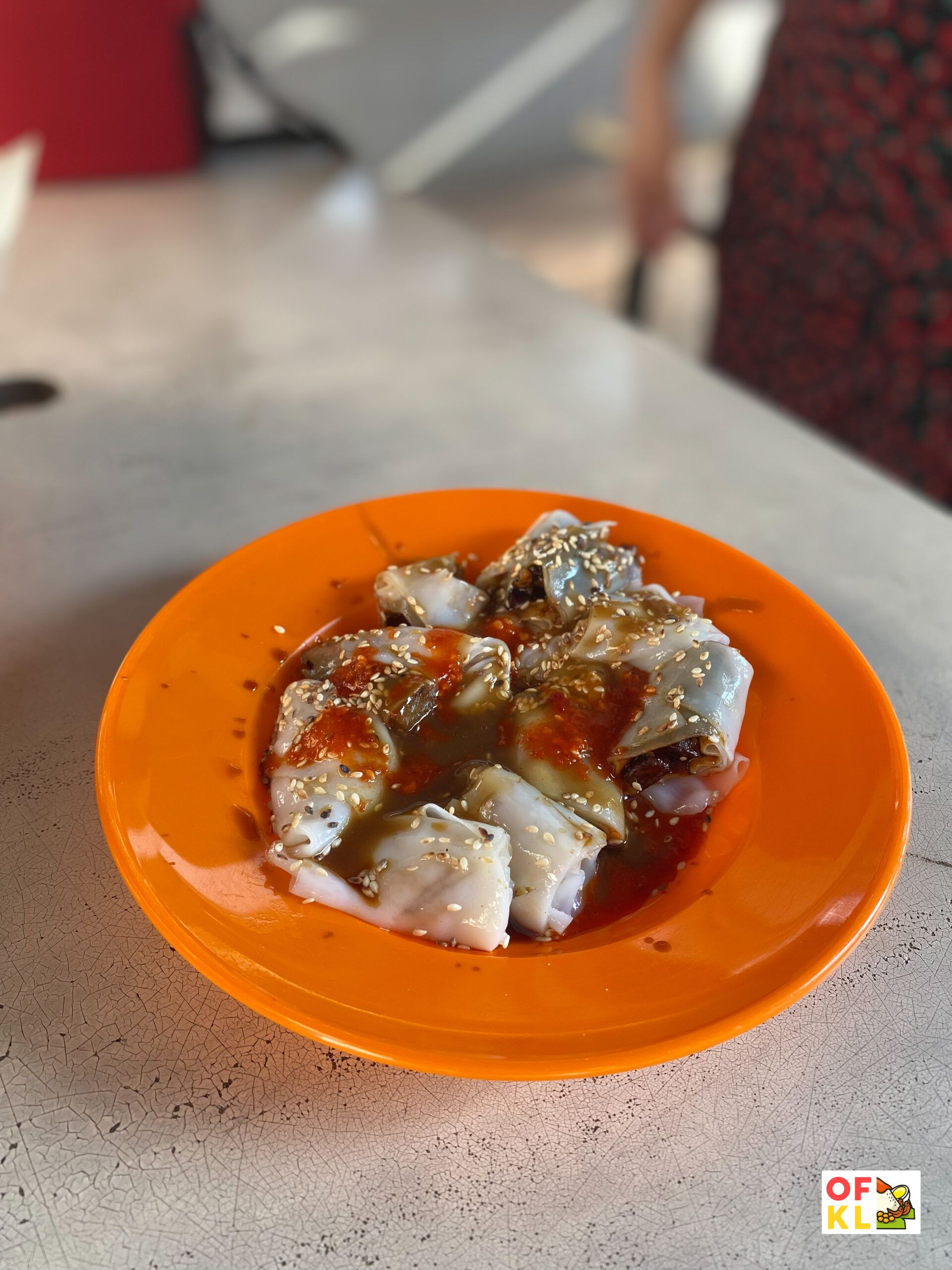 In a day and age where a cup of iced Chinese tea costs RM1.20, seeing yong tau foo being sold for just RM0.80 per piece was definitely an eyeball stealer.
Wanna take a guess of the total bill amount? It was only approximately RM25!
Is the food here worthy of an Instagram post? In our honest opinion, not quite.
Even if you do, chances are you'll be taking a photo of a mountain of food drowned in brown sauce, which isn't quite appealing visually.
Given the fact that the cooking area isn't quite spacious, asking for extra plating just for aesthetics would be too much to ask of them.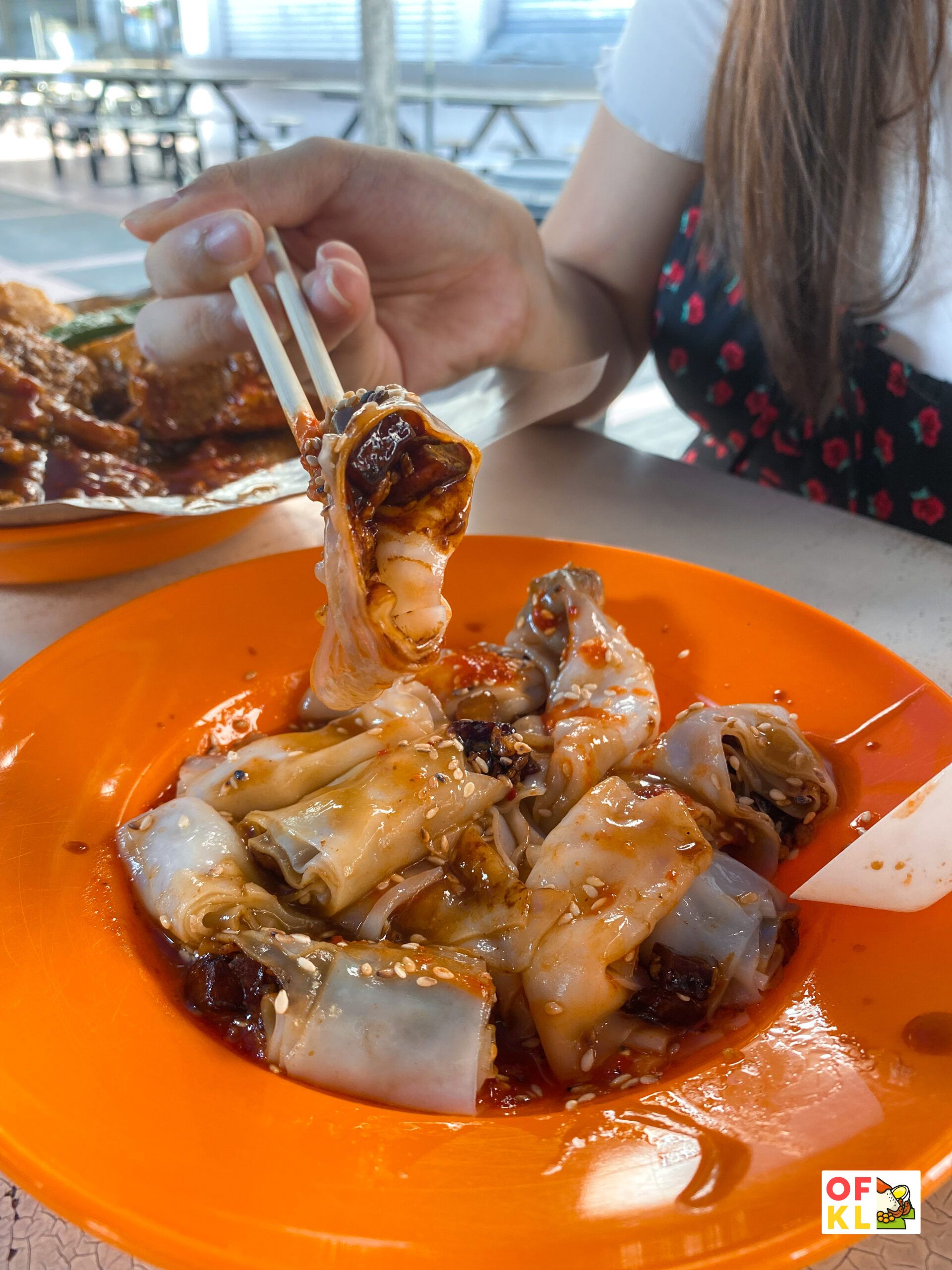 We went there at around evening time and the sun was still out in all of its blazing glory.
Since the eatery was located outdoors, we inevitably had to dine with the sun shining right into our faces.
However, it is still possible to find a shaded area. You just need to find the right spot.
Also, there aren't any fans around so bring a mini fan with you if you sweat very easily.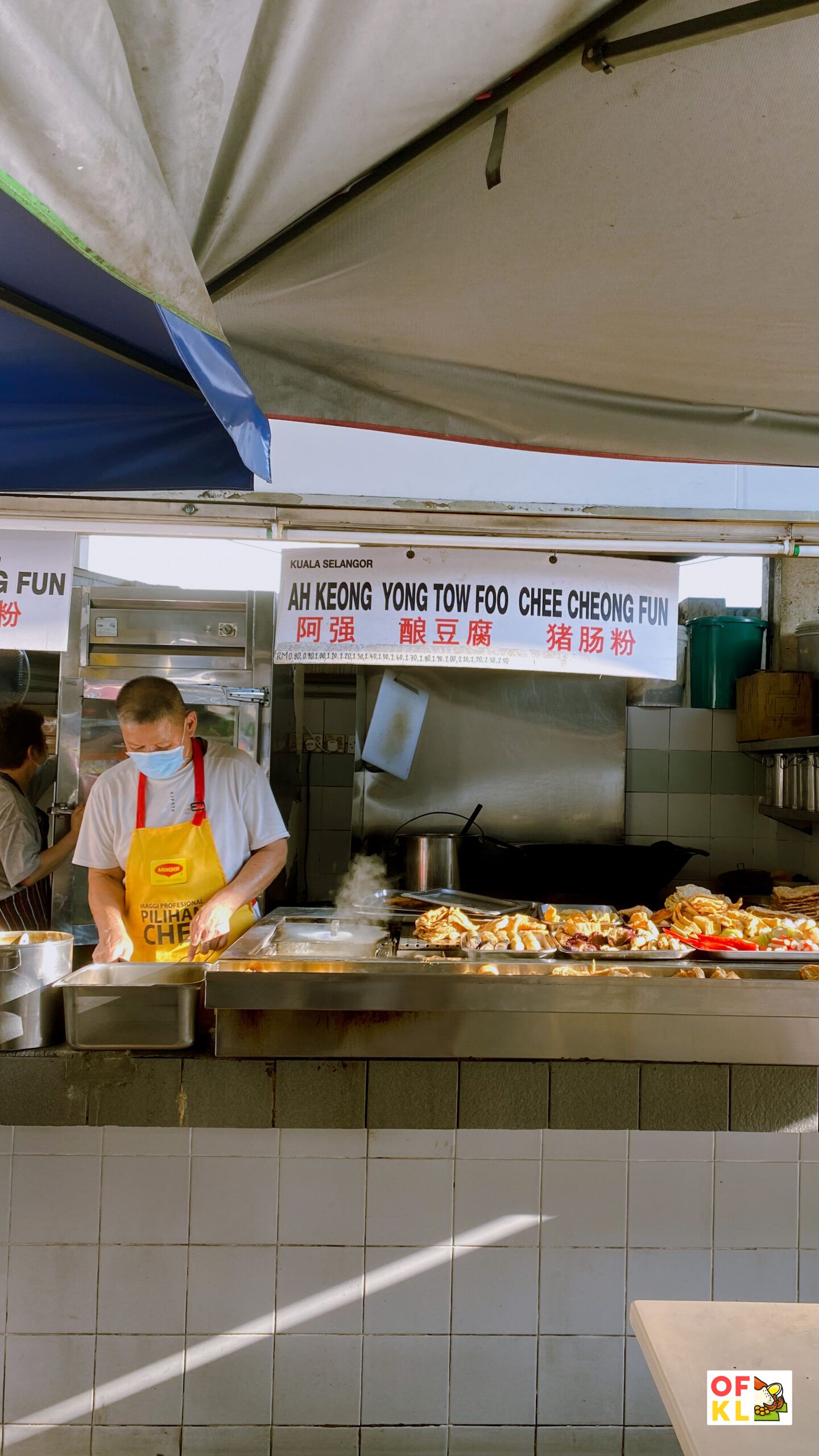 For a place located at an outdoor hawker area, I would say that the level of cleanliness was quite good.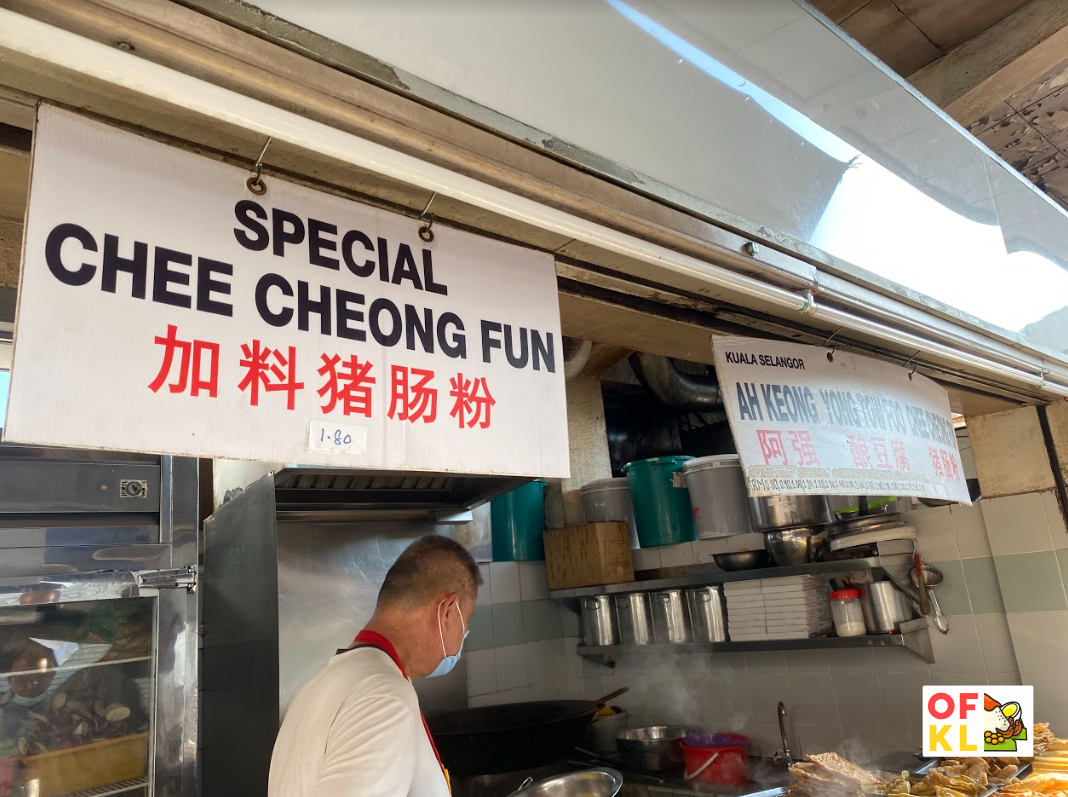 All the tables and utensils were wiped clean and the floor wasn't sticky with food residue.
There also wasn't any visible rubbish on the ground so it was quite a pleasant surprise as well.
---
---
Service overall was amazing and we were treated like VVIPs by Ah Keong and his wife.
In fact, he kept asking us if we had enough to eat, so much so that regulars told us that the phrase "tak cukup, tambah lagi!" has become his tagline.
But, if you are someone who only knows England (I mean English), you might struggle communicating with Ah Keong as he converses with his customers in Chinese and Malay only.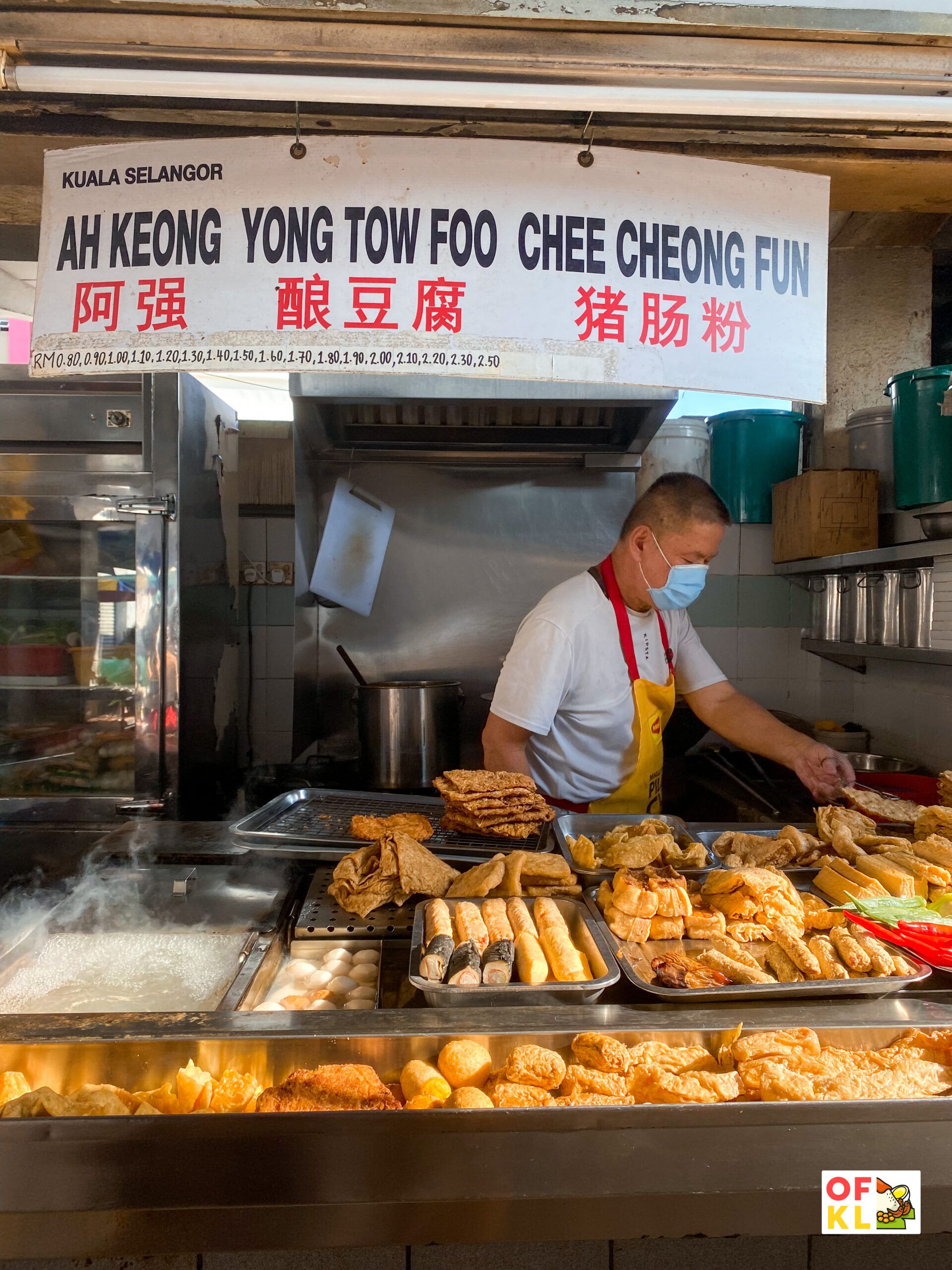 If you live in SS21, you'd probably know by now that the area is ALWAYS packed with people.
Thus, you may want to consider paying for parking inside Starling Mall if you don't want to "fight" with other drivers for a spot by the roadside.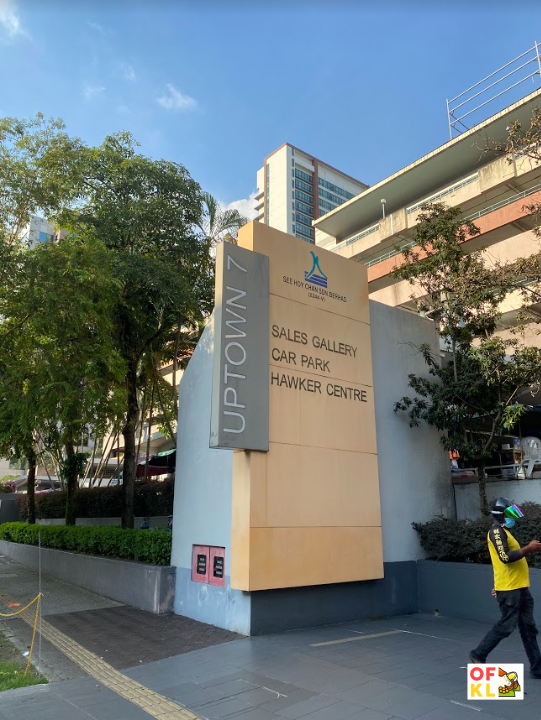 While the nearest LRT is a 25 minute walk away from TTDI, you can skip the walking and take the 506 bus to Damansara Kim (PJ630) to get to Starling Mall.
Aside from the typical yong tau foo ingredients, Ah Keong Yong Tau Foo also serves items commonly not found at most yong tau foo places such as cheese tofu.
Ironically, they did not serve paper-wrapped chicken and boiled dumplings, which are considered to be staples for yong tau foo.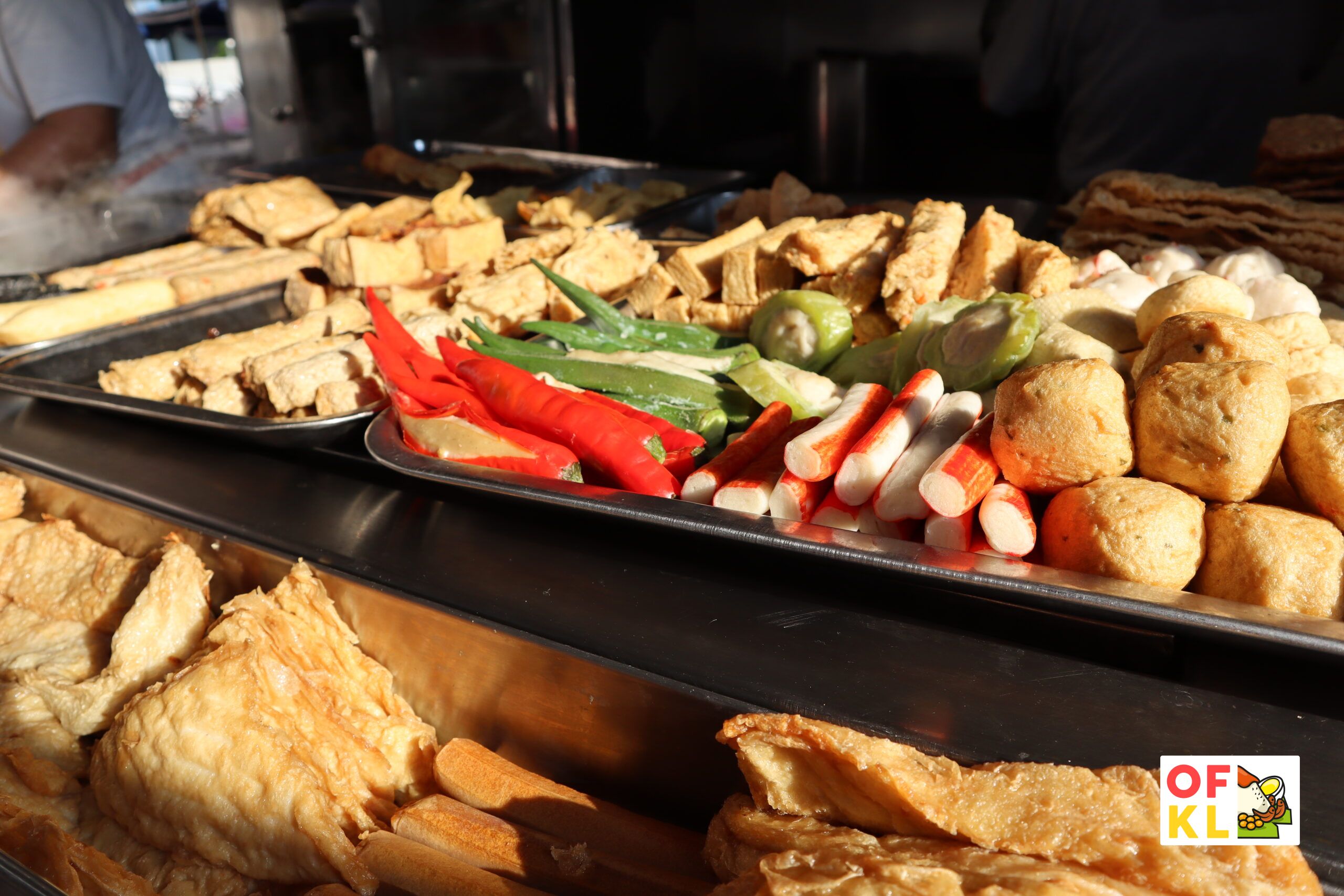 Although this might make the place come off as outdated and irrelevant, the place is still quite decent for those looking to enjoy a cheap and satisfying meal.
However, Ah Keong Yong Tau Foo only scores 3.5 out of 5 stars as we found the taste to be average and the sweltering heat we had to endure throughout our meal.
Bring your own tissues and hand sanitizer if you are very particular about cleanliness as most places don't provide them.
Also, make sure you have ample cash with you as Ah Keong does not accept any payment methods other than in cash for the time being.
Facebook: Ah Keong Yong Tau Foo
Opening Hours: Daily from 7am-12pm
Address: Uptown, Jalan Teknologi 3/1, Kota Damansara, 47810 Petaling Jaya, Selangor
Want more yummy food? Read this too: