Introduction
This week, I tried out what was probably the best beef noodle soup I've tasted thus far.
If you're one who always hangs around Petaling Street, you'd be familiar with Sin Kiew Yee Shin Kee Beef Noodle Soup, where it has long built its reputation as being the best in the area.
We ordered their two specialties for our meal – Dry Beef Noodle with Meatballs and Beef Noodle Soup with Sliced Beef.
I was quite sceptical about it initially as I didn't see the usual hustle and bustle, which didn't leave a good impression on me. My doubts only seemed to be reinforced even further when the food arrived, where the noodles looked rather plain to me.
But as they always say, "Don't judge a book by its cover", or in this case, the dish by its noodles.
And I was super glad to be proven wrong as I immediately fell in love with it upon taking the first bite of the sliced beef.
The meat was very tender and juicy, so much so that I couldn't tell which cut of the meat it was. Another thing that I loved about the meat was that it did not have the usual gaminess that would send one gagging. In other words, it was super fresh!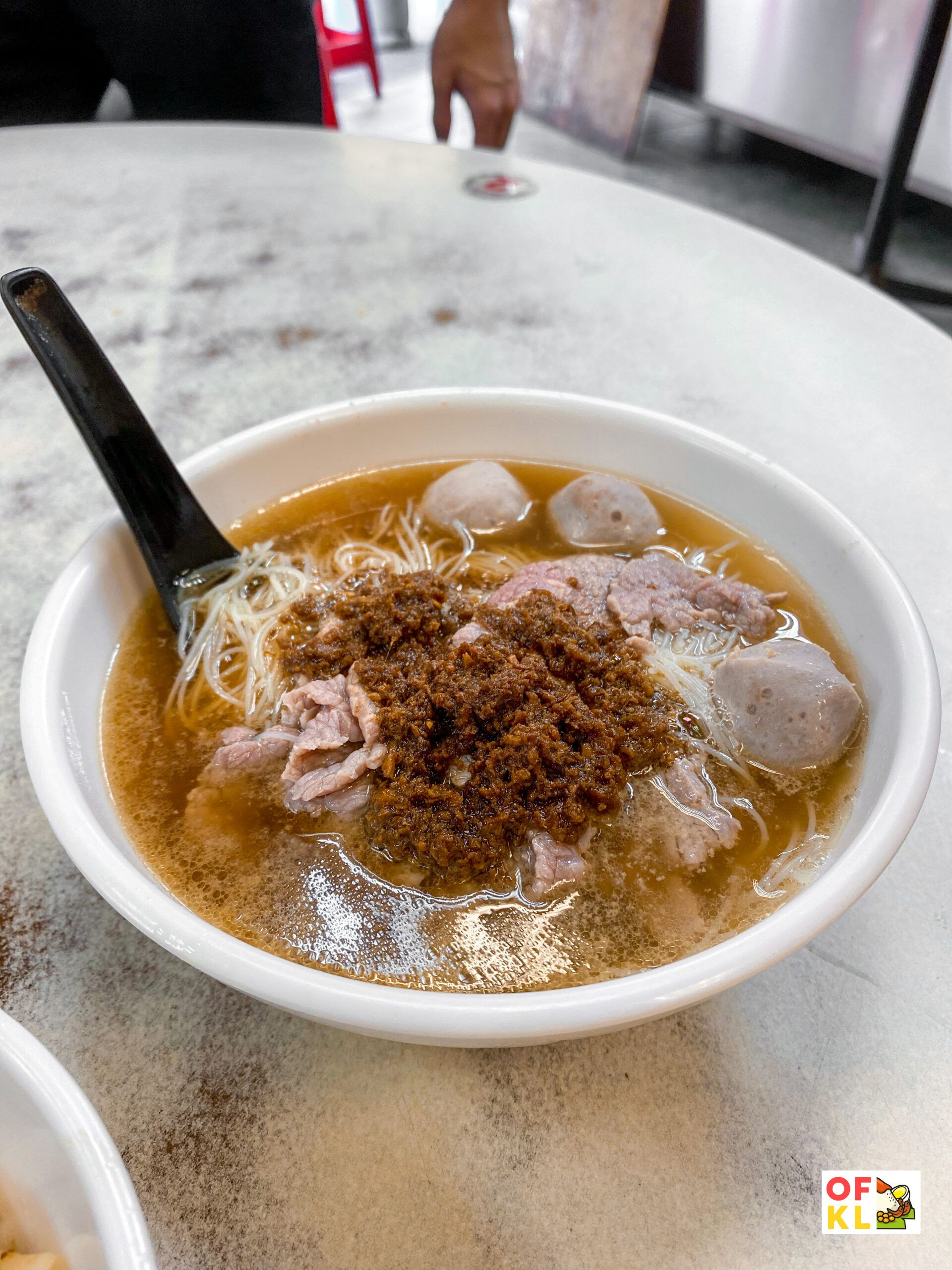 Unfortunately, the beef balls were quite disappointing as they tasted like commercially-made meatballs with lots of fillers and God-knows-what's inside.
As for the dry noodles, it was topped with diced beef which was marinated in soy sauce, adding much flavour to the dish overall. However, some in the team observed that the portion of the diced beef had shrunk.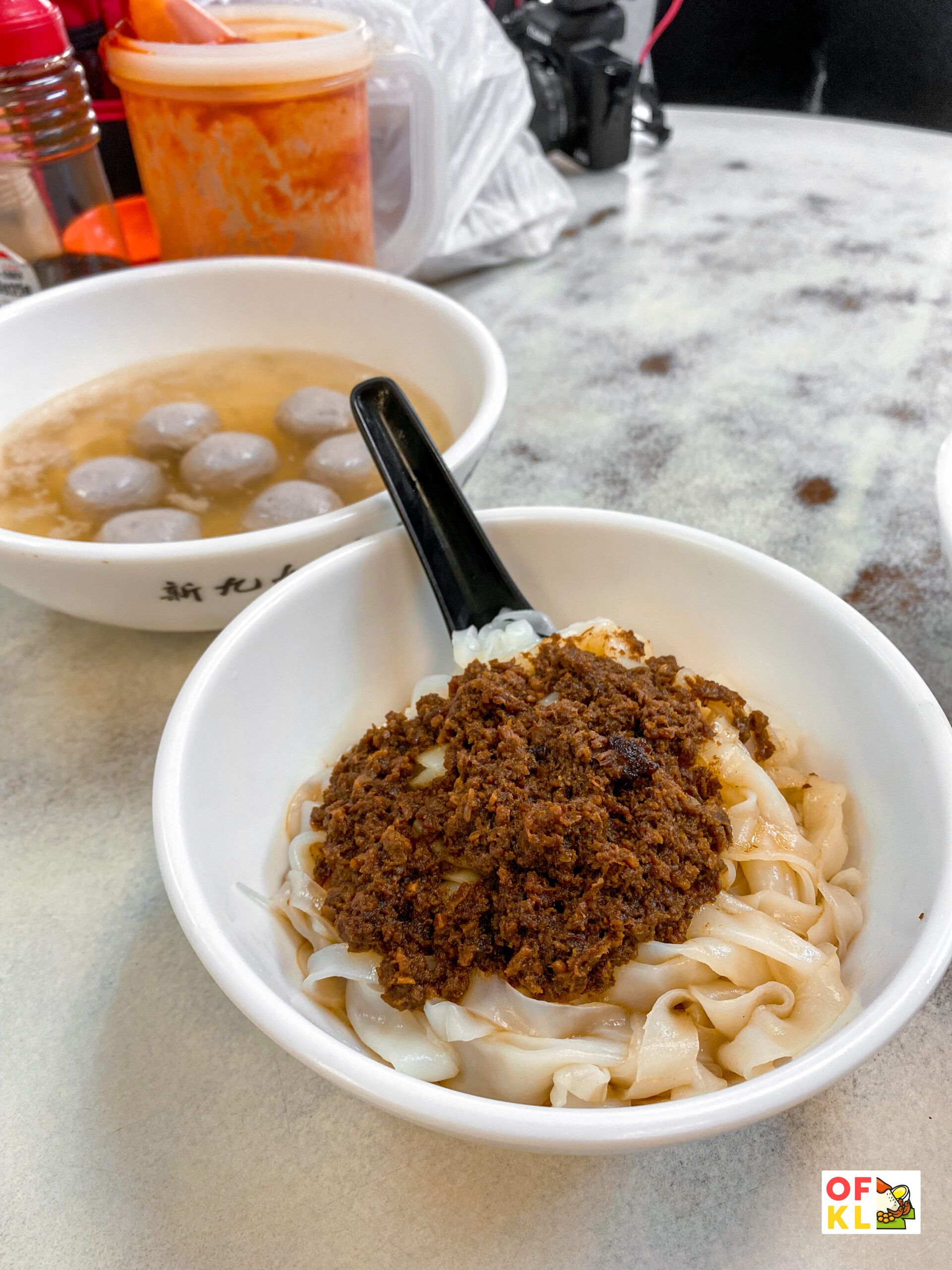 All of the food is priced at a flat rate of RM10, which is quite affordable in my opinion considering its quality. But I do highly recommend that you order their sliced beef instead of the meatballs.
Portion wise, it was just the right amount, where it wasn't humongous but neither was it stingy either.
As mentioned above, the presentation wasn't amazing as it looked like any other regular beef noodle.
But I think that as long as the food's good, it's still okay with or without a picture, right?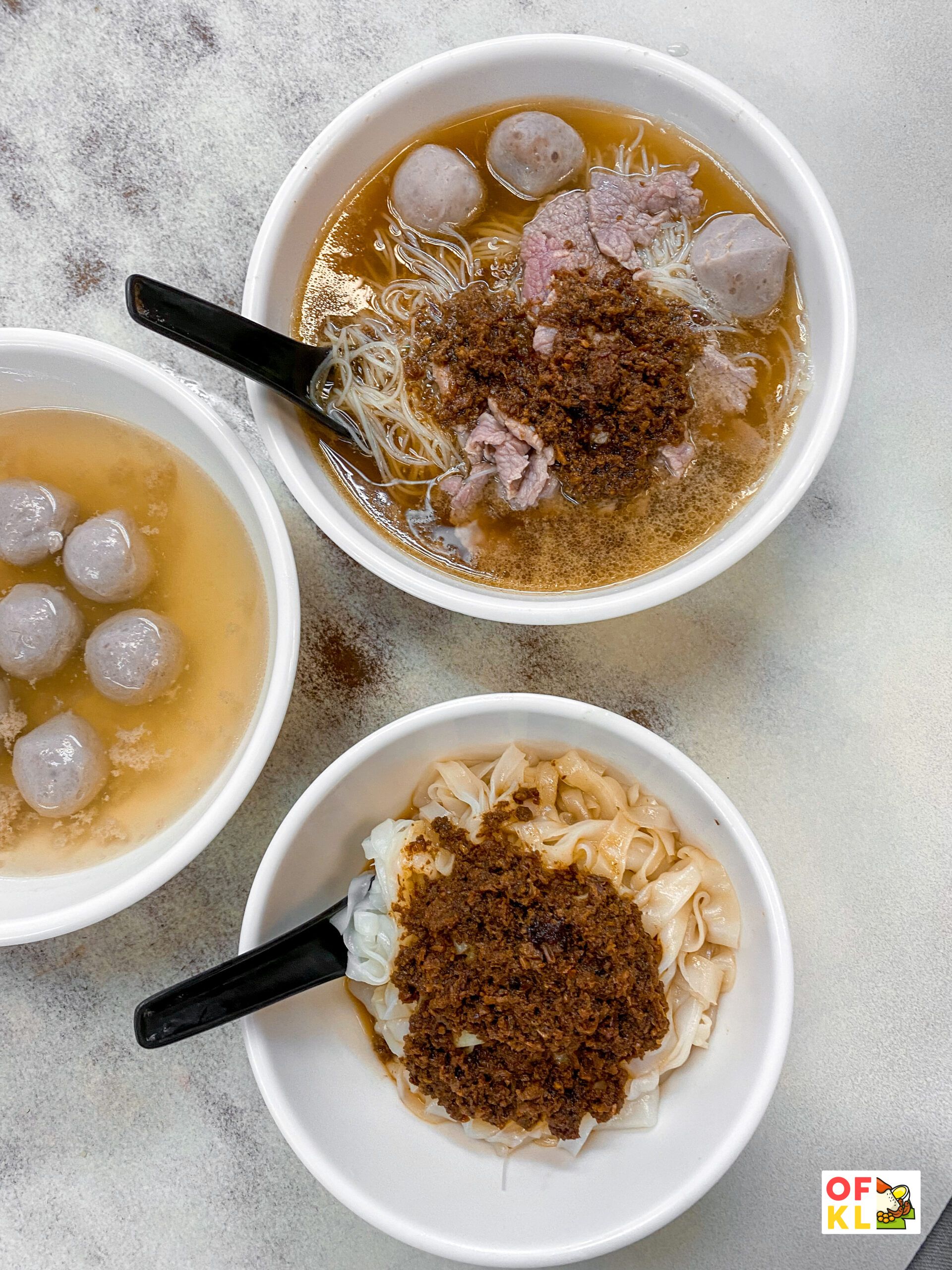 For a stall that has been opened for so many years, I was surprised to see its interior to be quite spick and span.
You can also tell that the tables and chairs are the sturdy kind as they have successfully weathered through the years without breaking apart. .
However, the table arrangement at the back was a bit tight due to space constraint. However, you are still getting air-conditioned seating with a clean environment, which is always a plus point despite the lack of space.
But as always, finding a table during peak hours will prove to be difficult, especially if you're not coming alone.
---
---
The atmosphere inside was great and everything was kept tidy and neat, making for a very pleasant dining experience.
I really loved the service here, especially the little gestures the servers do when they are interacting with you.
For example, the man who served us received money with one arm extended while the other hand was resting on the elbow part of the extended arm. He even thanked us for paying and walked away with a slight bop.
I also loved to see the teamwork between the chef and server, whom I presume are a father-and-son duo.
With Petaling Street located at the heart of KL, it's very easy to get there by LRT or MRT, but be warned of horrendous jams and parking issues.
All in all, there was absolutely nothing to complain about. Everything was pleasant from the food to the service!
Do note that you will not be able to pay with e-wallets as only cash is accepted here.
Facebook: Sin Kiew Yee Shin Kee Beef Noodles
Opening hours: Daily from 10:30am – 6pm
Address: 7a, Jalan Tun Tan Cheng Lock, City Centre, 50000 Kuala Lumpur, Wilayah Persekutuan Kuala Lumpur
Want more noodles? Read this: