Ya'll already know that this review will be controversial because some of you out there are die hard llaollao fans.
But I'm here today to just honestly make a comparison between llaollao, a froyo that has been in the heart's of Malaysians for a very long time, and Yolé, a froyo that recently entered the Malaysian market.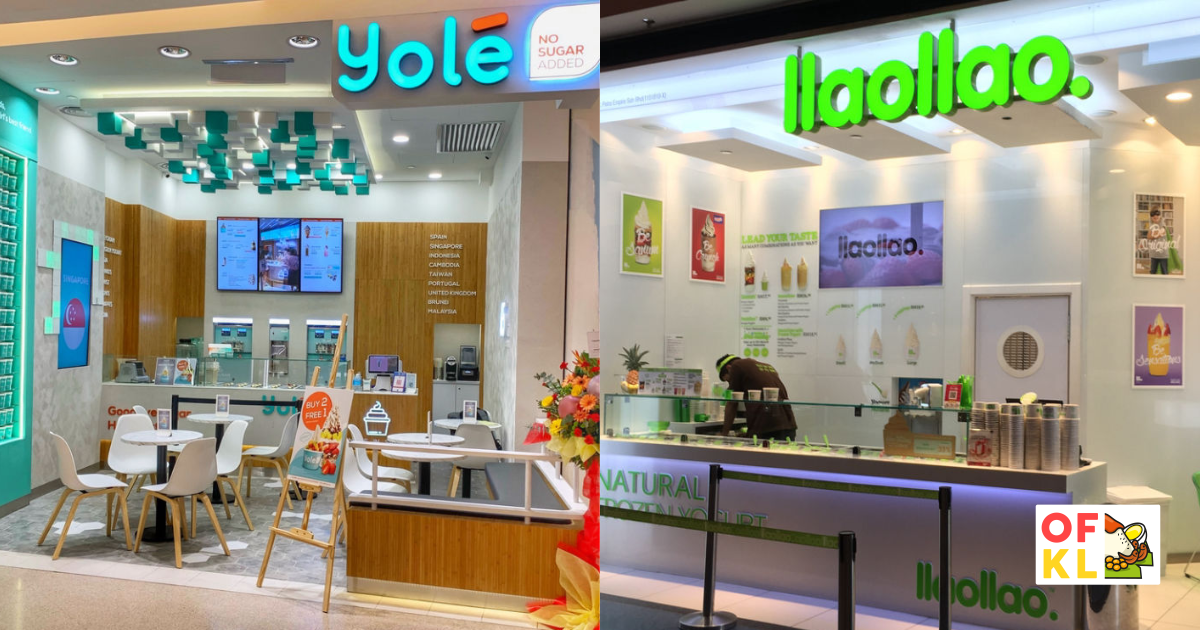 One green, one blue, both Spanish. This already sounds like a party.
How these two froyo parlours work is that, you get to choose your cup size (yogurt cup size, you pervert), then add on toppings that the cup size offers at the price point.
Both cup sizes and corresponding additional toppings vary:
llaollao – (S) 1 topping RM13.90, (M) 3 toppings RM17.90, (L) 3 toppings RM20.90
Yolé – (S) 1 topping RM12.50, (M) 2 toppings 15.90, (L) 3 toppings 19.50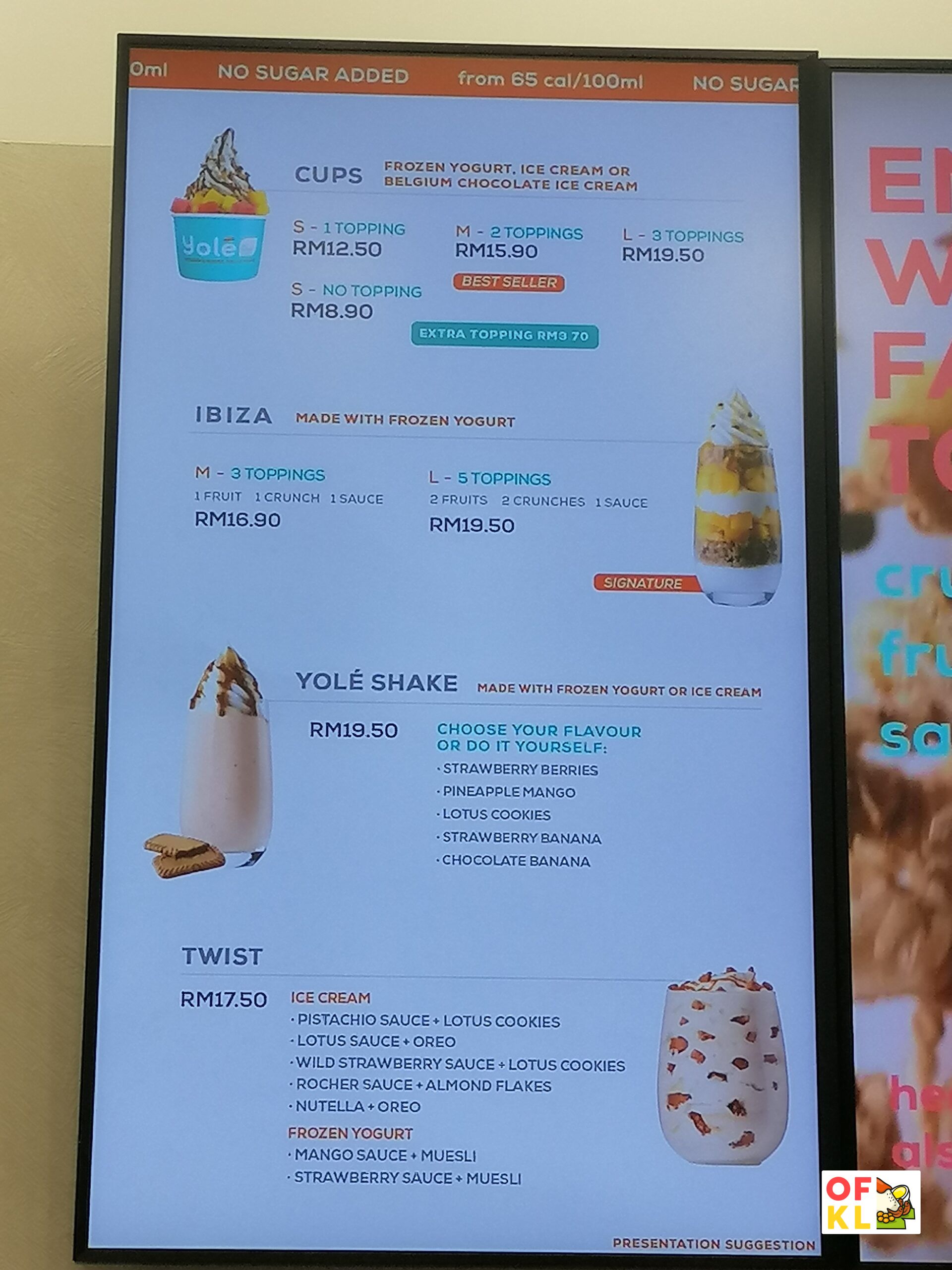 We decided to compare the two with their Medium sized cups and right off the bat, Yolé's cup was much smaller in size compared to llaollao. But that's also justified since Yolé's Medium costs less than llaollao's.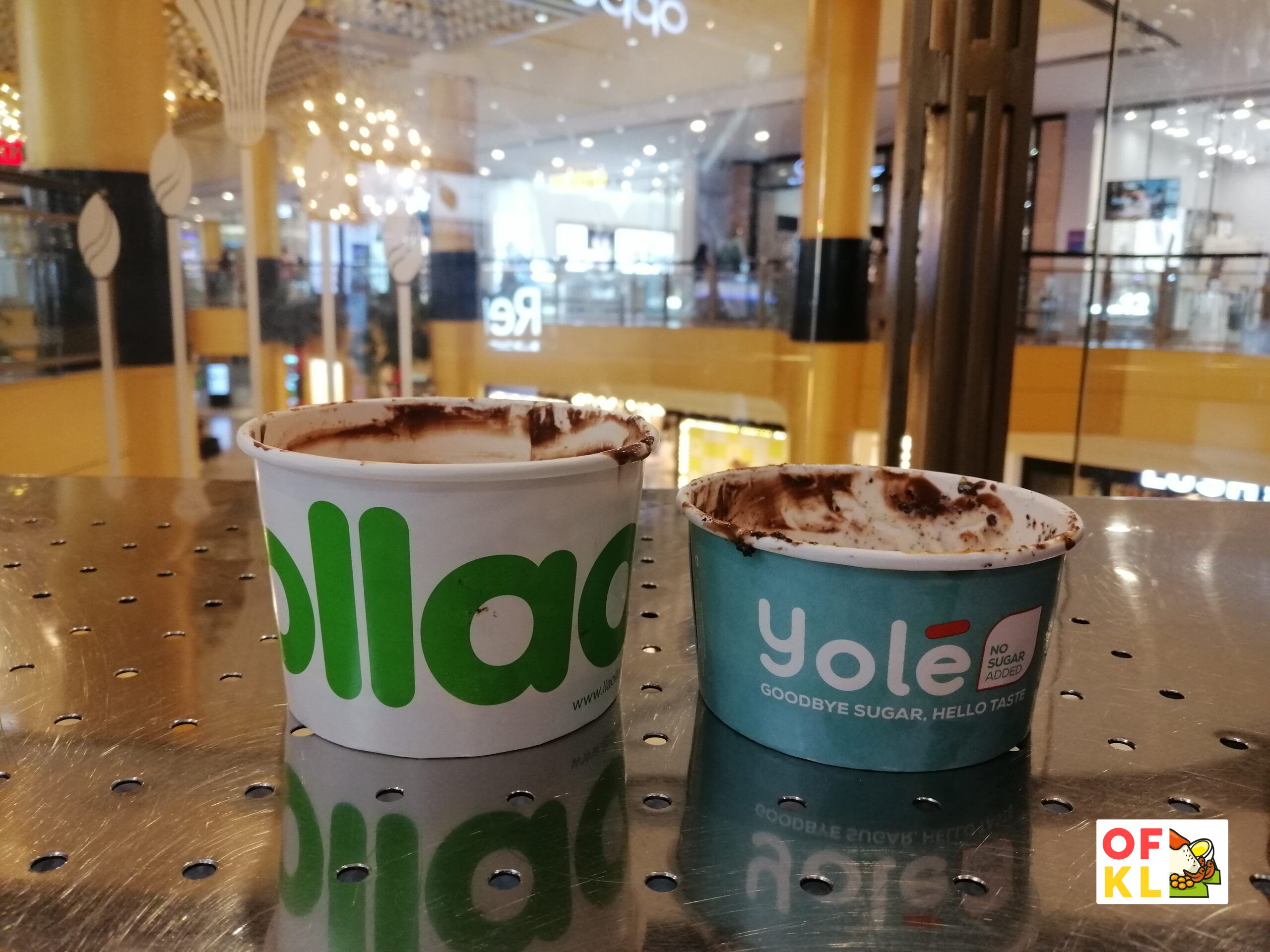 The amount you are getting at llaollao is also more than Yole's, so again, the price is justified.
At llaollao, you only get one kind of base, which is, well, yogurt.
But at Yole, you get to choose different bases where they give you options like, froyo, plain ice cream, or chocolate ice cream.
Let's talk food
So to compare them both on the same benchmark, we got the yogurt base at Yole.
Let's talk about the taste first. Yolé's froyo is way much milkier, making its consistency creamy. When you eat it, you know that its base is straight up milk.
I mean, even on their website, they call themselves an ice cream brand so it might be that even their yogurt has the consistency of ice cream.
Whereas, if you have been eating from llaollao long enough, you would know that their froyo is more sour. It is also less creamy in comparison, and also, dare I say, sweeter.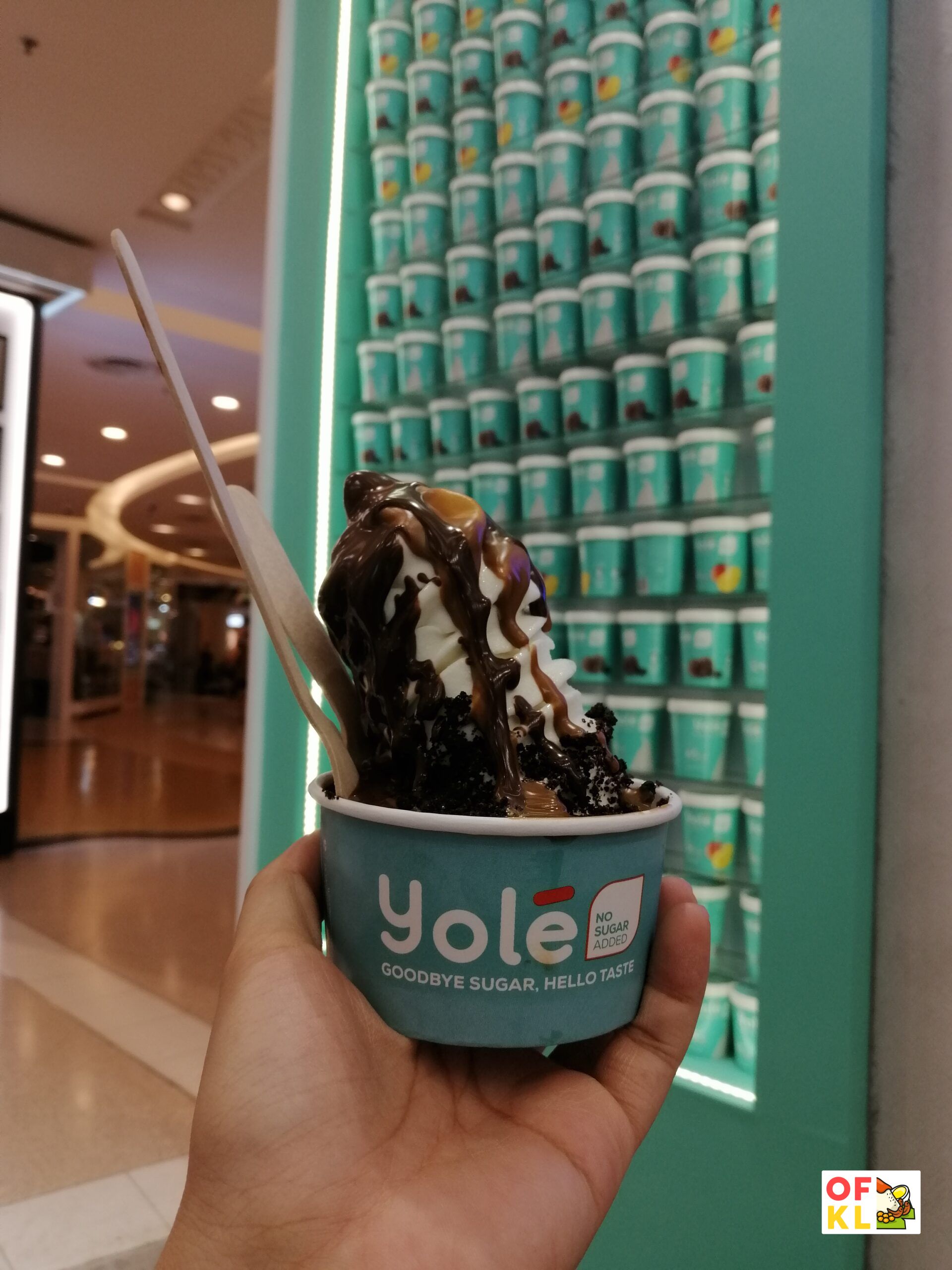 Then again, Yole pledged to serve their products with less sugar and calories, with only 65 calories per 100ml serving. This explains why Yole's flavor was more mild too.
Topping bonanza
Moving on to their toppings. I have to say, Yole wins in topping selection. Just look at the array of choices they have for dry toppings.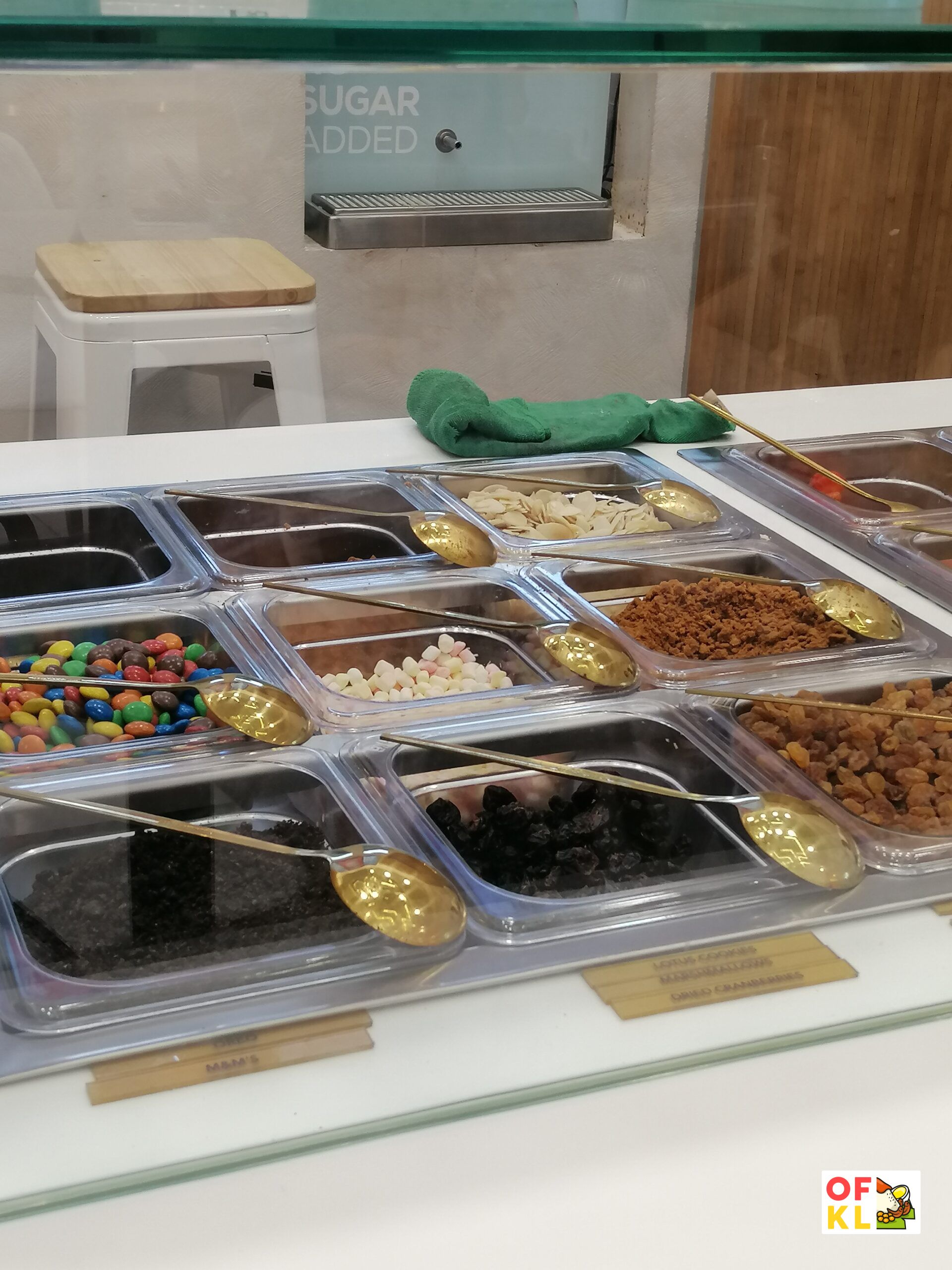 Like girl, they even have rose lychee boba and basil seeds in their array. All in all, they have about 15 dry topping selections, and 9 drizzles.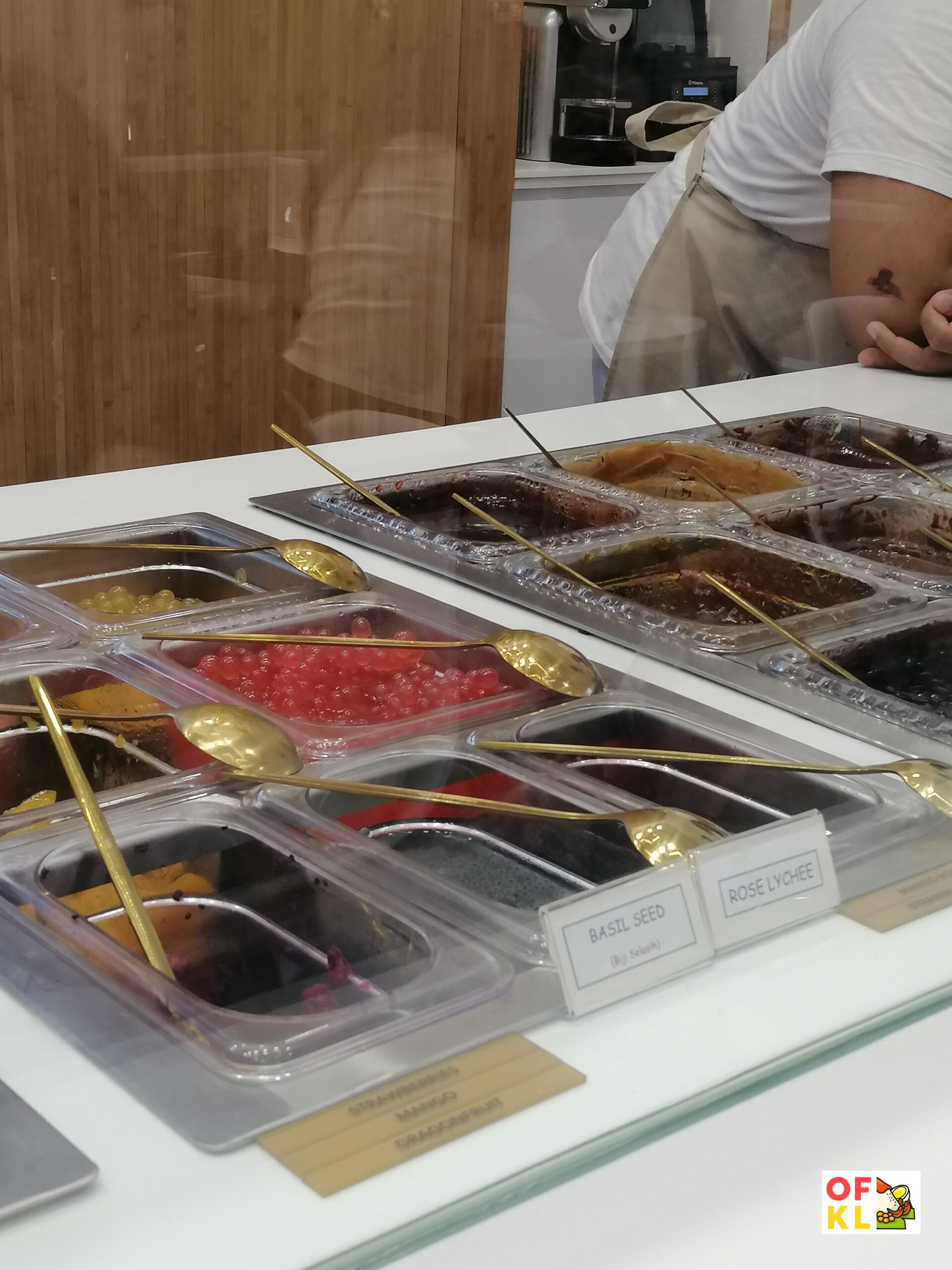 Although llaollao does have lesser choices, all of their toppings are commonly loved by us which is already good enough to satisfy our cravings.
So, once again, to compare both on the same benchmark, we tried to order almost the same toppings from both places.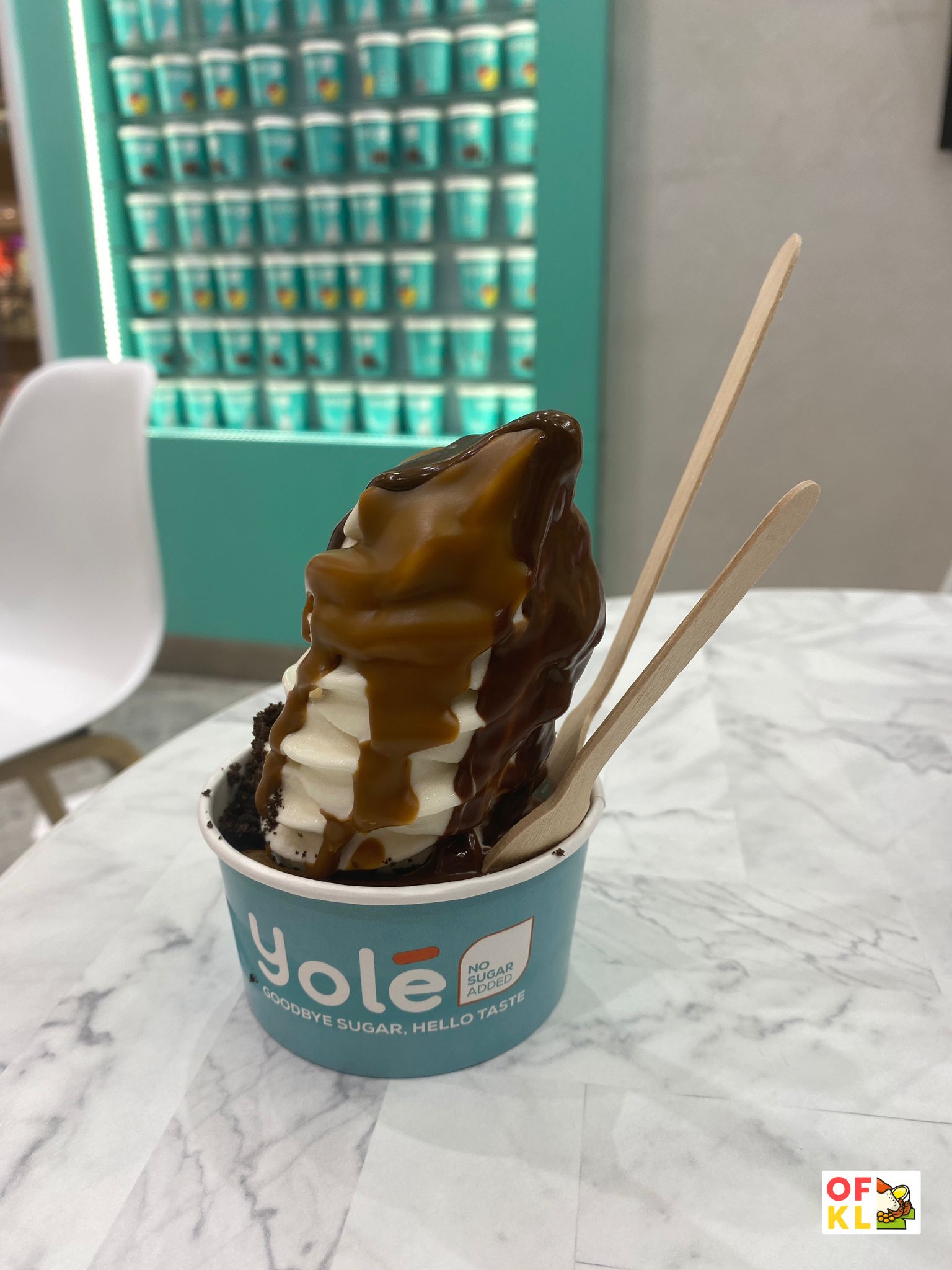 We got a chocolate drizzle and oreo crumbs for our Yole cup. As for our llaollao cup, we picked the chocolate and hazelnut drizzle, as well as the mini cookies. Bear in mind that the Medium size at Yole only warrants 2 toppings.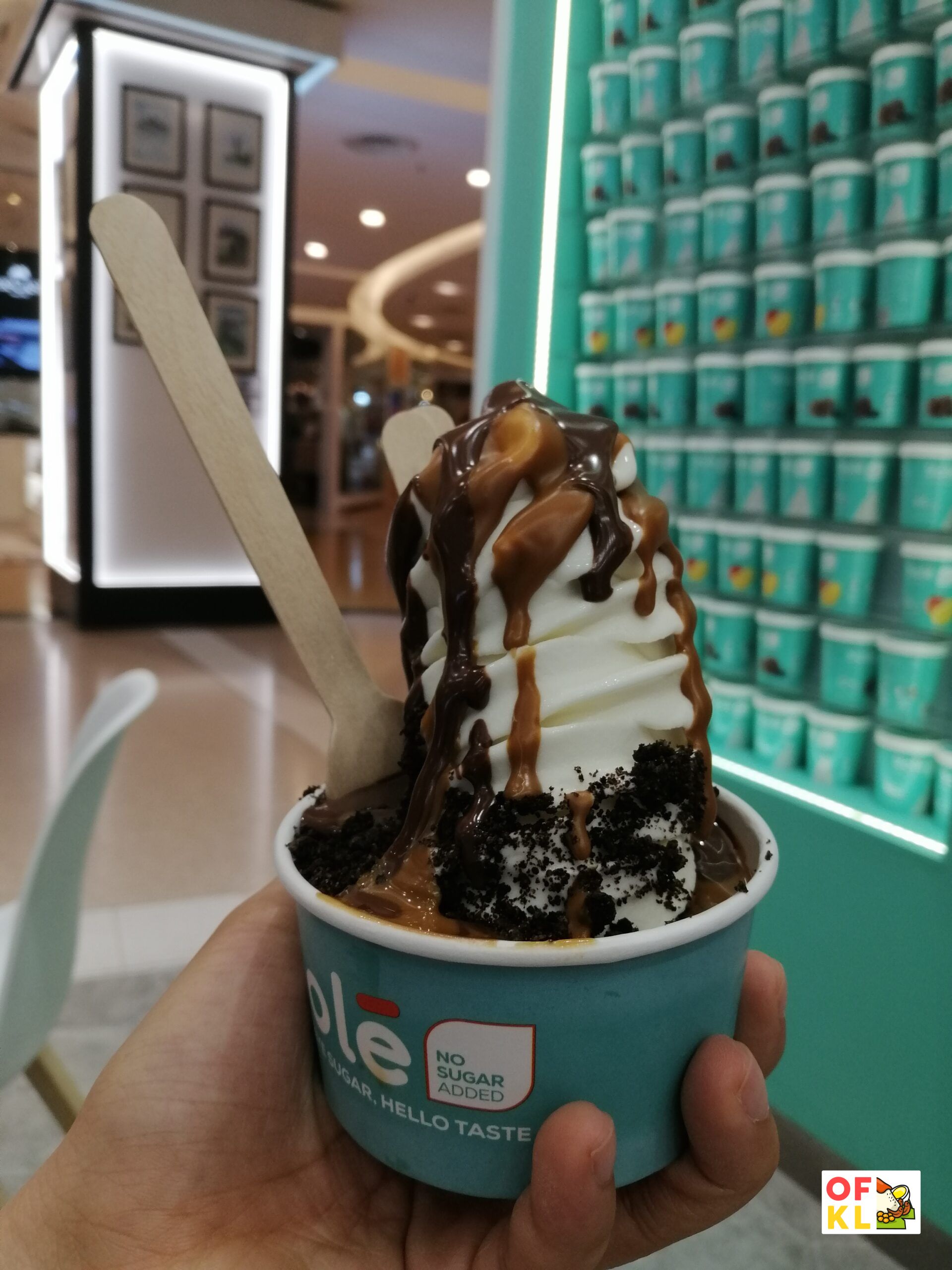 You would see, however, in our pic that we have an extra biscoff sauce in our Yole cup. That's because our server forgot and put in the wrong one but managed to catch herself early enough to switch to the chocolate sauce.
Not that we mind. The more, the merrier, ya know?
I won't comment much on the taste of their toppings, because it's the same everywhere you go.
Chocolate sauce from both sides have the same consistency and taste, so that's that.
What I would say though, is the amount that you are getting at llaollao is probably 3x more than what you would get at Yole.
Just look at how our cup is flooded with sauce. We could barely lift up our spoon because everything would just topple over.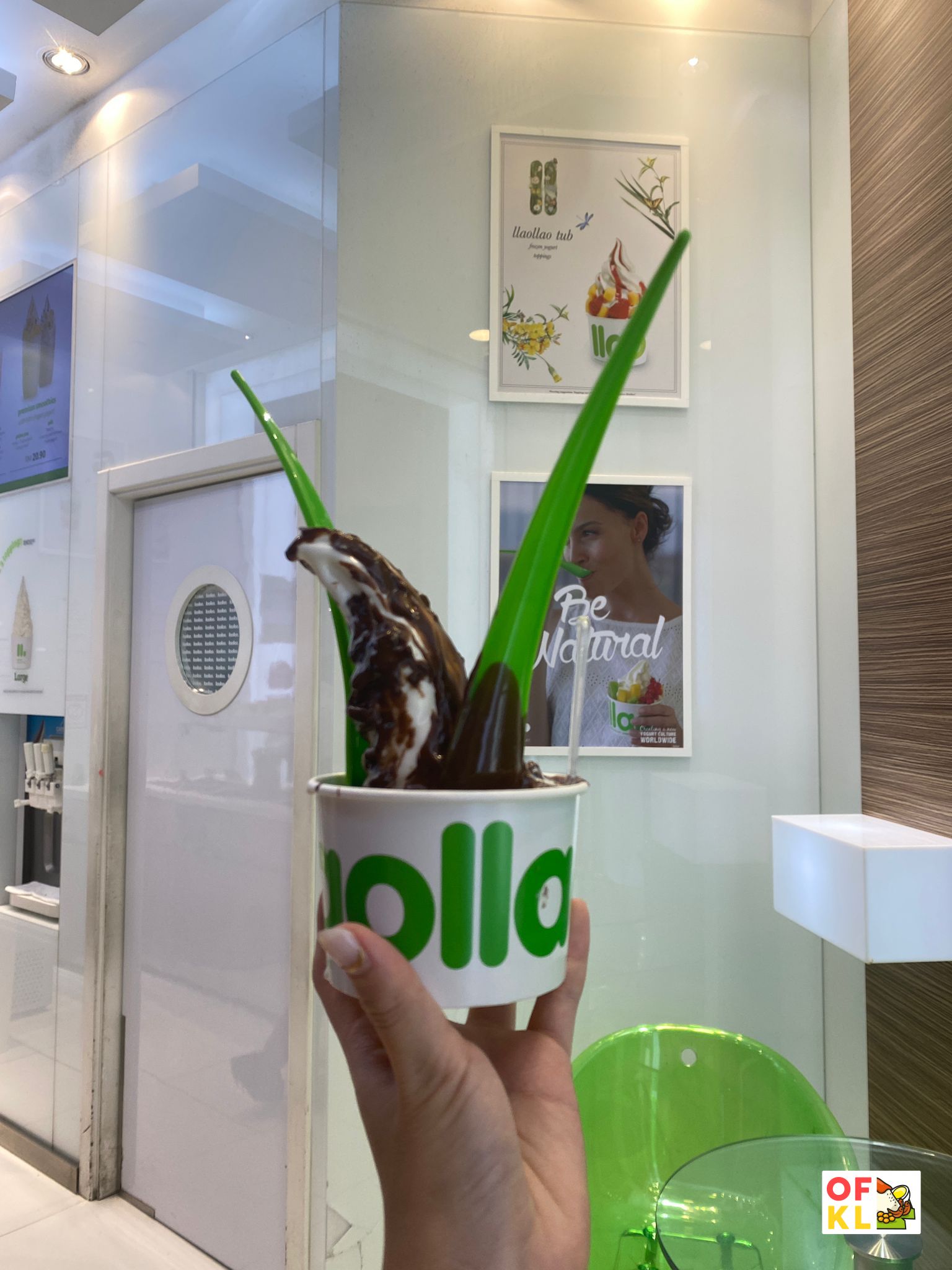 Granted, our Medium llaollao gives 3 toppings whereas the Medium Yole gives only 2 toppings. But as we were observing our server, we found that servers from llaollao scoop more times that Yole's does.
---
---
My one complaint…
1 thing I want to complain about Yole is their wooden spoons. Personally, I think that wooden utensils have that woody taste that seeps into whatever you're eating.
And it is also way much coarse compared to a plastic spoon like llaollao's, so the lick-ability of the Yole spoon is definitely lower.
But, in this day and age where sustainability matters, what can I say? Of course, Yole's wooden spoon is more eco-friendly.
Overall
I can't say for sure which is better. So here is a list of pros and cons.
| | | |
| --- | --- | --- |
| | llaollao | Yole |
| Pros | Servings are larger than YoleMore yogurty Very generous with toppings | Less sweet, less caloriesYou don't have to line up hereCreamier, silkier, milkierWider topping selection |
| Cons | More expensive compared to YoleAlways out of toppings | Much smaller in serving sizeNot so generous with toppings |
In my opinion, just based on the Medium cups we ordered, I definitely feel that llaollao is more worth it. Just the illusion of the bigger cup size and the extra 1 more topping makes its price acceptable.
It is all relative to your own preference. Both places are selling different things. If you want a froyo, then go to llaollao. If you want a froyo-ice cream hybrid, then you could try Yole.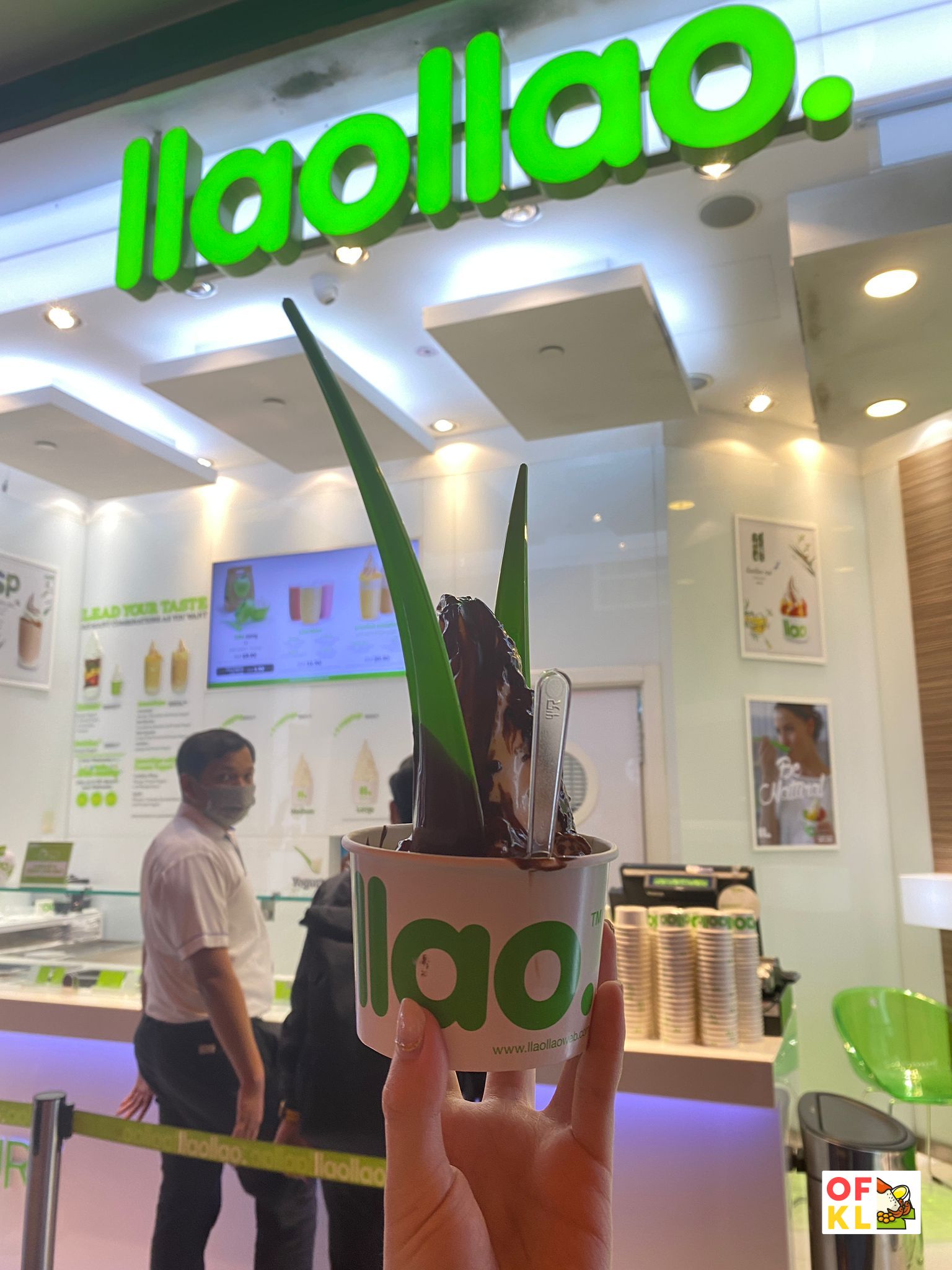 All in all, both get an 8 out of 10 from me, just because they are special in their own ways and no one is better than the other.
I hope this piece provided you with some insightful info. Till next time!
Want more food reviews? Click here: