Most of the hotpot places we go are mostly the same. Same kinds of meats, fishballs, drinks and whatnot.
Everywhere you go, the buffet array is the same. Just basic.
Well, if you are on the hunt for some hotpot buffets with certain special services and hotpot ingredients, put these 4 recommendations on the top of your list the next time you want to go for a hotpot buffet.
Fei Fan Hotpot
Representing the Hong Kong flavour is Fei Fan hotpot that has captured the hearts of Malaysians since its entry.
Fei Fan Hotpot is owned by CPI Food Concept, under the same ownership as the well-known BBQ buffet place, ROCKU Yakiniku.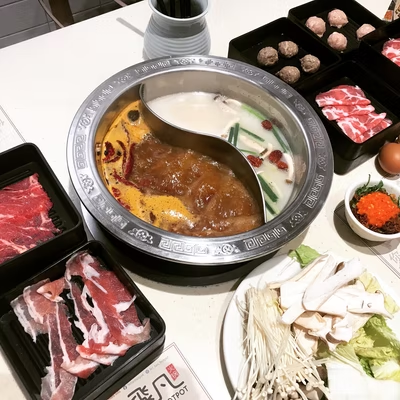 This place is good for its homemade specialty meatballs and shrimp dumplings that are savoury and fresh to the taste.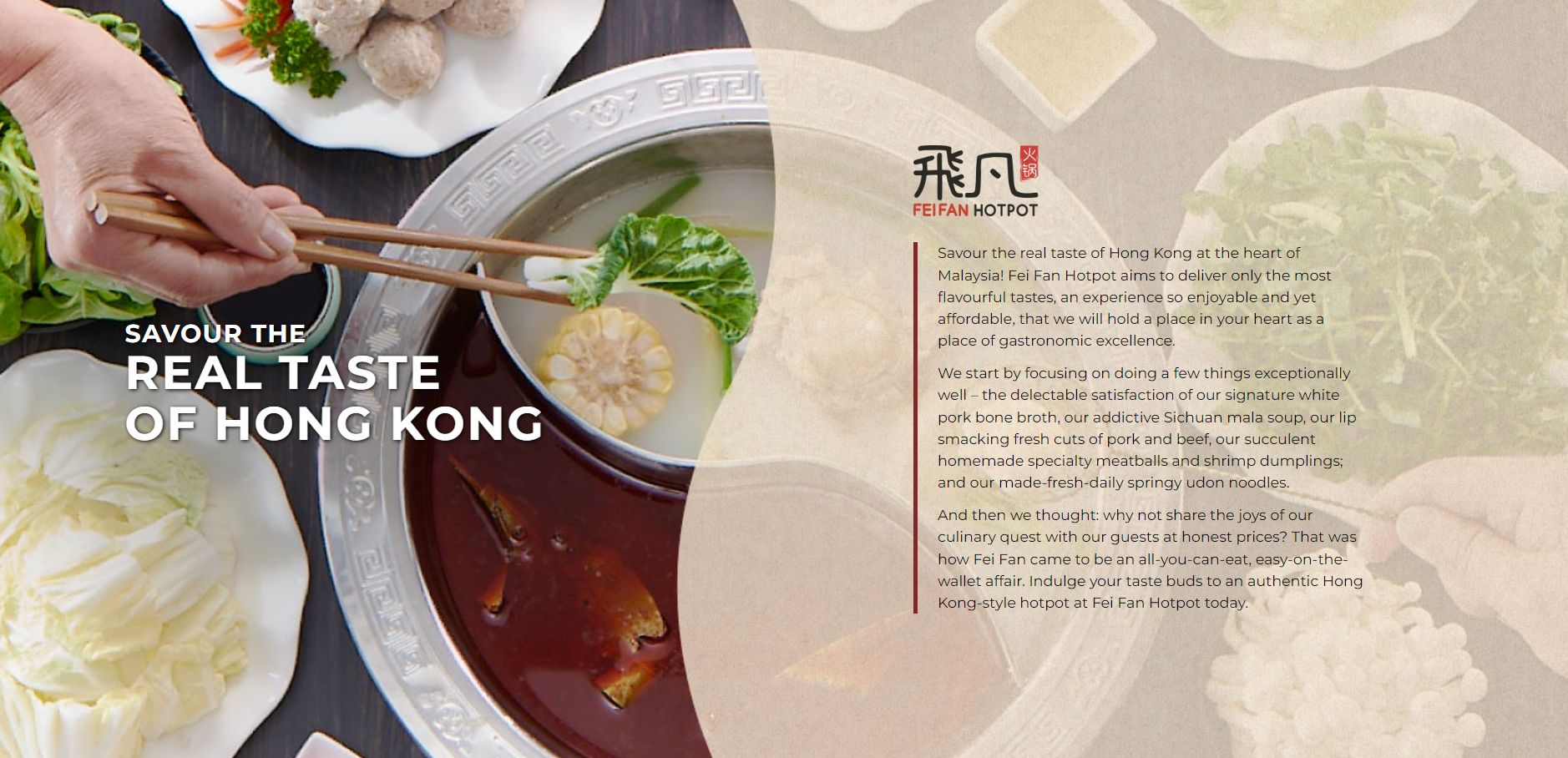 Students especially frequent this hotpot because they are entitled for a 20% discount from 11am-5pm on weekdays.
Birthday boys and girls can get to eat for free if dined here within 3 days before or after the actual birth date, and with 3 more paying adults.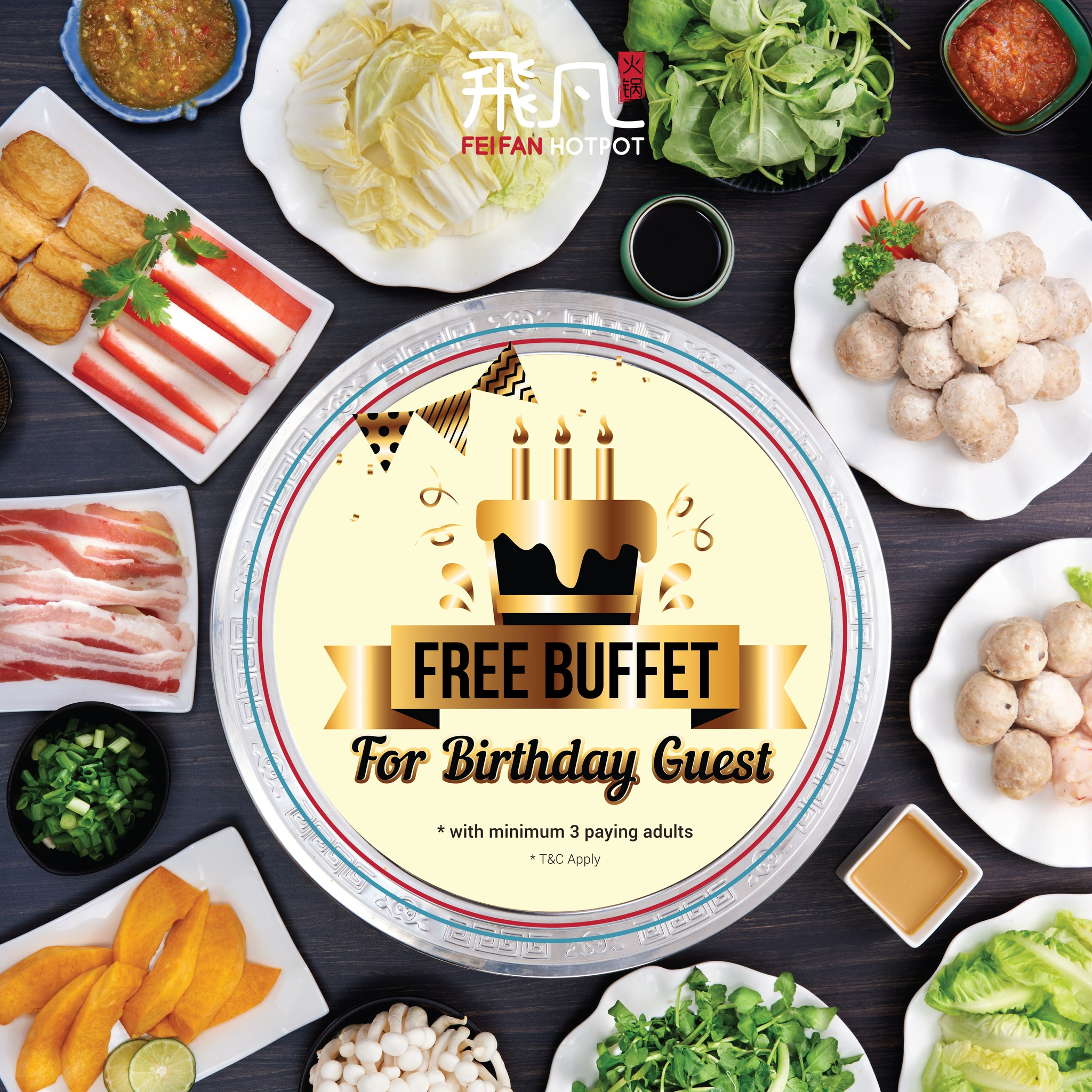 Here, you are looking at a bill of RM45.90++ per person during dinnertime.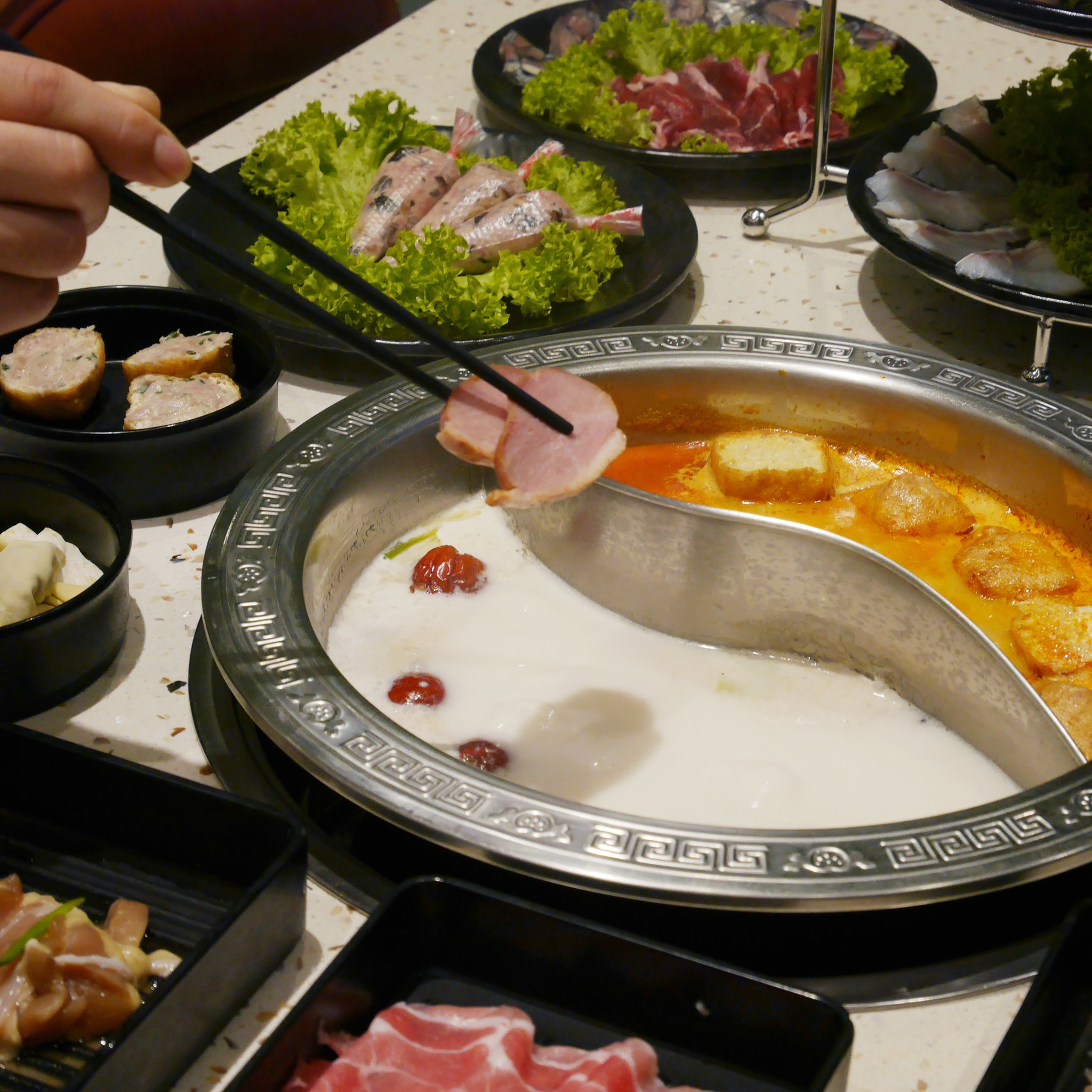 Facebook: Fei Fan Hotpot
Instagram: @feifanhotpot
Opening Hours: Daily from 11am-10pm
Address: Various outlets at SS15 Courtyard, 163 Retail Park, 1Utama, Paradigm Mall, Setia City Mall and IOI Puchong.
---
---
SHABU-YO
SHABU-YO serves various types of meats, vegetables, rice and noodles that caters to every customer.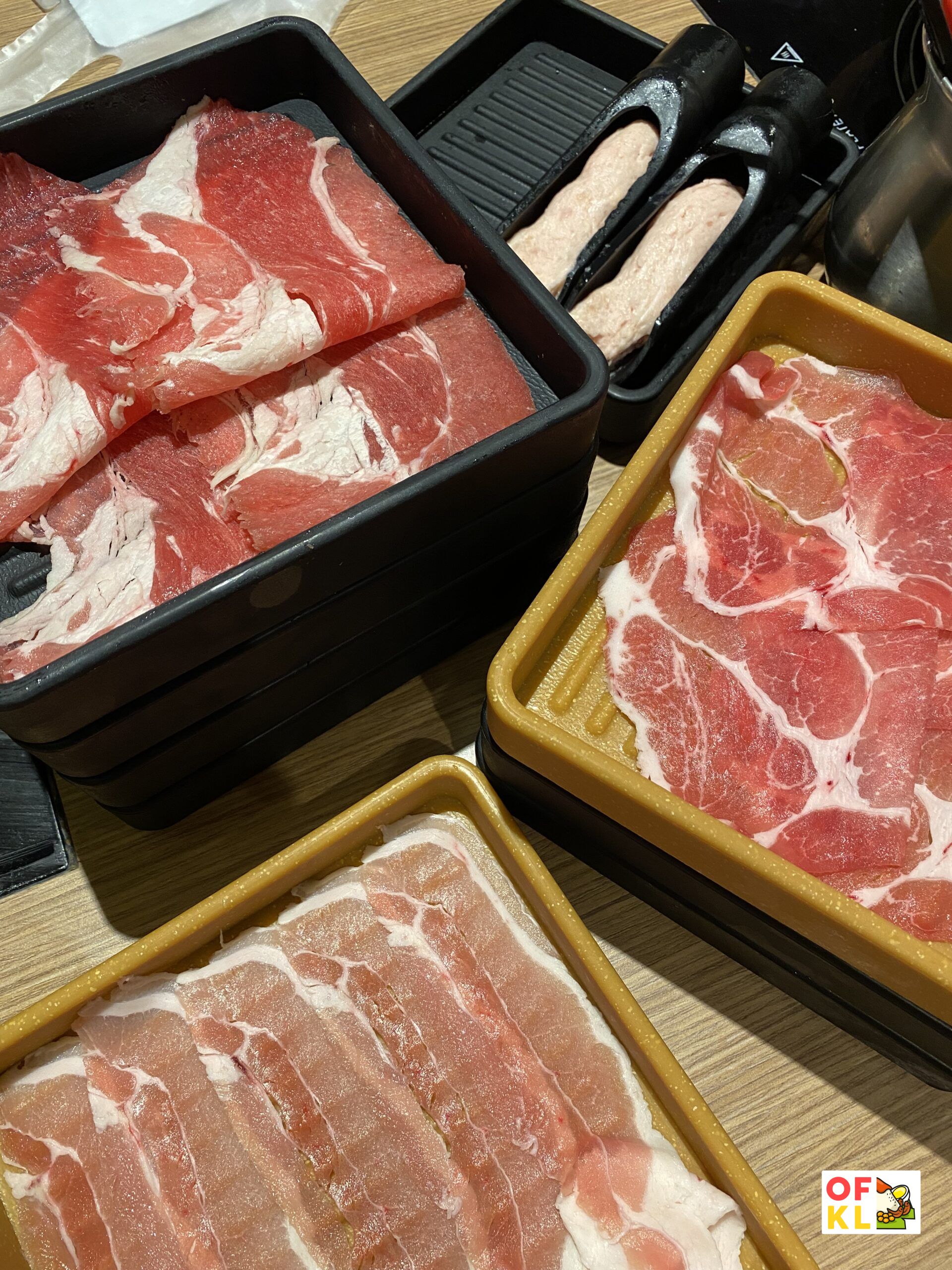 But beyond that, they pride themselves in their excellent "only one" customer service so that all needs are tended to at every moment. In other words, each table gets their very own designated server.
To top that off, SHABU-YO, unlike many other shabu-shabu places, has a special waffle bar!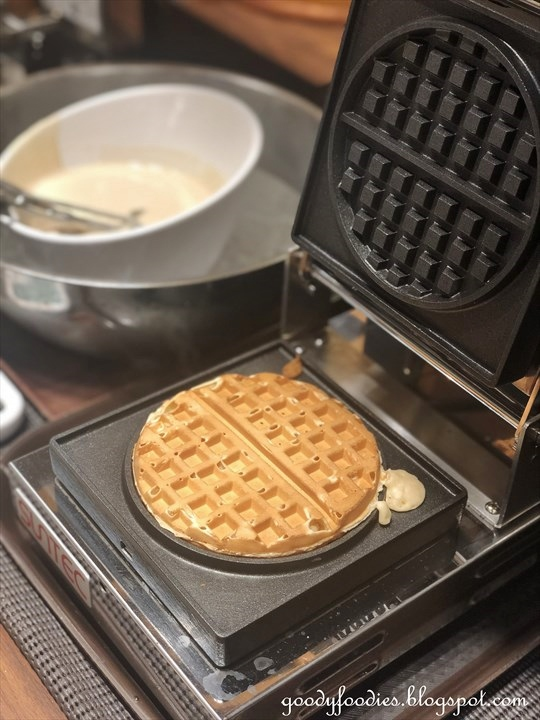 You get to create your own waffle with their easy 3-step guide then spice it up with its various drizzles ranging from flavours like strawberry, mango, caramel, chocolate, guava and more!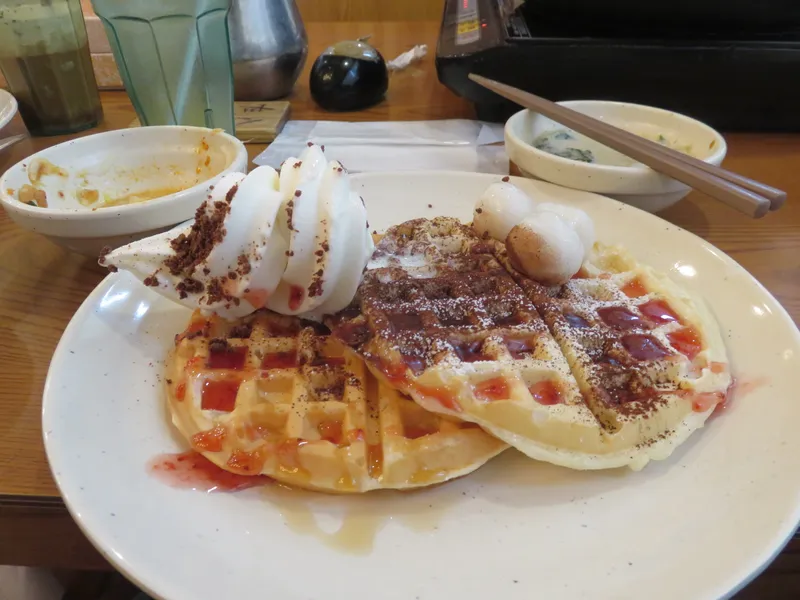 On top of that, you also get to experience assembling your own Ochazuke, a sesame rice and dashi soup dish, that no other Japanese shabu-shabu restaurant offers.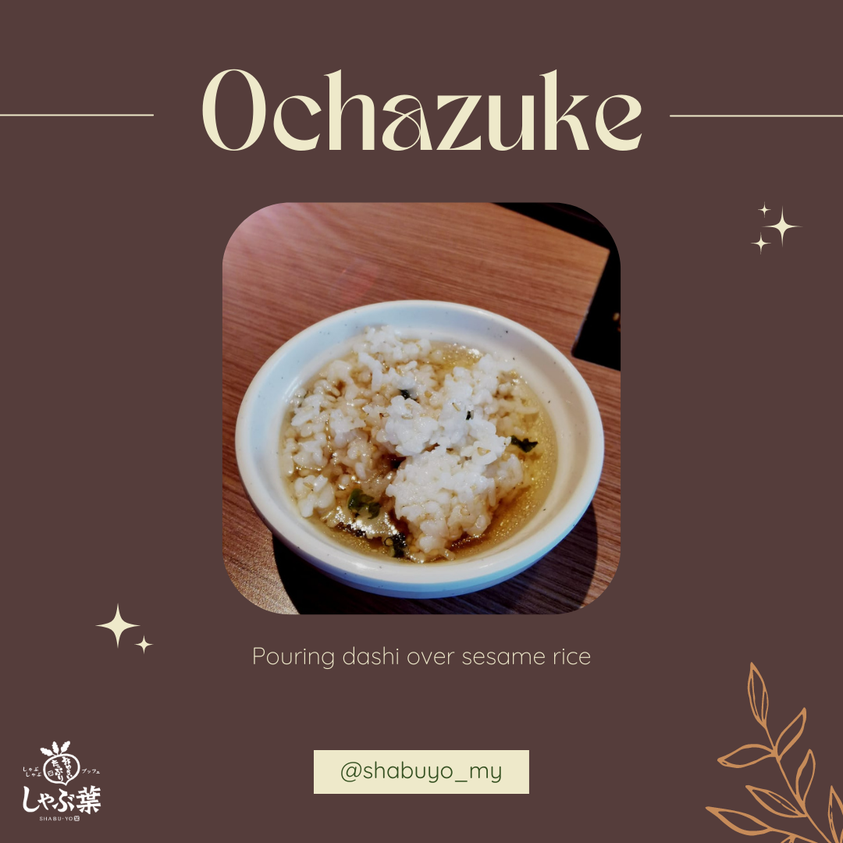 To add, you can also make your own ice-shaving!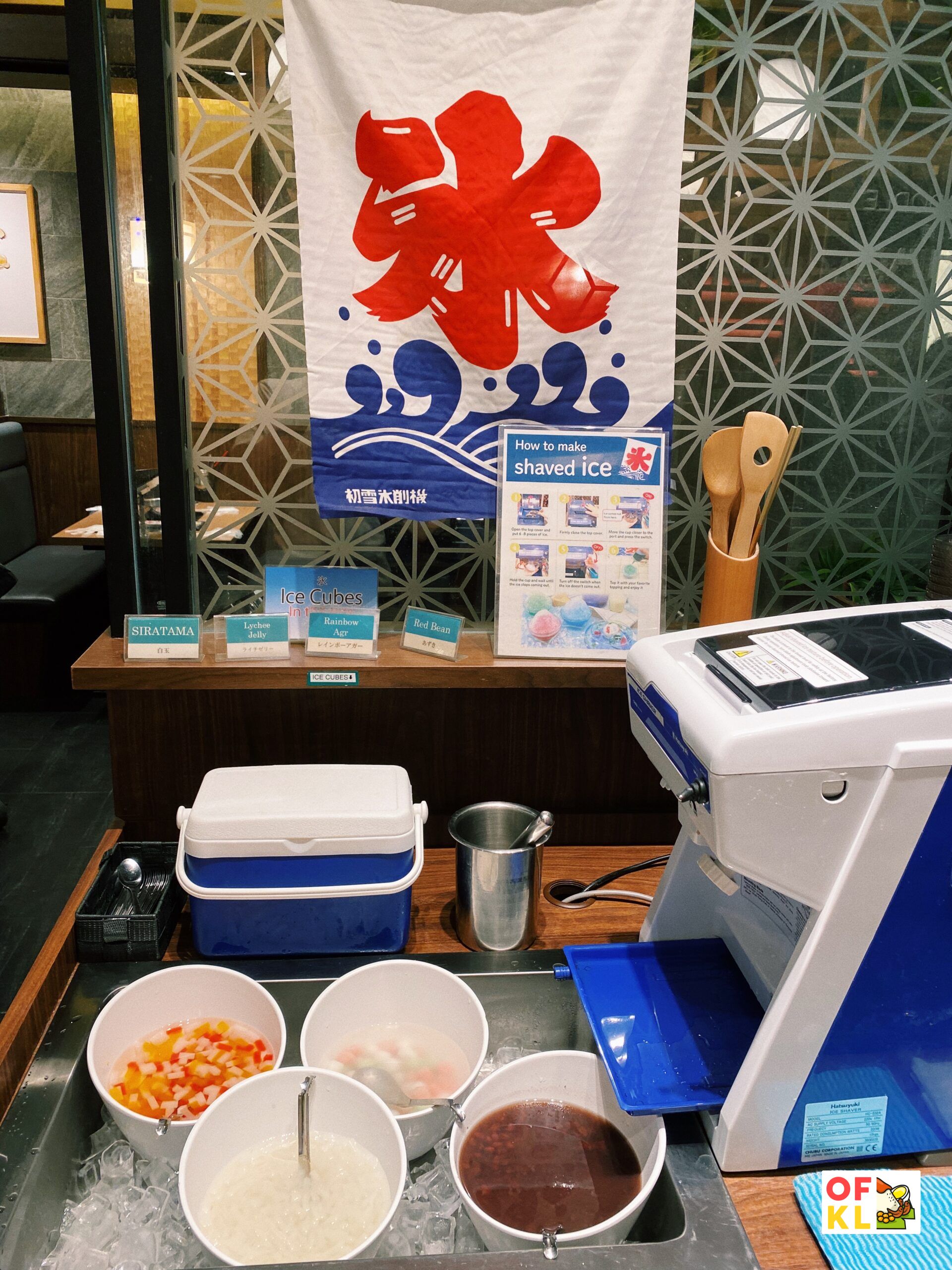 Go for their pork and chicken all-you-can-eat set and expect to pay RM49.80 only during a weekend as an adult.
Facebook: SHABU-YO
Instagram: @shabuyo_my
Opening Hours: Daily from 10am-10pm
Address: Various outlets at Sunway Velocity and Sunway Pyramid.
Wagyu More
Joining the hotpot buffet clan is the "All You Can Eat Japanese Style Shabu-Shabu", Wagyu More.
Wagyu More originated from Hong Kong in 2014 and now is stationed at The Gardens Mall and Sunway Pyramid in Malaysia.
The specialty of Wagyu More is that they serve Premium Buffet packages of Japanese A5 Wagyu Beef, Australian Wagyu Beef, Spanish Iberico Pork and Black Angus Beef.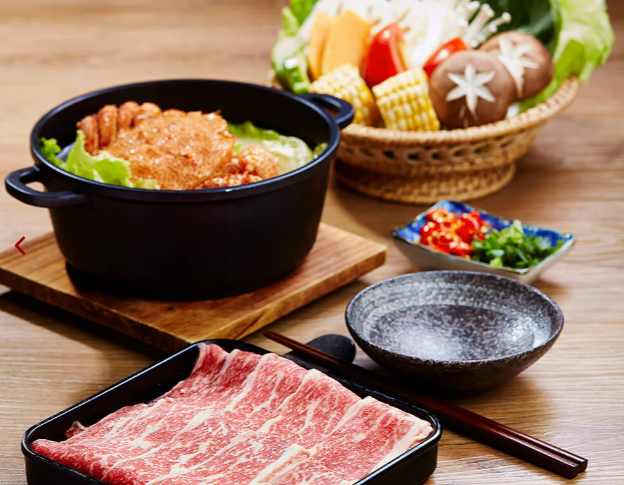 Of course, by ordering these premium meats, you are looking at a minimum of RM68.80++ per person for a buffet dinner.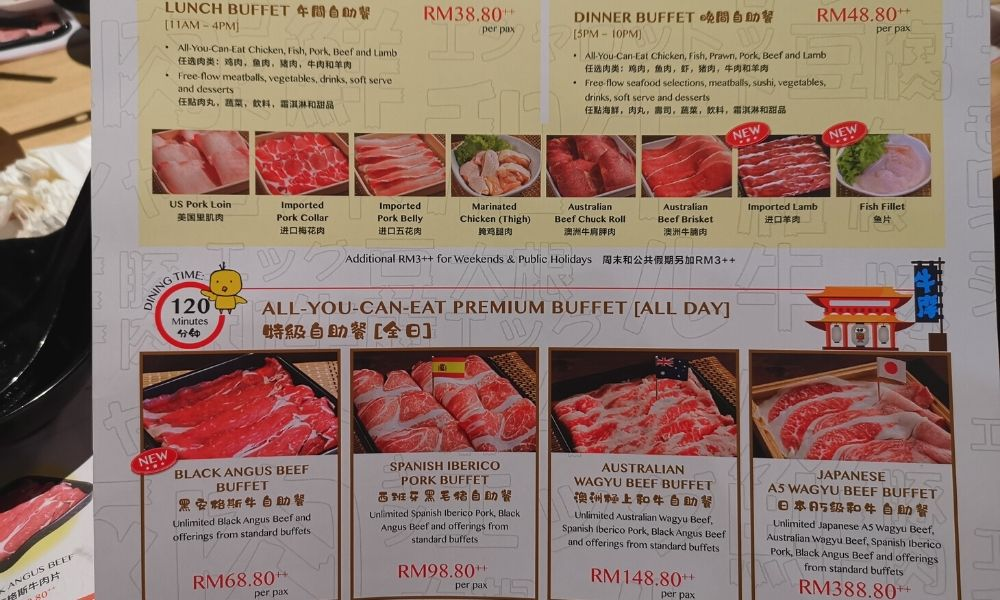 However, their regular cuts of beef are more than satisfactory, priced from an onwards of RM44.80 per pax.
It is considered to be one of the more competitively priced shabu-shabu buffets in the market.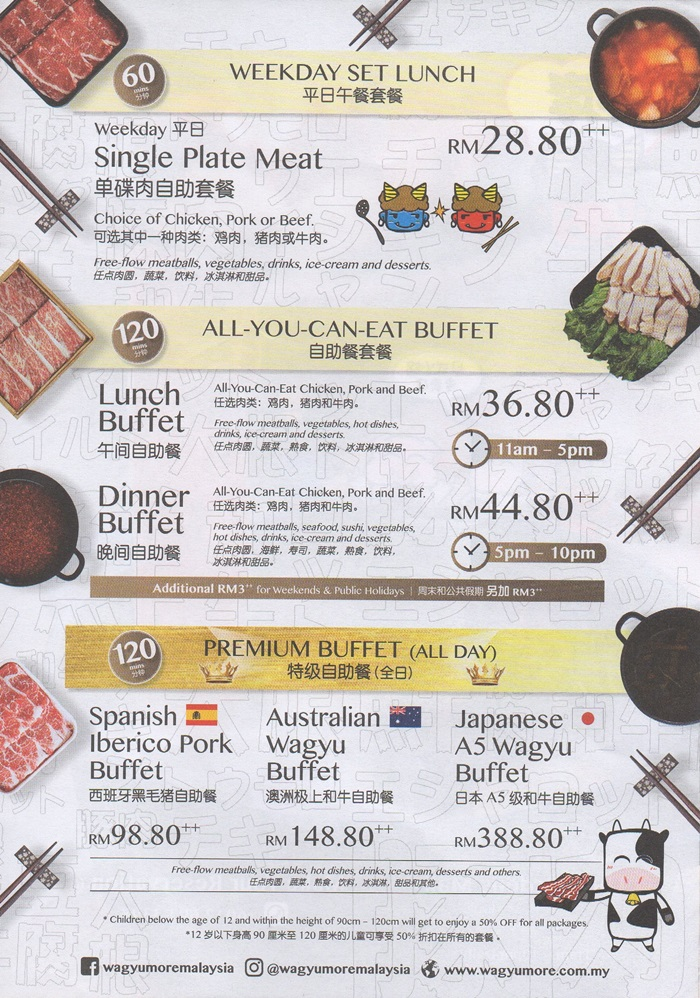 You are also spoiled for choices here with 10 different soup bases to try from – Pork Bone, Spicy Pork Bone, Collagen Chicken Soup, Sukiyaki, Tomato, Miso, Kimchi, Tomato, Mala & Herbal.
The last 2 are their premium soups which require you to top up another RM4.80+.
What's great about Wagyu More is that there is no penalty for food wastage and you get to dine for free during your birthday month (not some 3 days before or after your actual birthday nonsense) with the prerequisite that you come with 3 more friends and sign up as a member!
Students also get a 20% discount during lunchtime on weekdays!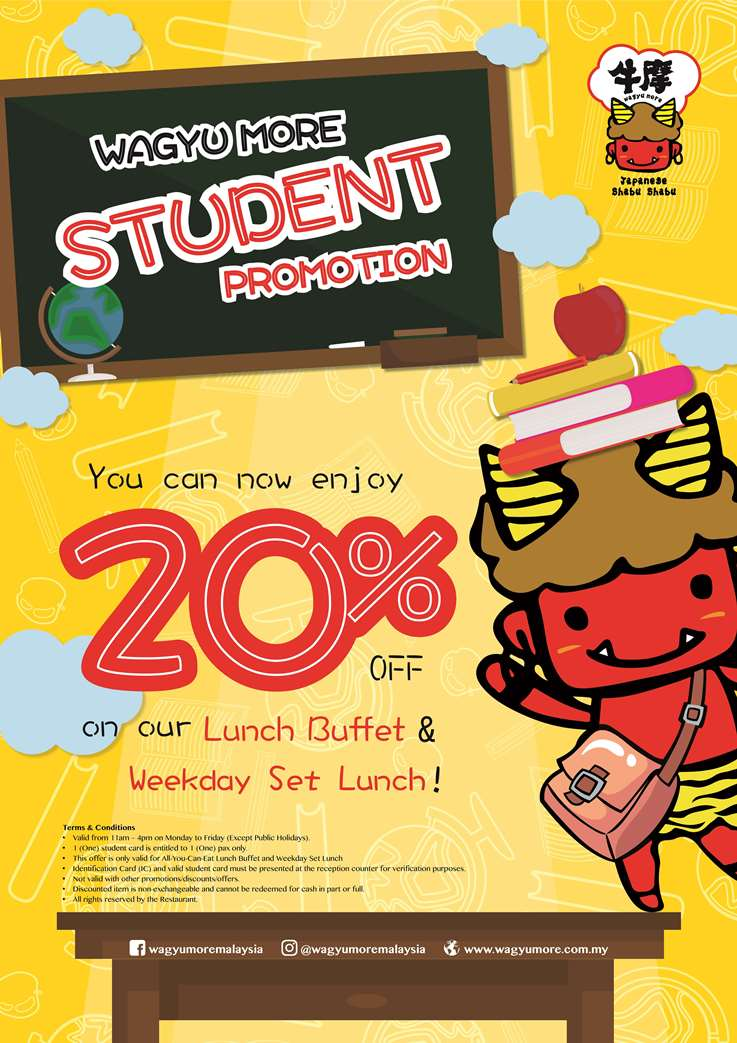 Facebook: 牛摩 Wagyu More, Malaysia
Instagram: @wagyumoremalaysia
Opening Hours: Daily from 11am-10pm
Address: Various outlets at The Gardens Mall and Sunway Pyramid.
---
---
Suki-Ya
Not a stranger, Suki-Ya has been around for more than a decade in the hotpot buffet scene. Now, Suki-Ya spans 10 outlets across the KL and Selangor area.
Suki-Ya boasts in their healthy, low-fat food, and paper-thin cuts of beef, chicken, and lamb meat.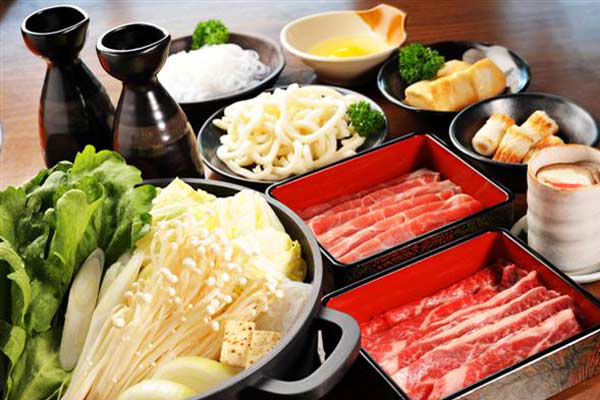 They also have 4 types of healthy soup bases with very low oil level which are Sukiyaki, Tonyu Miso, Kimuchi and Butaniku.
Steer away from the processed tofu and meat selection and get your greens from their array of fresh vegetables to keep your meal as healthy as possible.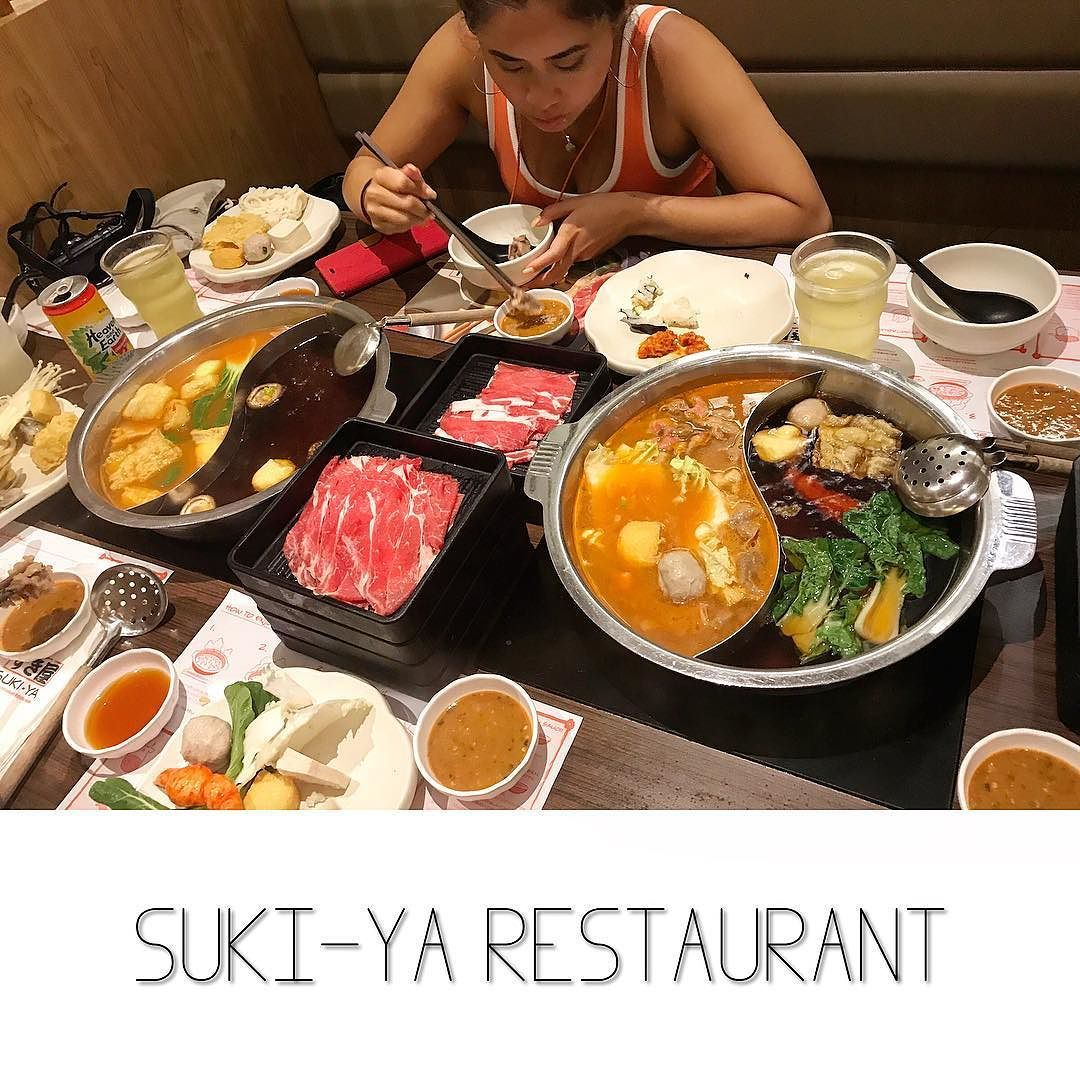 Adults get to dine here for RM48.80 exclusive of their service charge and 6% service tax, which gives you a bill of RM56.60 per adult on weekdays for dinner.
Another item on the menu that makes Suki-Ya stand out from its competitors is its rice-based ice cream that many mistake for vanilla.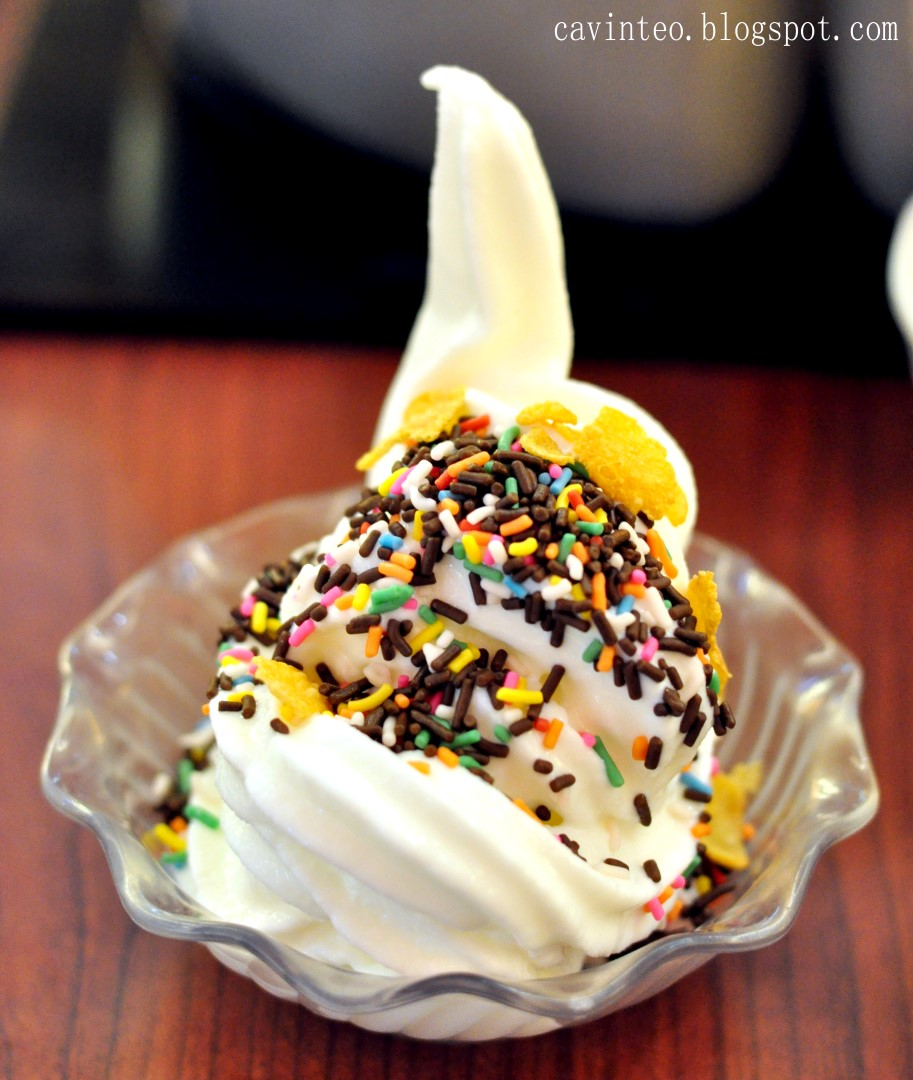 There is a slight rice flavour and graininess in texture.
Muslims are welcome to dine here as Suki-Ya is pork-free while all meat suppliers halal certified.
However, the Halal sticker isn't displayed at the storefront because beef is served here, as mentioned on their official website.
Unlike Wagyu More, any wastage will result in a penalty of an extra 20% off the total bill.
Facebook: Suki-Ya, KL
Instagram: @suki.ya_malaysia
Opening Hours: Daily from 11am-10pm
Address: Various outlets at Bukit Bintang, Mont Kiara, Paradigm Mall, IPC Shopping Centre, Damen USJ and more.
Want to eat more? Check out our articles here:
What other foods would you like us to share about? Let us know in the comment section down below!
Cover image via Facebook Fei Fan Hotpot and Wagyu More.