Yes, we all love Village Park. But aren't we also a little tired of getting caught up in the crowds and lack of parking in the area?
If you answered yes, a big hi-5 to you cause we feel the same way too!
Which is why we've decided to introduce 4 good and affordable nasi lemak places located in PJ faves for you to try out if you ever get sick of Village Park.
Nasi Lemak Anjing
Now, before you get put off by the name, rest assured that no dogs were harmed in the making of the nasi lemak.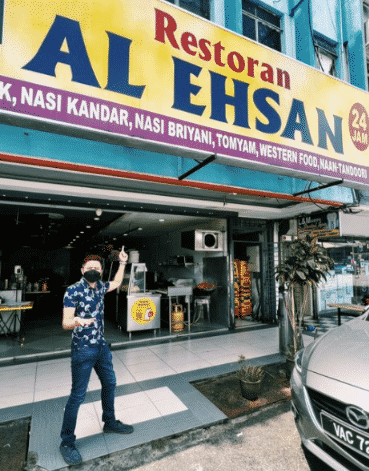 The reason this place is named as such is not because they serve dog meat with their nasi lemak, but because it is surrounded by lots of stray dogs at night!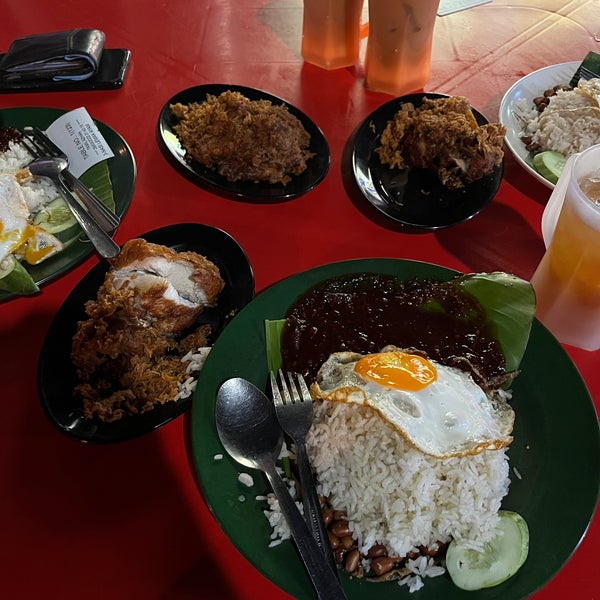 The nasi is made by a skilled bunch of mamak chefs, operating in Restoran Al Ehsan.
Their fried chicken is absolutely finger-licking good and very fragrant. It is also recommended that you go for the drumstick or thigh.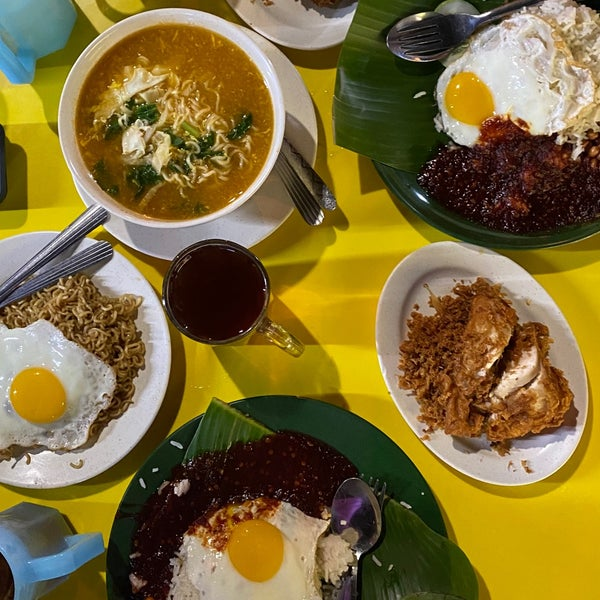 Opening Hours: Daily 24 Hours
Address: 17, Jalan 20/14, Taman Paramount, 47000 Petaling Jaya, Selangor
Nasi Lemak Bumbung
This nasi lemak store is located very recognizably at the alleyway between two buildings and contrary to what the name suggests, this place actually isn't roofed.
Although this store is set up in the alleyway, it is actually much cleaner than you would imagine it to be.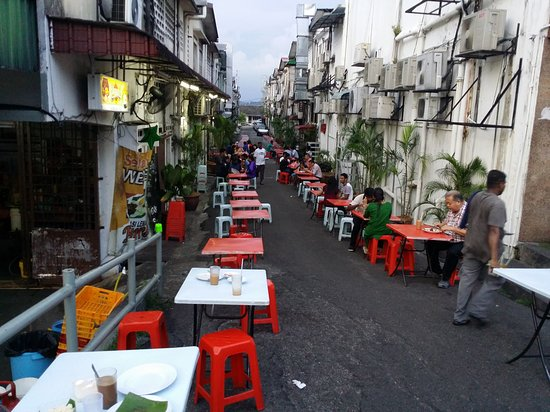 Tables and chairs are set up for almost 200metres, with their servers busy making runs to order, serve and clean tables.
People flog over here for their fragrant fried chicken, spicy with lemongrass and herbs to make it flavorful in each bite.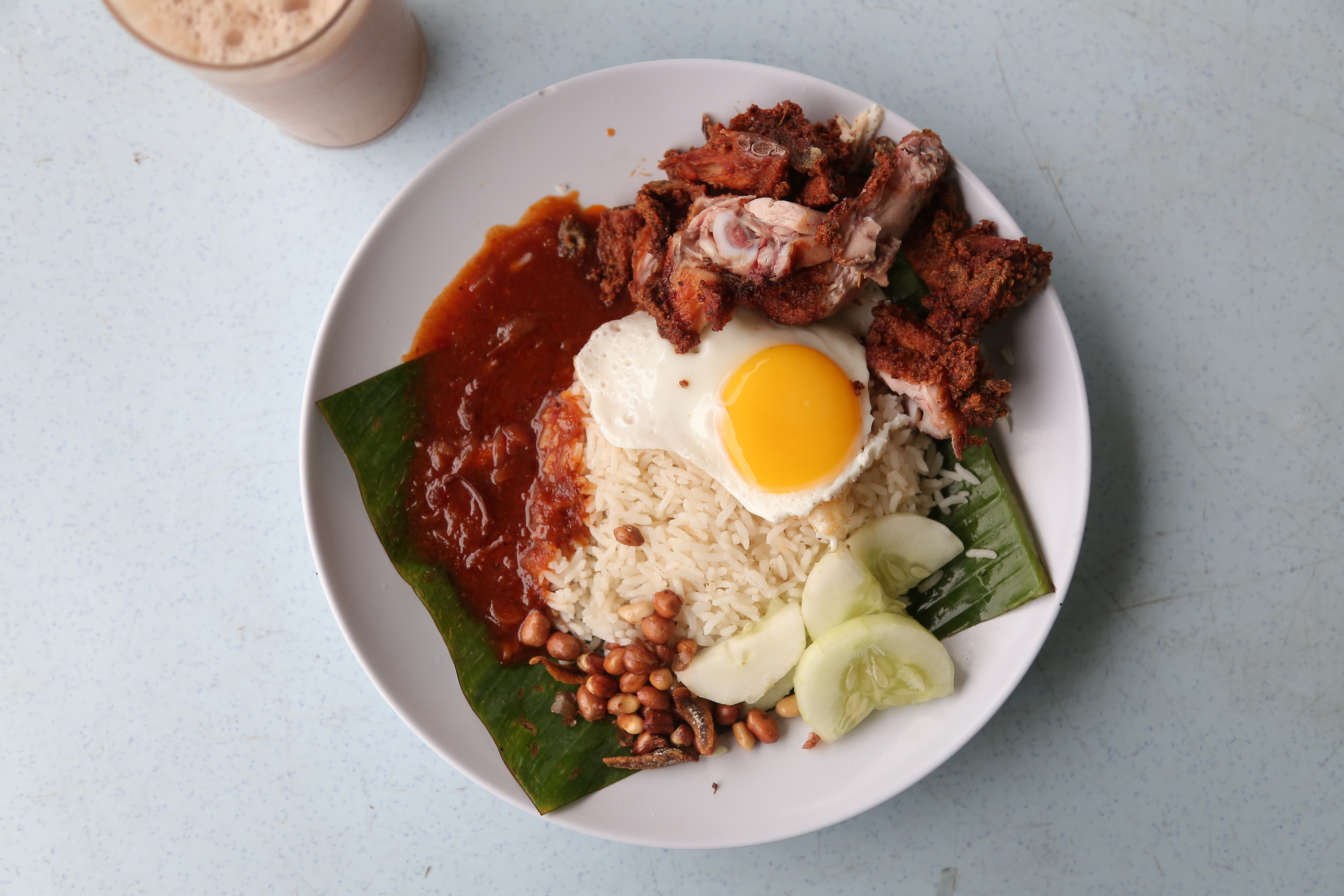 All you need is RM10 to enjoy a delicious nasi lemak in this new alleyway concept nasi lemak place.
Opening Hours: Tuesdays to Sundays from 4pm-12am, Closed on Mondays
Address: 6, Jalan 21/11b, Sea Park, 46300 Petaling Jaya, Selangor
---
---
Nasi Lemak Medan Selera Jaya 223
This is one that is well known within the college students around the area. There are two nasi lemak stores here.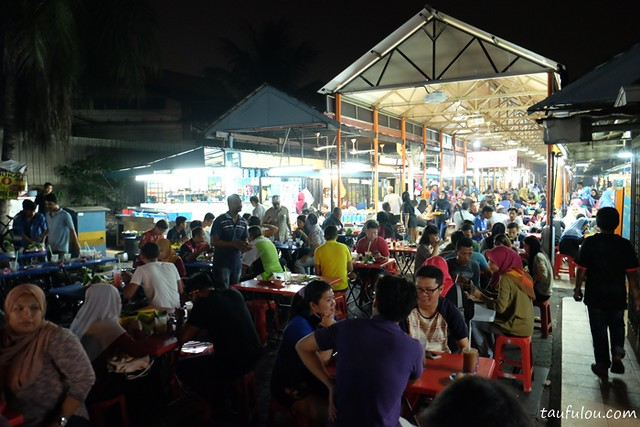 When you walk in, you will see the nasi lemak with the blue signboard first. Walk a little further in and you will see another one with the red signboard.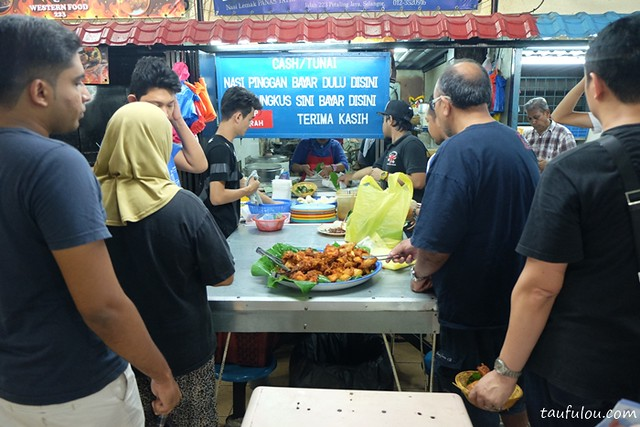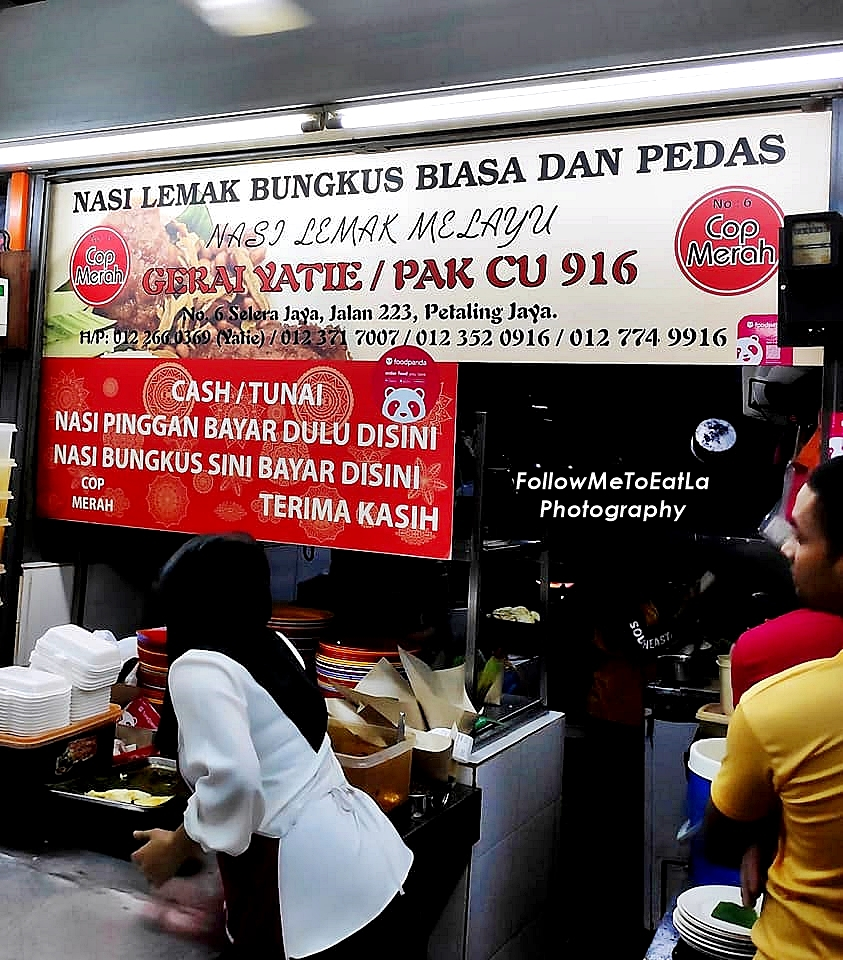 Both stalls have their own regulars, so it's really up to your own personal taste.
Red stall "Nasi Lemak Yatie" nasi served a sweeter sambal, but less fragrant rice. They are also good for their fried chicken.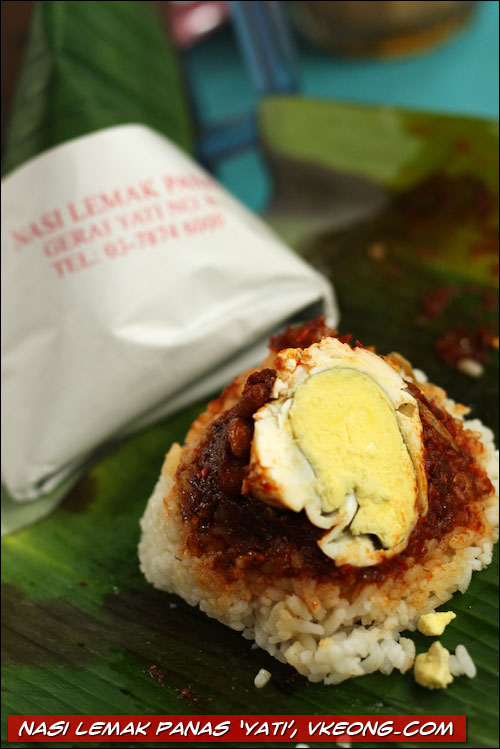 Meanwhile, blue stall's "Suri Nasi Lemak Panas" sambal is more spicy and with a more coconut-y rice.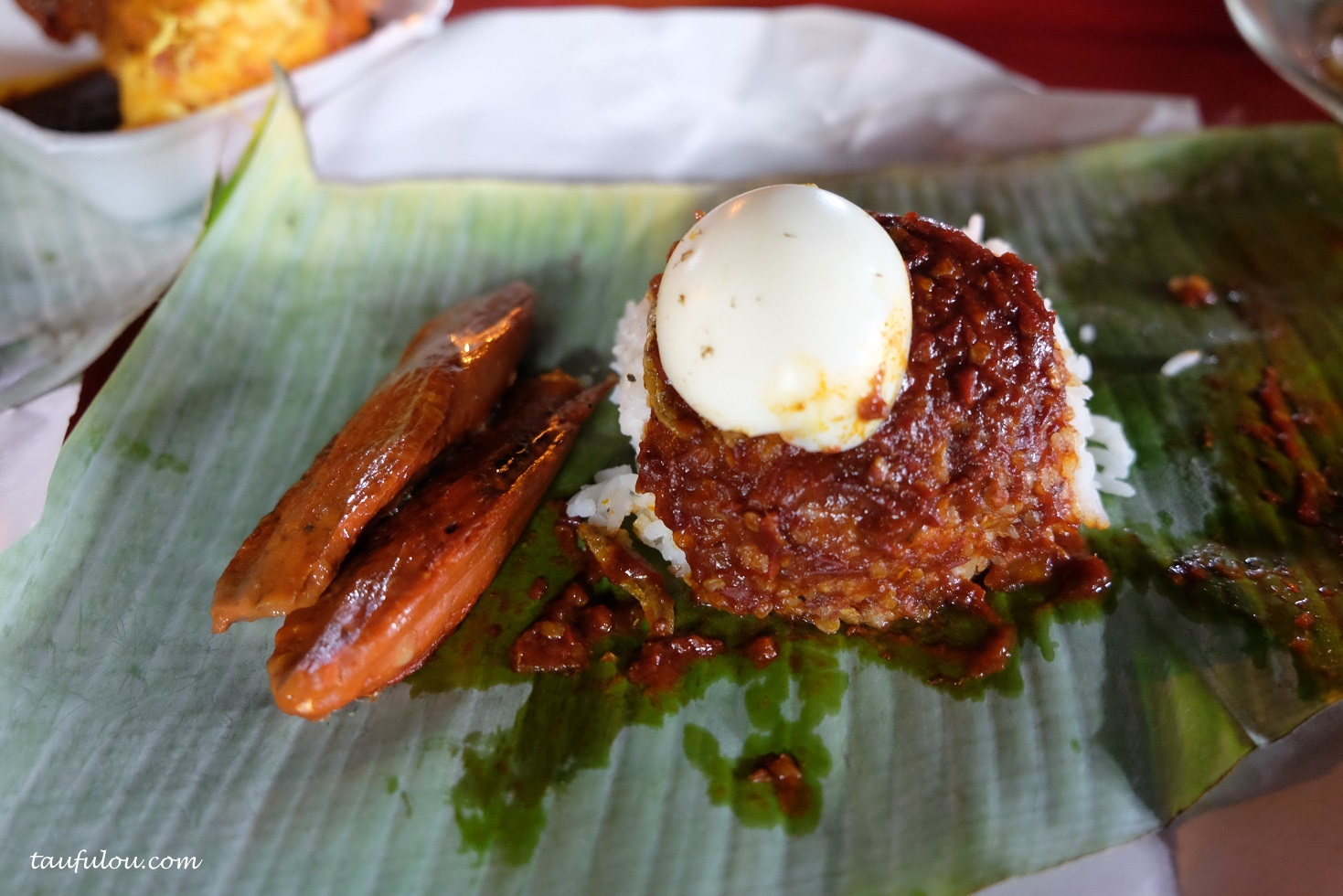 One great thing about these two stalls is that they sell their nasi lemak packets at less than RM2 per pack.
This is definitely the go-to place if you want something economical and quick.
Opening Hours: Daily from 7am-12am
Address: Medan Selera Jaya, 223, Jalan 51a/223, Seksyen 51a, 46100 Petaling Jaya, Selangor
---
---
Mama Lee
Mama Lee is one of those non-conventional nasi lemak places. They serve many new and unique renditions of nasi lemak.
Besides the traditional crispy fried chicken as the meat of your choice, they also give other flavour options for chicken like spicy butter milk and salted egg.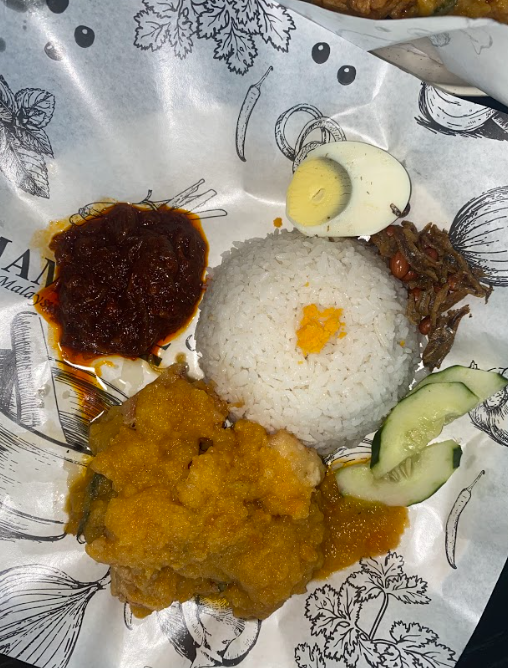 You get big portions of food and very authentic sambal. People also love their rendang gravy for its flavourful and rich taste.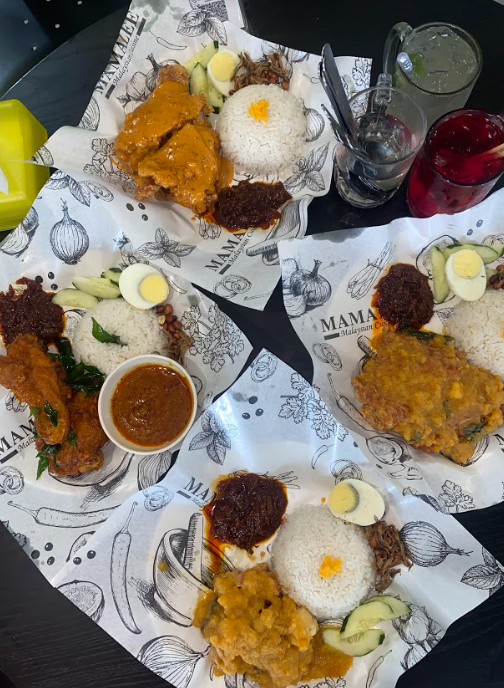 With its big portions, you might think that the creaminess from the buttermilk or salted egg chicken will be too rich but surprisingly, patrons confirm that it is not jelak.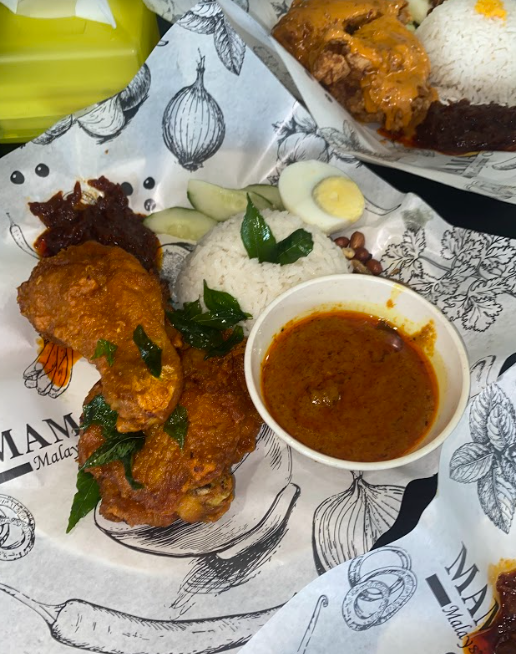 With its nasi lemak averaging at RM13, Mama Lee is worth giving a try if you feel like switching things up with.
Facebook: Mamalee
Opening Hours: Daily from 9am-7pm
Address: 27M, Jalan SS 21/37, Damansara Utama, 47400 Petaling Jaya, Selangor
Want more nasi lemak news? Check out our honest food review on Village Park:
Cover image via Time Out and Foursquare.