KL is definitely the go-to place when you're in the mood for a food hunt. Why? It is so saturated with all kinds of delicious food that you'll be so spoiled for choices.
As per our resident Pudu foodie's recommendation, we brought the team to the famous ICC Pudu hawker store to review some of their rumoured "best dishes".
I personally am a BIG fan of anything ginger. Ginger juice, ginger herbal chicken soup, ginger-infused desserts…basically ANYTHING with ginger. Which was why I had really high hopes for this Mee Halia which my colleague raved so much about.
Suffice to say that the ginger egg drop noodle soup really hit it out of the park for me. Its soft ginger undertones also brought a warm, fuzzy feeling to my soul and body, making it the perfect broth to sip on during a rainy day.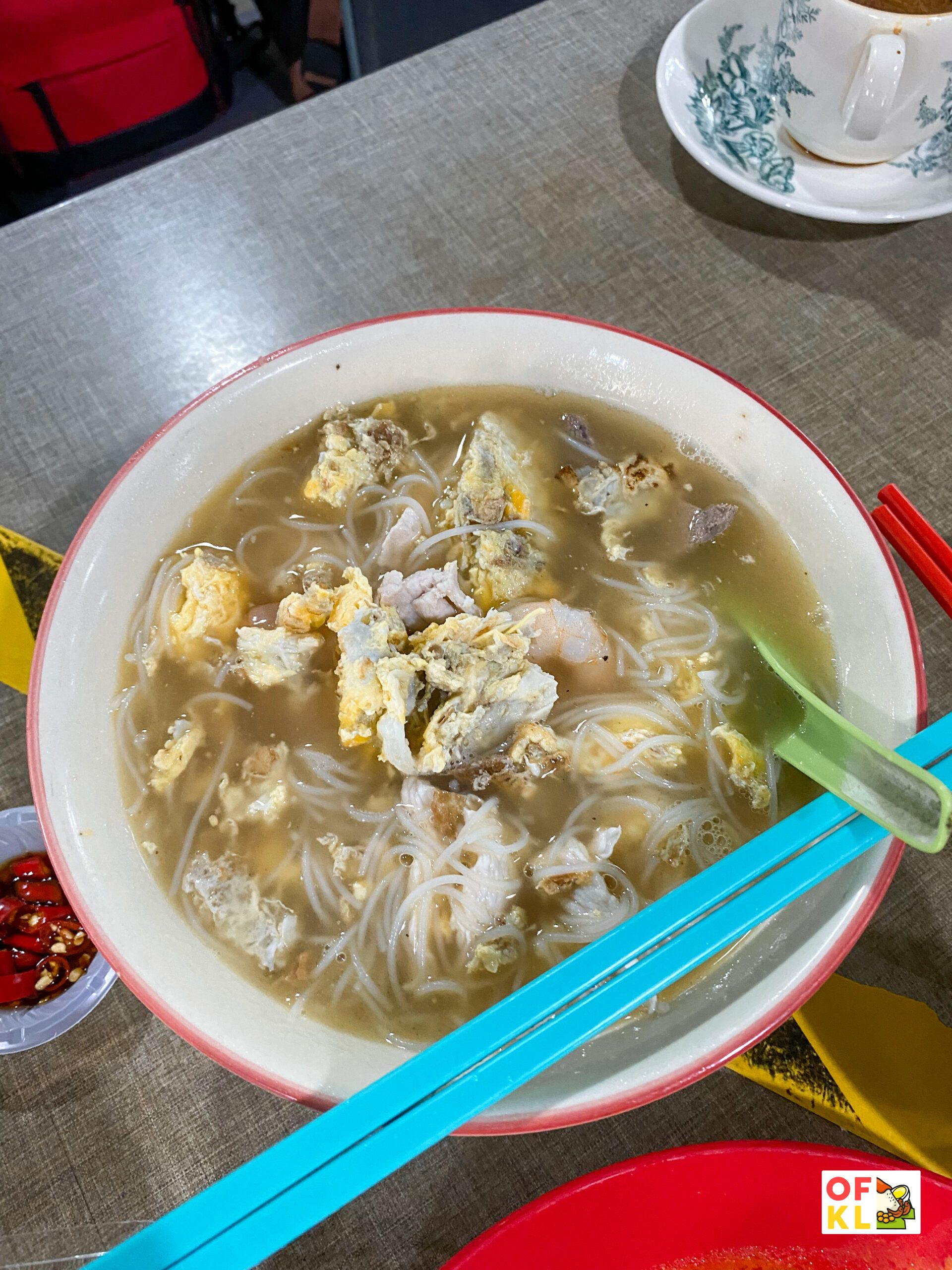 Though I felt that the saltiness slightly overpowered the ginger because I usually like my ginger to pack a punch, I'd still give it a 5/5 rating for the overall taste.
One special aspect of the dish was a ball of scrambled egg mixed with shredded ginger – something that you usually don't see everyday.
If you are not a ginger fan like I am, perhaps the thought of eating a ball full of ginger might scare you. Thankfully, the egg-to-ginger ratio was balanced out quite well so you don't have to worry about having a mouthful of ginger rolling inside your mouth.
My only complaint(?) about it was the waiting time, where we had to wait for more than 20 minutes for it to be served. Not exactly the best place to order from if you're super hungry or on a tight lunch break.
For this edition of chee cheong fun, we got ourselves a stuffed eggplant, tofu, lady's finger, fried dumpling and a long string of chee cheong fun flooded in curry sauce along with a blob of Chinese-style sambal.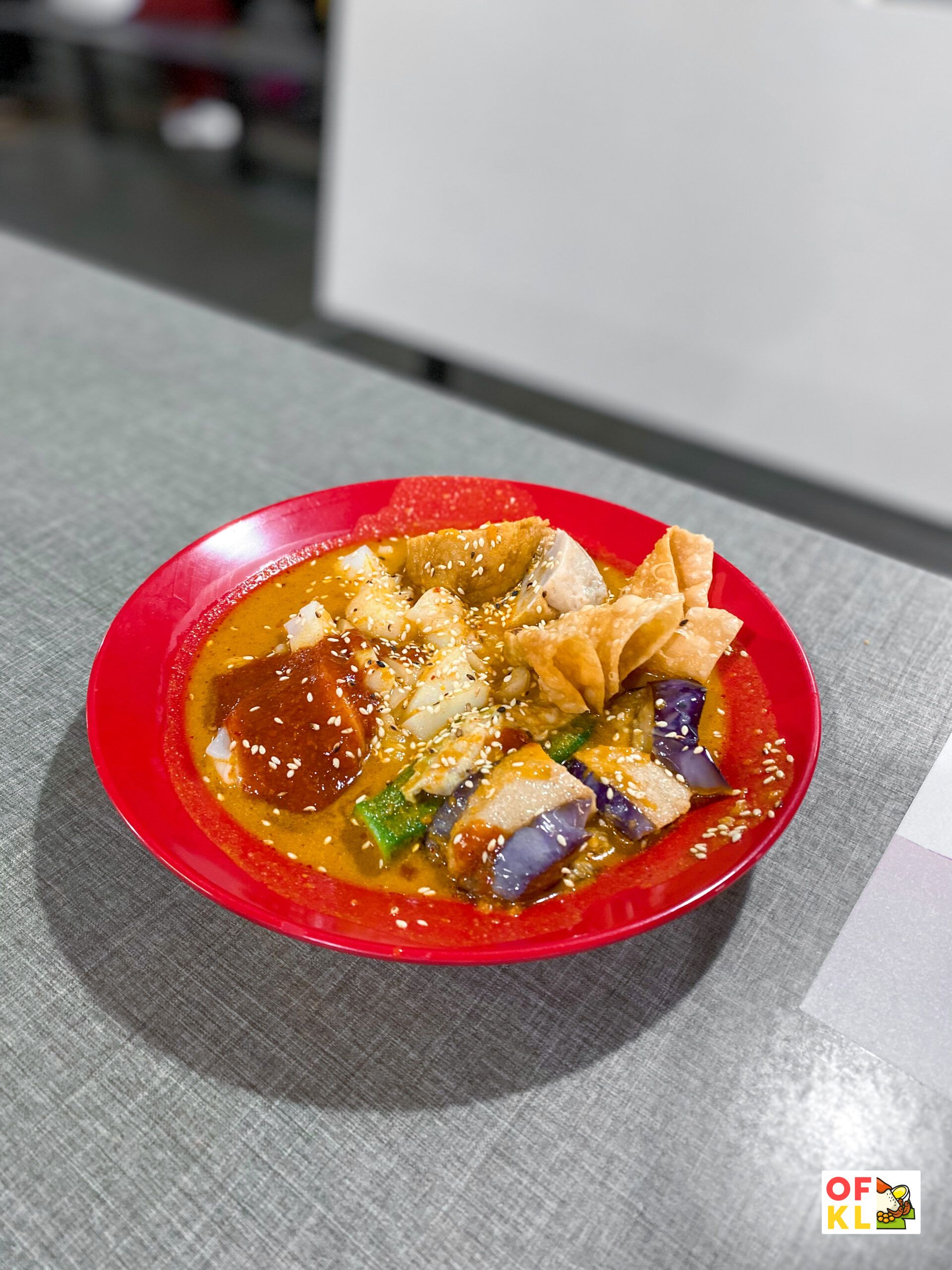 Overall, the chee cheong fun was rather ordinary as the curry felt very flat and tasted like a mixture of water and curry powder.
The stuffed fish paste also failed to blow us away too as we found it to be starchy and devoid of flavour.
Despite the many critics, this dish was still acceptable. It's kind of the place where you won't purposely come to eat from, but if your mother bought it back for you, you will still eat it all up.
Now, this is the OG curry mee you should definitely try out. From the soup to the noodles, everything was simply perfect.
While the soup proved to be spicier than the chee cheong fun curry sauce, it nevertheless retained its creaminess and silky texture.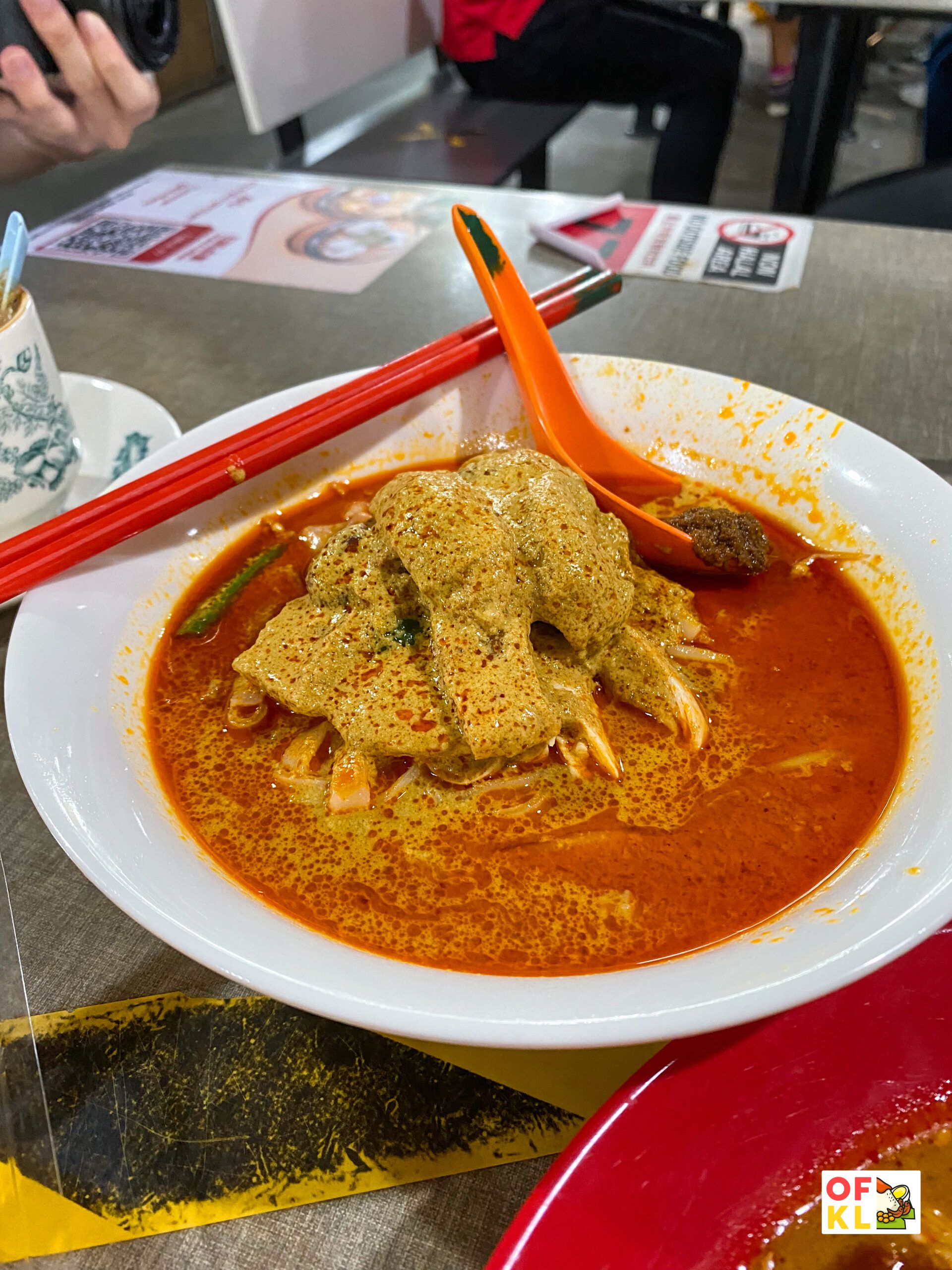 Ok Mr Ming…you have to tell us what ingredients you're using to make your buns because it is SO. DARN. GOOD!
The custard buns were generously filled with custard, where the sweet and slightly grainy content poured out almost instantly when slightly torn apart. How did it taste, you ask? It was basically fireworks in your mouth. Damn syiok!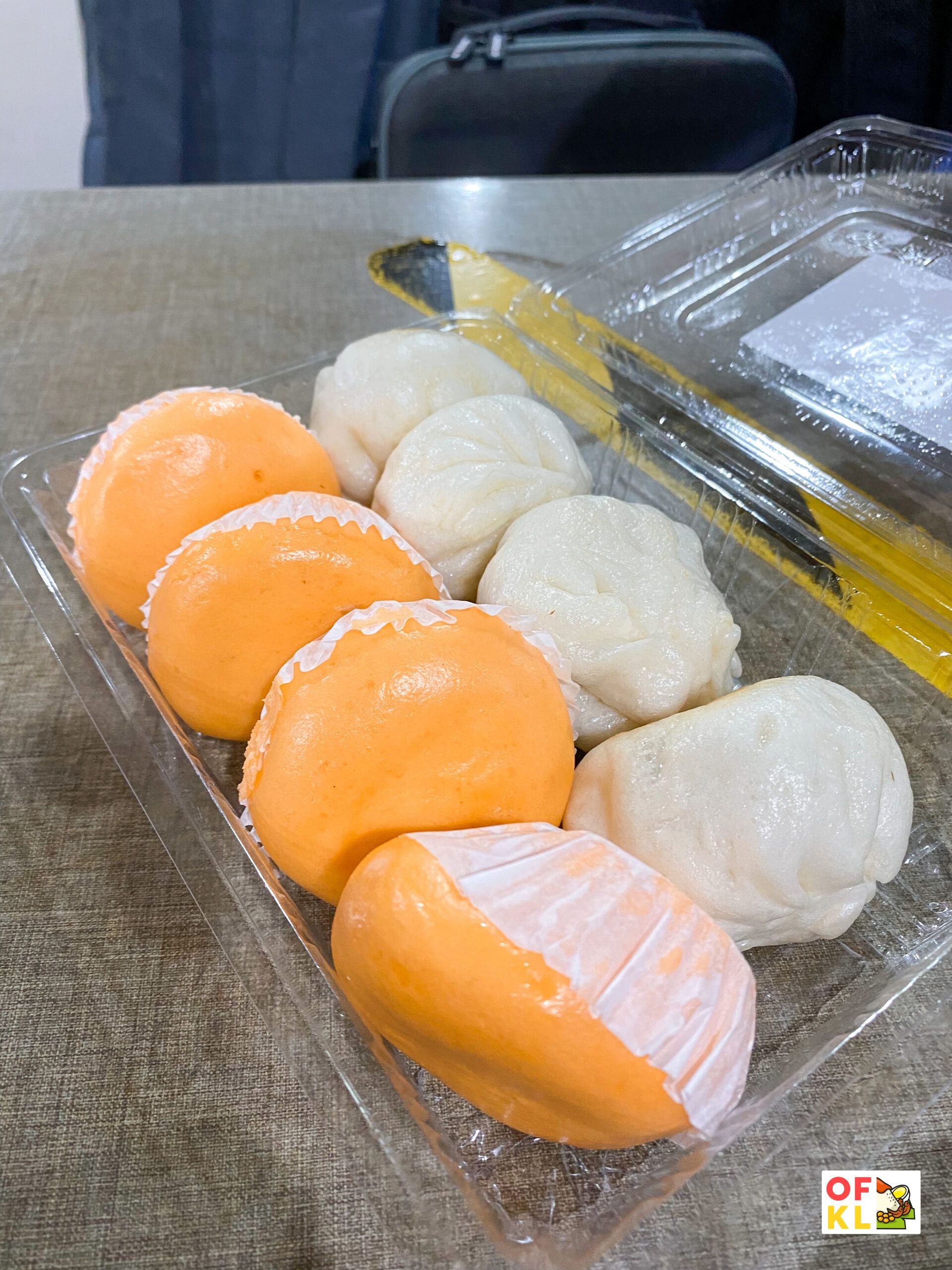 But if you're feeling less sweet and more salty (pun not intended), you can opt for the steamed yellow rice wine chicken bun, also known as 黄酒鸡包 in Mandarin.
Like the custard bun, Chef Ming doesn't hold back on the filling as you're treated to a humongous portion of chicken, black fungus, ginger and mushroom. Every bite was full of flavour and had a slight alcoholic touch to it.
All in all, everything here at ICC Pudu is decently priced, although some may still find it to be on the slightly pricey side as it's located in an area where prices are slightly inflated.
Mee Halia: RM10
Chee Cheong Fun: RM11.30
Curry Mee: RM8.50
Steamed Buns: RM6 for 4 pieces
However, given the quality and amount of the following dishes, ICC Pudu is still a place worth spending your money for a fulfilling meal.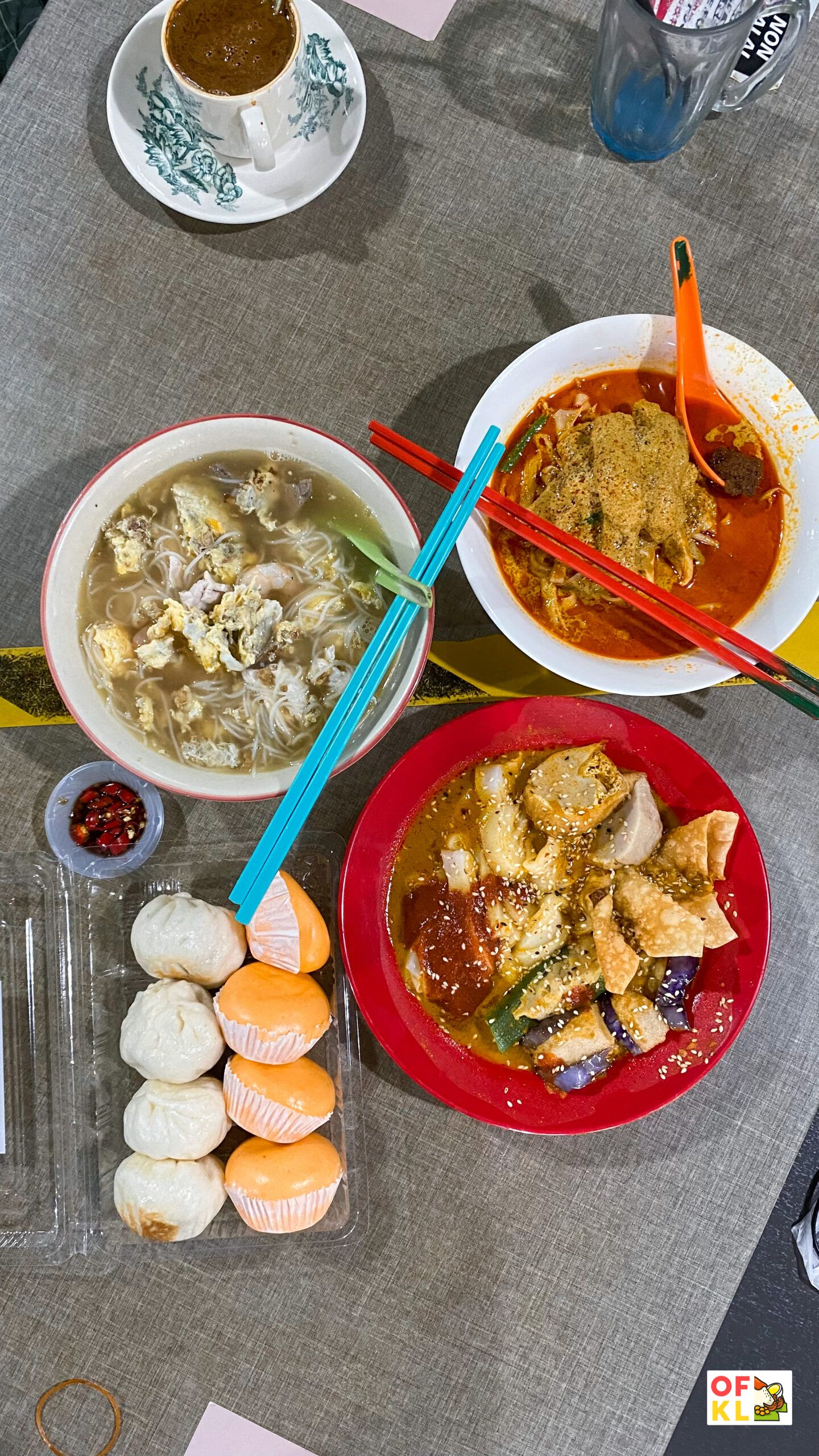 It may sound odd to some, but everything here is seriously worth posting a picture on your Instagram feed.
From its presentation, size, and colour combos, all you need is the help of filters and some natural light and you're good to go snapping away on your camera and showing off these gastronomical delights to your family and friends!
ICC Pudu has a rather huge seating area so you don't have to worry about finding seats. That is, if you come alone. But if you're coming with a bunch of friends, it might be an issue.
The place is also quite well ventilated, allowing you to eat without sweating your balls out.
The place is quite clean and has a steady stream of servers coming to clean after you very promptly. Overall hygiene is also on an acceptable level and we didn't see rubbish scattered all over the floor.
---
---
Out of the 4 stalls we ordered from, I'd say that Madam Eng's was the least pleasant, where she constantly gave us the "I'm tired of your shit" look and kept sighing.
I also have to give a big shout out to the young man at the Mee Halia stall who served us patiently with a huge smile on his face.
ICC Pudu is very accessible by public transport as you can get off the Pudu station and walk for about 5 minutes to get there.
But if you are thinking about driving your car, just know that you might have to fight with the rest in getting a parking spot because after all, this is KL we're talking about.
If you are a person who works or lives near ICC Pudu, be sure to put it down on your bucket list! There are so many options to choose from at this hawker store and the food tastes great too.
Let us know if you enjoyed this review and we just might make another trip to ICC Pudu for Part Two!
Facebook: ICC Pudu
Opening Hours: Tuesdays to Sundays from 5:30am-2pm, Closed on Mondays.
Address: Jalan Kijang, Pudu, 55100 Kuala Lumpur, Wilayah Persekutuan Kuala Lumpur
Want more ICC Pudu? Check out this article: