You might be thinking, "what is Loh Mee?"
Loh Mee is a Hokkien noodle dish served with a super thick gravy that fills the bowl up like soup.
The soup is seasoned with dark soy sauce, soy sauce, and oyster sauce, contributing to its dark brownish color and cooked together with pork lard bits, AKA zhuyaozhar.
One of the great places to go for Loh Mee is Ulu Yam.
This place gained popularity amongst foodies after Hock Choon Kee, the acclaimed original Loh Mee store, went famous for their food.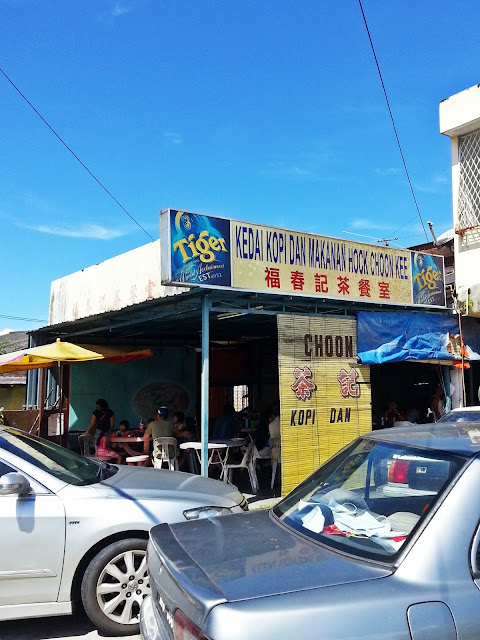 Now many branches have opened all over the Klang Valley passing on the delicious Loh Mee menu.
We dined at the Setia Alam branch and ordered their signature dishes to spill the real tea on how it actually taste!
Despite naming its restaurant after this Loh Mee dish, we didn't actually quite like it completely.
The reason why it only deserves a 4 out of 5 is because:
Although it does taste good, the slight alkaline taste from the noodles was off-putting.
If you were to close your eyes and eat it, it tasted quite basic and similar to other Loh Mees. Not sure how their restaurant got so popular because of their Loh Mee.
In comparison to the Yam Claypot Noodles we ordered, this was lackluster.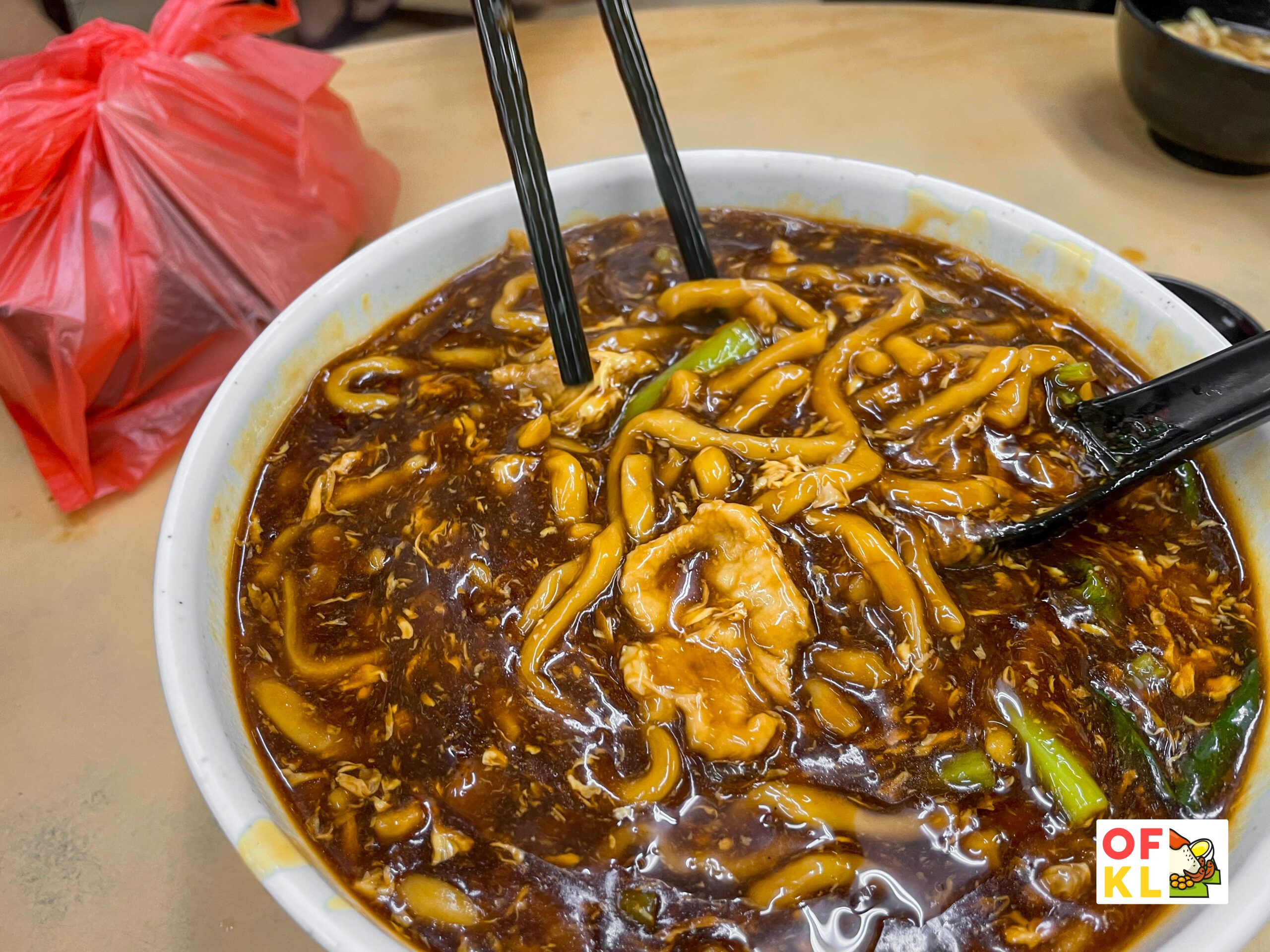 With that being said, I have to commend the texture of their noodles which felt handmade.
The soup gravy itself tasted salty and porky. The oil from the pork lard definitely enhanced the overall soup to make it more dimensional.
Each individual noodle had a different squiggle, shape and size.
It was also super bouncy and chewy.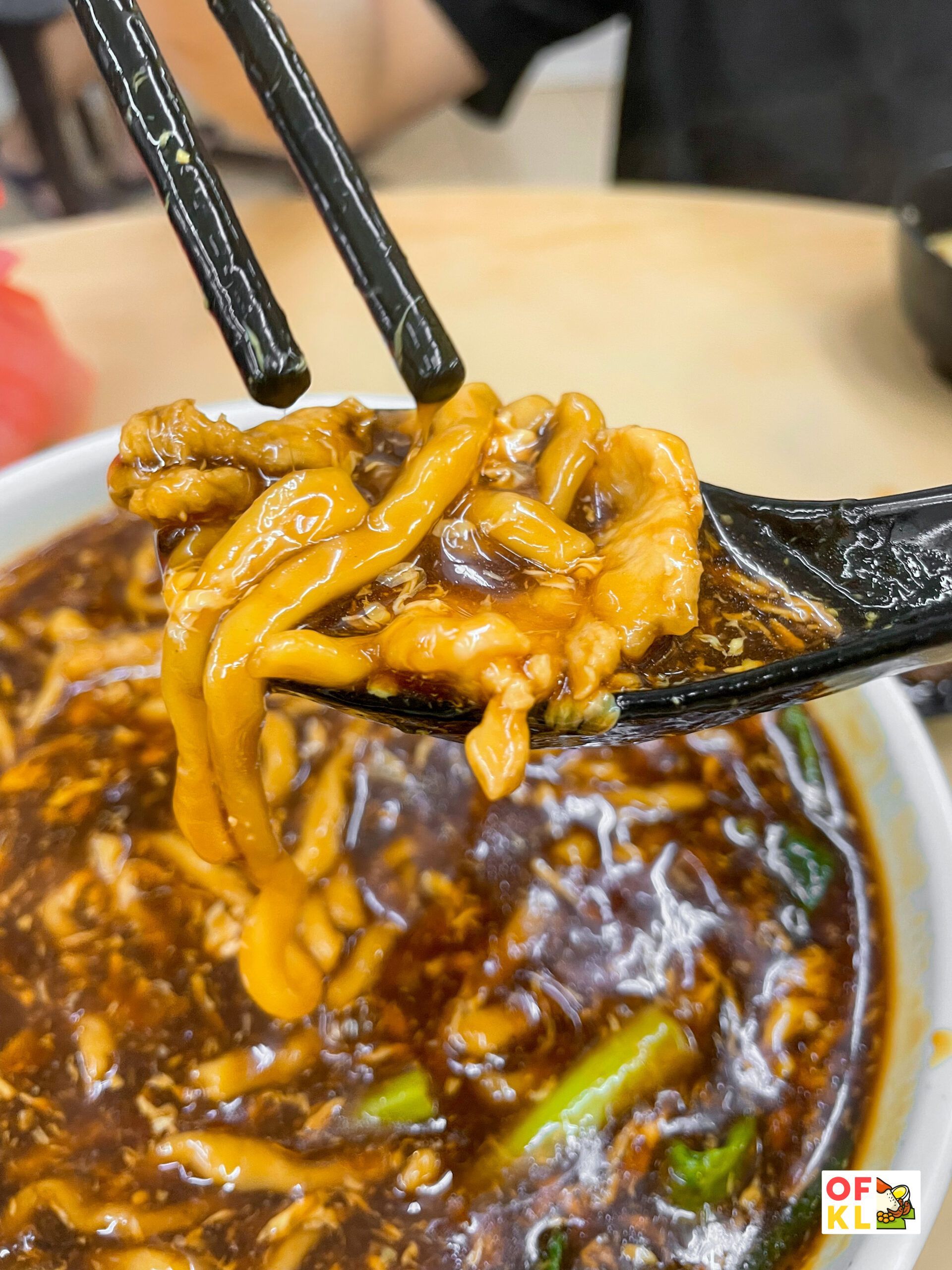 It hit all the marks that a noodle should have: Not overcooked, springy, and slurp-able!
Just a personal comment: The soup tasted better without vinegar.
We preferred the Yam Claypot Noodles so much better than their Loh Mee.
In comparison, the Yam Claypot Noodles had a more full-bodied soup.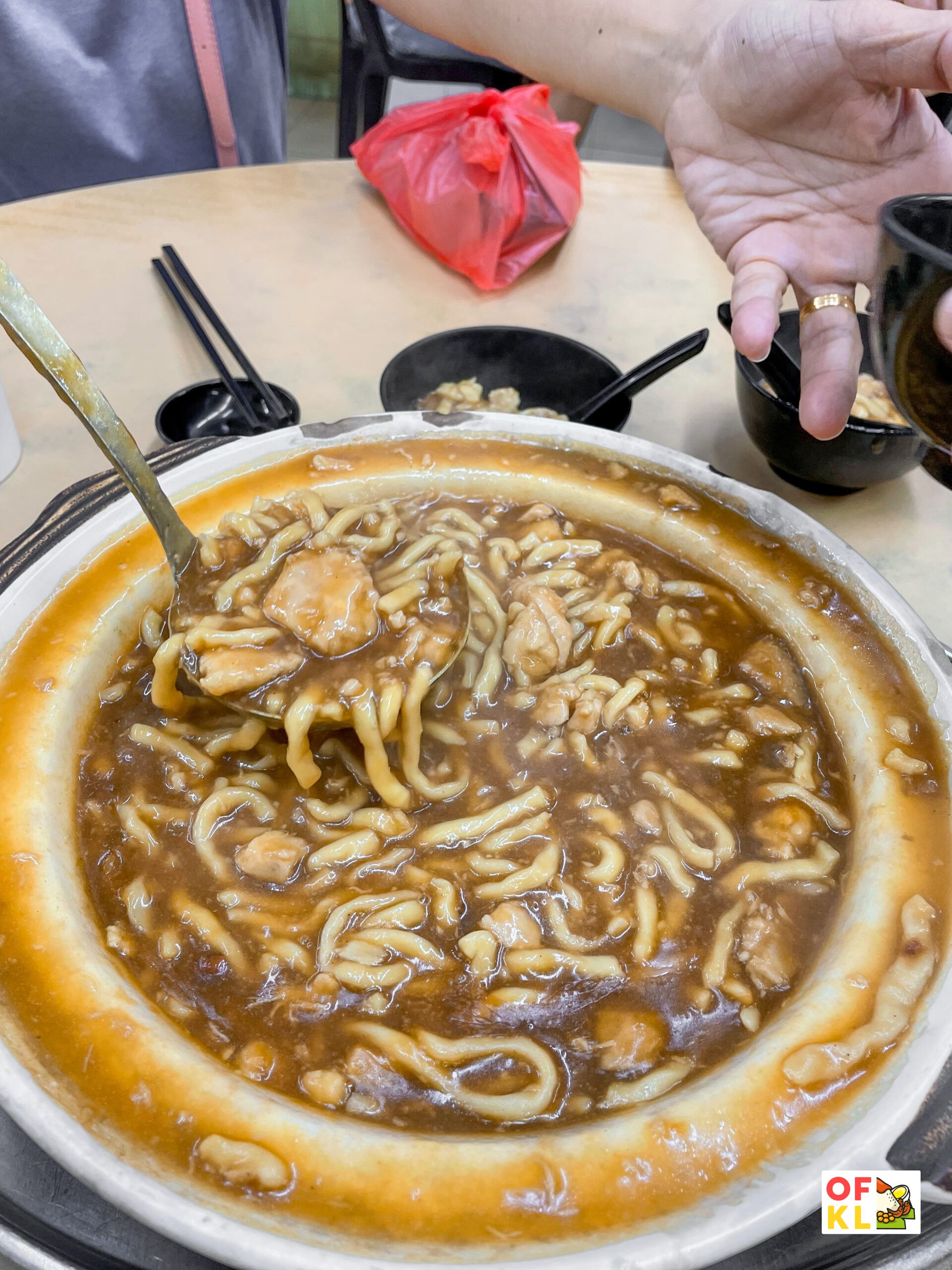 I suspect this was because juice from the yam seeped into the soup, and some small chunks of yam disintegrated inside.
This made for a thickened consistency and much more flavourful soup.
The pork lard really punched in this one. You could literally taste the pork lard in every bite.
What I loved about this dish, besides the thick soup and yam, was that their pork lard stayed crispy even to the end although submerged in the soup.
In addition, their belacan sambal brought the taste of the noodles to a whole new level! 100% recommend adding sambal to your noodles.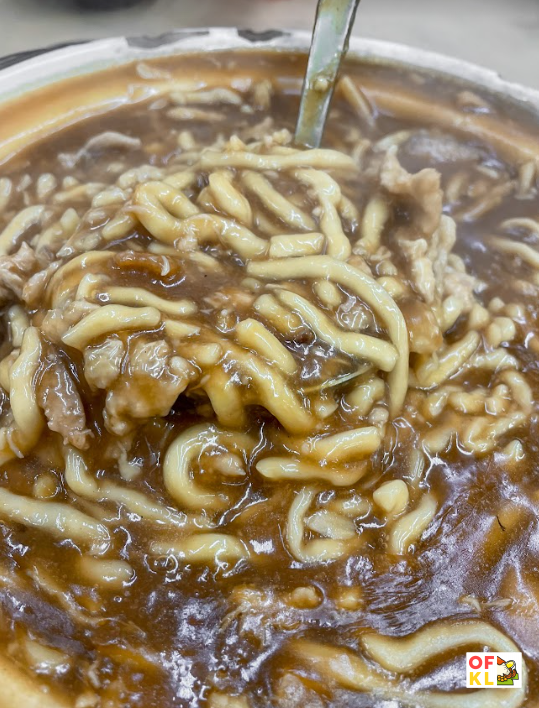 This dish was perfect from start to finish so it very deservingly gets a 5/5 fire emojis from the OnlyFood KL team.
This one, was just basic. Nothing to shout out about because the noodles itself didn't pack much lala flavour!
It was just like fried noodles with a side of lala, instead of the lala getting fried together noodles.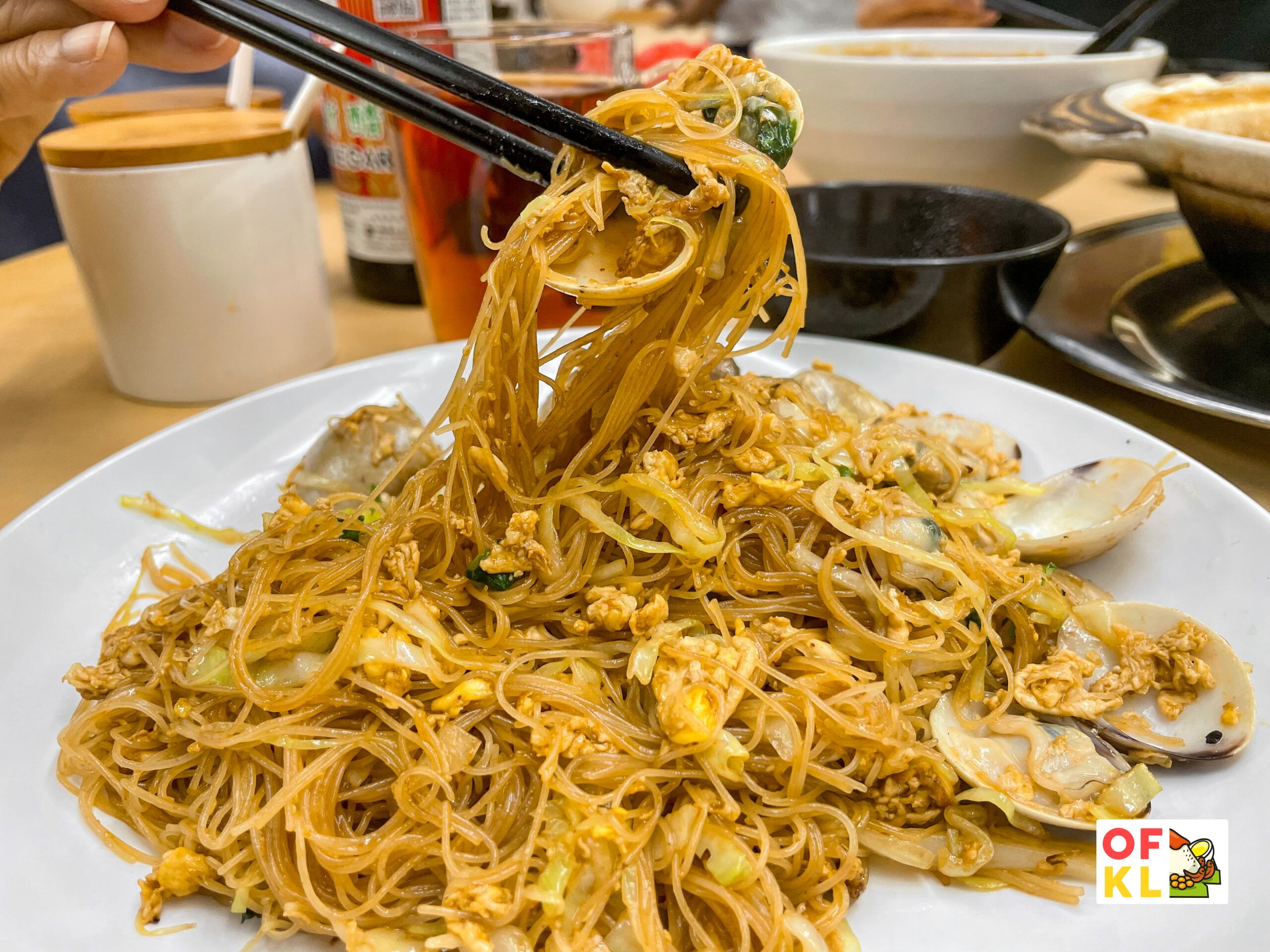 If you are looking for a great lala noodle dish, I would recommend going to Lai Foong Lala instead.
As a dish, it passed at the bare minimum. I wonder how this became one of their signature dishes as labelled on their menu.
---
---
To be quite honest, their side dishes didn't quite excite me.
Taste-wise, it was good but not yet able to reach a full 4-fire emoji.
I could tell they were trying to jazz things up with the sotong heavily spiced with kunyit powder.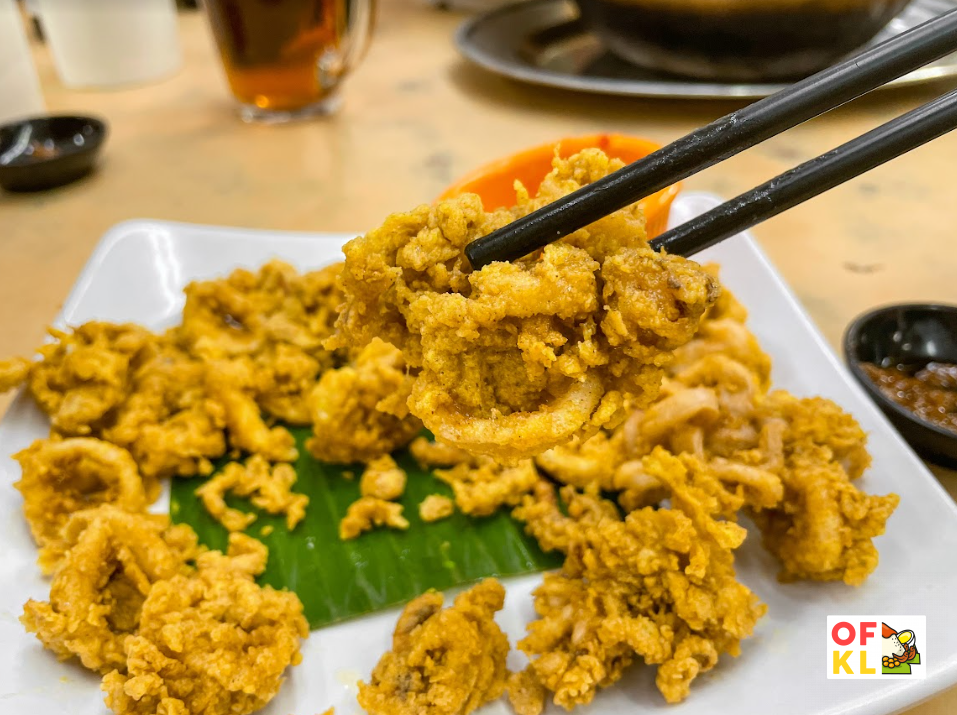 With the long beans fried with slices of pork meat, it was nice to have something sweet after all the salt from the noodles.
The pork was caramelized and tasted nice. But overall, I could not pinpoint what exactly was special about it to become the signature on their menu.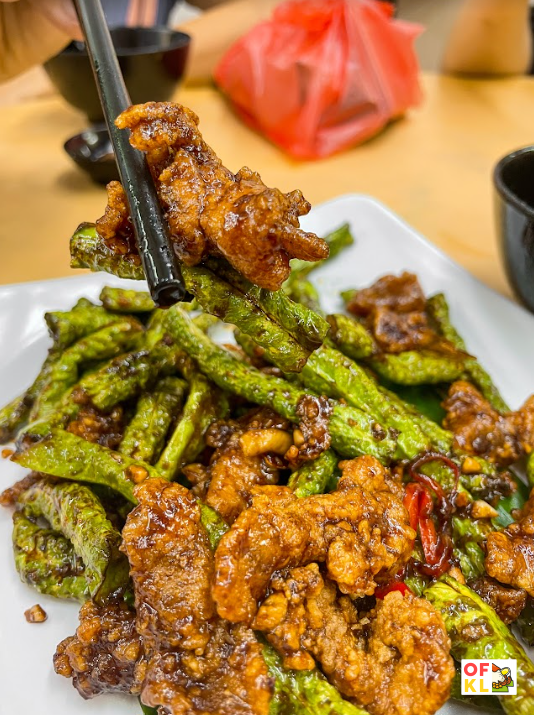 Of course, we are being super strict about the food we review. We always like to find some OOMPH in the food we eat.
So if you are not a very picky person, this would easily be a 5/5 for you.
Noodles were quite fairly priced:
Loh Mee (S): RM9
Yam Claypot Noodles (only comes in L): RM25
Lala Fried Mee Hoon (S): RM12
The yam claypot noodles is fit to feed 2-3 pax. All in all, the prices are quite worth it and portions are huge.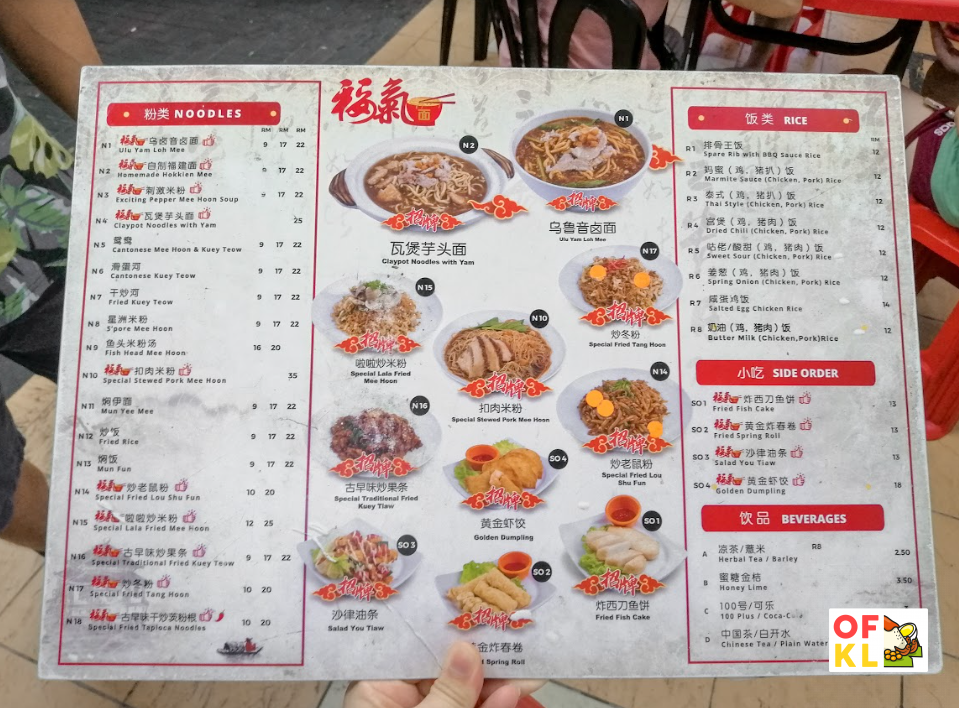 As for the side dishes, it was:
Fried Sotong: RM25
Long Beans with Pork: RM16
I would be reluctant to spend this money because I (being picky, this is an occupational hazard. I'm usually not like this) wasn't quite satisfied with the taste, but they are priced at the average rate.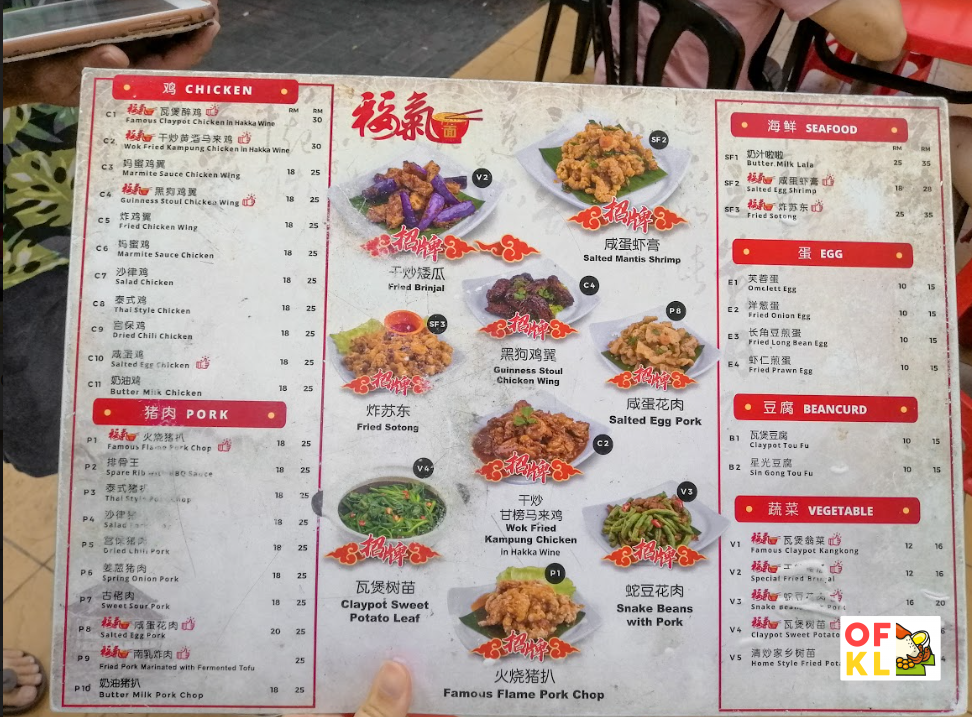 Just know that if you come here, you should be ordering their noodles which are the biggest images on the menu instead of other things.
All in all, we paid RM87 for the whole meal.
Safe to say that these noodles really shouldn't appear on your feed.
Unless you don't mind a sea of brown and worm-looking noodles on your IG.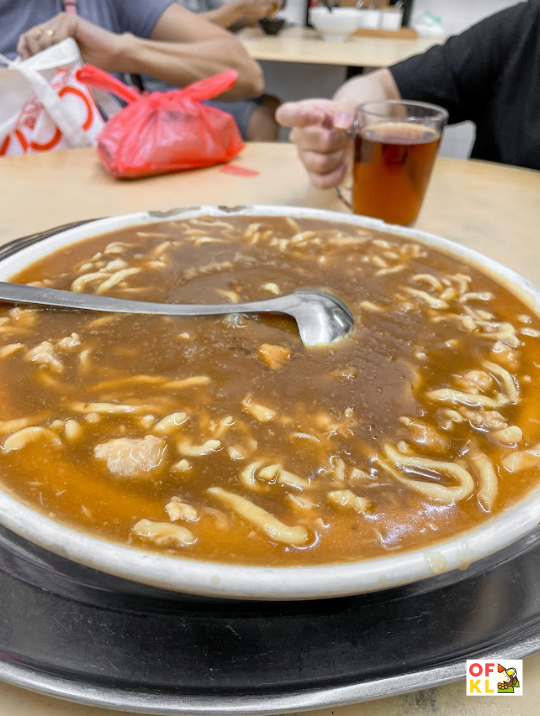 I could tell that not much thought was put into presentation but for a place as famous as this with people coming in and out, appearance doesn't matter.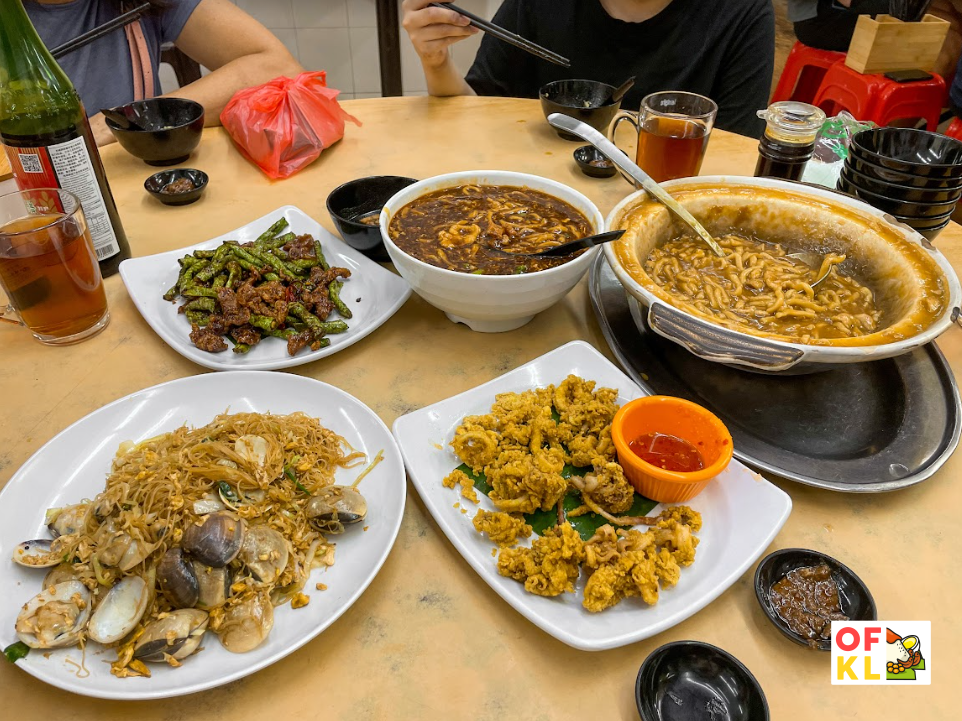 As the rating description says, your mom could do it better.
As the description says, the atmosphere here is comfortable.
Table seating and chairs are spacious.
To accommodate the crowd, tables are also set outside of the restaurant.
Their walls are filled with their signature dishes and history of the Ulu Yam Loh Mee, so I would say that they still did put in effort to their decor.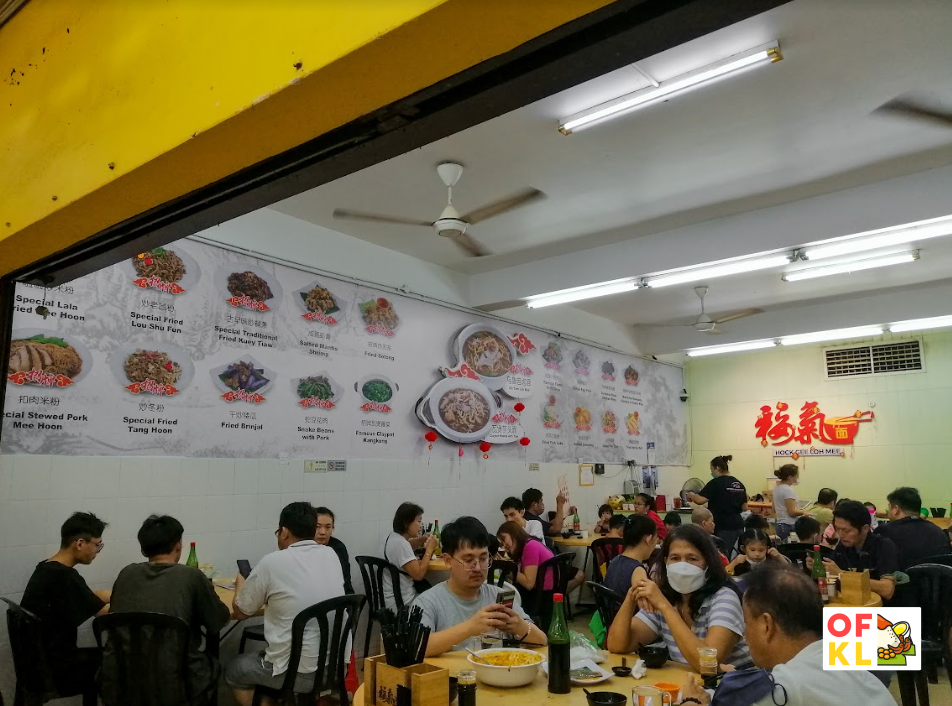 Of course, we only mean it as a figure of speech when we say that it's so clean, you can sleep on the floor.
But really, this place has great cleanliness. Floors are free of rubbish and no pests are in sight.
---
---
The boss was so friendly, he talked to us as we waited for out seats.
He also gave us an extra bowl of pork lard with oil knowing that we love it.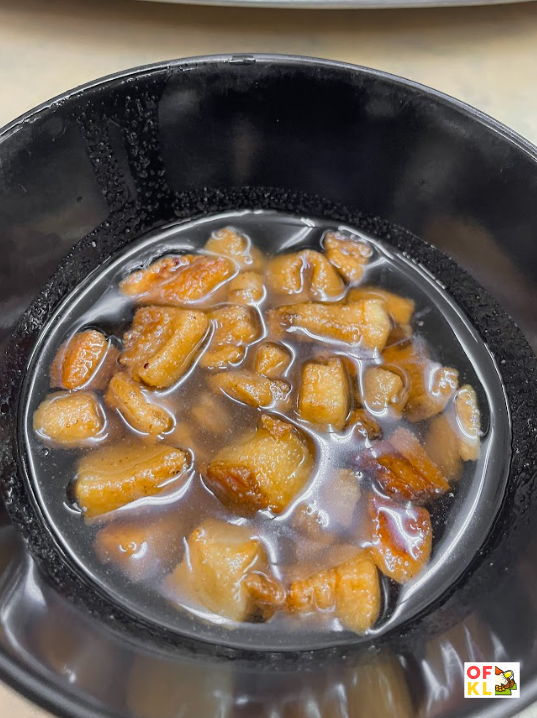 Other than that, he talks to his employees very politely as well.
His children helped with serving food and bringing menus which was very cute. I hope they were getting paid.
You could also tell that he is a very chill and funny person by the way he calls his children as "朋友", "friend" in Mandarin.
If you try hard enough, this place is reachable by bus. But you definitely need to walk to distance to come to this area.
Drive here by car and you can park by the famous 2km pasar malam where parking space is provided.
But, parking around the restaurant area itself will be hard to find.
Yes, their Loh Mee is not as good as their Yam Claypot.
However, the food overall was good and leaves your tummy satisfied. Nothing was too bad about this place to just give it a 3/5.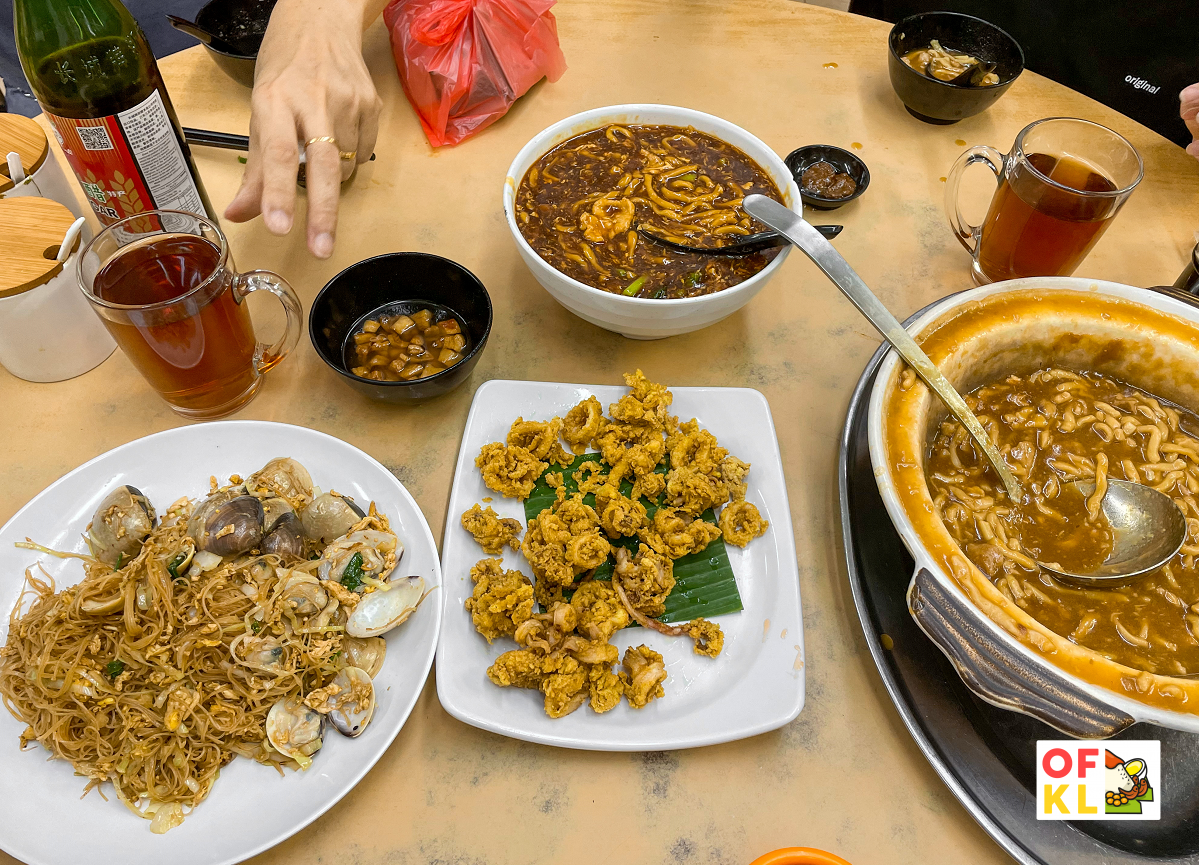 It definitely is above average in terms of taste whereas their pricing is generally acceptable.
Congratulations Hock Gee Ulu Yam Loh Mee, you have passed our "test"!
Facebook: 福氣面 Hock Gee Ulu Yam Loh Mee
Opening Hours: Daily from 11am-3pm, 5:30pm-9:30pm
Address: No.3-1-1, Jalan Setia Prima (H) U13/H, Setia Alam, Seksyen U13, Selangor, 40170 Shah Alam
Makan lagi lah, don't stop! Read this: